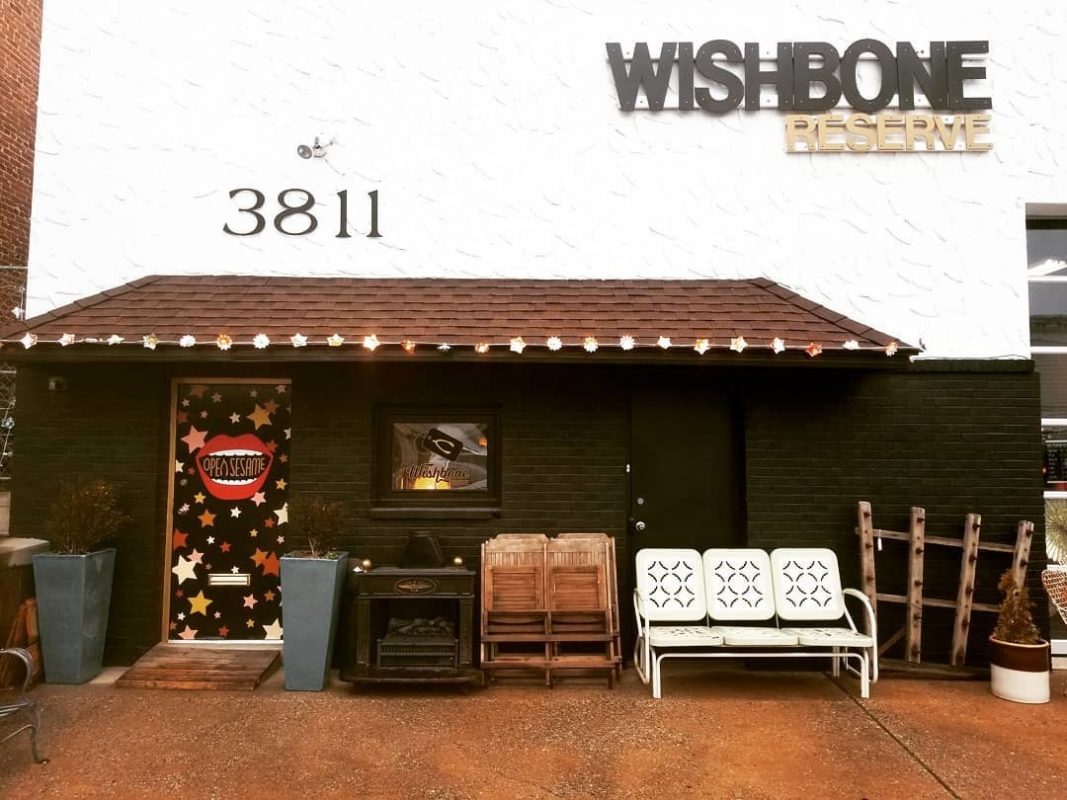 When Julie Lilienfeld looked around her vintage and consignment store, Wishbone Reserve, on Sunday, she could tell that something was off. The streets outside the Hampden shop were empty, there was plenty of parking on Falls Road, and the number of customers browsing through the store's antique wares had dropped significantly since the day prior.
That was when Lilienfeld and co-owners Athena Hoffberger and Ryan Haase realized that they needed to prepare for their business to take a financial hit as the coronavirus and its effects continue to impact Baltimore communities.
"This is the kind of experience that you see documentaries about, but you don't think will actually happen during your lifetime," Lilienfeld says.
As the city braces for the spread of the coronavirus, or COVID-19, small business owners are concerned about how directives for limiting exposure to the virus—including "social distancing," public-school closures, and event cancellations—will hurt their bottom lines and, ultimately, the lifespan of their business. On Friday, Mayor Bernard C. "Jack" Young sent a letter to Gov. Larry Hogan asking him to make federal funds available to Baltimore-based small businesses through the Economic Injury Disaster Loan Program.
Due to the Center for Disease Control's recommendation that people avoid crowds or large gatherings as much as possible, Pamela Hubbard, the co-owner of Lobo, says that her Fells Point corner bar has experienced a significant decline in business throughout the past two weeks. While Hubbard says the restaurant staff has always taken sanitation precautions, such as regular hand washing and wearing gloves, she's worried about how Lobo can financially sustain a weeks or months-long slowdown in table turnover.
"You can prepare for a refrigerator to break or having to pay someone to fix your plumbing, but the cost of a pandemic is not something you have funds set aside for," Hubbard says.
While Gov. Larry Hogan's latest statements only cancelled public gatherings of more than 250 people, many business owners, like Daven Ralston of Charm City Books, made the decision to adjust their event schedules for the safety of themselves and their customers.
"We host tons of events each month, so it's concerning to think about what that will do to sales heading into the spring," says Ralston, who opened the Pigtown bookstore in November. "It's a scary precipice to be balancing."
A number of local shops and service providers have communicated directly with consumers about the additional measures they're taking to keep their still-open storefronts clean and safe. On Thursday, Letta Moore, the owner of KSM Candle Co., sent out a message to her email subscribers to notify them about temporary changes to her in-house workshops, such as switching from glass stemware to disposable cups.
"If small businesses are explaining to their customers what they're doing to combat the virus, take heed and have a little trust in them," Moore says. "We're boosting our efforts and it's not cheap for us either, so I hope people consider continuing to go out and supporting the businesses when possible. Don't give up on us."
To combat the decrease in foot traffic and loss of revenue associated with in-house events, local purveyors are finding new ways to meet customers where they are. Several retailers, such as Brightside Boutique and Six2Six Society, are offering free or discounted shipping for online orders, while others, like Wishbone Reserve, are posting their merchandise to Instagram so buyers can shop virtually. Ralston says that she and Joseph Carlson, Charm City Books' programming and outreach director, will deliver books and puzzles via their tandem bicycle to area customers for free.
Chanel Fleurimond, who runs Sobeachy Haitian Cuisine with her husband, Leo, says that while they don't usually fill many delivery orders from their food stall in Cross Street Market, they plan to ramp up their efforts if business to the communal eatery remains stagnant. Fleurimond says that if people don't want to risk visiting the Federal Hill food hall, getting Sobeachy's traditional Haitian dishes delivered to their home is a great way to continue supporting the local venture.
Hubbard adds that purchasing a gift certificate to a local bar, restaurant, or coffee shop to be used at a later date can help boost cash flow to businesses during this slow economic period.
"[Lobo is] turning six years old this summer and we were looking forward to planning our party, and now, so quickly, a wrench got thrown into that," Hubbard says. "People need to be aware that your favorite places to go or eat in the city are already feeling the impact of this, and will continue to have to make hard decisions about their entire business because of it."
In light of the extremely uncertain and ever-changing circumstances, members of the small-business community are also leaning on one another, as well as local customers, for support. On Thursday, the event technology service Pixilated and networking community Startup Soiree created an online forum for Baltimore-based business owners and employees to address COVID-19-related concerns, ranging from software tools to minimize the coronavirus' impact to links to local resources.
"We talk so much about the importance of community to local bookstores, but it really is like a relationship and a family, especially in Pigtown," Ralston says. "If another business is hurting, we have to reach out and support them in any way we can."
Earlier this week, the Wishbone Reserve store leaders posted a message to their Instagram followers that led with the phrase, "In like a lion, out like a lamb." While the English proverb is typically used to describe March weather, Lilienfeld says that, deep down, she wanted the line to send a message of positivity to the shop's worried customers.
"I don't want people to be sympathetic; that's not really what we're looking for. We want them to know that them coming into [Wishbone Reserve] has been paying all of our bills," Lilienfeld says. "We want to be truthful with people and say that we're scared, too."