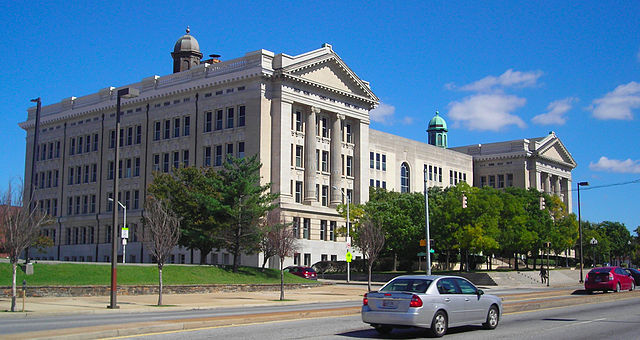 Dr. Karen Salmon, the state superintendent of Maryland schools, announced Friday that state schools will remain closed through May 15 due to the COVID-19 outbreak.
To date, 26 states have extended their statewide school closures through the rest of this academic year. Twenty three extended by formal mandate, with three more states recommending schools remain closed at least until summer, according to a tally from education and technology online newsletter The Journal.
Previously, the state had decided to keep Maryland schools closed through April 24. Pennsylvania, Virginia, and the District of Columbia have all announced their schools will remain closed for the 2019-2020 calendar.
Making the announcement at an Annapolis press conference with Gov. Larry Hogan, Salmon said she made the decision after "extensive consultation with the State Board of Education and leading public health experts in the state." She noted June 15 marks the end of the school year for many Maryland schools; for others it is a week later.
Maryland reported 33 new deaths Friday, increasing the state total to 425, with another probable 69 deaths due to coronavirus since its outbreak. The number of hospitalizations in the state rose by another 161 patients in the last 24 hours, surpassing 2,600 admissions since the outbreak.
In terms of the racial impact, despite making up slightly less than 30 percent of the state's population, African Americans make up the majority of COVID-19 deaths in Maryland.
Traditional graduation ceremonies this spring are also not likely, Salmon said. "I don't think we will see the types of ceremonies we have seen in the past," she said, adding that she expects virtual celebrations will take their place.
Speaking to Maryland lawmakers earlier this month, Salmon said the state is working to increase schools' digital capabilities as they prepare to possibly remain closed though the remainder of the year and even into next fall and winter should the current outbreak continue, or if the coronavirus resurges.
The Maryland State Department of Education is also working on plans to monitor school systems' digital learning progress and curriculum, Salmon said Friday. She said going forward state schools must provide accountability measures for assessing online student performance and a description of how Maryland school systems are addressing equity issues for special education students, homeless students, and English-as-second-language learners.
Baltimore lags well behind most U.S. cities when it comes to the number of households with home internet connections, with the U.S. Census Bureau's 2013 American Community Survey ranking Baltimore 261 out of 296 cities surveyed.
The Baltimore City School System has nearly 80,000 students. As of April 13, however, only about 41,000 students had logged on to the school system's curriculum, according to city school officials. Overall, Baltimore City school officials estimate there are about 25,000 students who don't have technology devices. An estimated 37 percent of children in the city live below the poverty line.
In her remarks, Salmon highlighted federal government support that is expected to send $207 million to assist Maryland's schools in delivering digital devices and broadband capabilities in the state. Numerous efforts in Baltimore City, by both nonprofits, local schools, and teachers have been launched in recent weeks to address the digital divide.
In his address Friday, Hogan reiterated his executive order that, as of Saturday, facial coverings will be required for all those inside retail establishments and utilizing public transportation in the state.
Earlier this week, Hogan said the state has been making tentative plans for a reopening of businesses, schools, and other public places. He also said he and his administration have been looking at the Trump Administration's recently announced phase-in guidelines and recommendations. On Friday, however, he stressed that with the number of hospitalizations, acute care patients, and deaths still on the rise in Maryland, now is not the time for a reopening of the state and broader, non-essential economic activity.
Among other national public health experts, Dr. Leana Wen, the former Baltimore City health commissioner, has said the availability of widespread testing for the virus is necessary before anything like a full reopening of activity can begin.
"Our numbers are all going in the wrong direction," Hogan said, adding that the same is true for the capital region in general. "Now, is not the time to open things up."