With mandated closures and practices of social distancing sweeping the state, Baltimoreans are forced to adapt to their new normal amid the coronavirus outbreak.
Here, we take a look at city spaces that were once full—congested Inner Harbor streets now silent, stocked grocery store shelves now barren, bustling restaurants now indefinitely shut down—as Charm City slows down to minimize the spread of COVID-19.
Empty shelves in the bath tissue aisle of Safeway in Canton.
Angeli's Pizzeria, which, like many Little Italy spots, is offering takeout and delivery while dining rooms are indefinitely closed. -Photography by Lorann Cocca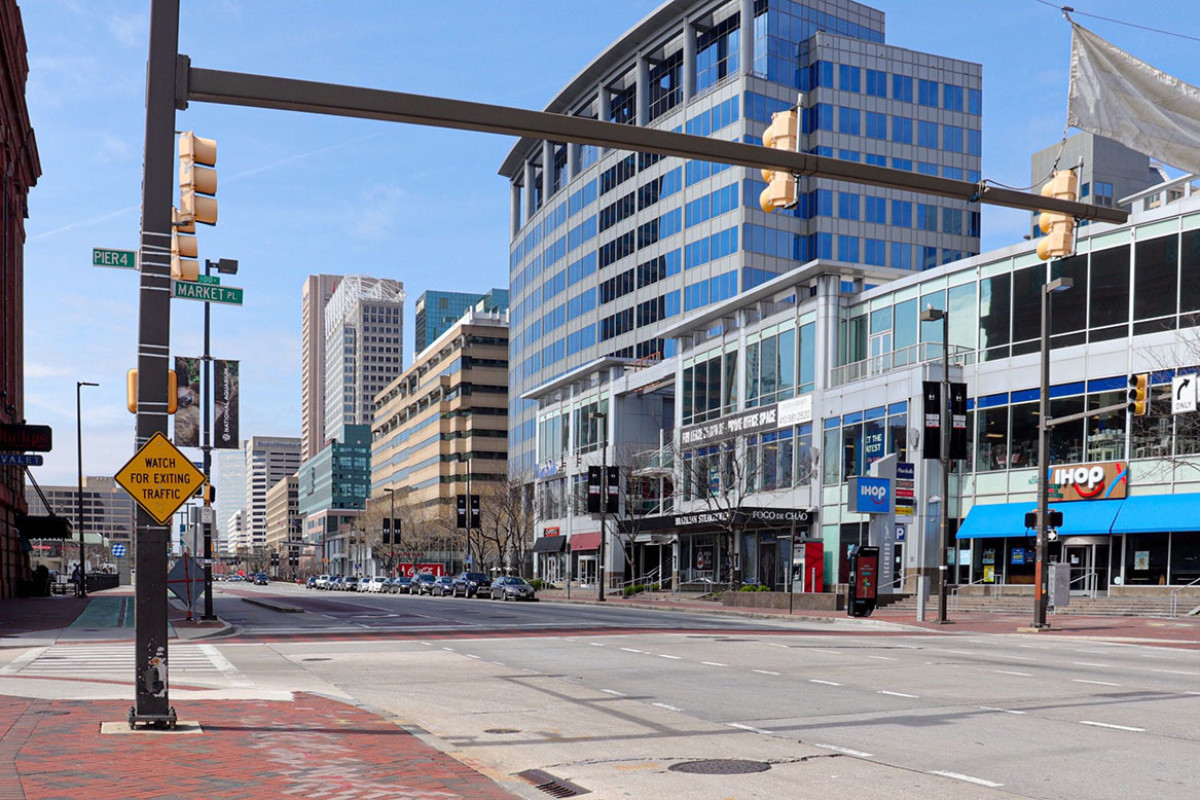 The deserted Inner Harbor intersection at East Pratt Street and Market Place.
A city dweller searches for groceries on empty shelves at Safeway in Canton.
Desolate streets in Harbor East.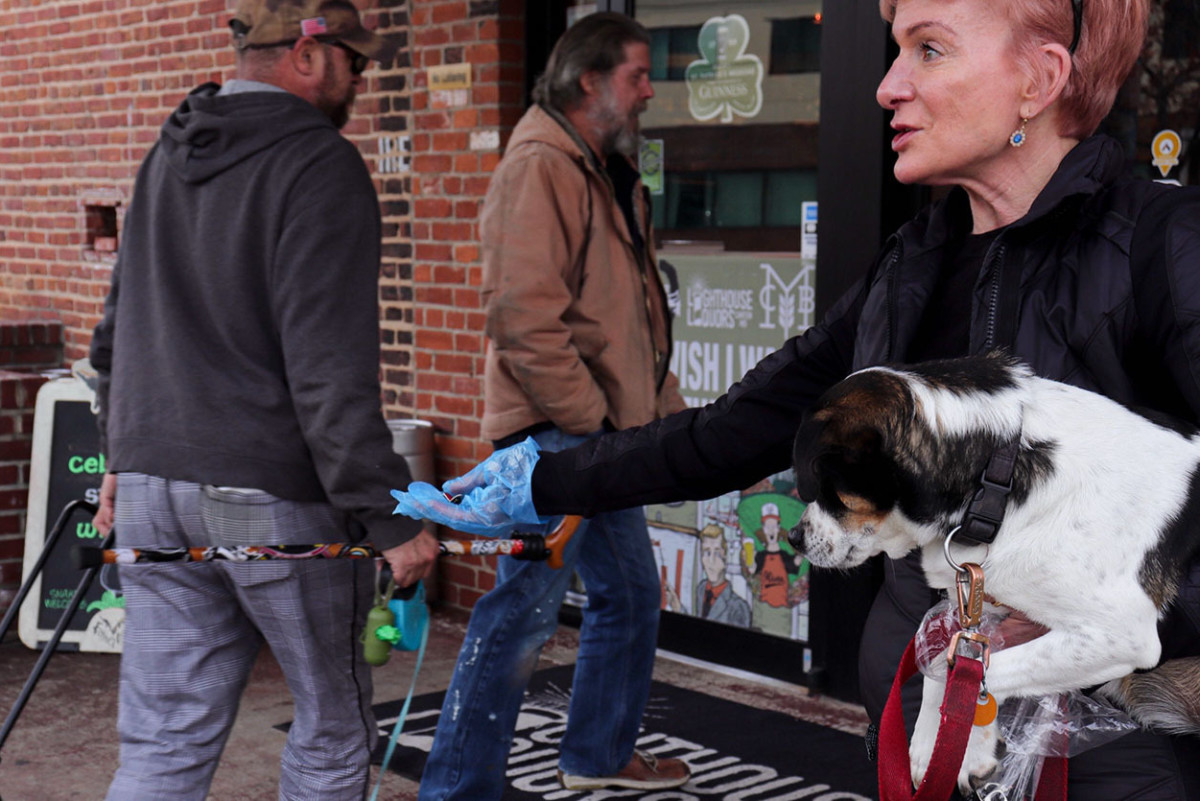 Local wellbeing facilitator Shelley Brown passes out red enamel heart pins outside Lighthouse Liquors in Canton, "I don't know what else to do for humanity," she says.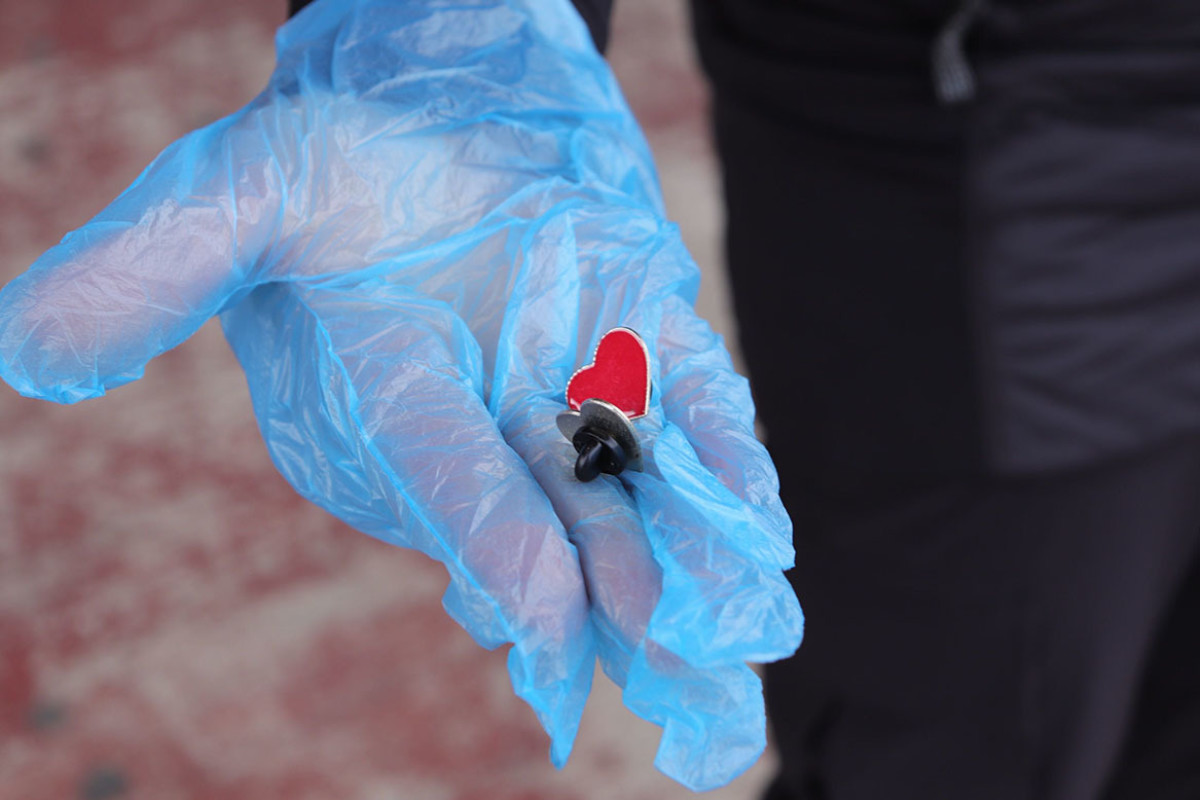 "Can I give you a heart?" Shelley Brown, a local wellbeing facilitator and speaker, asks the stream of patrons entering Lighthouse Liquors in Canton. While many decline, some brighten and carefully pluck a red enamel heart pin from her gloved palm.
"I don't know what else to do for humanity," she explains to passerbys. The pins are a symbol of mindfulness, as Brown encourages those who carry them to practice being present. "With everything that's going on, our fear and our panic take us into the future of things that we actually have no control over. You can hold space for that emotion and notice it, but also remember you're right here, right now."
---
---