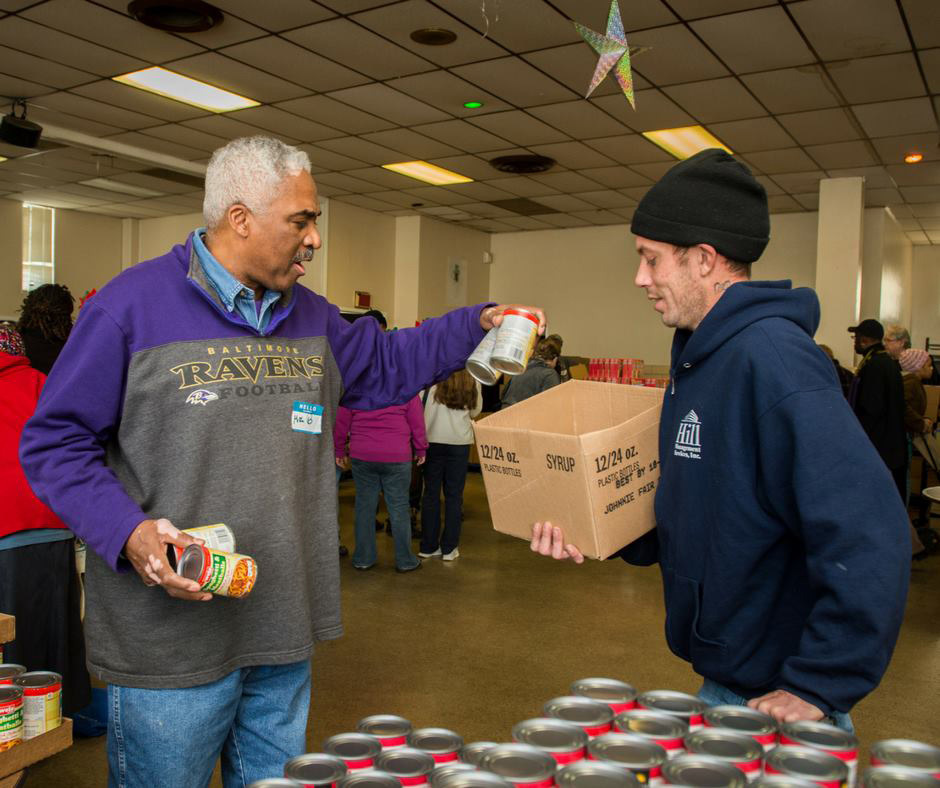 Maryland Food Bank
Hunger doesn't end when the holidays are over and library fines don't magically vanish over time. That's why, for the third year in a row, the Enoch Pratt Free Library has partnered with the Maryland Food Bank (MFB) to host Food for Fines to help eradicate those problems.
During the entire month of January, visitors are encouraged to drop off unopened, unexpired canned goods to any Pratt Library location to settle debts. Each canned good donation is worth one dollar towards an outstanding balance to help individuals who are having a hard time paying off fines.
"After the holidays we usually see a drop off in community support," said MFB director of communications Joanna Warner. "This is a great way for residents to help us restock our shelves after a busy holiday season."
According to the MFB, despite Maryland being one of the wealthiest states in the country, 1 in 9 residents have food insecurities. There are 682,000 people in Maryland who experience hunger, unsure of their next meal. Last year, the Food for Fines program collected more than 8,000 pounds of food, enough to provide food to 6,700 Marylanders in need.
"It really brings together two of my favorite things," said Pratt Library president and CEO Heidi Daniel. "It removes barriers for library usage and it helps to relieve food insecurities for the families in the Baltimore community—it's a win-win."
This year's program launches just as the Pratt Library announced it would be expanding its service hours. Beginning on January 8, all branches will move to a universal schedule opening at 10 a.m., six days a week, with the central location on Cathedral Street open seven days a week. The mobile units—including the Bookmobile, Book Buggy, and Mobile Job Center—will increase their time on the road from two days a week to five and will be adding new locations as well.
The state has committed $3 million each year for five years in order for the increase in operating hours to happen. The city also pledged to provide $750,000 annually over the same time period to help with hiring and operating costs. 
"We will now be able to expand our programming and look for new ways to get people in the door," Daniel said. "The new year is a great time to connect with the library." 
Warner says that, similarly, the beginning of the year is an important time for people to stay engaged with the mission of the Maryland Food Bank. 
"This helps keep that spirit of giving going long past the holiday season," she said, "and addresses the need for food in our community."