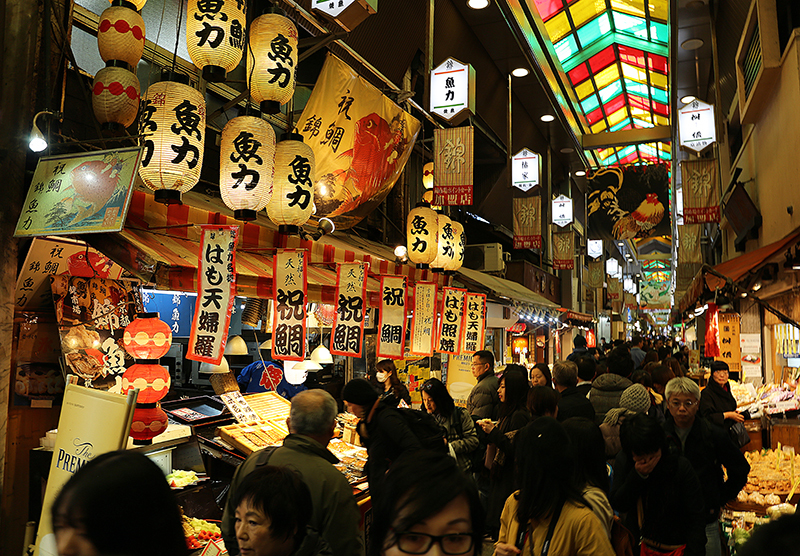 Atlas Restaurant Group's Azumi staffers took an eight-day, mid-March field trip to the Motherland.
With Google Translator in hand, the group (including Atlas owner-brothers Alex and Eric Smith, general manager Josh Gray, Azumi executive chef Andy Gaynor, and bar manager Kyamran Aliyev) made their way on a bullet train from Toyko to Kyoto and back again.
The world travelers report that they consumed as much as they could, from blowfish liver and wasabi flower to green tea cocktails and sake slushies—all in the name, of work—aka research and development, of course for the upscale Harbor East Japanese restaurant.   
"We ate like Hobbits," says Gray.  "It was breakfast, lunch, supper, dinner—anytime we'd see something walking around the markets at one of the stands like scallops with a piece of uni or fresh tomago, we'd try that."
 
Highlights of the trip included eating robatayaki grilled fare, meeting legendary Rocking Chair bar owner Kenji Tsuborkura (and winner of Japan's Cocktail of the Year), as well as touring a sake brewery and visiting the famed Sagano Bamboo Forest, complete with wild monkeys.  
Azumi fans will soon get a taste of the trip. As a result of the research and development, there will be tweaks on the menu with a wider variety of seasonal fish, one-bite appetizers, the addition of robata and teppanaki grill to an even wider sake selection and unique cocktails.  
"It was all next level there," says Gaynor, who will also display his maguro tuna sword souvenir behind the bar. "I've always wanted to go to Japan. Seeing how different cultures operate and how different people serve food was life-changing."
 
Sums up Sweeney. "Josh said it best. "We are trying to create the perfect Japanese restaurant concept here, but there it's not a concept—it's life.'"
All photography by Joe Sweeney