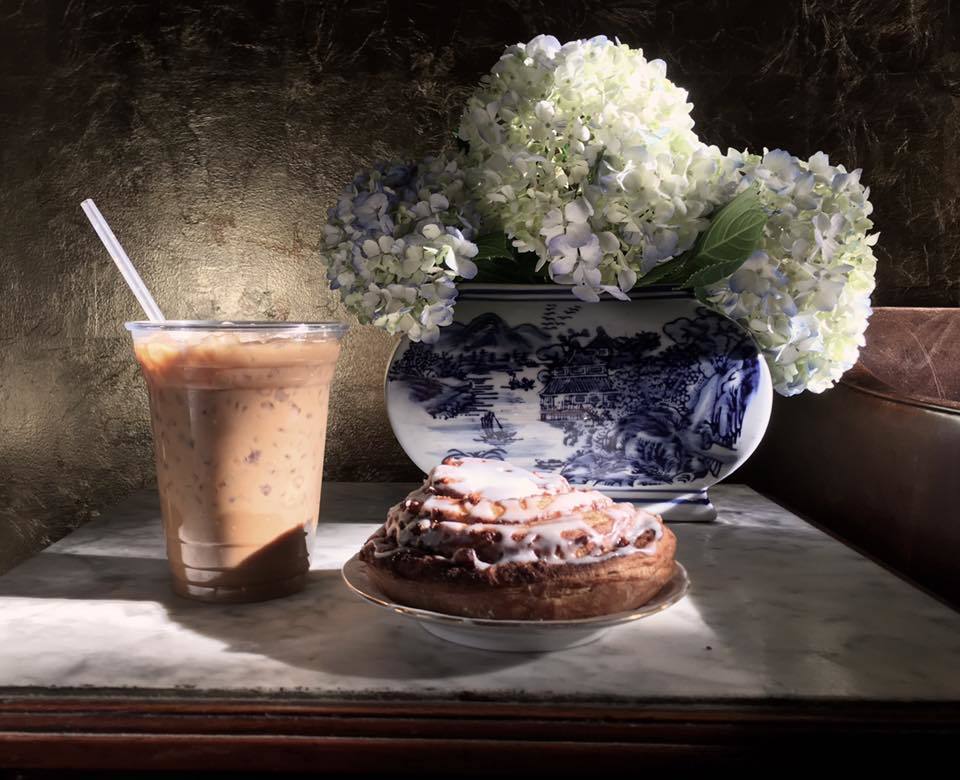 The Bun Shop
Sure, food trends come and go—but a good cup of coffee never goes out of style. In fact, findings by the National Coffee Association (NCA) suggest that coffee shops are now more popular than ever. A recent NCA study found that out-of-home coffee consumption reached an all-time high of 46 percent in 2017.
We've certainly seen that growth in Charm City, where local coffee shops continue to crop up in every neighborhood. In an effort to narrow down the options, we've categorized a list of the area's top java joints. Whether you're searching for quick caffeine fix, or a fancy French press to start your morning, here's where to fuel up.
ON-THE-GO GRINDS
Charmington's: Though it's been around for nearly a decade, this Remington hangout gained its claim to fame in 2015—when former president Barack Obama stopped in for lunch. (Still today, there's a chair marked "President Obama Sat Here" at one of the front tables.) Popular pick-me-up: The current menu plays up fall flavors, with options ranging from matcha to honey-cardamom lattes. 2601 N. Howard St., 410-235-5004
High Grounds Coffee Roasters: Highlandtown residents make a habit of stopping into this corner cafe, which is equipped with a beautifully painted mural of the neighborhood on the building's exterior. Friendly baristas serve up craft drinks (think mochas, lattes, chai, and steamers) using blends that the shop roasts in-house six days per week. Popular pick-me-up: Check out the seasonal fall favorites, including a pumpkin chai latte and an Autumn spice coffee. 3201 Eastern Ave.
Patterson Perk: No picnic in the park is complete without sustenance from this neighborhood mainstay, which has been serving up signature sips and snacks for nearly two decades. Popular pick-me-up: The specialty drink menu is particularly eye-catching, boasting peanut butter cup, peppermint patty, and "Tuxedo" (dark and white chocolate) lattes. 2501 Eastern Ave., 410-534-1286
Park & Perk: Be on the lookout for this Italian Vespa Ape scooter-turned-coffee cafe on wheels. Owner Matthew Fouse—of Baltimore Rat Czar fame—peddles local Zeke's coffee blends in iced and hot varieties. Popular pick-me-up: Look out for drip coffees, lattes, cappuccinos, mochas, and other seasonal java drinks.
Taps Fill Station: Grab your growler and head to this destination inside Mt. Vernon Marketplace, which fills reusable containers with beer, wine, olive oil, and a selection of cold-brew coffees from its 30 taps. Popular pick-me-up: Among the local options is a cold brew sourced by Ceremony Coffee Roasters, which is headquartered in Annapolis. 520 Park Ave., 484-998-8277
STUDY SPOTS
The Bun Shop: Worldly eats and drinks (think Vietnamese iced coffee and Paraguayan empanadas) fill the menu at this modern-industrial cafe, which operates two city locations and is preparing to unveil a third in Towson this fall. Popular pick-me-up: The spot features a daily rotating house drip, as well as more complex cups like a honey macchiato, and traditional Chinese yuanyang drink that mixes coffee with milk tea. Multiple locations including 239 W. Read St., 410-989-2033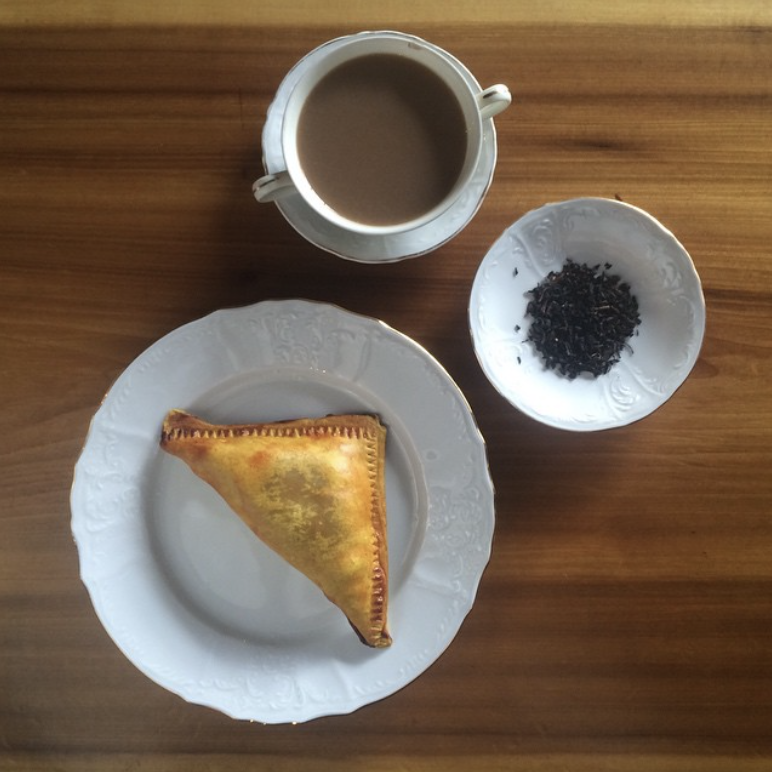 Bird in Hand: Since its debut two years ago, this Charles Village bookstore-cafe has become a go-to for Johns Hopkins University students and neighborhood locals alike. A collaborative project from Woodberry Kitchen and The Ivy Bookshop, Bird in Hand spotlights craft coffees and teas, a top-notch pastry program, and its own 2,500-title collection. Popular pick-me-up: Look out for a few new fall offerings, including a lovely lavender cappuccino. 11 E. 33rd St., 410-243-0757
Cunningham's Cafe and Bakery: Students frequently flock to this trendy Towson spot for brain food like crème fraiche pancakes, avocado toast, and yogurt with house-made granola. Popular pick-me-up: Move over, pumpkin spice. Cunningham's serves a Nutella latte, mixed with a shot of espresso and special hazelnut syrup. 1 Olympic Place, 443-339-7750
OneDo Coffee Roasters: Longtime Canton residents Gloria Hwang and James Park opened the doors to this community hangout in 2018, and they've been serving up house roasts, signature teas, and seasonal specialties ever since. Pro-tip: stop in for lunch to enjoy a colorful salad or pressed panini. Popular pick-me-up: Cortado with whole milk. 913 S. Lakewood Ave.
Order & Chaos: In 2016, local marketing firm Planit Agency unveiled this shop adjacent to its modern offices on Key Highway in South Baltimore. Order a Belgian waffle and get comfy with your laptop in the back study area, which is equipped with communal tables and ample white boards. Popular pick-me-up: The new wave of seasonal sips includes a spiced black tea latte, turmeric pumpkin-spice latte, and the "Pumpkin Fluff Spectacular"—a fall-inspired espresso drink complete with candy corn-infused marshmallow fluff. 1401 Key Highway, 410-244-1111
Pitango Bakery and Cafe: A spinoff of popular dessert destination Pitango Gelato, this Fells Point cafe features coffees, teas, pastries, and a variety of sandwiches on fresh-baked breads. Popular pick-me-up: The spot has become known for its traditional affogato, which drowns a scoop of gelato in rich sipping chocolate. 903 S. Ann St., 443-676-6447
HOT HANGOUTS
Aveley Farms Coffee: Focused on educating patrons about how, exactly, their coffee ends up in their cup, this Harbor East hangout serves its own globally-inspired blends, as well as collaborative options from other local roasters including Keffa Coffee downtown. Popular pick-me-up: Try the new Autumn Spiced Latte to ring in the season. 1400 Aliceanna St. 443-465-8057
Baby's on Fire: Stop into this Mt. Vernon haven to flip through bins of vinyl while indulging in your daily dose of caffeine. There are also plenty of scones, muffins, pastries, and sandwiches to choose from during breakfast and lunch. Popular pick-me-up: Sample the shop's dark chocolate-infused Hair Bender blend sourced by Stumptown Coffee Roasters in Portland, OR. 1010 Morton St., 443-885-9892
Ground & Griddled: Hampden locals were devastated when owner Dave Sherman closed Café Cito in the neighborhood last year. But, luckily, Sherman is still slinging coffee not too far away at this spot inside R. House. The coffee program—in addition to the Instagram-worthy biscuit sandwiches—keeps regulars coming back. Popular pick-me-up: G&G carries Stumptown's original and nitro cold-brews on draft year-round. 301 W. 29th St., 443-681-1901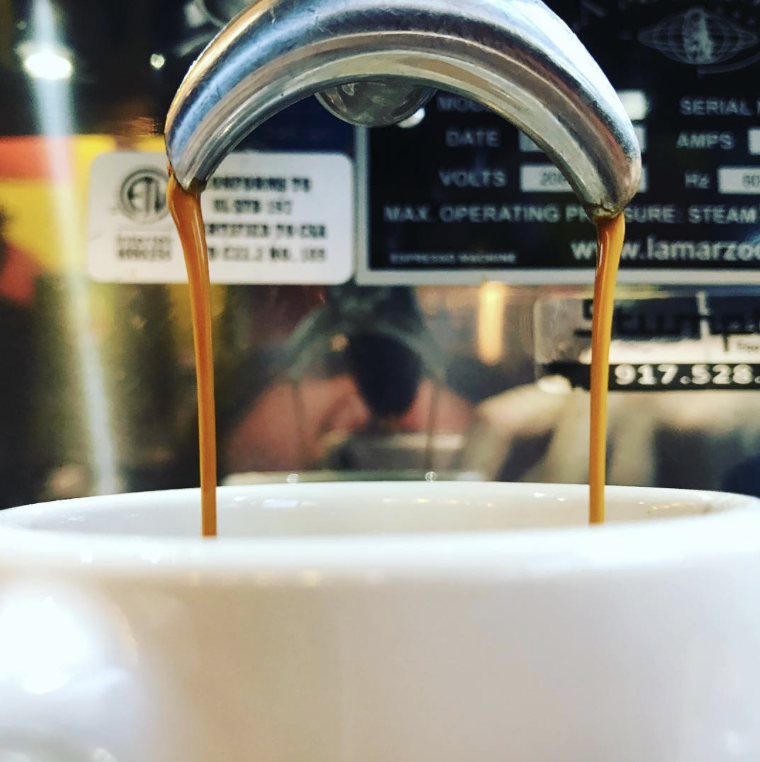 Dovecote Café: Grab your morning joe at this beloved Reservoir Hill anchor, which maintains its motto of being a "community first and cafe second." (Insider's tip: try the peach upside-down cake.) Popular pick-me-up: Dovecote features an array of small-batch coffees that pay homage to the owners' backgrounds. Among them is Brewklyn Grind Coffee Roasters from co-owner Aisha Pew's native Brooklyn. 2501 Madison Ave., 443-961-8677
Hanover & Hughes Collective: Located behind the Vision co-working complex in Federal Hill, Hanover & Hughes features garage-style doors, a thriving green wall, and lounge seating for guests to sip drinks made with local Ceremony Coffee. Popular pick-me-up: You can't go wrong with an espresso, Americano, latte, cold brews, or pour-overs. 15 W. Hughes St.
Red Emma's Bookstore Coffeehouse: Curl up with a good read at this cooperative-run bookstore. On top of being a venue for various readings and arts events, the cafe serves vegetarian eats paired with its own house-roasted Thread Coffee. Popular pick-me-up: If you're in the mood for a boozy beverage, add a shot of rye, vodka, or vanilla rum to any of the café's featured drinks. 1225 Cathedral St., 443-602-7611
Square Meal: The all-day cafe inside Mt. Vernon's Hotel Revival boasts modern tiled floors, wooden accents, and a killer coffee program. Pair the sophisticated drinks (including a peach matcha garnished with pink peppercorns) with the locally sourced sandwiches, salads, and dinner plates. Popular pick-me-up: Fuel up for your day with the signature turmeric-ginger-carrot juice cappuccino.101 W. Monument St.
CRAFT COFFEES
3 Bean Coffee: This inviting Federal Hill spot takes an ultra-local approach, serving Dangerously Delicious pies, Stone Mill pastries, and Kinderhook snacks. Enjoy the neighborhood vibe while sipping various coffees and loose leaf teas. Popular pick-me-up: A specialty drink menu lists seasonal sips including lavender and honey graham lattes. 209 Key Highway, 410-216-3339
Ceremony Coffee: At this trendy coffee chain with locations in Annapolis, Mt. Vernon, and Harbor Point, sip creative concoctions that make use of beans from as far as Guatemala and Ethiopia. Popular pick-me-up: New libations like the "Falling Leaves" (espresso, maple, hazelnut, and autumn spices) will be sure to put you in a seasonal mood. Multiple locations including 520 Park Ave., 443-835-1659.
Greenmount Coffee Lab: The worker-owned cooperative behind Red Emma's has launched this sister-spot inside arts incubator Open Works in Station North. The new space specializes in locally sourced snacks and vegan donuts, and serves as an expansion of the collective's wholesale coffee business Thread Coffee. Popular pick-me-up: Modernize your morning with Greenmount's specialty Goth Latte—a dark gray mix of activated charcoal, vanilla syrup, coffee and milk. 1400 Greenmount Ave., 410-862-0921.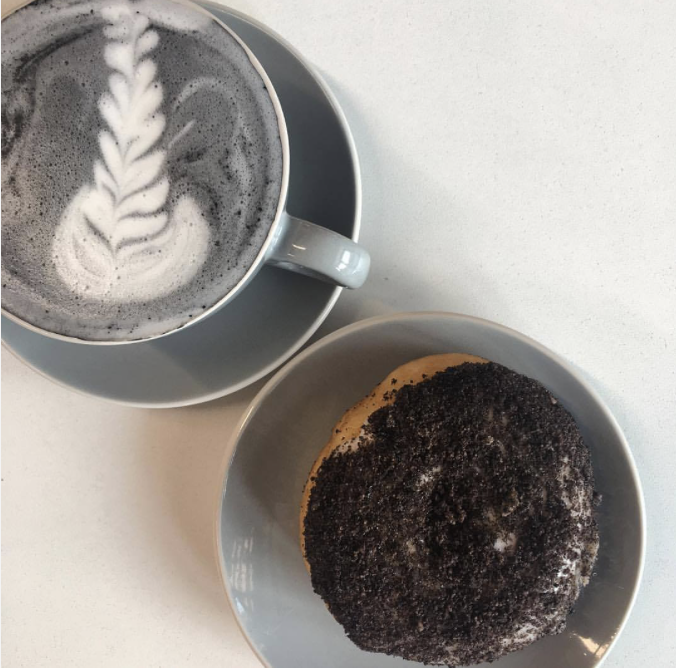 Roggenart: The praise keeps on coming for this Columbia shop, featuring fresh-baked pastries, rolls, pretzels, and baguettes. The Falls Road shop, whose name translates to "the art of rye" in German—also features an array of European coffees and teas. Popular pick-me-up: The café freddos (Italian iced lattes) are described on the menu as "liquid hugs for your brain." 6476 Dobbin Center Way, Columbia.
Sophomore Coffee: Part of the shared dining complex that houses Fadensonnen and Larder in Old Goucher, this inclusive coffee shop offers a seasonal program with blends from Brooklyn, New York-based Partners Coffee Roasters. Co-owners, and veteran baristas, Kris Fulton and Ann Travers Fortune incorporate their extensive coffee knowledge into their house-drips, espressos, and flash brew options. Popular pick-me-up: The Shakerado. 2223 Maryland Ave.
Spro Coffee: While gallivanting around the Avenue in Hampden, take a load off at this cozy shop, which sources its "progressive" blends from growers across the country and roasts its coffee in house. Snag a seat inside, or hang out beneath the twinkling lights on the back patio while fueling up. Popular pick-me-up: The international-inspired offerings include Thai tea, Vietnamese iced coffee, and spicy Mexican hot chocolate. 851 W. 36th St., 410-243-1262
Vent Coffee Roasters: This homegrown roaster has finally settled into its new digs at Union Collective. Swing by to sample next-level blends from as far as Ethiopia, Colombia, Honduras, and Kenya. Popular pick-me-up: Enhance your cold brew, macchiato, or Americano with banana or lavender-flavored simple syrups. 1700 W. 41st St.
RELIABLE ROASTS
Artifact Coffee: A homey vibe permeates this rustic Clipper Mill haunt, which continues James Beard Award-winning chef Spike Gjerde's sustainable mantra with its regionally sourced snacks, salads, and pastries. Popular-pick-me-up: Latte art abounds at Artifact, which makes use of a mocha-java "Hologram" blend with notes of chocolate and fruit sourced from Counter Culture Coffee in North Carolina. 1500 Union Ave., 410-235-1881
Cafe Latte'da: This gem of a spot in Fells Point has become a go-to for morning jo, blended smoothies, and local Diablo Doughnuts. Grab you average order, or step outside of the box with an espresso, macchiato, or cafe au lait. Popular-pick-me-up: The "Dirty Hippie" (chai and espresso) or "Almond Joy" with almond, coconut, and chocolate. 1704 Aliceanna St.
Common Ground: Boasting hand-painted murals and artsy chalkboard menus, this inviting Hampden hangout makes use of local grinds from the likes of Ceremony Coffee Roasters and Zeke's Coffee. Enjoy grab-and-go fare including the shop's fan-favorite muffins in flavors like pumpkin cream cheese and lavender honey. Popular pick-me-up: A mean masala-chai latte or a signature smoothie combining chai, peanut butter, and banana. 819 W. 36th St., 410-235-5533
The Daily Grind: Fells Point residents make this shop a part of their morning routine. Stop in for blended chai lattes and smoothies, as well as classic coffees with an array of flavored syrups (think coconut, pineapple, and Irish cream). Popular pick-me-up: For an extra boost of energy, try the "Jitter Machine," a mix of espresso, chocolate, and cream. 1720 Thames St. 410-558-0399
Dooby's: Whether you're in search of a steamy bowl of ramen or warm cup of coffee this season, this Korean-inspired Mt. Vernon favorite has got you covered. Popular pick-me-up: If you're a matcha fan, try Dooby's green matcha latte served either iced or warm. 802 N. Charles St., 410-609-3162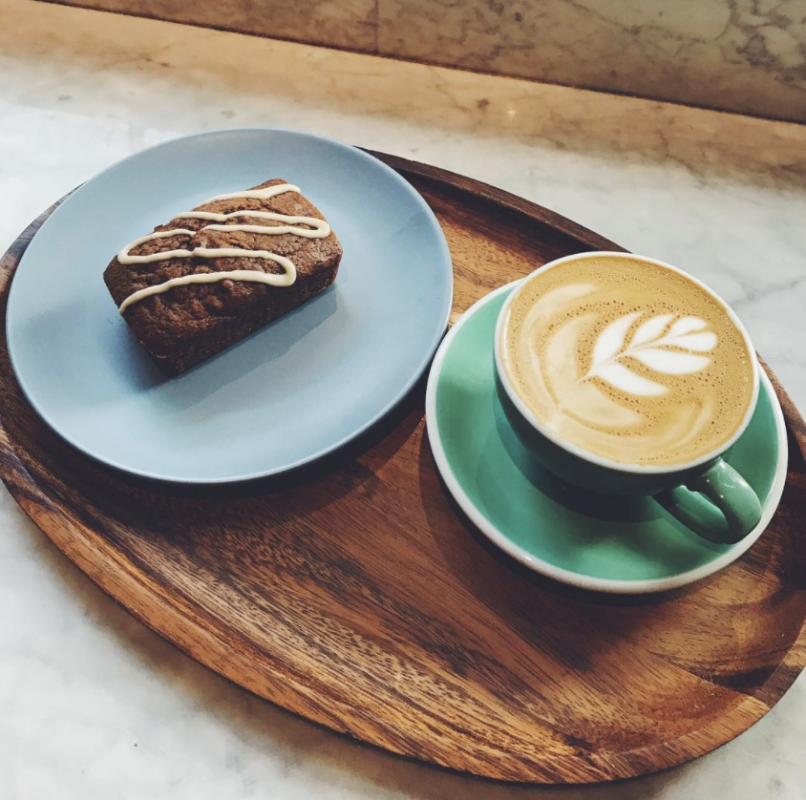 Park Café & Coffee Bar: Bolton Hill coffee fiends rejoiced when this neighborhood café reopened under new ownership last year. Luckily, the shop hasn't changed much, and still serves its signature drinks, soups, sandwiches, and house-baked goods. Popular pick-me-up: Customize your cup with house-made syrups in flavors ranging from maple and caramel to lavender and honey-thyme citrus. 132 McMechen St., 410-225-9282
Teavolve: Dive into a good book or catch an open mic night at this Harbor East eatery known for its coffees, smoothies, and light fare. Popular pick-me-up: Tea lovers enjoy its lengthy loose leaf list that includes many green, black, chai, oolong, and infusion options. 1401 Aliceanna St., 410-522-1907
Zeke's Coffee: Locals can't get enough of this Hamilton coffee institution, which recently settled into larger digs on Harford Road. Swing by to check out the new cafe, or look out for Zeke's roasts at multiple farmers' markets and restaurants throughout the state. Popular pick-me-up: The Charm City blend—which is meant to pay homage to the diversity of the area—mixes various beans with an Italian-roasted base. 4719 Harford Road, 410-254-0122