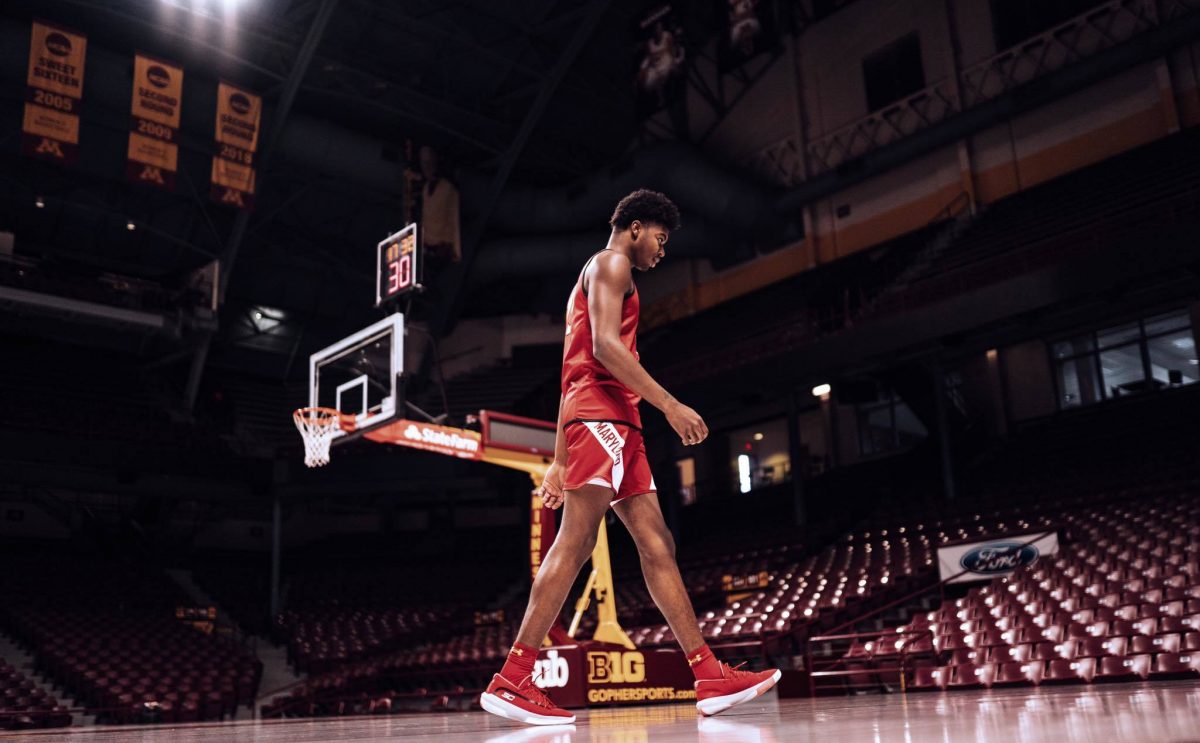 University of Maryland sophomore Jalen Smith, the 19-year-old former Mount St. Joseph's star, typed out a message yesterday in an attempt to process the shocking news he'd just learned.
March Madness, the whole thing, cancelled.
Woww......this can't be real at all:sleepy::broken_heart:

— Jalen Smith (@JalenSmith2000) March 12, 2020
It is, and the feeling applies to a lot of us at this point.
As novel coronavirus fears and prevention measures sweep the country, the NCAA—the national governing body of college athletics—made the unprecedented move on Thursday to cancel the 68-team men's basketball tournament as part of a decision to end competitions in all spring sports.
It's the first time in the 80-year history of the bracket-busting tournament that it won't be played—and the news came quick. On Wednesday, it was announced March Madness games would be played without fans, which was weird enough to think about.
A day later, hundreds of thousands of college kids like Smith were digesting a sudden end to their seasons, and their entire playing careers, in some cases, like Terps senior captain Anthony Cowan, Jr. And Smith, too. He might test the NBA waters and enter the draft.
Business as usual in the U.S. is suspended for the time being. Many government officials have taken measures to limit public gatherings in an effort to stop the spread of COVID-19—for which there's no vaccine and specifically impacts those over the age of 60 and those with underlying medical conditions.
That goes for events like weddings, court trials, conferences, and schools. After the Big Ten conference cancelled the rest of its spring seasons earlier on Thursday, Maryland coach Mark Turgeon released a statement saying that "the health and safety of our student athletes and entire program is paramount. This is an unprecedented situation that is much bigger than basketball."
It sure is. In the local sports world alone, Orioles opening day, as directed by Major League Baseball, has been pushed back for at least two weeks. Spring training games in Florida have been cancelled, though the team will still practice and continue precautions they began last week.
And the postseason hopes of teams from colleges like Maryland, Loyola, Johns Hopkins, Towson and many others are now over before players even took the field. Same goes in the ranks of public schools throughout the state, which will be closed for at least the next two weeks.
Mancini has tumor removed; Awaits test results
Meanwhile, all the coronavirus news has overshadowed another big piece of news with the Orioles this week.
Trey Mancini, the team's most established figure and a fan-favorite, had surgery yesterday to remove a malignant tumor from his colon. He expects lab results back next week, and there's no timetable for a recovery yet. He left the team last week after a colonoscopy revealed the tumor.
Mancini, 27, shared his thanks with everyone who sent messages and notes of encouragement. "The outpouring of love and support I have received has made an extremely tough week so much better," he said. "I have the best family, friends, fans, and teammates imaginable."
Yanda retires from the Ravens
Finally, longtime Ravens offensive lineman and potential future Hall-of-Famer Marshal Yanda formally announced his retirement—and look, his buddy Joe Flacco returned to Owings Mills for the press conference at the Ravens practice facility…
The Ravens have already announced that Yanda will be inducted into the team's Ring of Honor at M&T Bank Stadium. Until then, we'll remember the scene of the grizzled, sweaty, and frustrated 13-year-pro in the Ravens' locker room after their shocking early playoff exit against the Tennessee Titans in January. That showed the type of person he is.
Yanda was adamant at calling out Titans rookie defensive lineman Jeffery Simmons for allegedly spitting in Yanda's face during the game. "I just want to put him on notice in the media," Yanda said. "I've never done this in my career, but I just wanted to let you know there's a right way and a wrong way to play football, and that guy did not do it the right way today."
Turns out the notice was a parting gift.