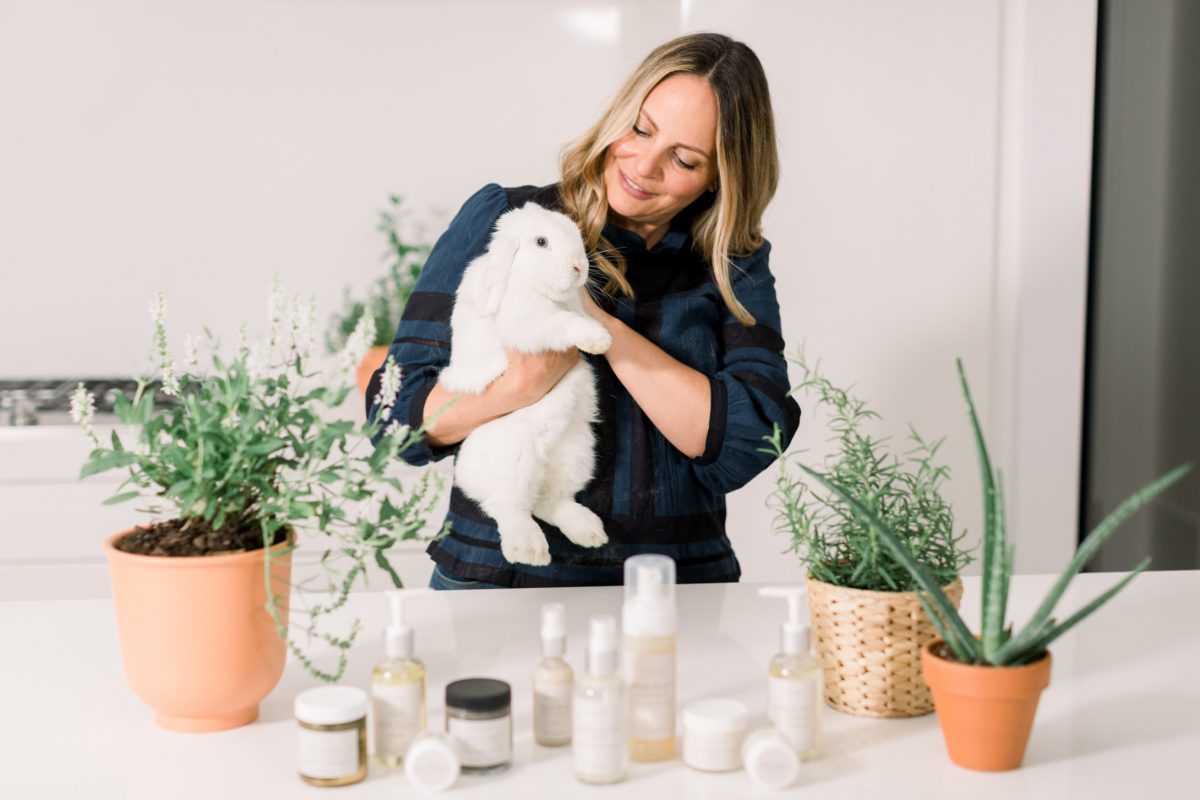 OPEN
Skincado Expands to Baltimore: One of Washington, DC's top organic beauty brands has finally made it's way to Baltimore. Owner Sara D'Amelio began her beauty journey back in 2013 after revolutionizing her beauty routine to include only natural ingredients and training as a holistic esthetician. In 2018, she brought organic beauty to DC with Skincando. This year, she announced her plans to join Baltimore's beauty scene, exclusively selling her products at Mint & Major.
Brightside Opens New Location: This just in: one of Baltimore's beloved boutiques is branching out. Brightside Boutique's humble beginnings as a small shop in Federal Hill is now a nostalgic memory. The boutique then expanded to Fells Point in 2014, Hampden in 2017, Annapolis in 2018, and now, in March 2020, a fifth location will open in the Shaw neighborhood of Washington, D.C. "Shaw is one of the last neighborhoods in D.C. that has a local, neighborhood feel to it," says Rachel Cooper, Brightside's director of operations. "It's home to so many up-and-coming breweries and restaurants with emerging chefs, craft-cocktail bars, and amazing venues like the 9:30 Club and Howard Theatre. We're really excited to be a part of it." Stay tuned for more from Brightside Boutique's own brand Brightside The Label, as well as upcoming events.
EVENTS
Boxing & Beauty Event @ Knockout Fitness: Need an reason to workout and an excuse to splurge on beauty products? This might be the collaboration you've been dreaming of. Knockout Fitness is hosting Boxing & Beauty, an event that offers a one-hour workout followed by an afternoon of all things beauty and style. Shop for spring essentials with Arrow Clothing, experience The Loft's newest Nanofusion treatment, and even try botox from Belcara Health. And if this isn't enough, there's also going to be makeup demos and styling from Manty Makeup and Corbin Salon. Perhaps the best part? It's the day after Valentine's day—a perfect way to treat yourself.
Self-Care Sundays @ The Loft: One thing we love about The Loft? There's always something new going on. This time it's a can't miss weekend series: Self-Care Sundays. One the first Sunday of every month, customers can indulge in champagne, light bites, and 20 percent-off all skincare services. Though known for her stellar lash and brow treatments, owner Natalie Sams has been a licensed esthetician for more than 15 years and has introduced some of the hottest skincare treatments out there—including hydrafacials, dermaplaning, and nanofusion. If doing more for yourself is among your New Year's resolutions, this is your chance.
SHUT
Bishme Announces Move + Gala: It's a bittersweet goodbye saying farewell to local designer Bishme Cromartie. After watching his designs lead him to the final four of Project Runway to kicking off his label here in Baltimore, it's with sadness but even greater excitement that Cromartie has announced his relocation to Los Angeles. "I've had the pleasure of constructing a lot of magic while working out of my hometown and my work will forever have a piece of Bmore in it," Cromartie posted onInstagram. As a last hurrah, fans will have a chance to celebrate the designer and say "Bon Voyage" at The Bč Exhibition Gala on February 8.