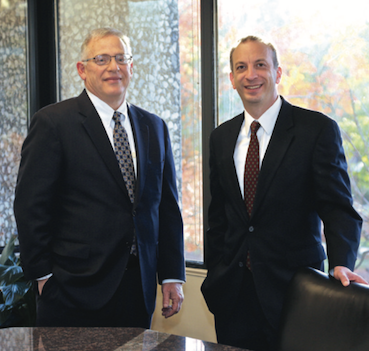 With more than 50 years of combined experience, Steven R. Freeman and Lee B. Rauch have successfully litigated trials, appeals, and arbitrations. Their skilled representation means clients efficiently obtain the results they are seeking. Freeman Rauch attorneys are available one-on-one to answer clients' questions, and the lawyers carefully determine whether trial, arbitration, or mediation might be the best approach.
One of the firm's specialties is its work with auto dealerships. Its lawyers' knowledge of lemon laws, product liability, warranties, and franchise operations have made it the go-to firm for auto dealerships in Mary- land and Washington, D.C. The firm's work to defend its clients aggressively in class-action lawsuits has led to resolutions with a minimum of time and expense. Likewise, Freeman Rauch is recognized for its defamation cases.
Freeman Rauch has had most of its clients for many years, and Baltimore-area attorneys have given the partners the highest possible ratings for both legal know-how and ethics.
Visit Website