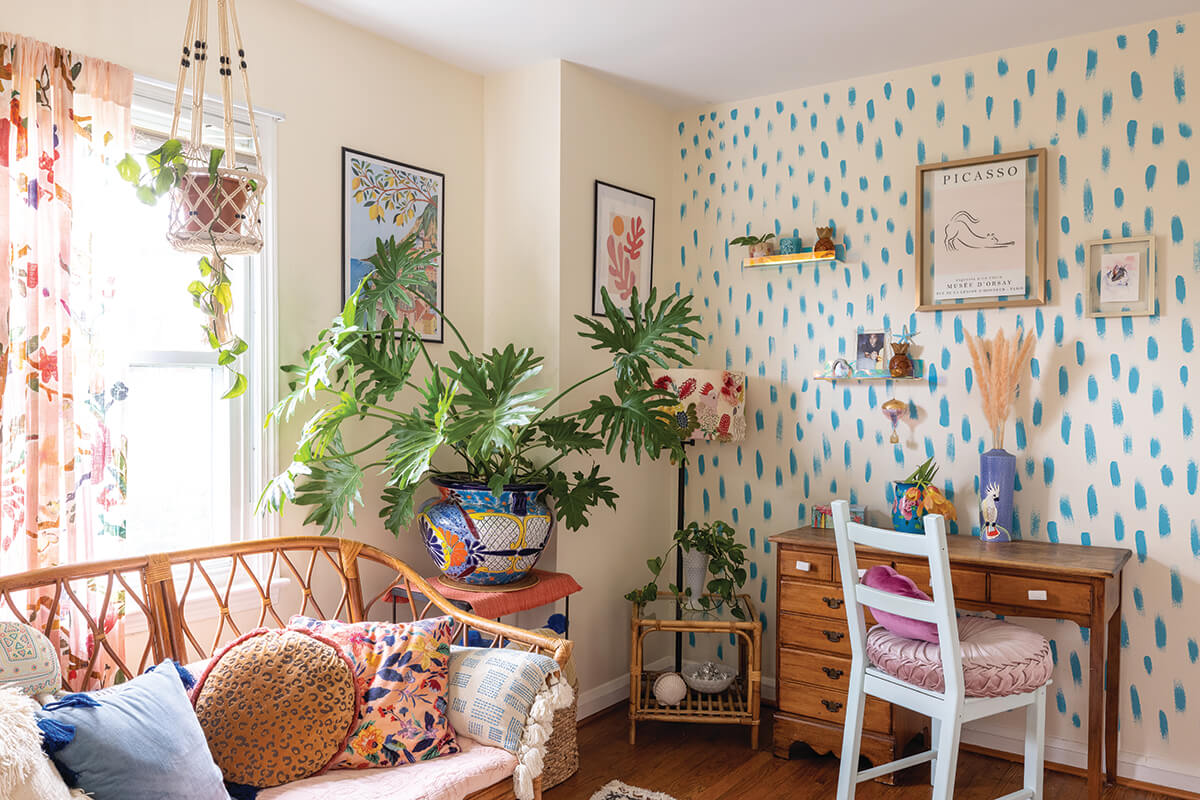 The digital creator, @papillonbohemehome, shows us around her modern boho-meets-tropical abode.
An occasional series that highlights local neighborhoods.
At her Timonium design shop, Smith showcases tantalizing vignettes featuring colorful furniture, playful patterns, and unique knick-knacks.
Find the Best in Baltimore
Home & Living
Angela Sciarretta Benam shares the heartwarming history behind her Lake Walker home.