Advertise With Us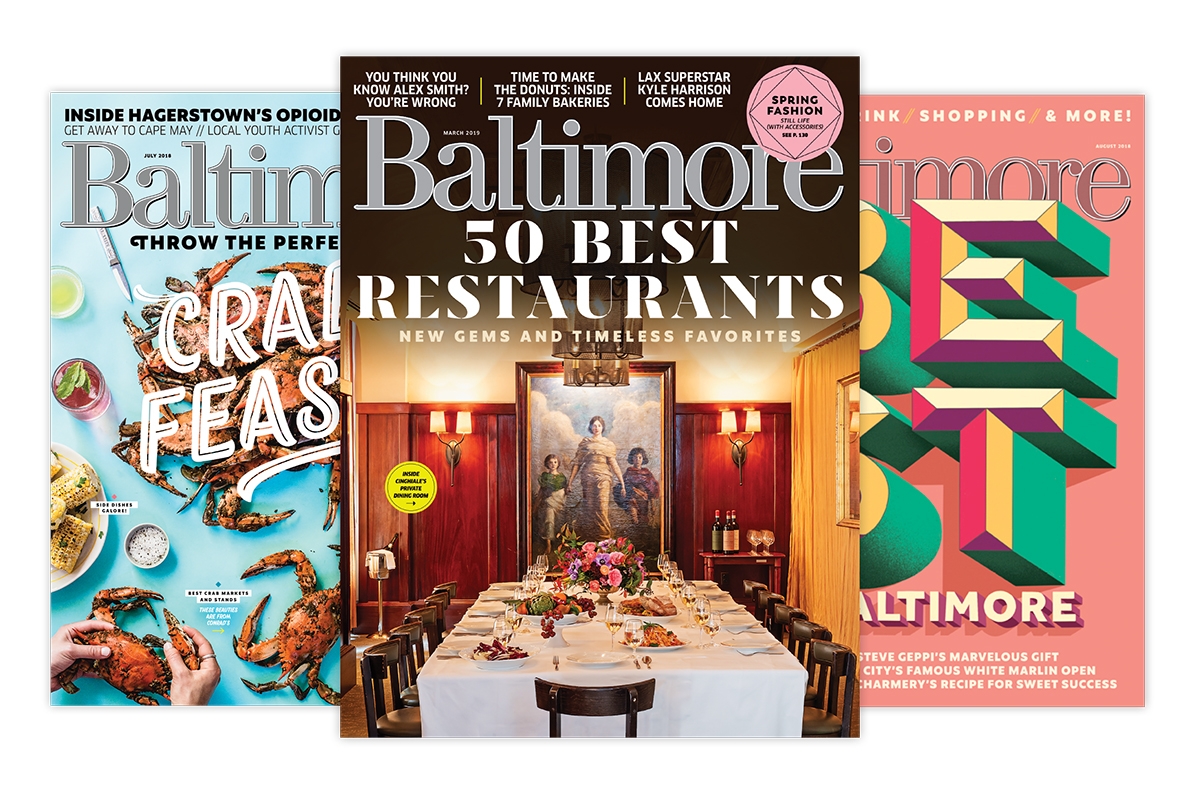 Baltimore magazine serves as a user's guide to the region, both in print and online. Through world-class design, bold photography, and captivating writing, we point you to the best in food, drink, arts, culture, fashion, and more. We also introduce you to Baltimore's most fascinating people and dig deep on the subjects that matter most to our readers. We passionately chronicle and celebrate this complicated, wonderful, vibrant city we all love. We know everything about this town. And soon you will, too.
The magazine also comes to life with our signature events. Get in front of our audience with a presence at one of our many events throughout the year.
Media Kit | Print Specifications | GameChangers Media Kit
For more information about our advertising and sponsorship opportunities, including our up-to-date rates, call 443-873-3951 or email [email protected]
---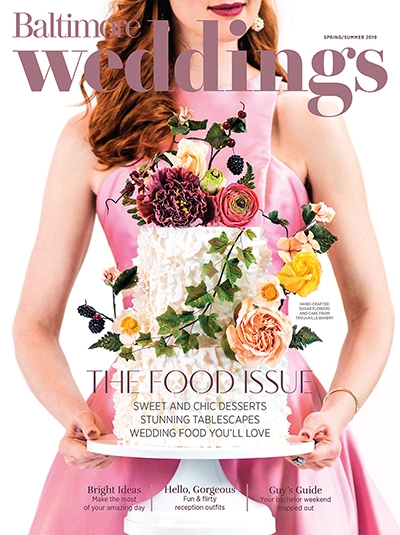 Baltimore Weddings is a complete rebrand of the Baltimore Bride publication. Drawing upon the allure and beauty of our favorite city, Baltimore Weddings will provide content tailored specifically to the Charm City couple with the similar upscale presentation you have come to love with Baltimore Bride.
Our new name reflects the changing faces of our couples. However, while our name is new, our purpose and commitment to our readers and local businesses remains the same. We'll continue to bring an elevated and heartfelt view of the area's wedding experience to the pages of our magazine that serve as our usual love letter to the city. Filled with local weddings, feature shoots, curated inspiration for nuptials, and an insider's guide to substance and style you can only find here. We will continue to rely on our engaged audience to help guide us in terms of their wedding needs. And you'll see changes not just within the pages of our magazine but in a brand-new website that is as beautiful as it is user friendly.
2022 Media Kit | Print Specifications
Contact our Weddings team for more information at 443-873-3951 or email [email protected]
---
Need design and print services? From annual reports, media kits and newsletters to brochures and stationery, Baltimore magazine's graphic designers are creating fresh, new looks for businesses and nonprofits all over the region.
Ask for samples of the work we've done for businesses, hospitals, museums, and more. Talk to our dozens of existing clients, many of whom have for years relied on us for all their design and print needs. Then ask us for a quote on your job. We also produce plaques, banners, and reprints of magazine stories and "Best of Baltimore" awards, as well as providing copywriting and photography services.
Our printing prices are competitive. And for design on projects both large and small, you won't beat the creativity of Baltimore's top-notch, experienced designers. Think it's hype? Just check out our magazine.
Let us bid on your next project. Email Vice President of Sales, Stephanie Shapiro.
---
Advertising Team
PRESIDENT
Michael Teitelbaum
VICE PRESIDENT OF SALES
Stephanie Shapiro
MARKETING DIRECTOR
Lorann Cocca
SENIOR ACCOUNT EXECUTIVES
Michelle Coughlan
Jodi L. Hammerschlag
INTEGRATED ADVERTISING EXECUTIVES
Jennifer Rosenberger
Danny Glazer
ACCOUNT MANAGER
Michelle Weinstein
EVENTS DIRECTOR
Macaulay Hammond