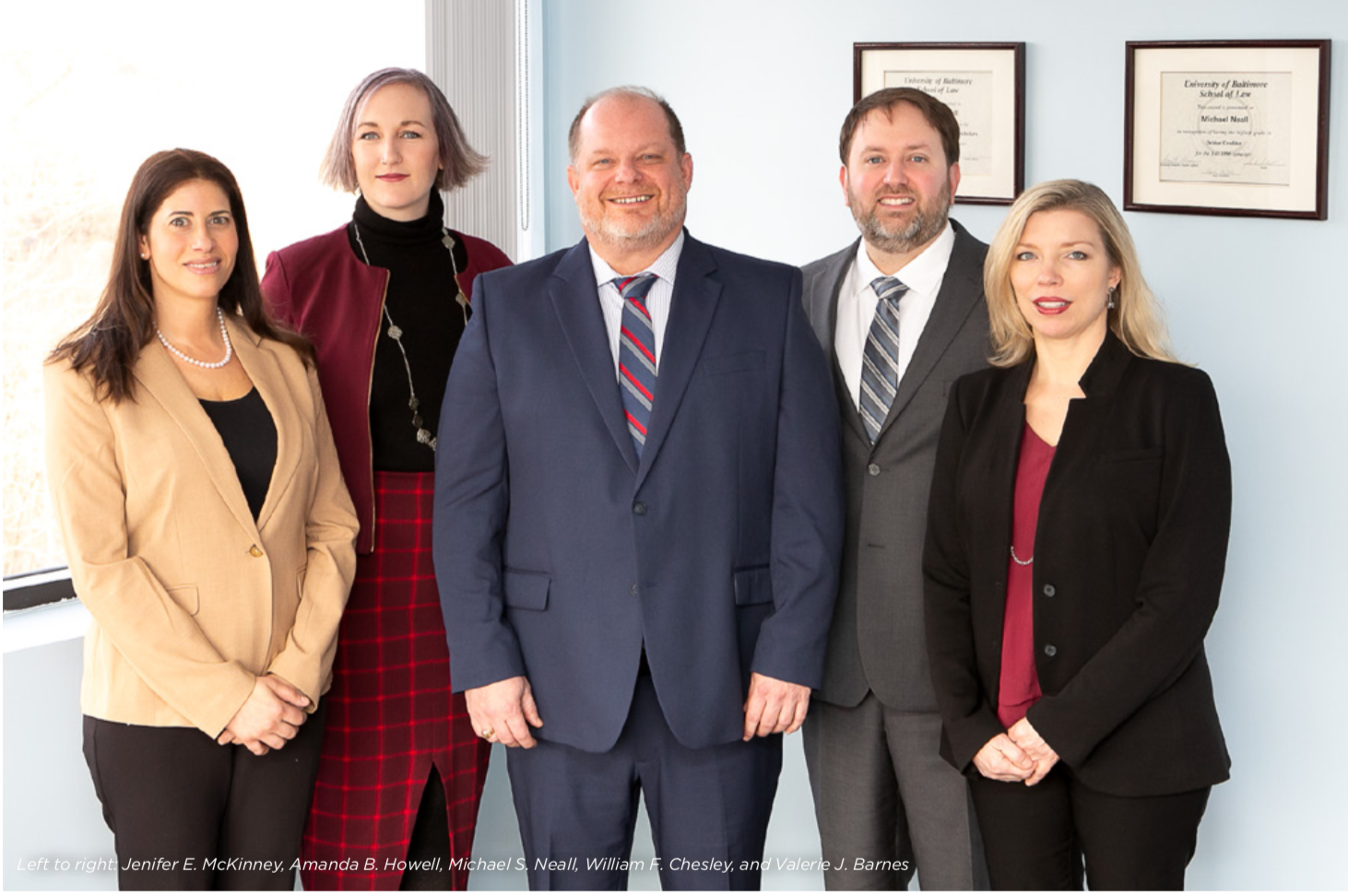 Since 1999, Michael S. Neall & Associates, PC has provided outstanding legal and collection services to condominiums and homeowners associations throughout Maryland. The firm has kept its focus on achieving its clients' goals in a professional and cost-effective manner.
Founded to provide the highest quality legal services, the firm has recovered upwards of $120 million in delinquent accounts for more than 900 Maryland communities. Mr. Neall takes pride in the fact that his very first client remains with the firm to this day. After graduating from Salisbury University, Mr. Neall attended the University of Baltimore School of Law's evening program, supporting his education by working as a cashier for Giant Food. These years of hard work and focus on customer service taught him to be mindful of both his clients' needs and their bottom line.
After graduating from law school
in December of 1997, Mr. Neall was sworn in as an attorney the following June. Mr. Neall conducted his first trial less than 24 hours after having been admitted to the bar. He worked for a little over a year as an associate for another firm before founding Michael S. Neall & Associates, PC in the basement of his home.
As the firm's client base has grown over the years, so, too, has its staff and facilities. The firm currently occupies about 8,000 square feet of office space in Annapolis and employs more than 40 people, including telecommuters and other offsite personnel. The team provides a range of services, including covenants and rules enforcement, contract review, debt recovery, document drafting and amendment, corporate governance, Fair Housing Amendments Act compliance, litigation support and general legal advice on any matter affecting the operation and governance of a community association. The firm is happy to provide a no-obligation proposal to any prospective client.
Visit Website