Drs. Elizabeth Harrison and Peggy Leary, along with their dedicated team, offer preventative, restorative, cosmetic, and implant dentistry. With a focus on personalized treatment, modern equipment and advanced technology, everyone at True North Dentistry shares the goal of providing an outstanding experience for every patient, every day.
With extensive training and years of experience, Drs. Harrison and Leary take pride in empowering their patients with the resources needed to make informed decisions about their dental care. Both doctors are committed to lifelong learning and actively participate in numerous dental associations, study clubs, conferences and continuing education.
The practice prides itself on developing lasting relationships with patients and has been the "dental home" for generations of families since 1994. True North Dentistry is honored to continue providing the community with exceptional dental care in a comfortable, friendly and modern setting for many years to come.
Elizabeth Harrison, DDS, Peggy Leary, DDS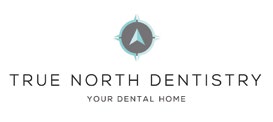 Visit Website