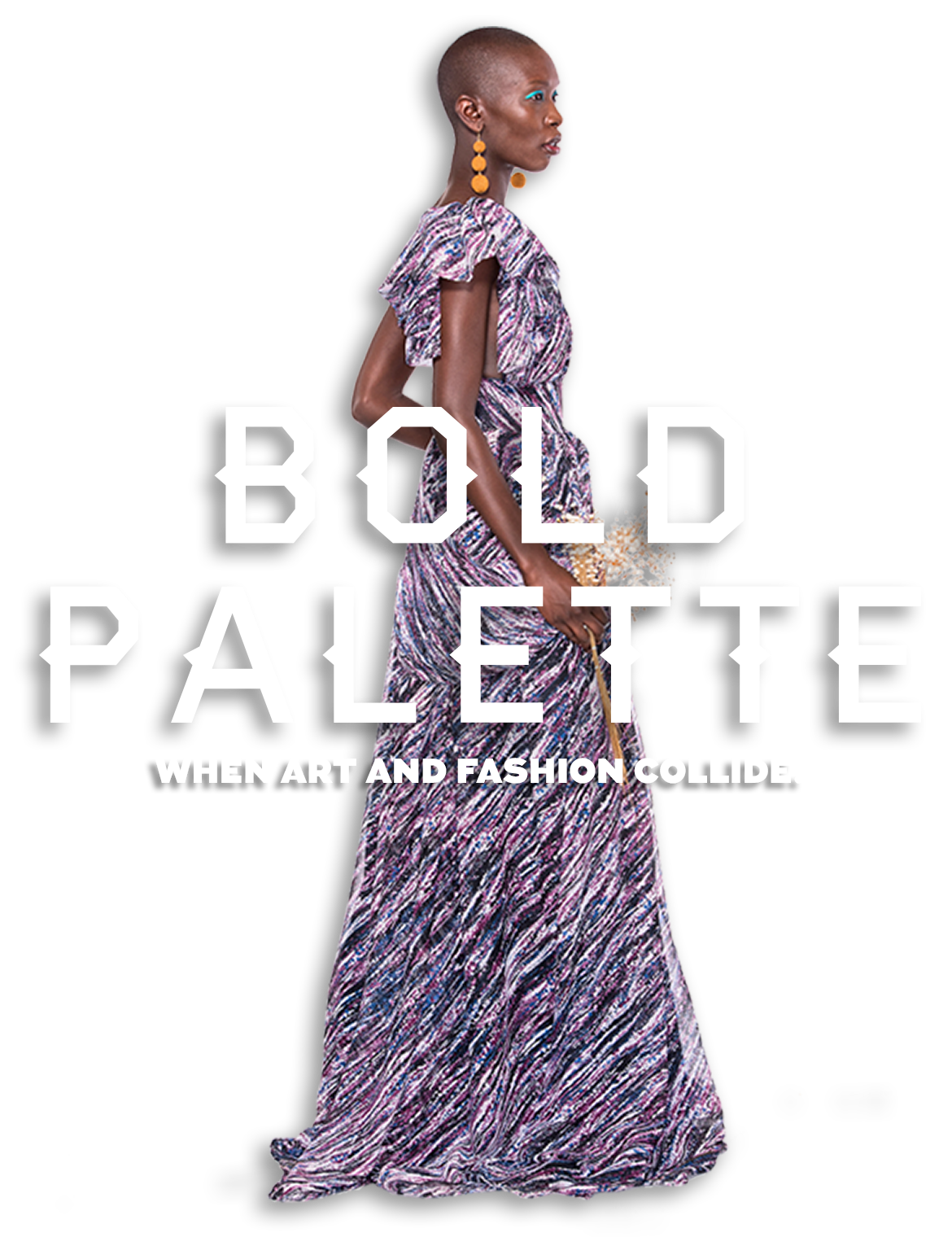 Style & Shopping
Bold Pallette
When Art and Fashion collide.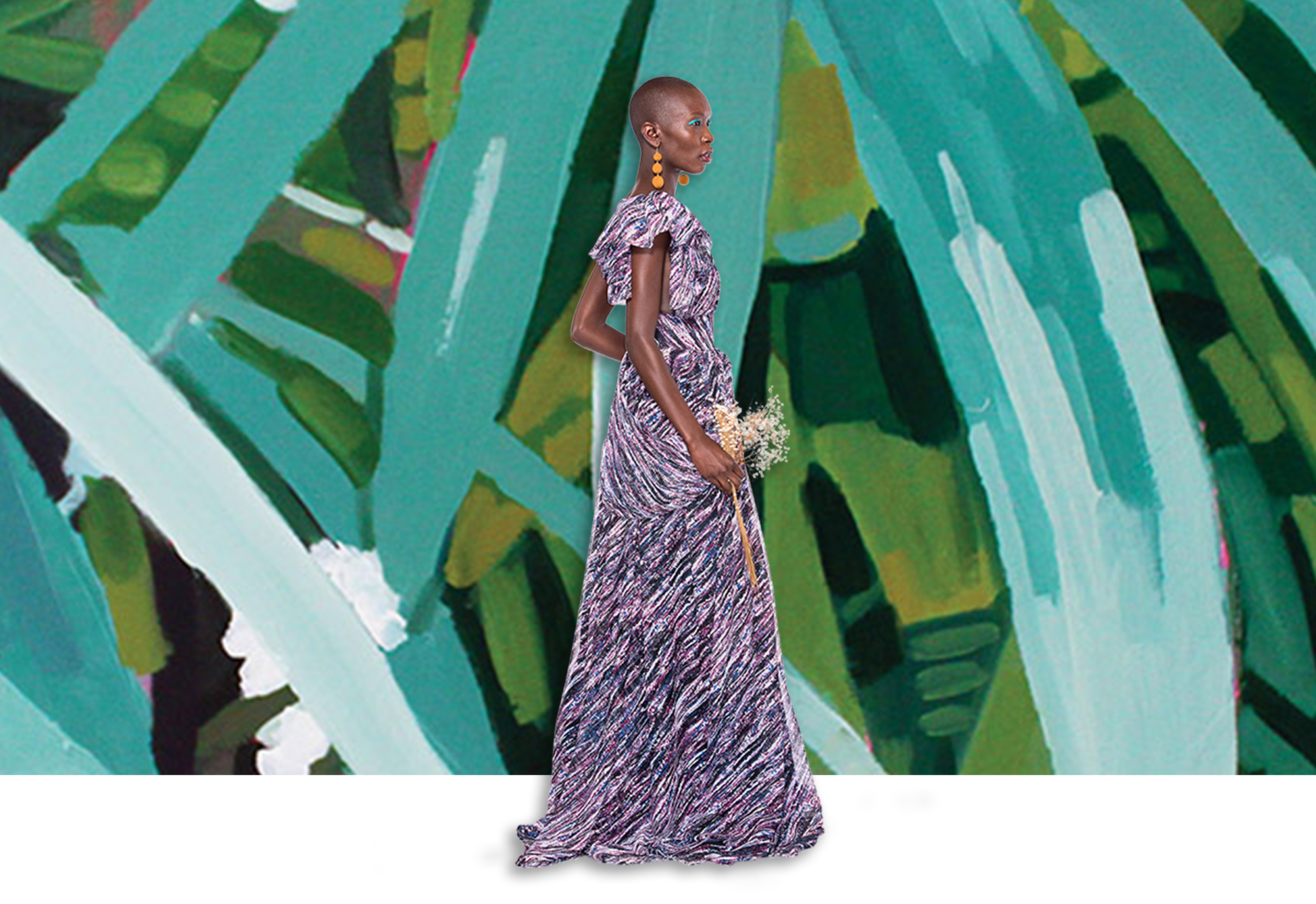 ashion has always taken its cues from art. In the late 1930s, Elsa Schiaparelli created whimsical garments inspired by artist Salvador Dalí, and Hermès designer Lola Prusac looked to Dutch artist Piet Mondrian to create iconic block print dresses. Those dresses would go on to influence French designer Yves Saint Laurent, and the list goes on and on. But this isn't a one-way street. It's a dialogue. Take, for instance, sculptor Tom Sachs, whose work critiquing the fundamentals of fashion and commercialism led him to collaborate with Nike. Or Vanessa Beecroft, who has incorporated fashion into her performance pieces with models in haute couture designs. In a similar spirit of collaboration, we gathered artworks from local Baltimore artists and paired them with fall looks that were inspired by their lines, colors, and textures. As this symbiotic bond continues to grow, it will continue to inspire us.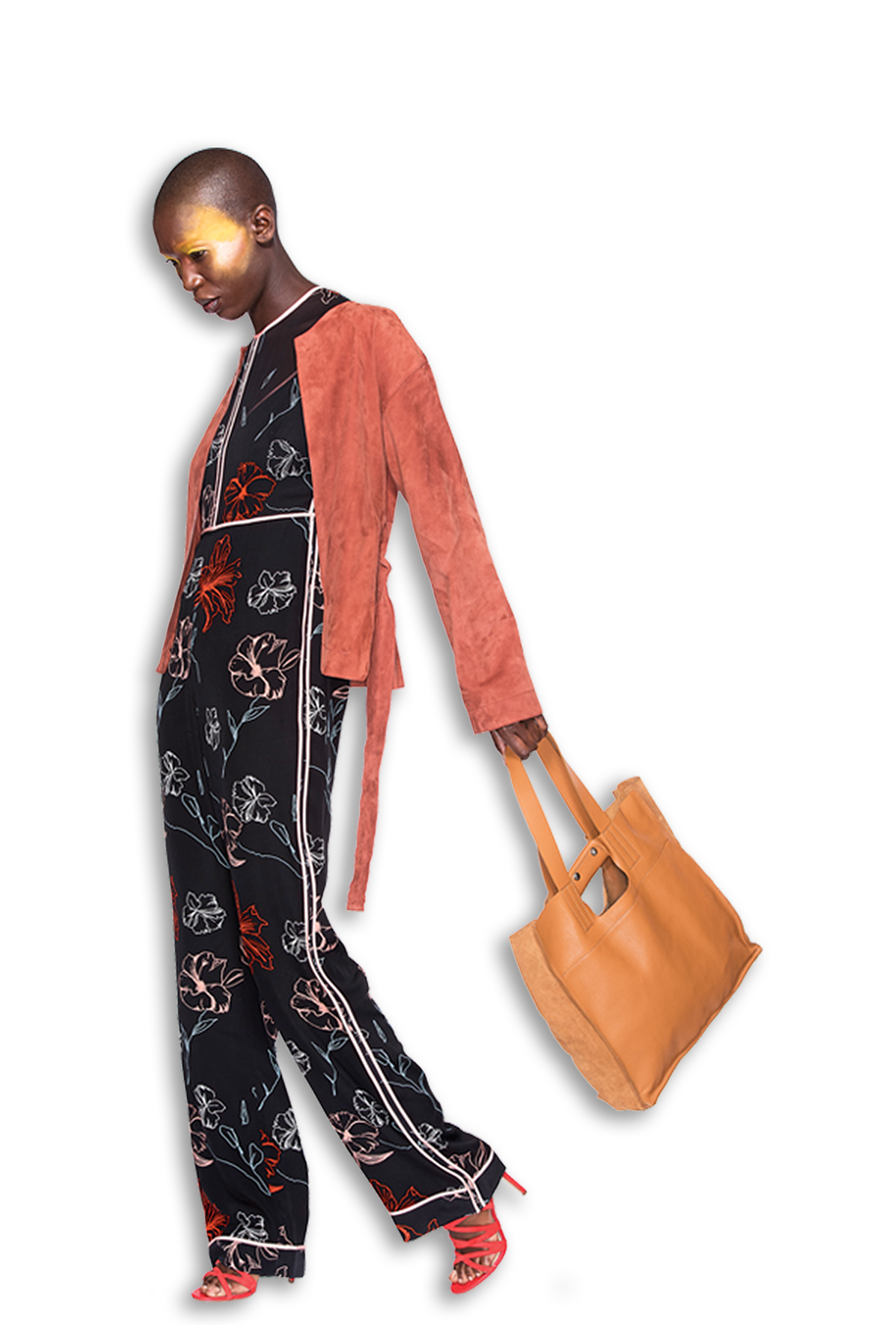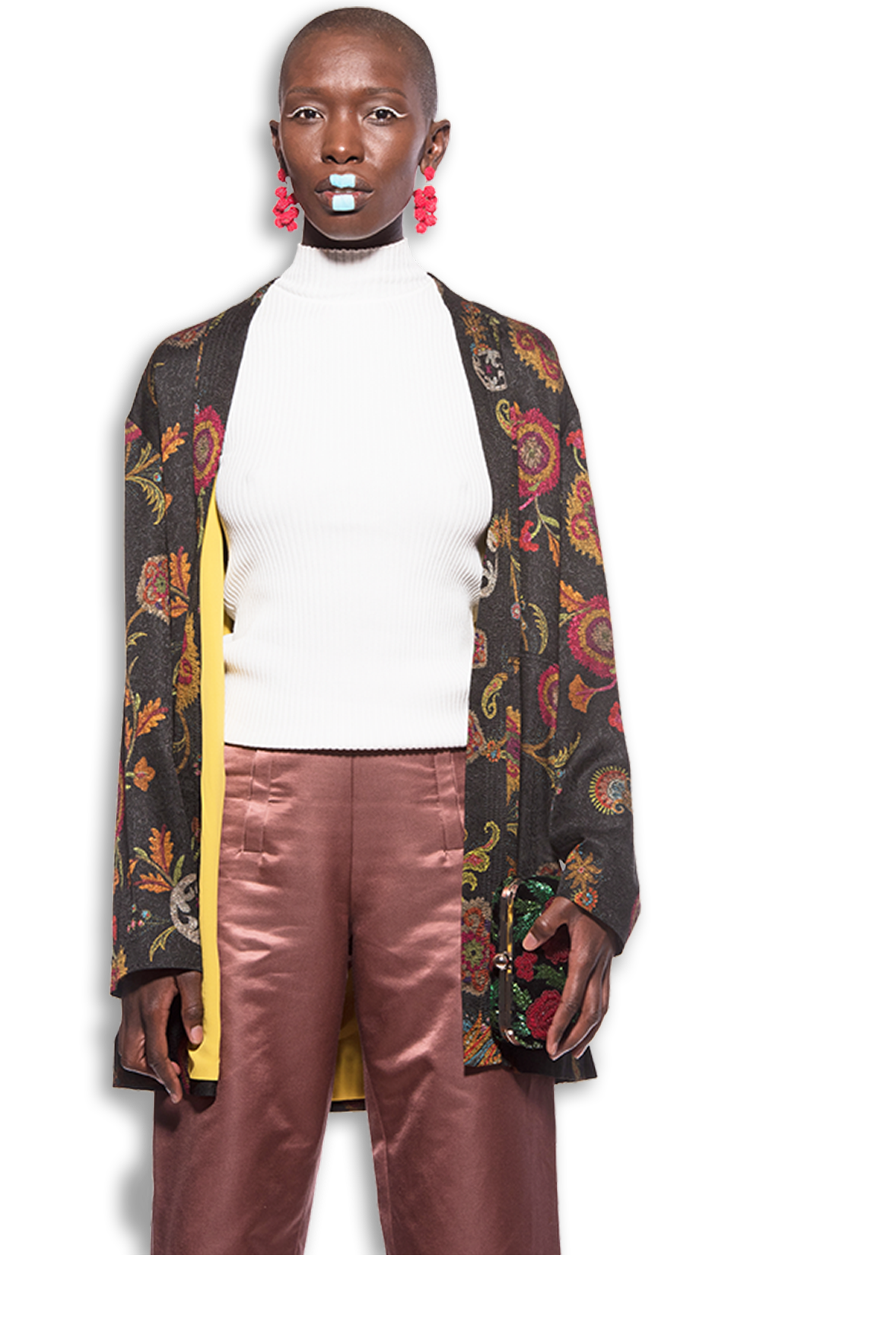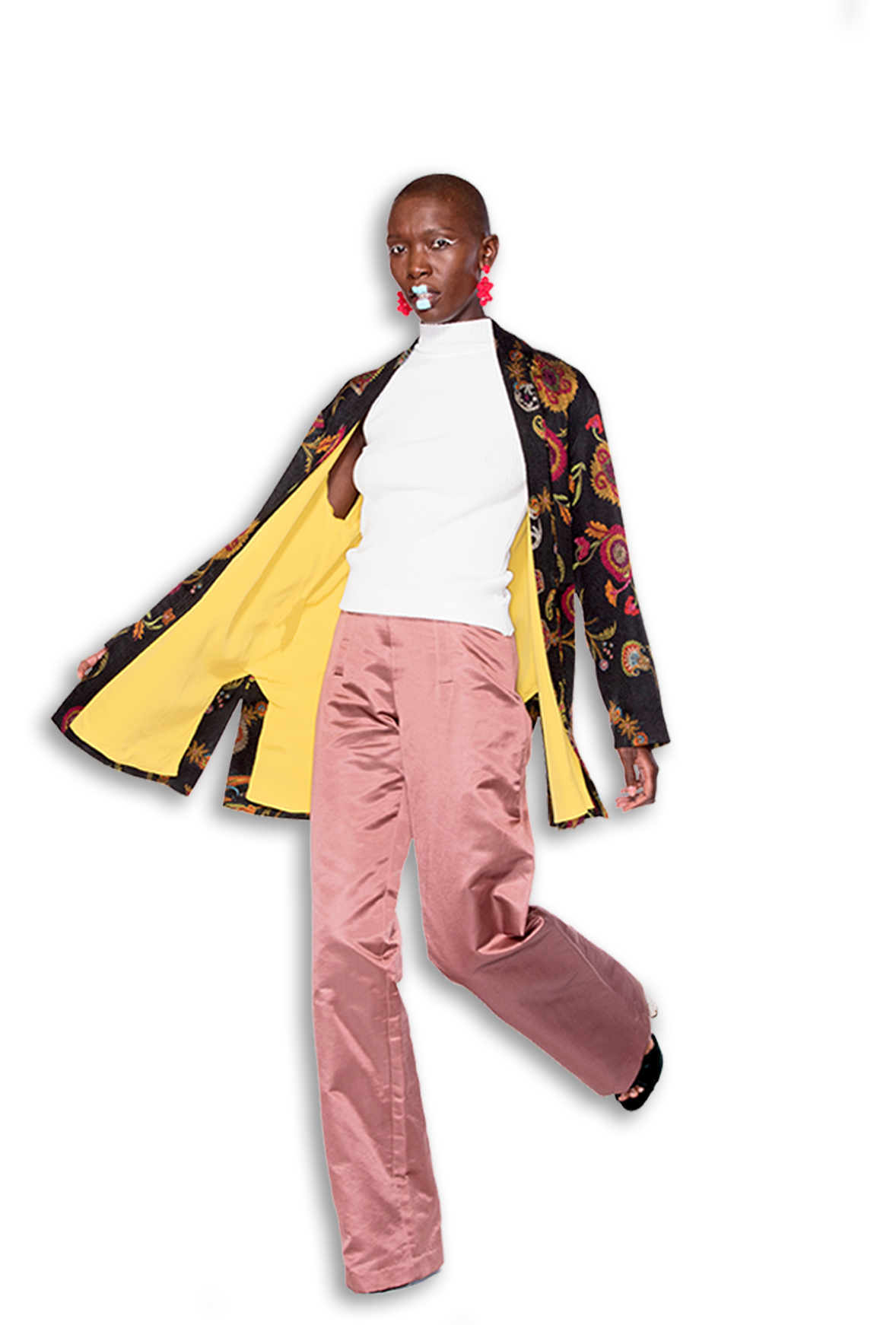 SUNSET by MICHAEL LAMPKIN
Vince. leather jacket ($1,475) at L'apparenza.
Diane von Furstenberg jumpsuit ($468) at L'apparenza.
Sam Edelman Alba stilettos ($130) at Poppy & Stella.
Kendra bag ($268) at Purceval.
Web Exclusive Look
Neely turtleneck tank ($68) at South Moon Under.
Han pale wine high-waisted trouser ($998) at Han.
Etro Easy jacket ($1,955) at Ruth Shaw.
Privileged Shoes Rowen shoe ($100) at Ma Petite Shoe.
Grape drop earring ($45) at Sassanova.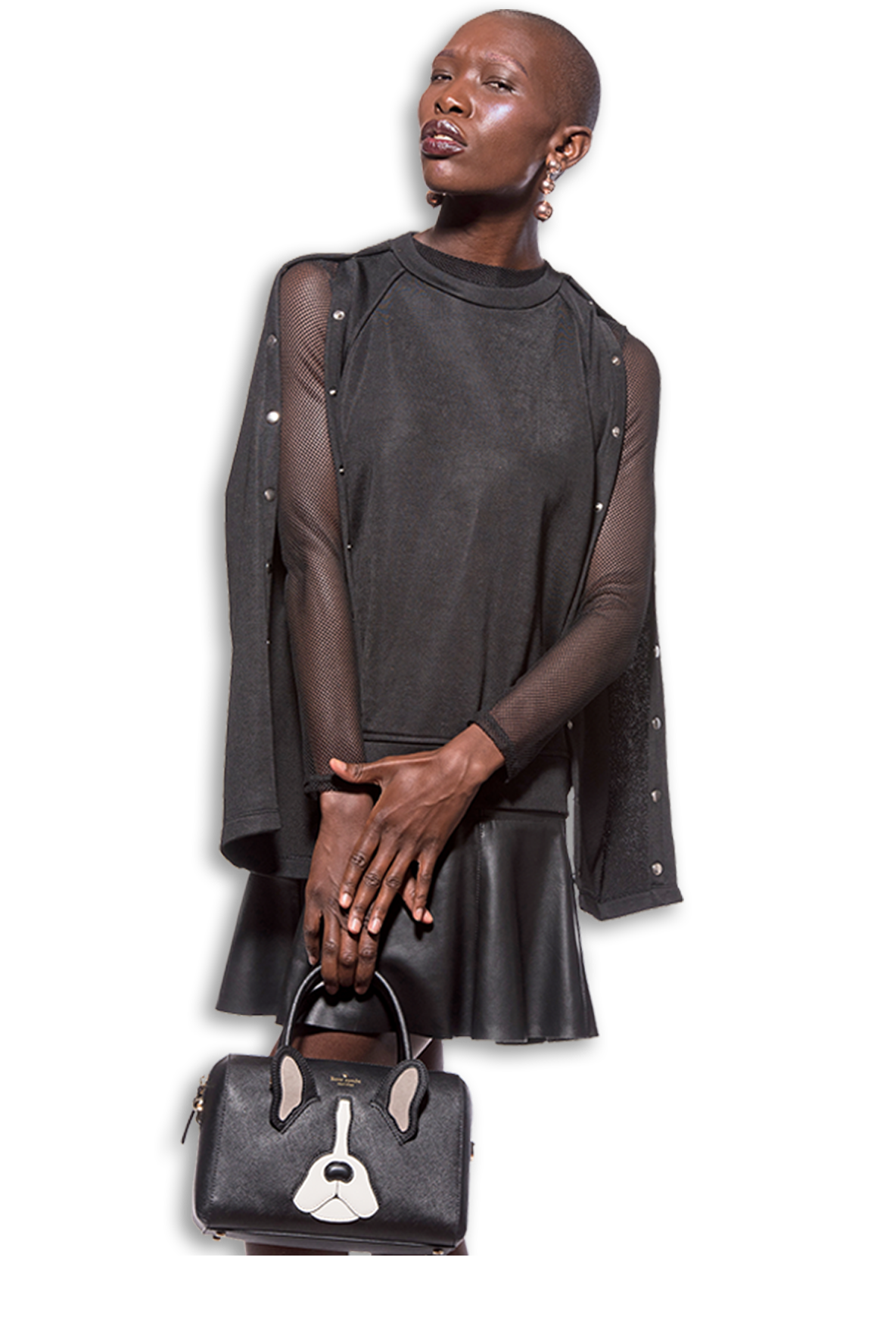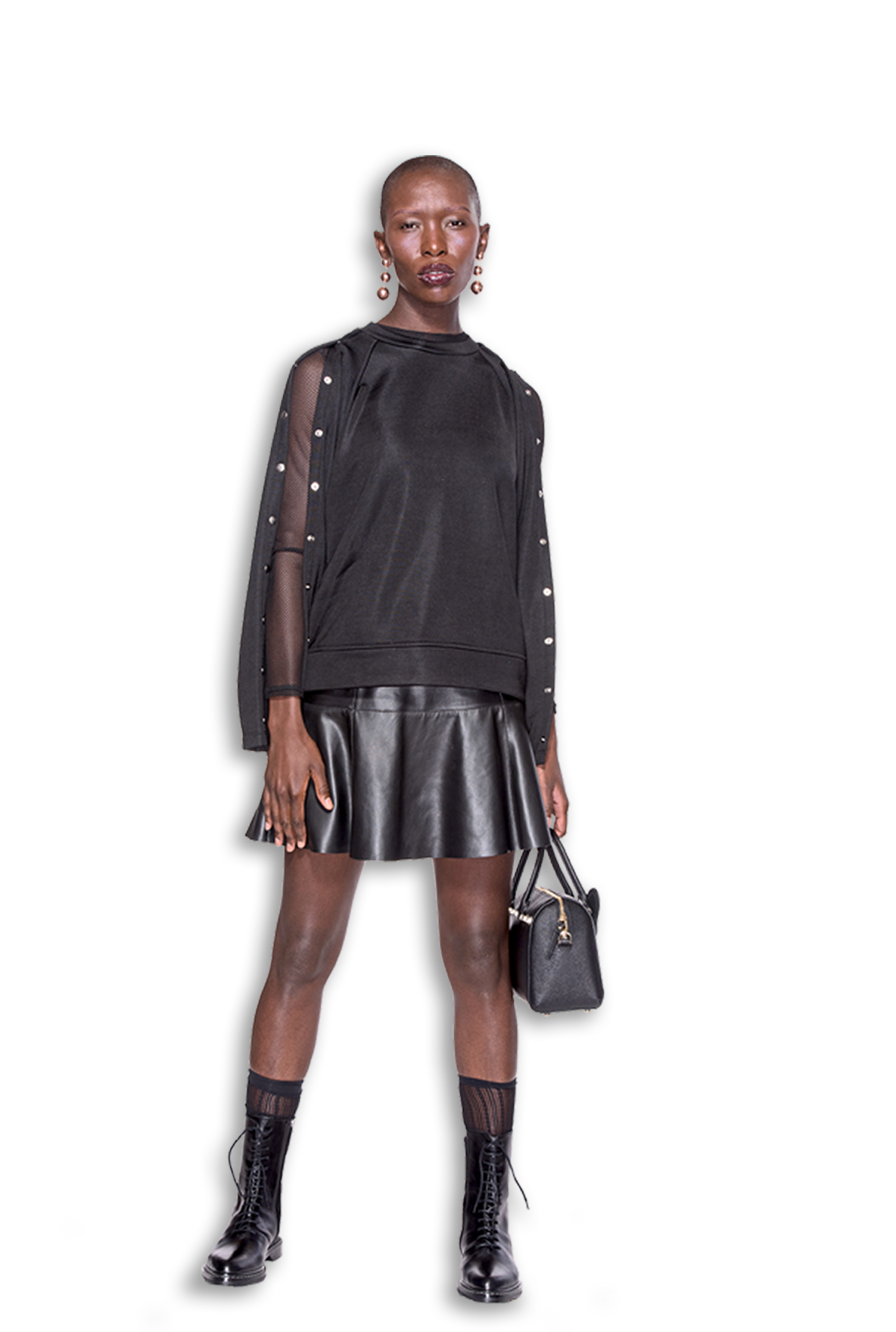 Black by Beth Hoeckel
T by Alexander Wang sweatshirt ($295) at Ruth Shaw.
Honey Punch mesh top ($22) at Hunting Ground.
Nicole Miller Artelier leather skirt ($345) at Panache.
Kate Spade Ma Cherie Antoine bag ($328) at Handbags In The City.
AV Max pearl cradle drop earring ($40) at Sassanova.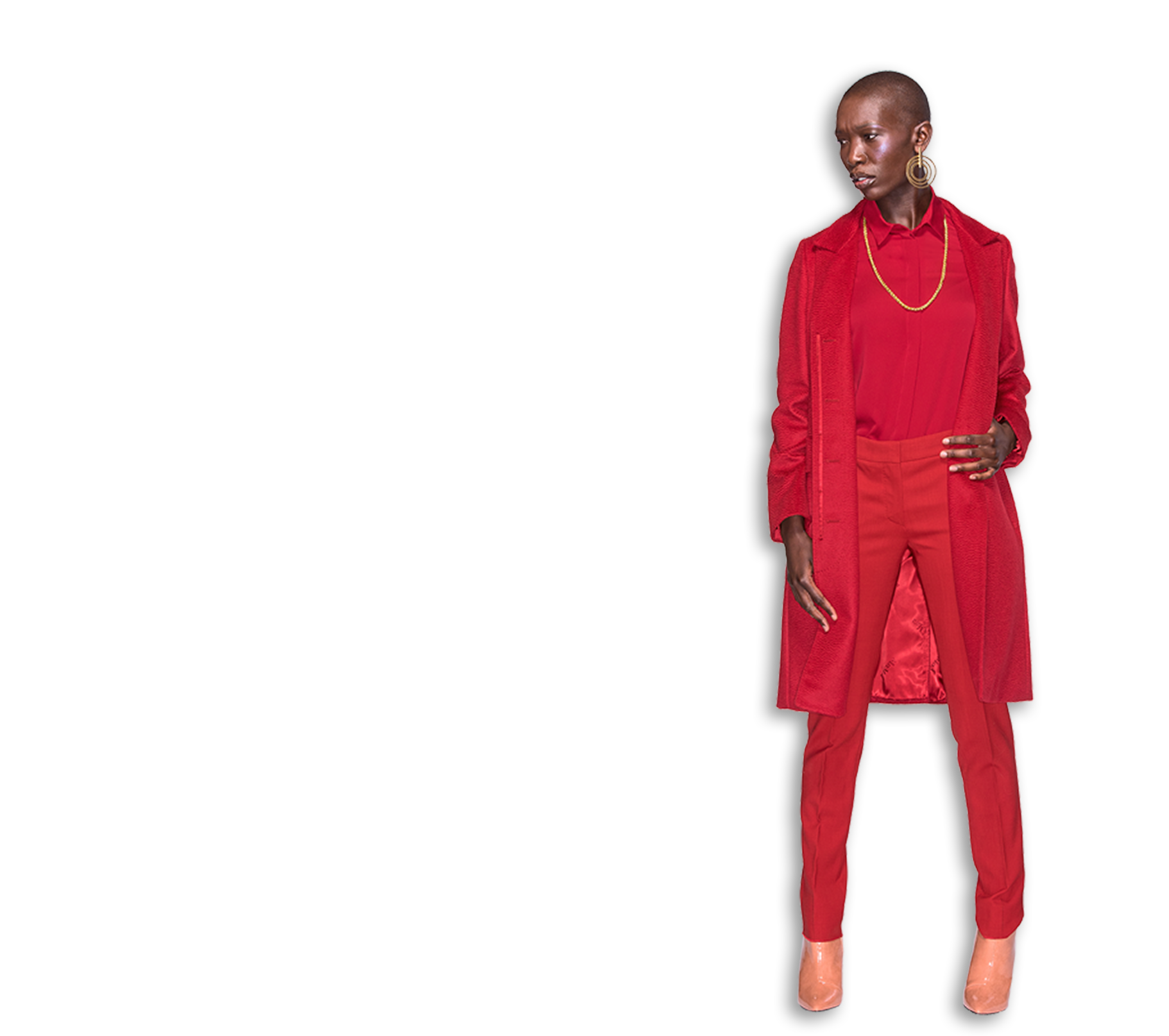 UNKNOWN LANDSCAPE NO. 22 by PHAAN HOWNG
Max Mara Tuondo space top ($675), Austero space coat ($2,350), and Oscura pants ($525) at Ruth Shaw.
Miss Me heeled booties ($70) at Tobi.
The 2Bandits dart earrings ($130) at Hunting Ground.
Gold chain ($28) at Sassanova.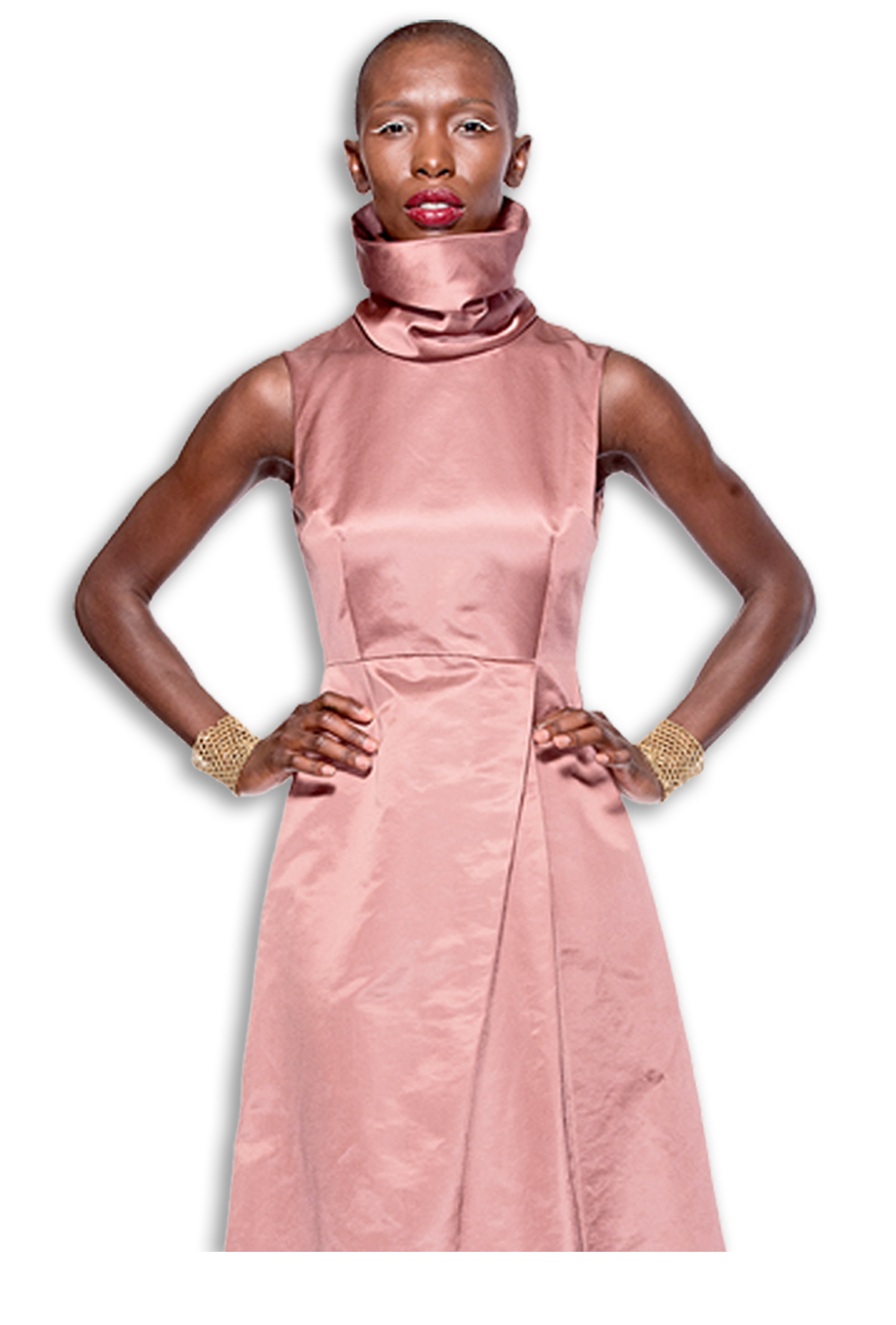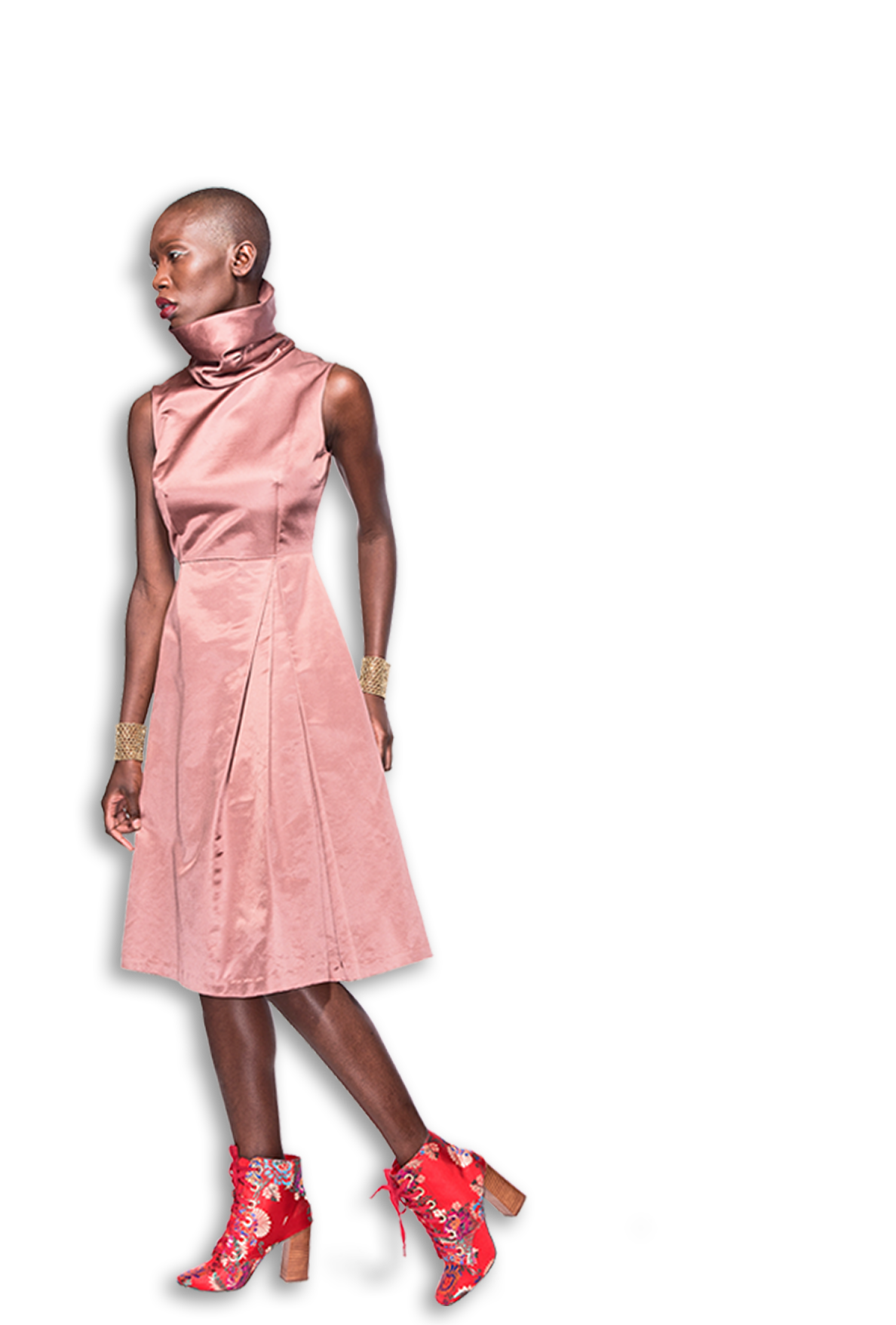 beetles by monica amneus
Privileged Laken shoes ($120) at Ma Petite Shoe.
Han funnel-neck inverted pleat midi dress ($1,550) at Han.
Honeycomb stretch bracelets ($34/each) at South Moon Under.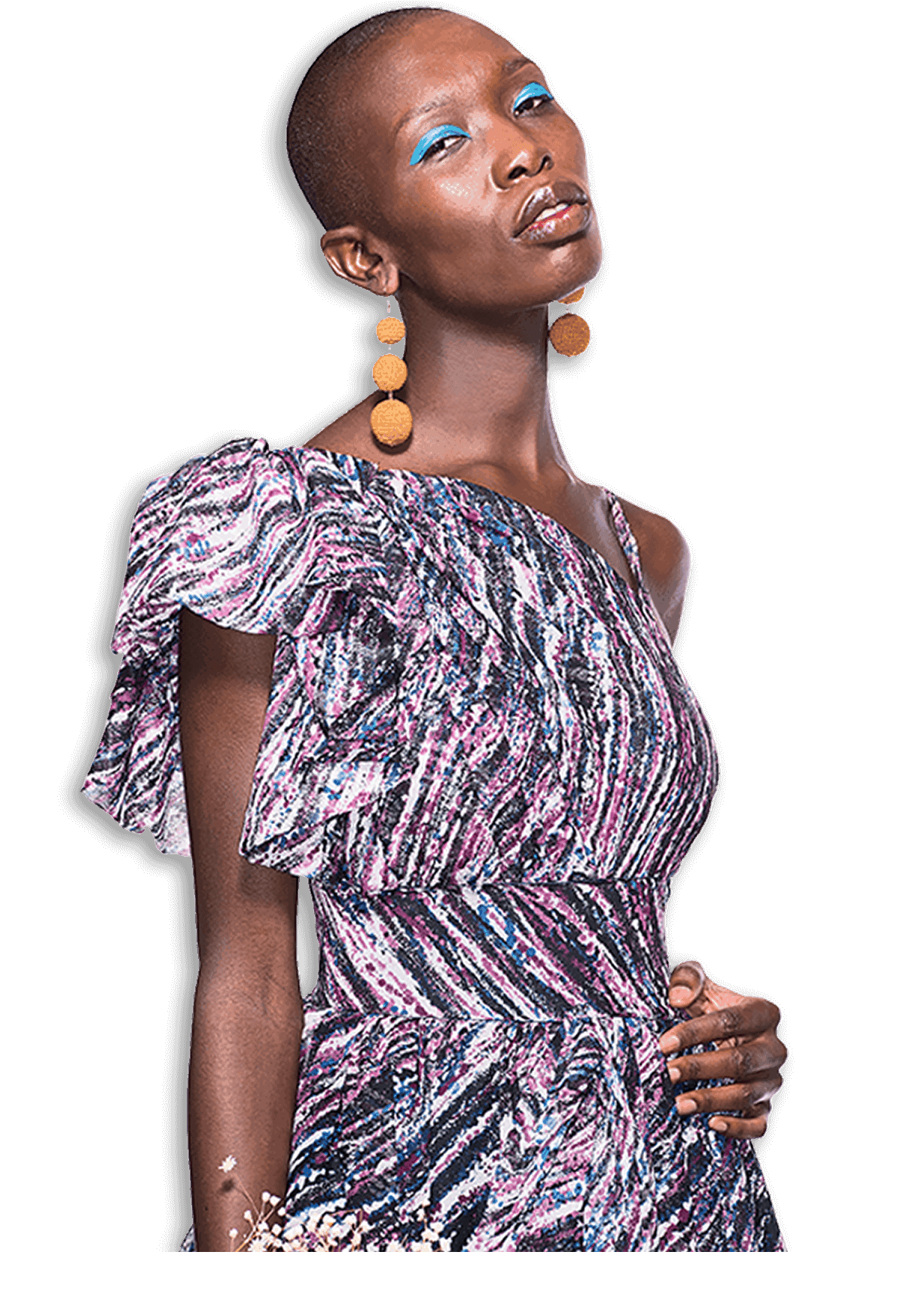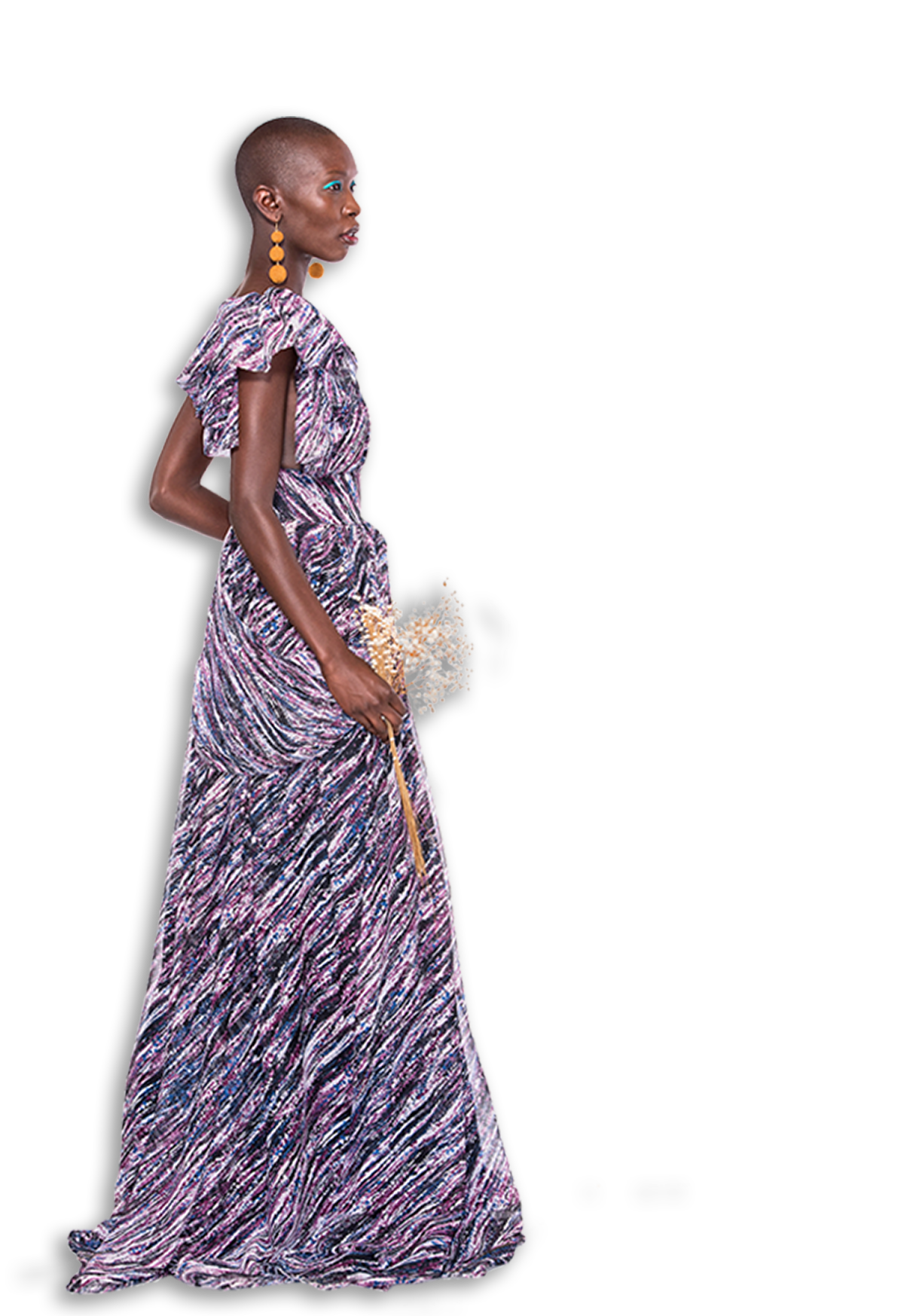 PALM ROOM 2 by ERIN FITZPATRICK
Alisson gown ($900) at bishmercromartie.com.
Crocheted bon ball earrings ($36) at Sassanova.