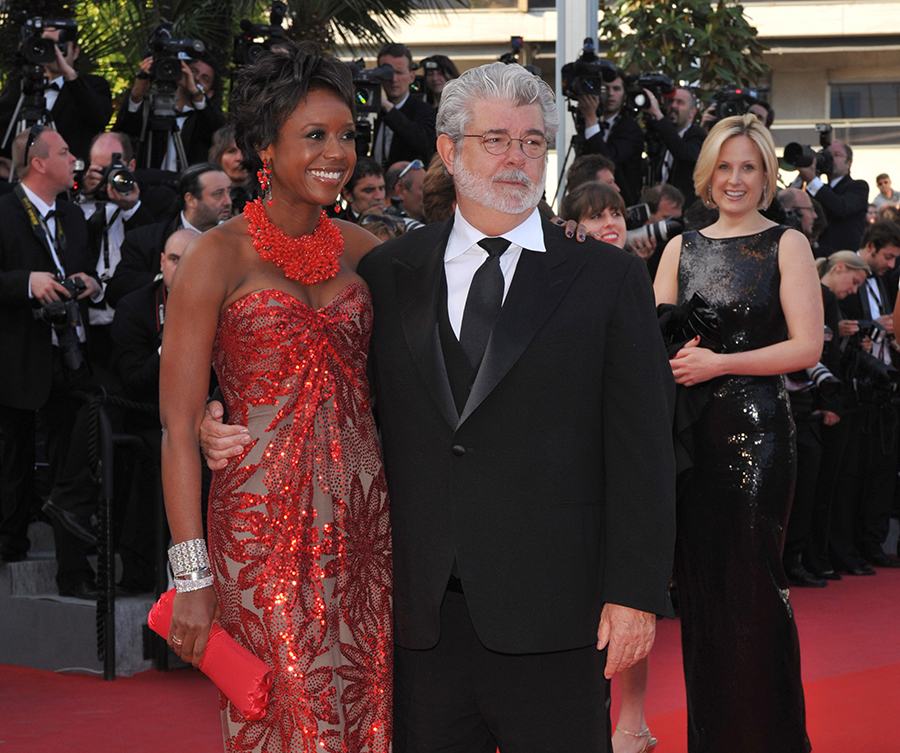 Shutterstock
Those gathered at the Royal Farms Arena on May 24 to celebrate the Johns Hopkins University Class of 2018 will likely hear a few familiar names among the graduates, but one may stick out from the rest.
George Lucas, film innovator and the mind behind the iconic Star Wars and Indiana Jones franchises, has been chosen to receive one of the six honorary degrees from Johns Hopkins University to be conferred this year.
"I am passionate about creating educational opportunities that enable our young people to learn and grow," says Lucas. "I am extraordinarily impressed with Johns Hopkins and its academic mission—one that fosters an environment of creativity, imagination and innovation."
Lucas, who also holds an honorary doctorate in fine arts from the USC School of Cinematic Arts, will attend the commencement ceremony along with his wife, Mellody Hobson, who is also being awarded an honorary degree. Hobson is president of Ariel Investments, one of the country's largest African-American-owned investment firms, and was named one of Time's 100 Most Influential People in 2015.
JHU senior Claudia Perez, who has been a member of The Johns Hopkins Science-Fiction and Fantasy Association (HopSFA) since her freshman year, is excited to graduate alongside one of the heroes of the sci-fi community.
"I'm a pretty big Star Wars fan," says Perez. "I've seen all the movies multiple times and have played many hours of the various video games, not to mention owning many of the Lego sets. One summer a group of HopSFA members, myself included, got together each week and watched 1-6 before the seventh movie came out."
For the past three years, Perez has worked to organize many HopSFA events as a member of the group's board, including an annual convention called JohnCon, in addition to her studies in molecular and cellular biology. She and other HopSFA members found out about Lucas' honorary degree via JHU Hub and have been talking about it since.
"I think it's really cool and would love to see more people with similar interests to myself get acknowledged for their accomplishments," Perez says.
Since selling Lucasfilm to the Walt Disney Company in 2012, Lucas has dedicated his time to the George Lucas Educational Foundation, which he founded in 1991. The foundation promotes "innovative, replicable, and evidence-based programs and practices that prepare students to thrive in school." The filmmaker's latest project, the Lucas Museum of Narrative Art broke ground last month in Los Angeles and is expected to open in 2022.
Lucas and Hobson will be honored alongside locals David H. Bernstein, Douglas Miles and Solomon H. Snyder, as well as commencement speaker Bryan A. Stevenson.
"I am truly honored to be among such esteemed and distinguished recipients," Hobson says. "I am inspired by Johns Hopkins' founding principle—that by pursuing big ideas and sharing what we learn, we make the world a better place."