Special Section
Making the Camp Connection
There are lots of summer camp options, from sports to academic to religion.
By Chaz Muth —
Pasadena resident Jimmy Callas was a 6-year-old aspiring gymnast in 2004 when the subject of camp was first suggested to him at Docksiders Gymnastics, the Millersville facility where his team practiced.
The gymnastics club owners invited young athletes to go along with them for a week each summer to Camp Woodward in Woodward, Pennsylvania, and Jimmy liked what he was hearing about the specialized coaching at the camp's Olympic-grade training facility.
"It sounded like a lot of fun, and my buddies on the team wanted to go, too," he said. "I really loved the sport but was still pretty new at it and it sounded really exciting to be training that intensely for a whole week. Plus, they told me about the other fun stuff at the camp."
His parents thought it sounded like a great opportunity, but were a little apprehensive about sending their young son away for a week since he had never really been away from them before.
"I was thinking of all of the things that could go wrong," said Stalio Callas, Jimmy's father. "All of these unknowns. I think I was overprotective in that regard. But Jimmy wanted to go, and he was going to a camp where he already knew people, and a bunch of coaches from Docksiders were also going to be there that I knew and trusted."
The family drove up to the camp that June, stayed with Jimmy as he dropped off his bags at his cabin, toured the impressive campus and gymnastics training facilities, and said their goodbyes.
Though Jimmy—now a 21-year-old senior at Ohio State University—admits he was a little afraid about being away from his parents for the first time, the week turned out to be a transformative experience that enhanced his love for the sport and allowed him to build a relationship with the camp that continued through high school and college.

Summer camp is considered more than just something to occupy a child's time
during the school break.
"Leaving him there the first year was tough," Stalio said. "By his third summer, I just dropped him off, waved goodbye, said 'see ya,' and drove away. There was no fear. I knew he was just going to have a wonderful time, and every year he did."
Jimmy continued as a competitive gymnast in the United States of America Gymnastics' (USAG) junior Olympic program until he went to college, but he loved the camp experience so much that he eventually became a junior counselor at Woodward. Then, at 18, he worked there as a staff counselor.
The fact that Jimmy returned to Camp Woodward year after year and eventually graduated to counselor is something that officials at the American Camp Association say is a good sign to parents when they're selecting a camp for their children.
About 14 million Americans attend camp each year, some specialty camps like the one Jimmy attended and others more traditional nature camps.
Summer camp is considered more than just something to occupy a child's time during the school break or a glorified day care. The ACA believes an organized camp is a vital component in child development and enriching education, whether it's a day camp or an overnight program.
Before choosing a camp, the ACA says parents should engage in an open conversation with their child to explore his or her interests and decide what will work best for the whole family.
Some families might be looking for traditional camps that offer horseback riding and sailing, while others may be looking for a camp that specializes in sports or the arts.
Once the family has decided on the type of camp they're looking for, it's time to peruse the prospective programs, many of which are on the ACA's website at acacamps.org.
Camp officials usually have a few recommendations for the camper before they arrive for their first day of summer fun.
"We ask that our campers bring an open mind—and closed-toed shoes for when they go in the prop shop," says Adena Varner, director of learning and social accountability for Baltimore Center Stage, the organization that runs the annual theater camp at the Baltimore Center Stage Summer Camps. "That is the best way to prepare for our camp. They will be in a community with people from very different backgrounds and should be looking to have an experience that is both engaging and transformative."
Far from a traditional camp, Baltimore Center Stage Summer Camps provide a program for up to 220 school-age children and teens each summer, mostly from Baltimore City and Baltimore County, whose days are filled with dance, movement, storytelling, playwriting, props, music, and circus-arts classes.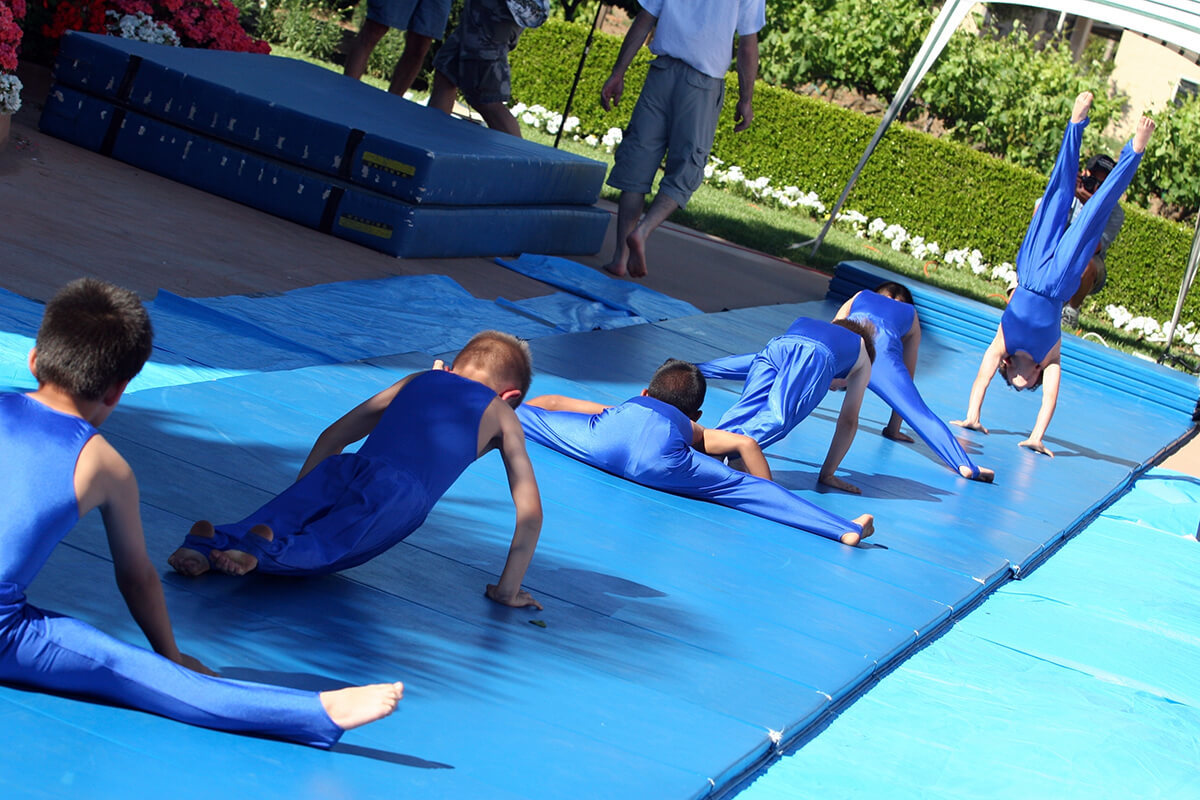 "Our campers gain confidence and build community," Varner says. "I've watched so many meaningful relationships be forged over the years, and I've watched so many young people be celebrated for coming out of their shell and speaking up for what they believe in. They gain a very different perspective of the world and have the opportunity to see life through a different lens."
---
2020 Summer Camp Guide
Following is a list of just some of the camps in or near Maryland, grouped in different categories, offering everything from religious study and computer skills to sports training. Go here for a comprehensive list. Most camps encourage parents to register online.
Some camps did not have complete 2020 information at press time. Camp websites should have updated rates and dates by March 1.
---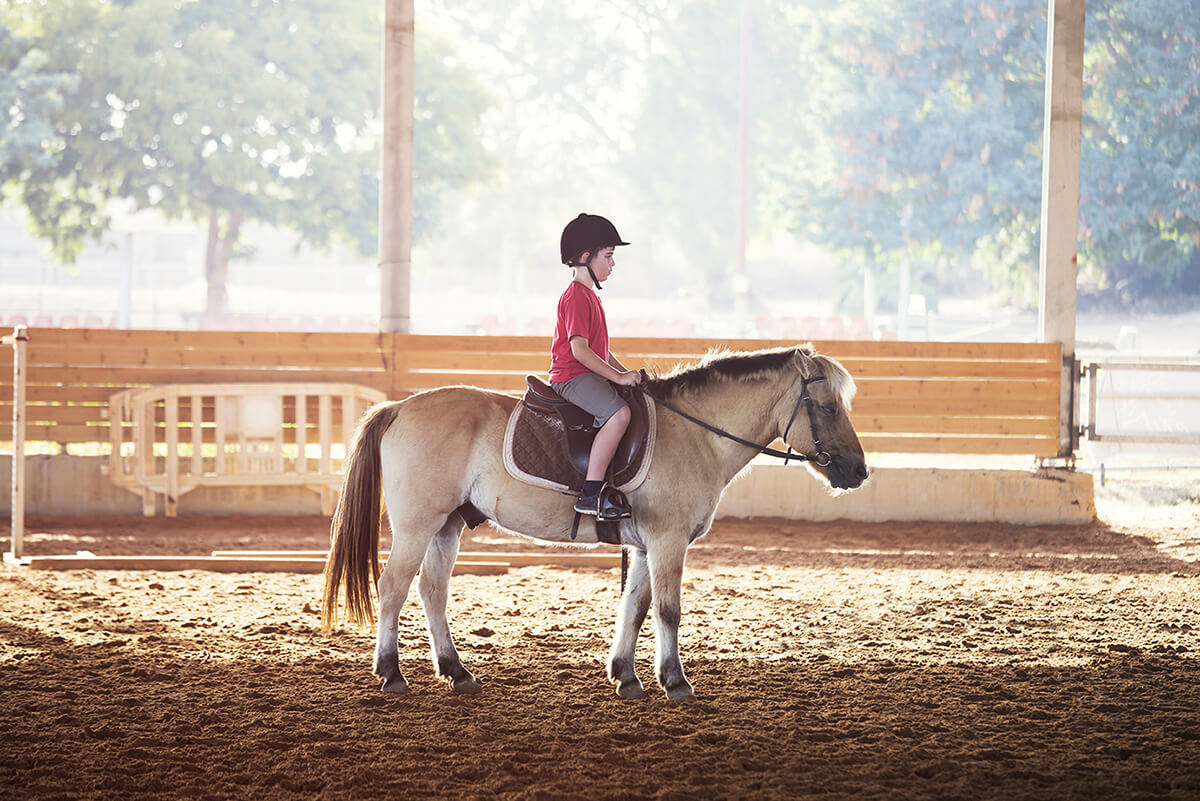 Arts, Academia, and Skills
700 N. Calvert St. / 410-986-4050. Camp Baltimore Center Stage is a two-week day camp for students in grades 2-12. Campers build creative confidence and self-awareness through fun explorations of theater. Camp BCS gives children and teens the chance to play, express themselves, make new friends, and get artistic instruction from a team of highly trained professional teaching artists. Each two-week session culminates in a presentation of student work for family and friends inside one of Center Stage's newly renovated theaters. Classes include acting, dance, circus arts, and theater production. $750 includes lunch and a Camp CS T-shirt. Scholarships available. Register online. $750, four sessions, June 24–July 10 serves grades 2-7; July 27-Aug. 8 serves grades 8-12.
11202 Garrison Forest Rd., Owings Mills / 410-753-8032. The five-week summer camp for coed students ages 6-14 run by Jemicy School offers skills instruction, tutoring, and recreation for children with dyslexia and other related language-based learning differences. Full-, half-, and extended-day programs. June 24-July 31.
Multiple locations, including McDonogh School and Harford Community College / 410-833-6763. If you can picture your little clown happily learning to juggle, walk a tightrope, spin plates, or ride a unicycle, Circus Camp Stars may be just the ticket. Aimed at kids ages 7 to 15, the camp is taught by full-time professional entertainers—many are Ringling Bros. trained—and includes a Friday performance for campers to show off their newly learned skills. Ten one-week sessions June 22-Aug. 24; usually 9 a.m.-4 p.m.
Columbia Academy, 7425 Maple Lawn Blvd. / 301-497-8610 / 301-327-2714. Trip promotes summer reading by having campers explore weekly themes for fun and recreation and go on a virtual great American road trip, learning about everything from sharks and dinosaurs to American presidents. Themes will vary for preschool campers, who learn about trains, farm life, and children's authors. June-August.
300 North Washington St., Campus Box 2457 / Gettysburg, PA / 717-337-6330. On a beautiful campus in a world-famous town, Gettysburg College offers several opportunities for high school students over the summer months. Its one-week programs give you not only a view into the Civil War battlefields but also hands-on experience for each academic camp. Subjects include psychology, creative writing, information technology 3D printing, and information technology coding for robotics and electronics. Live on campus, eat in the dining halls, and learn from professors and experts. Call to learn more about Gettysburg's summer programming and pricing or go on its website.
5407 Roland Ave. / 410-323-3800. Enrichment and skill-building programs for girls and boys grades K-12 designed and taught by Gilman faculty and field experts. Past classes have included an extensive art program, STEM courses, outdoor education, SAT prep classes, foreign language, and sports camps. Classes include Young Scientists, Summer at Hogwarts, Outdoor Experience, Nature Explorers, Art of Cooking, Summer Music Camp, and more. Sessions run June 8-July 17. Two-, three-, and six-week academic courses ($1,500). One-week enrichment camps ($200-$600), mostly half-day, typically 9 a.m.-2 or 3 p.m..
8510 High Ridge Rd., Ellicott City / 410-313-2787. Council programs are held at the Howard County Center for the Arts, which includes resident artists' studios, two professional galleries, a dance studio, the black box theater for performing arts, and the offices of the Howard County Arts Council and The Columbia Orchestra. Students may select from age-appropriate visual and performing arts camps including pop art, Shakespeare, recycled art, and much more. Programs are open to the public, regardless of residency, for grades K-7.
8000 York Rd., Towson / 1-888-709-8324. Students ages 7-17 code apps, design video games, mod with Minecraft, engineer robots, produce a YouTube series, and more. Kids meet new friends and gain a competitive edge for school and future STEM careers. Week-long from June 2-July 31, from $929, rates vary by program.
1 E. Mount Vernon Pl. / 667-208-6500. Peabody offers summer lessons and classes in weekly sessions June 19-Aug. 8, focusing on early childhood instruction in music, dance, instrumental theory, and voice, as well as intensive offerings in strings, piano, harp, woodwinds, brass, and guitar. Age 5-adult depending on program.
1300 W. Mount Royal Ave. / 11152 Falls Rd., Brooklandville / 410-225-2219. MICA's Summer Art Camp, devoted to the fine and visual arts, offers morning and afternoon courses, as well as options for before-care, lunch, and after-care for grades K-8. For middle school students, MICA's unique Portfolio Preparation courses help serious young artists ready their portfolios to be competitive among high-school art and design applicants and aspiring fine-arts majors. MICA conducts Summer Art Camp at both its Mount Royal campus in midtown Baltimore and at the St. Paul's School in Brooklandville. Five sessions at each location, June 8-July 27. Rates vary.
11232 Falls Rd., Brooklandville / 443-823-6323. St. Paul's School for Girls offers a range of coed and all-girls programs, including a kindergarten camp, a middle-school coed lacrosse, soccer, theater, dancing, and filmmaking, babysitting training, and driver's education. Ten percent multi-sibling discount.
Garrison Forest School, 300 Garrison Forest Rd., Owings Mills / 410-554-3433. Summer at Garrison Forest has more than 100 program options: From preschoolers learning violin to teens polishing their IT skills, there's something for everyone. Campers can play nearly every sport, including riding and polo, express themselves in an array of arts programs, make STEM discoveries, learn to cook, and more. Located near 695 on Garrison Forest's 110-acre campus, Summer at Garrison Forest runs from June 8 to Aug. 21. Before- and after-care, lunch, and combo camp packages available. Eleven weeks of programs for boys and girls age 3 and up. Rates vary by program.
600 N. Charles St. / 410-547-9000, ext. 373 / [email protected] Weekly sessions include gallery visits, studio art-making projects, and activities led by professional educators and practicing artists. Before and after-care. Museum members receive discount. Sessions for grades 1-5, July 20-Aug. 14. Grades 6-8 sessions TBA.
Nature and Traditional Camps
573 Friendship Way, Palmyra, VA / 434-589-8950. ACA-accredited Camp Friendship provides more than 35 activities to choose from in one- and two-week sessions, including junior and teen programs (ages 7-16), plus an equestrian program for girls ages 9-16, and sports-specialized programs (such as tennis and riding). June-August.
6310 Hillside Ct., #100, Columbia / 410-715-3165. The Columbia Association operates 17 camps that have something for every child, whether it is art, basketball, nature, skating, or swimming. The various day camps provide activities for boys and girls in grades pre-K-9. June 22-August 21. Prices vary.
3600 Black Valley Rd., Everett, PA / 615-383-0984. River Mountain, an adventure and outdoor camp, is located next to Buchanan State Forest in the heart of the Allegheny Mountains of southern Pennsylvania. The campus stretches across Black Valley at the base of Tussey Mountain, along the banks of Sweet Root Creek. Designed in partnership with Penn State, the programs help kids hit the reset button on their relationship with technology. Three-day and one-week retreats, as well as programs for school groups.
200 South Cross, P.O Box 524, Chestertown / 410-778-5954. From environmental programs and paddling adventures to academic curriculum or sailing on the schooner Sultana, the Sultana Education Foundation's Summer Programs, now in their 19th season, provide children and young adults with extraordinary opportunities to experience the Chesapeake Bay in ways only most can imagine. Led by the foundation's experienced professional staff, and featuring participant-instructor ratios as low as 2:1, all summer programs—for ages 5 to 18—provide supportive environments that foster an appreciation and love of the outdoors while encouraging campers to make friends, learn new skills, and develop confidence in their own abilities.
8020 Greenmead Dr., College Park / And other locations / 301-314-9070. Every county and Baltimore City has a 4-H camp offered at various locations. The camps are open to all youths, boys and girls, ages 5-18. Resident and day programs provide the traditional camp experience. June-August.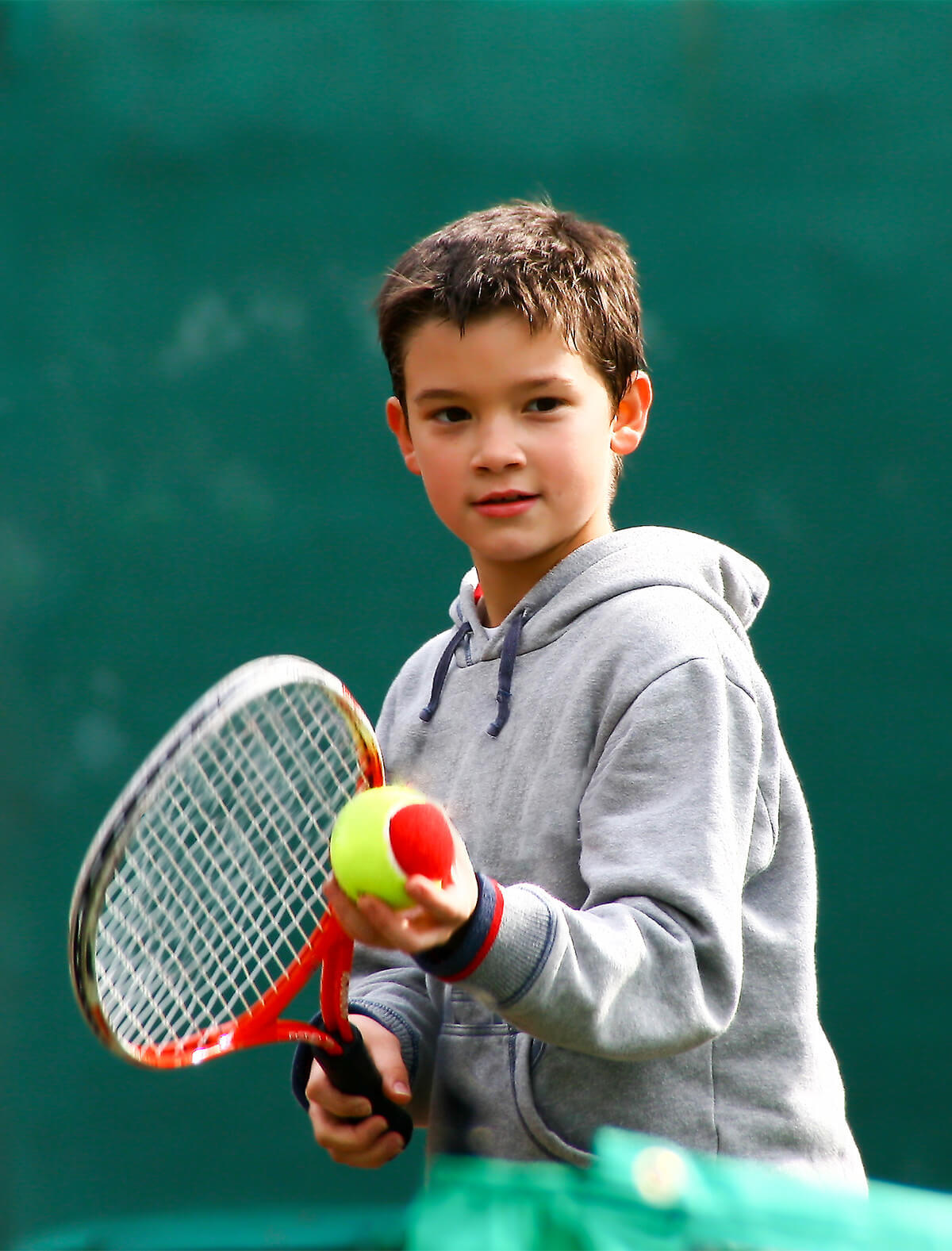 8600 McDonogh Rd., Owings Mills / 443-544-7100 / [email protected] For more than 80 years, McDonogh has been offering summer programs for ages 4 to 18, including traditional day camps, arts and academic experiences, and day and overnight sports clinics. The 80 camps are conducted on McDonogh's 800-acre campus, which includes stables and outdoor and indoor riding rings, two fishing ponds, three fully equipped playground areas, 20 tennis courts, and outdoor athletic fields, as well as a rock-climbing tower and ropes course. Indoor facilities include a 54,000-square-foot field house with seven basketball courts, an aquatic center that includes an Olympic-size swimming pool, two indoor batting ranges, a wellness center, and a wrestling room. A fine arts center boasts a 588-seat theater with modern stage, lighting and sound, black box, music room, and set design room, and there are multiple computer labs, art rooms, classrooms, and dormitory space to accommodate over 100 students. Call or go online for programs, dates, and rates.
Columbia Academy, 10350 Old Columbia Rd., Columbia / And other locations / 301-497-8610. Preschool camp is offered in four locations: Thunder Hill, Kendall Ridge, Kings Contrivance, and Maple Lawn. In this 13-week camp, children will read, learn, swim, and play. Elementary and middle-school campers come together at Columbia Academy for a summer of science experiments and activities including swimming, cooking, art, weekly field trips, games, and mental challenges with a STEM (science, technology, engineering, and mathematics) focus.
3380 Turkey Point Rd., North East / 410-287-5554. This camp offers sailing, waterskiing, a rope course, zip line, horseback riding, sports, art, crafts, and more on 211 acres on the Chesapeake Bay. One- and two-week sessions are available for boys and girls in grades 2-10. June-Aug.
5114 N. Charles St. / 410-649-3218. Friends School of Baltimore offers kids ages 4-13 a variety of programs and day camps in technology, music, art, drama, and sports.Extended-day hours are available. Call for precise dates; camp sessions planned for June 15-Aug. 3. Parents choose the length of sessions up to eight weeks. Fees vary. For parents interested in Friends for their children's schooling, the coed, independent, pre-K through 12 school is hosting a campus tour. Call for details or visit friendsbalt.org/admissions.
Religious
101 W. Mount Royal Ave. / 410-735-5011 / [email protected] Launched in 2013, The Associated's Center for Jewish Camping is the focal point of Jewish camp advocacy and activity in the Baltimore Jewish community. Through community outreach, education, and public awareness, the center aims to maximize the number of children attending Jewish camp, ensuring a vibrant Jewish future. If you're looking for a Jewish summer experience that's perfect for your child, consult The Associated's Aviva Schwartz for free, unbiased, and personalized guidance for families considering Jewish day or overnight camp.
400 Delight Meadows Rd., Reisterstown / 410-517-3451. Every summer, hundreds of boys and girls ages 2-15 enjoy a variety of activities at this day camp, including outdoor living skills, a rope course, drama, music, sports, boating, swim instruction, and arts and crafts. Transportation is available. One- to eight-week programs offered at various prices. June-Aug.
400 Camp Wright Ln., Stevensville / 410-643-4171. Operated by the Diocese of Easton of the Episcopal Church, this camp has day and residential programs that capitalize on its location on the Chesapeake Bay. While learning Christian ideals, campers in grades K-11 can sail, canoe, learn sports and nature studies, and even take wilderness-adventure excursions. June 15-Aug. 10. One-week sessions of day and resident camp. Coed.
Beth El Congregation, 8101 Park Heights Ave. / 410-484-0411. Beth El is now offering summer programs at two sites—Pikesville and Federal Hill. Preschool children at both sites will have a blast participating in age-appropriate games, sports, water play, rhythm and movement classes, and more. Camps for K-6th grade kids also available. June to Aug.
Medical/Special Needs

22242 Bay Shore Rd., Chestertown / 410-778-0566. Camp Fairlee is a traditional overnight summer camp on Maryland's upper Eastern Shore for children and adults with all types of disabilities, providing accessible recreation for campers and family respite. Sessions start June 28 and run through Aug. 23, and vary in length from 5 to 12 days (most are 6 days). Activities include canoeing, kayaking, rock wall, zip line, horseback riding, nature trails, swimming, arts/crafts, and more. There is a health center staffed with RN. In 2015, the entire campus was rebuilt with new cabins, activity center, and dining hall. Serving Maryland families for 66 years, it is accredited by The American Camp Association.
Find the Best in Baltimore