For Lt. Rick Landsman, the Baltimore Police Department is family in every sense of the word. His grandfather, father, brothers, uncles, cousins, and son-in-law have all dedicated their lives to serving our community.
And after 35 years of hard work, vigilance, and sacrifice, Rick will tell you he's loved every day of it.
He will also tell you he didn't do it alone.
So, when Rick retired, he made sure to recognize his partner of 41 years. The one standing by while he pulled 24–36-hour shifts. Taking care of the kids and keeping things together. His wife, Sharon.
"This is not just about me and my retirement," he told her. "It's your retirement, too. We did it together."
Rick wanted something special to show Sharon his appreciation. With the help of Kim at Smyth, he designed a sapphire pendant representing the Thin Blue Line, the fraternal order that connects police officers across the country through mutual friendship and respect.
Sharon continues to support her blue family through social media and annual get-togethers, while proudly wearing her Thin Blue Line.
Thank you Rick, Sharon, and all the police officers who put themselves on the line every day.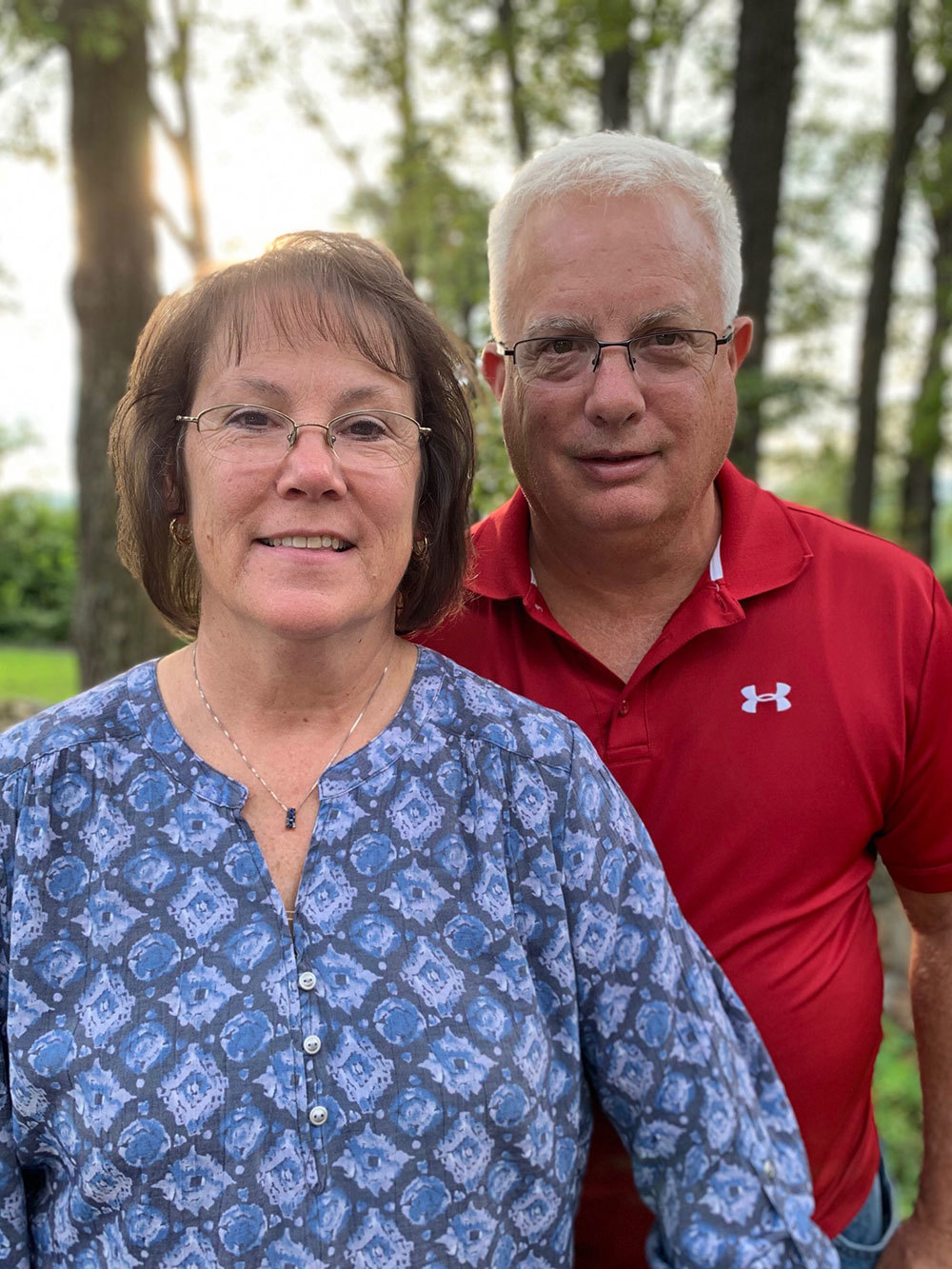 Rick and Sharon Landsman
---