Doctors George and Debbie Bittar picked out their wedding rings at Smyth 37 years ago and have been shopping with us ever since. It's a family tradition. Although they turn to Smyth for every special occasion, it's the holiday season they enjoy most, choosing gifts for friends, family, and coworkers.
For George and Debbie, Smyth has the holiday vibe that gets them in the spirit.
Every year, the Bittars sit down with their personal "Santa's helper," Lilly at Smyth. Together they review their Wish List. George and Debbie say Lilly has an uncanny knack for finding the perfect gifts. A highlight of Christmas morning is when family members spot the small box under the tree with their name on it, wrapped in festive paper and ribbons that could only come from Smyth. From the amethyst ring Debbie wears to honor her mother, to George's annual addition to his watch collection, the gifts they give and receive from Smyth are cherished.
We always look forward to seeing the Bittar family at this special time of year. It's a tradition for us, too.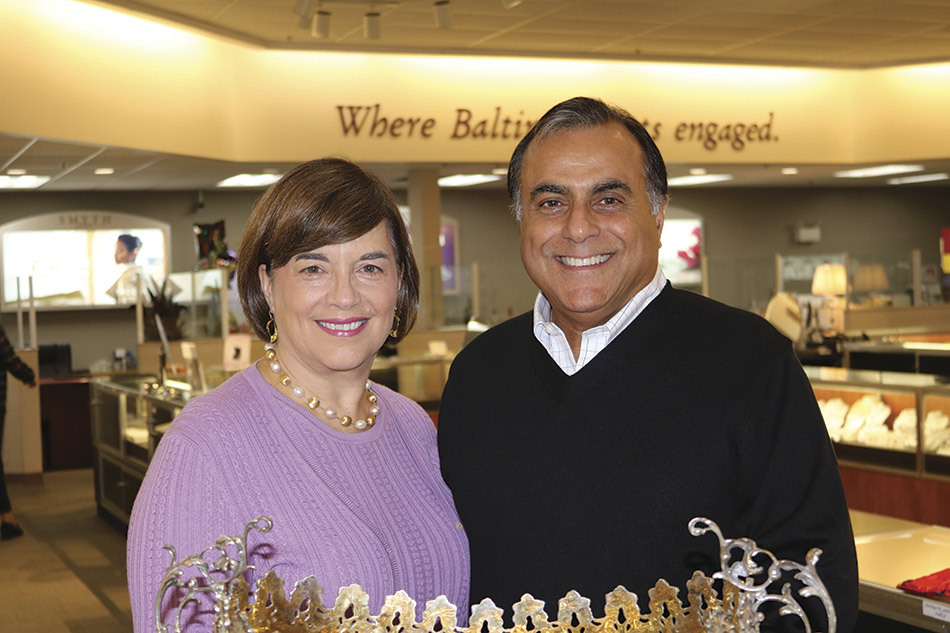 ---