Now that we're well into 2018, we are past the point of let's-change-everything resolutions and just now hitting that moment when we realize exactly how aspirational (sometimes unreasonable) we were when goal-setting for the new year. Let's be real: it's really hard, right about now, to stick to hitting those lofty goals. Coming off the bloat of holiday treats, it's easy to want to flip the table on the way we eat. Get a few weeks between us and the glut, and suddenly, taking a whole pie down in a single sitting doesn't seem so bad.
And so, this seemed like the perfect time to go to some friends for advice. We called in some experts on food, nutrition, and living frugally to give us some pointers on how we can keep the resolution momentum rolling (if things are going well) or bring it back to life (if we've had a teensy slip). Whether you're successfully rocking the Whole30 or struggling to avoid the candy aisle, there's something here for you.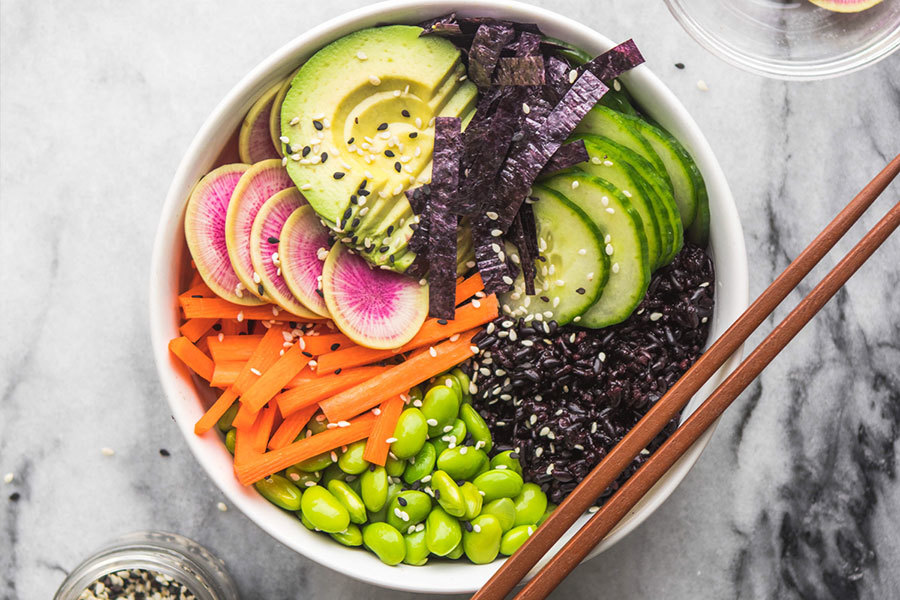 Caitlin Shoemaker, From My Bowl, @frommybowl
"My tried-and-true tip for everyone would be to break things down into smaller, attainable steps. Not only will you be able to make easy changes in your life to reach these goals, but you'll feel a lot better about yourself, because you will be reaching new milestones more frequently. Want to eat more plant-based foods? Start with one meal a day, or even one day a week. Drink more water? Make a checklist for each cup in your planner, and start by adding one extra glass a day. It all adds up over time, and before you know it, you'll be right where you wanted to be."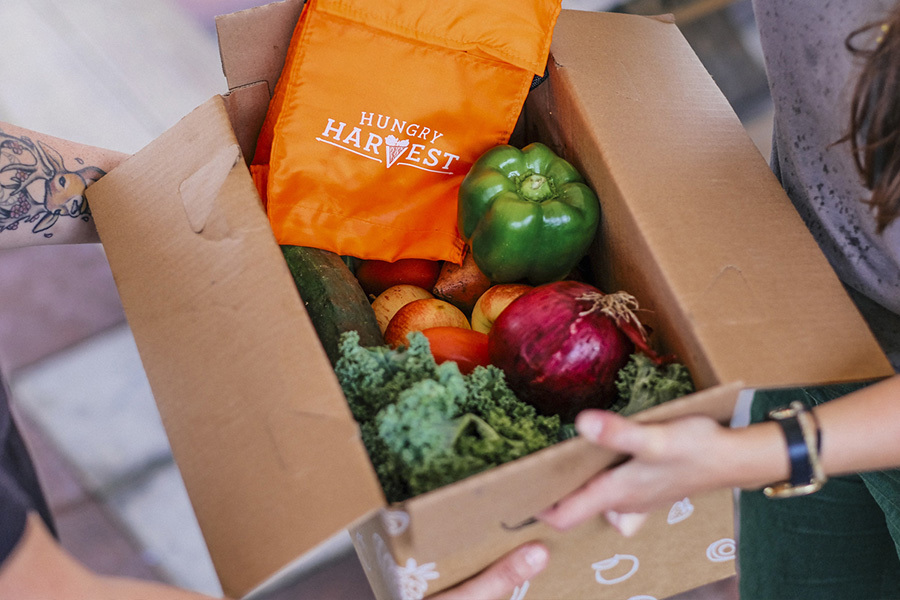 Evan Lutz, CEO & co-founder, Hungry Harvest, @hungryharvest
"Setting up simple, reliable routines makes consistently eating healthy a whole lot more attainable. Making a habit of having a full counter and fridge of healthy fruits and vegetables at the ready keeps temptation at bay. But it does more than that. Because none of us wants to see good food go to waste, always having fruits and vegetables around acts as a great accountability partner. As long as it's around and in our face, we're way more likely to find ways to put it to use, and avoid eating the junk we know we don't actually need."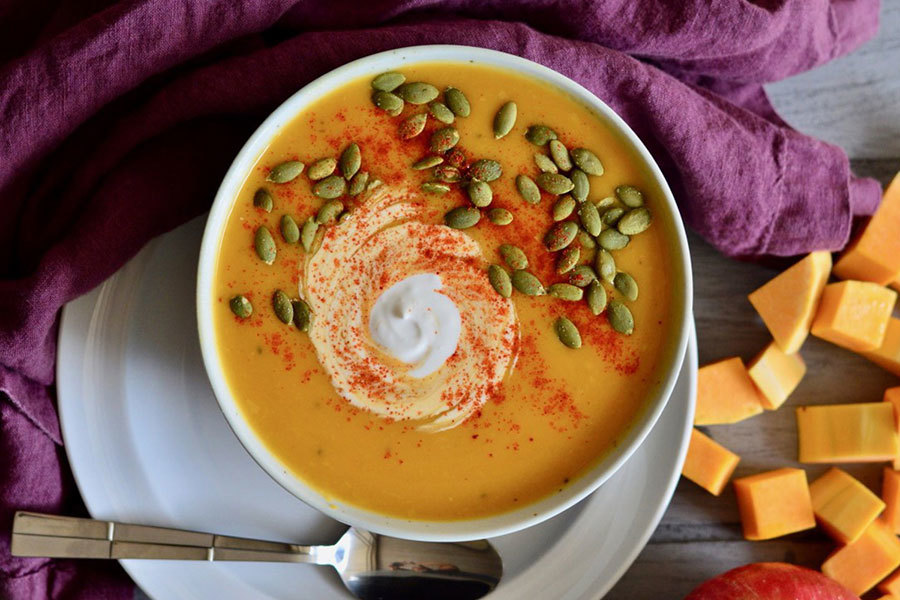 Dana Monsees, MS, Whole 30 certified coach, Maryland – founder of Real Food with Dana, @realfoodwithdana
"Make it convenient and make it delicious. Stock your fridge and pantry with nutrient-dense (colorful!) foods and spices for flavor. Then, find some amazing, simple recipes that make sticking to your nutrition goal easy and flavor-packed. Life is too short to eat boring, tasteless food, even if you're eating healthy. Give these recipes a try whether you're keeping your healthy-eating resolution rolling or kicking it back into gear:"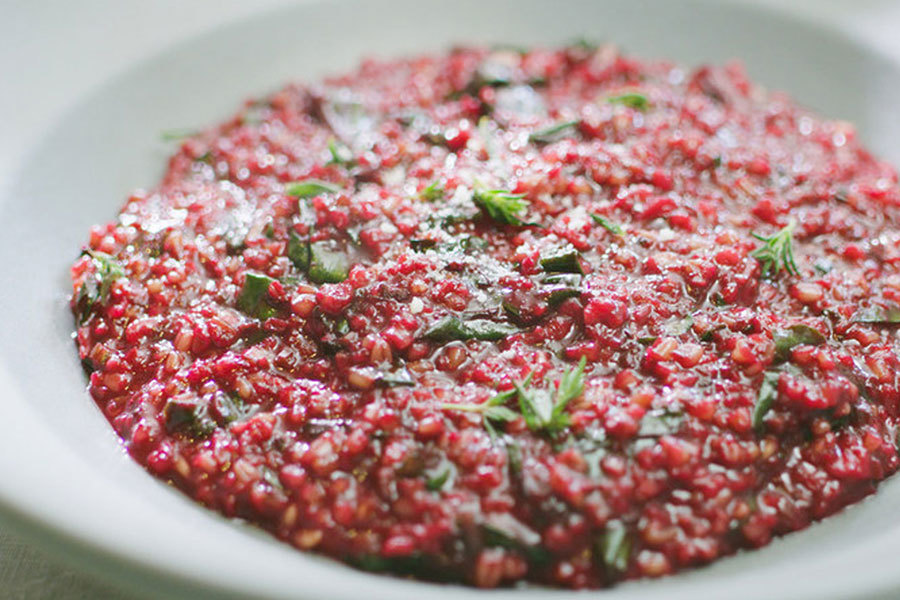 Lori Alexander, MSc, MBA, manager nutrition sciences, Quaker US, @quaker

"One great way to stay on track is to make sure the nutritious foods you choose are customizable and also excite your palate. Oats are an excellent choice because they are heart-healthy, have fiber to support digestive health, and provide energy. They are also very versatile, so whether they are prepared savory or sweet, hot or cold, for breakfast, lunch or dinner—the possibilities are endless." For recipes and inspiration, visit Quaker's More Taste, Less Waste Pinterest Cookbook.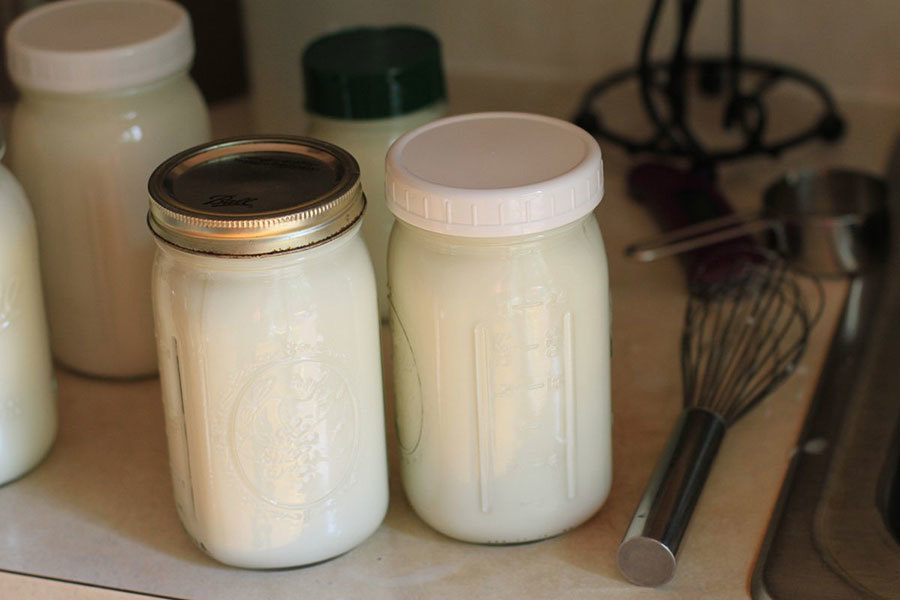 Kristen Cross, The Frugal Girl, @thefrugalgirl
"When you slip up or fall off the wagon with your resolutions, remember that every day is a fresh start. A bad day is only that: one bad day. It's not the end of the world, and what matters is what you do the next day. It's also helpful to think about what consistency means in the space of a year instead of the space of a day. I would never go to the trouble of making my own yogurt if I focused on saving .50 or $1.00 today. But when I look at it over the course of the year, it all adds up. So, let the bad day go, and focus on the big picture. Each new day is like another at-bat—a chance to try again."