With little end in sight for the current pandemic and as social distancing remains the norm, receiving medical care from the safety and convenience of your own home is now the preferred option among many patients. We sat down with Dr. Steven Ludwig and Dr. Frank Henn, orthopaedic surgeons at University of Maryland, to learn how they are helping patients through virtual visits during these strange times.
You now offer telemedicine for orthopaedic needs. What concerns are being addressed virtually?
Dr. Ludwig: My colleagues and I are committed to the well-being of our community and understand the stress and worry many patients feel during this time. For this reason, we are addressing a wide variety of musculoskeletal disorders and concerns through virtual visits such as fracture care, arthritis, wound care, chronic pain, and post-op healing.
What technology does a patient need to have to meet with a physician through telemedicine?
Dr. Ludwig: Patients are required to have an email address and device with both audio and visual capabilities, like a computer, smart pad, or smart phone.
Dr. Henn: We often conduct our virtual visits through a medical platform called Doximity. The doctor sends a text message to your phone, you click on the link, and it takes you to the meeting on your smartphone.
How safe is it? Is there a chance of other people listening in?
Dr. Ludwig: Telemedicine visits are performed in a quiet, private setting, and the platforms used by our team are secure and HIPAA compliant. The expectation with respect to the privacy of the virtual visit should be the same as a face-to-face office appointment.
How do you evaluate patients and diagnose conditions through telehealth?
Dr. Henn: The most important part of any medical evaluation is careful questioning and listening. The video component is very helpful to see the affected area and to help with any necessary physical examination or manipulation. The physician may guide you to move in a certain way or push in a certain area to help with the diagnosis and potential treatment. We are also able to review imaging and test results which we also show on the video.
Dr. Ludwig: Additionally, we recommend having a family member or close friend with the patient during the telemedicine visit to assist with different aspects of the physical examination.
What are the benefits of virtual visits?
Dr. Henn: The biggest benefits of telemedicine include not having to travel into the office, the comfortability and safety of staying at home, and the ability to maintain social distancing during this pandemic.
How will telehealth change the way you interact with patients in the future?
Dr. Ludwig: It will help increase patient access to care, improve patient engagement with their clinicians, as well as preventing unnecessary office and emergency room visits. Telemedicine can also reduce the financial impact to the physician and the patient.
---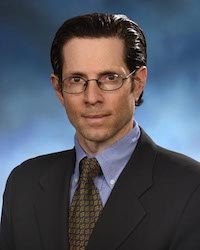 Dr. Steven Ludwig, MD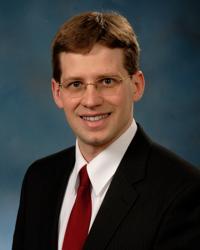 Dr. R. Frank Henn, MD