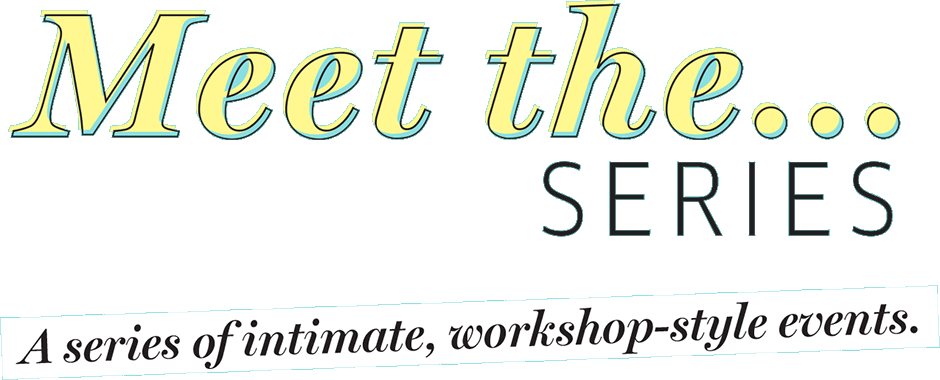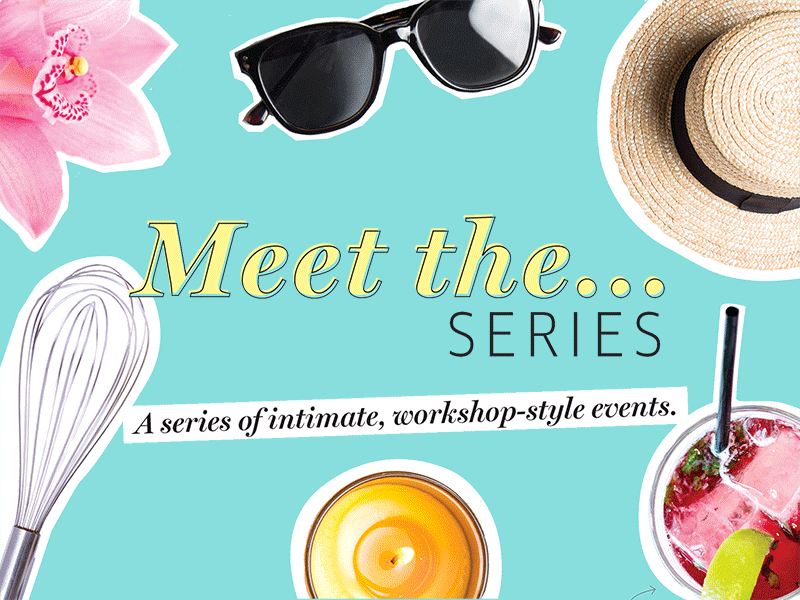 The Series
Have you ever dreamed of being a chef, florist, or fashion blogger?
Spark your creativity and join us for one (or all!) of our workshop-style events hosted by some of our favorite local experts. This exciting series will bring our cover stories and features to life providing you with unique, interactive, and insider experiences.
For sponsorship opportunities, email [email protected].

Beauty & Wellness Experts
Thursday, January 10
6-8 p.m.
Habitat at SEYA Wellness
3301 Eastern Ave.
A panel discussion with our January issue cover models will address how society, culture, social media, and technology influence our beauty standards. Plus, learn beauty tips, get wellness advice, and chat with experts from both specialties.
Panelists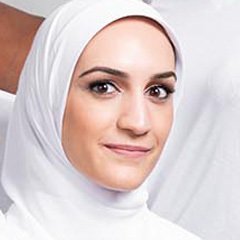 Lauleh Aslani, Executive Health Coordinator at Sibley Memorial Hospital/Blogger

Dayna Bolden, Entrepreneur/Blogger

Julia Marciari-Alexander, Director, The Walters Art Museum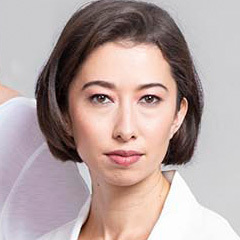 Vanessa Ulrich, Senior Director, PR @ Sage Growth Partners/Blogger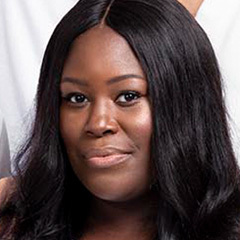 Alexis Wilkins, Event Planner/Blogger
Photography by Mike Morgan Photography.
Partners
I Support the Girls believes a woman shouldn't have to choose between feeding herself and her personal health. In the last three years, I Support the Girls has helped over 180,000 homeless girls and women by collecting 350,000 bras and 1,800,000 menstrual hygiene products.
Help Baltimore support this great cause by donating new or gently used bras or hygiene products. No donation is too small! Collections from our event will help provide necessary comfort to local women in Maryland currently experiencing homelessness.

Chefs
Cook alongside chefs from some of Baltimore's best restaurants, learn new culinary techniques, and enjoy a gourmet meal. This intimate workshop will fulfill your epicurean dreams and satisfy the well-trained palate.
Date, time, location, and additional details coming soon.

Home & Garden Expert
Experience a day in the life of one of our favorite home and garden experts and join us for an intimate workshop-style event. Whether you're interested in floral arrangements, interior design, or urban farming, there will be something to enjoy.
Date, time, location, and additional details coming soon.

Fashion Blogger
Join style editor, Lauren Bell, and local fashion bloggers as they download us on the best styling tips and trends in fall fashion. Sip, shop, and enjoy a night with your Instagram idols.
Date, time, location, and additional details coming soon.

Mixologist & Holiday Hosts
Experience the fine art of festive cocktails and work alongside Baltimore's best mixologists and hosts. Learn how to impress family, friends, and loved ones this holiday season with hand-crafted cocktails and a perfectly placed table.
Date, time, location, and additional details coming soon.