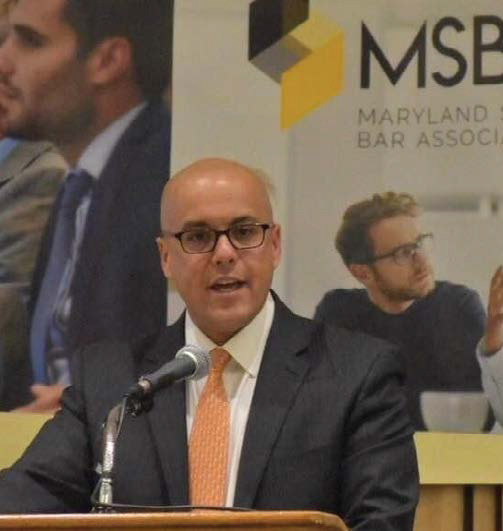 The Maryland State Bar Association (MSBA) has advocated and supported the noble legal profession for the state of Maryland since its founding in 1897. Our members encompass the entire legal community—lawyers, judges, paralegals, law firm administrators, law students, pro-bono organizations, legal nonprofits, and more—at every career stage and within every legal specialty.
Our founding mission was to connect and empower MSBA members to better serve the public good and to create meaningful change. Ensuring that MSBA attorneys and legal professionals are the most connected and best in the country remains the goal today.
Whether it's our continuing education programs and publications or MSBA community outreach and advocacy initiatives, we honor the passion and purpose of Maryland's legal community by providing the tools, training, and network they need to excel.
This MSBA mission has never been more vital. The pandemic and need for credible institutions to provide accurate information underscore just how essential a competent and caring legal community is. MSBA's recent success in advocating for and securing $40 million to assist those facing the looming eviction crisis due to the pandemic is an important example of our relevance and resonant leadership in Maryland and beyond.
With our sister organization, the Maryland Access to Justice Commission, we work hard to ensure that all Marylanders have access to, and an understanding of, the legal system. As our membership has become much more diverse over the decades, so too has our ability to better address the issues facing the legal system in the 21st century.
I invite you to celebrate the storied history of the MSBA—Maryland's largest bar association—as we reflect on what has been accomplished and what can be as we look to our next 125 years.