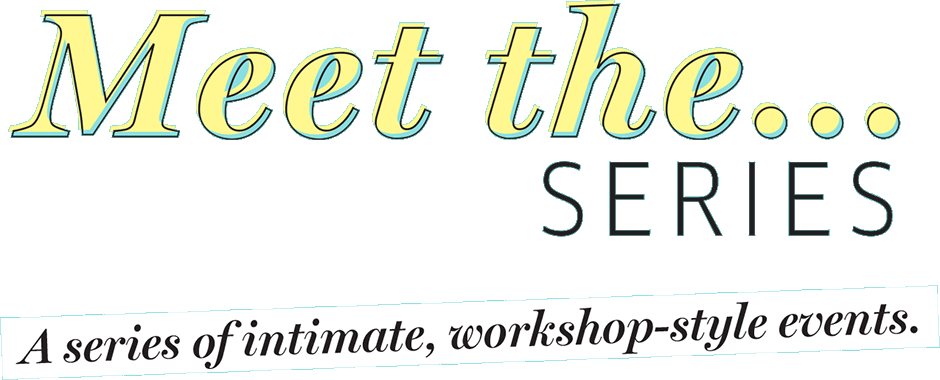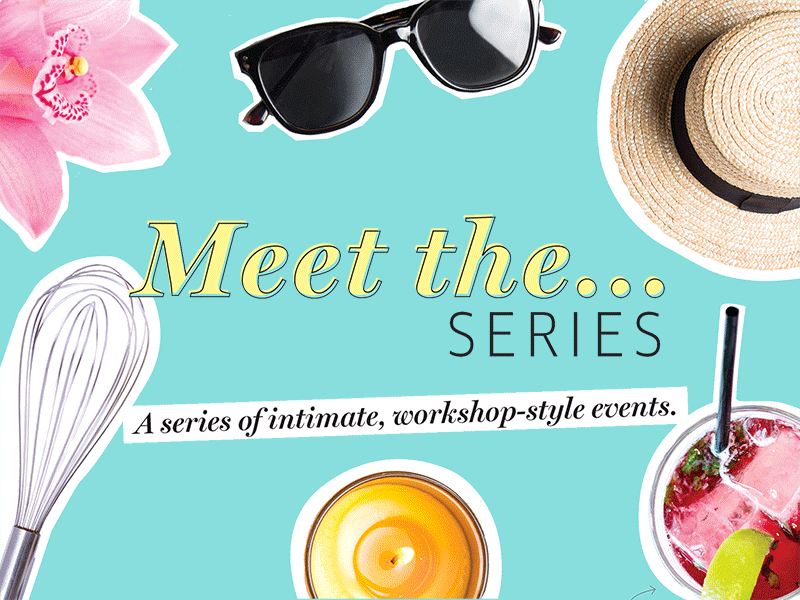 The Series
Have you ever dreamed of being a chef, florist, fashion blogger, or mixologist?
Spark your creativity and join us for one (or all!) of our workshop-style events hosted by some of our favorite local experts. This exciting series will bring our cover stories and features to life providing you with unique, interactive, and insider experiences.
For sponsorship opportunities, email [email protected].

Beauty & Wellness Experts
Thursday, January 10
6-8 p.m.
Habitat at SEYA Wellness
3301 Eastern Ave.
A panel discussion with our January issue cover models will address how society, culture, social media, and technology influence our beauty standards. Plus, learn beauty tips, get wellness advice, and chat with experts from both specialties.
Braid bar by Ash + Oak Salon and Spa
Brow consults from The Loft – Brow | Lash | Skin
Seya Wellness rejuvenating bath salts
Bites from Copper Kitchen
Refreshing drinks by Truly
Gift bags
And more!
Panelists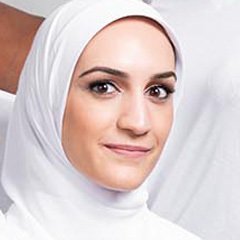 Lauleh Aslani, Executive Health Coordinator at Sibley Memorial Hospital/Blogger

Dayna Bolden, Entrepreneur/Blogger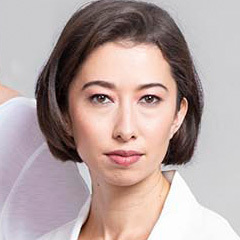 Vanessa Ulrich, Senior Director, PR @ Sage Growth Partners/Blogger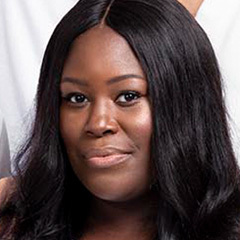 Alexis Wilkins, Event Planner/Blogger
Photography by Mike Morgan Photography.
Partners
I Support the Girls believes a woman shouldn't have to choose between feeding herself and her personal health. In the last three years, I Support the Girls has helped over 180,000 homeless girls and women by collecting 350,000 bras and 1,800,000 menstrual hygiene products.
Help Baltimore support this great cause by donating new or gently used bras or hygiene products. No donation is too small! Collections from our event will help provide necessary comfort to local women in Maryland currently experiencing homelessness.

Best Restaurant Chefs
Tuesday, March 12
6-8:30 p.m.
Schola
916 N Charles Street

Cook alongside chefs from some of Baltimore's best restaurants, learn new culinary techniques, and enjoy a gourmet meal. This intimate workshop will fulfill your epicurean dreams and satisfy the well-trained palate.
Your ticket includes:
The chance to meet Chad Gauss of The Food Market & La Food Marketa, Chris Amendola of Foraged and Mark Levy of Magdalena.
Cooking class in which you make (and EAT) your own dinner and learn new cooking skills.
Signature welcome cocktail & craft cider
Partners
With an extensive network of community and organizational partners, the Maryland Food Bank supplies food to hundreds of food pantries, soup kitchens, shelters, and faith-based organizations. They provide direct food assistance and educate the public on the importance of good nutrition, all to improve the lives of fellow Marylanders.
You can help by bringing non-perishable goods to this event. No donation is too small!

Home & Floral Experts
Monday, April 1
6-8 p.m.
Floors Etc.
9603 Deereco Road, Suite 200

Join us for an intimate, workshop-style event featuring, tips from home design specialists, fresh bloom arranging led by local floral designer, floral-infused and inspired cocktails, and delicious bites.

Fashion Icons
Monday, September 23
6-8 p.m.
Heron Room
3000 Falls Rd
Join the fashion icons and our associate style editor as they download us on the best styling tips and trends hitting the runway this fall. Discover the top trend of the season with the QG, A Style Studio, Mint + Major, and Poppy + Stella and be fall fashion ready. Enjoy light bites from Copper Kitchen, sip on hand-crafted cocktails from Belvedere Vodka, and listen to tunes by Neil Paul.
Meet our fashion icons:
Tia Nicole Newton
@tianicolenewton

Holly Murphy
@hollybmurphy

Oneil Garder
@thecreativegentleman



Mixologists
Saturday, December 7
3:00 - 5:00 P.M.
La Cuchara
3600 Clipper Mill Rd.

Join us for a hands-on workshop taught by some of Baltimore's best mixologists. They'll share tips and tricks to impressing your family and friends as you host your holiday gatherings. Sip on hand-crafted cocktails and taste offerings from La Cuchara's ever-changing menu.