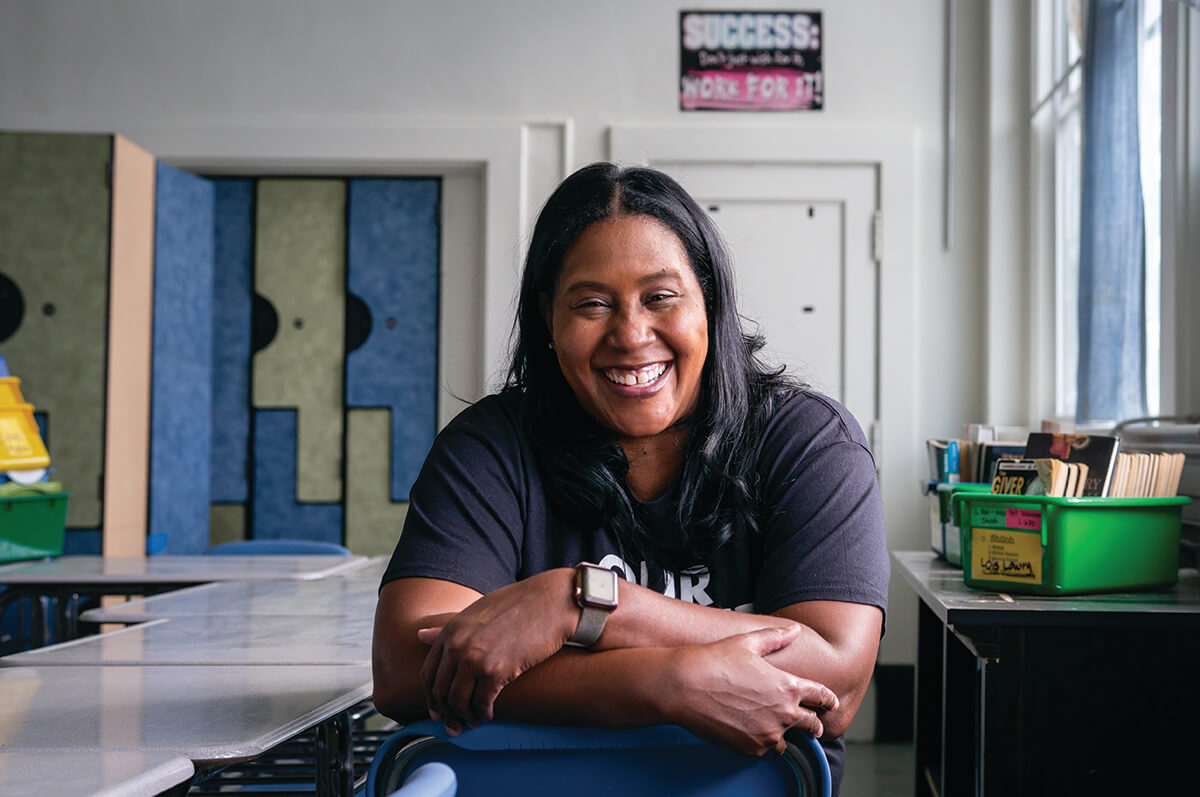 Meet the Heart of the Schools honorees.
2020 Honorees
Tiffany Halsey
Belair-Edison School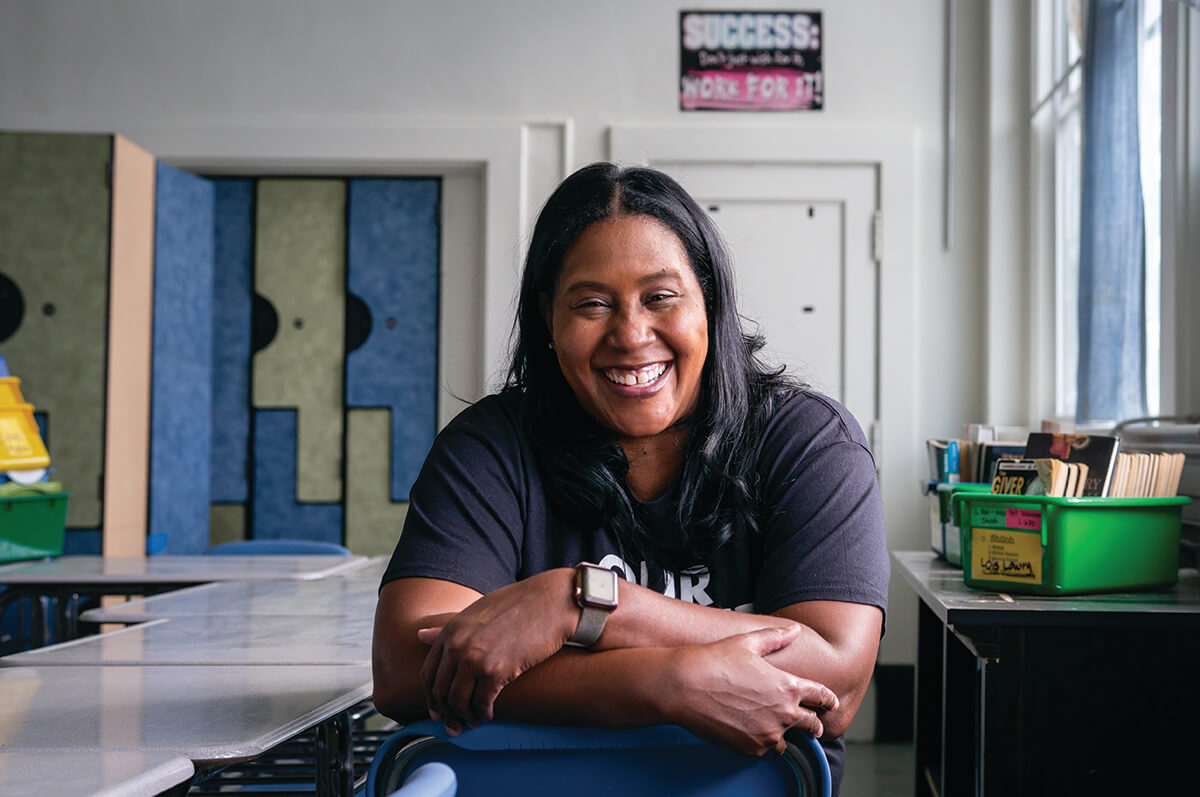 At Belair-Edison School, a typical day of in-person learning begins at 7:45 a.m. Inside, teachers are preparing for instruction, and, on the school's back parking lot, Tiffany Halsey and her leadership team are waiting to give students a warm welcome. The principal greets her 373 students by name, and when the school's doors open at 8:10, they line up to shower her with handshakes, hugs, and fist-bumps. "I want them to feel loved, says Halsey. "I want them to feel like they're wanted here." The same is true for her relationships with her staff. According to one of the school's teachers: "Ms. Halsey leads not from the top, but from your side. She is by your side encouraging young people to be their best selves; she is by your side working with families; she is by your side doing the most important task: teaching." Principal Halsey's commitment to connecting with students and staff is felt throughout the school.
Brandon Pinkney
Walter P. Carter Elementary School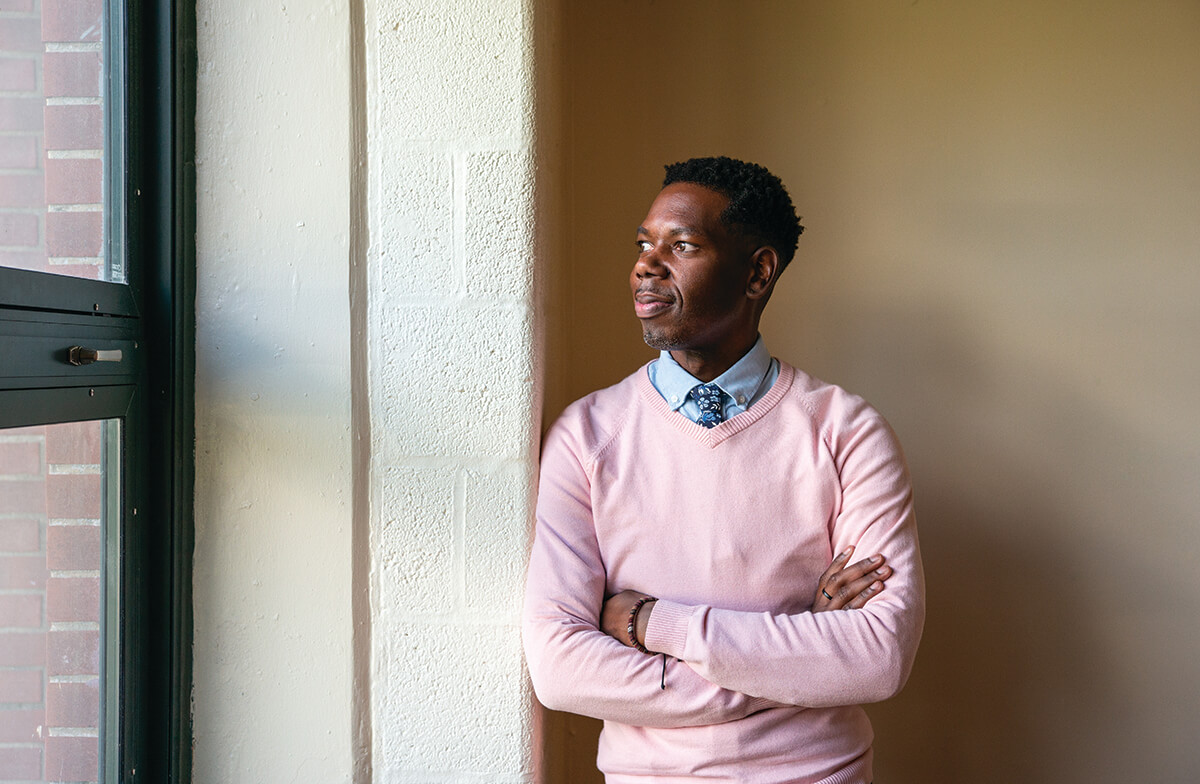 In 2018, a tradition was born when the new principal of Walter P. Carter Elementary School took to the intercom to deliver a special message. "Now, it's not a big shocker when I say, 'If no one told you that they love you today, I love you and I always will,' announced Brandon Pinkney. But initially, students were puzzled. "There were kids who were just in need of love," he says. "They needed that presence of an adult who cared for them, so I said, 'I'm going to show them, but I'm also going to tell them every single day.'" Since Covid-19, remote learning hasn't stopped the principal from visiting each Zoom class to tell students that he loves them—only now, they say it back. "It's so fun to hear when I come in. The kids, right away, are like 'Mr. Pinkney is here!'" In the meantime, he still shows up in person every day to run the school building and make sure that students have the tools that they need for successful learning at home. "I'm still here," he says—and he still loves them.
Ashley L. Moore
Empowerment Academy

As a child, Ashley Moore wasn't interested in playing dress-up, but on "Fun Fridays," it's not unusual to see the principal of the Empowerment Academy decked out in the style of students' favorite book characters. One day, a group of students reading Matilda, were surprised to see the principal walk into their classroom dressed as Miss. Trunchbull, headmistress of the fictional Crunchem Hall Primary School. But as the leader of the Empowerment Academy, Moore takes after another main character from Dahl's 1988 novel. Much like Miss. Honey, Matilda Wormwood's bubbly and beloved teacher, she can always be found encouraging students at the art-integration school to use their imaginations and embrace their inner potential. "I try to demonstrate that it's ok to have fun, it's ok to be different and it's ok to step outside yourself in order to become a different character," says the Pittsburgh native and mom to twin boys.
Dr. Katrina Foster
Hampden Elementary and middle School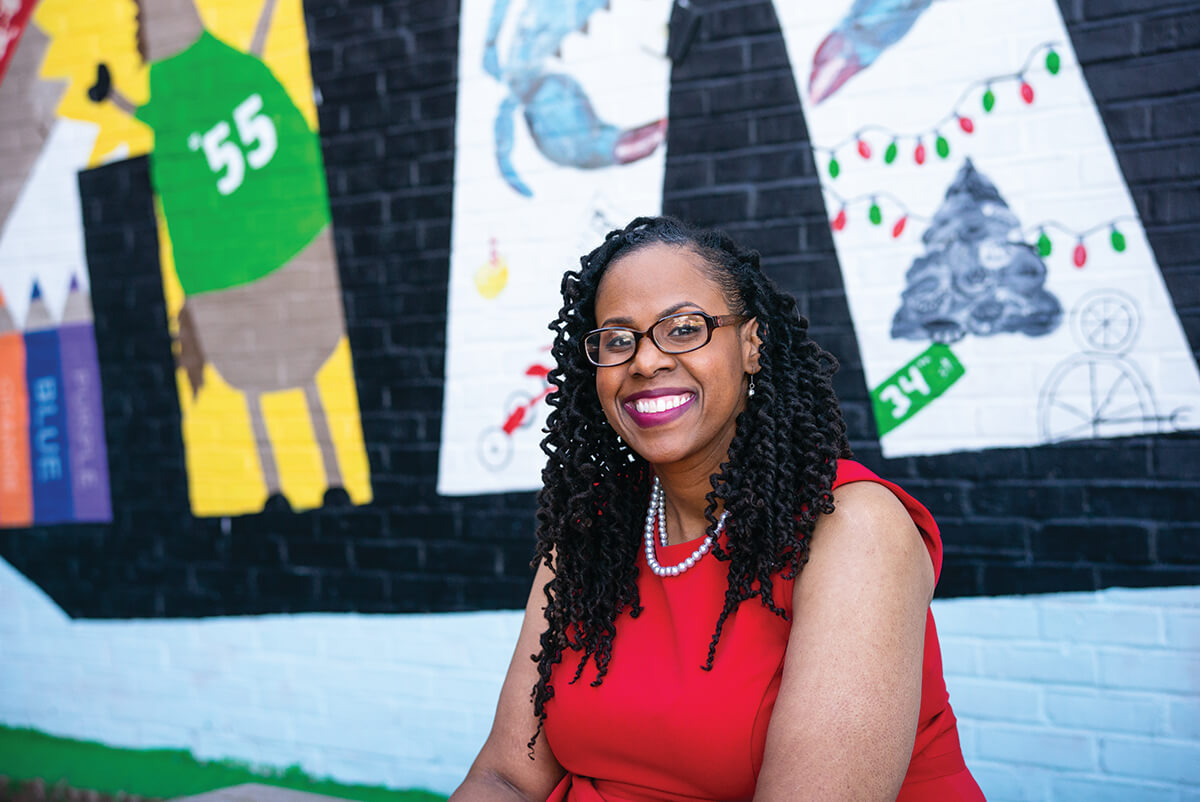 As Katrina Foster knows well, the job of a principal can be very isolating. "We don't necessarily know the fruit that we produce from the seeds that we plant, but we just keep planting seeds," says the principal of Hampden Elementary and Middle School. Foster hopes that by the time they leave her care, students will have the tools they need to navigate adolescence. "Our job is to teach kids concrete skills," she says, and, at Hampden, kids aren't just learning from teachers. Prior to Covid-19, students had the opportunity to read to service dogs. Made possible through the Harry and Jeanette Weinberg Foundation, the school's partnership with the Maryland SPCA, located less than a mile away from the building, allowed students to sharpen their reading skills while instilling the value of forming healthy bonds with animals. "We're really about building relationships," Foster says, and for students at Hampden Elementary and Middle School, that extends beyond the school. According to one school partner, "Dr. Foster has created an environment where students are encouraged not only to learn and better themselves through education, but also to make their community the best it can be."
Monique Debi
Fort Worthington Elementary and Middle School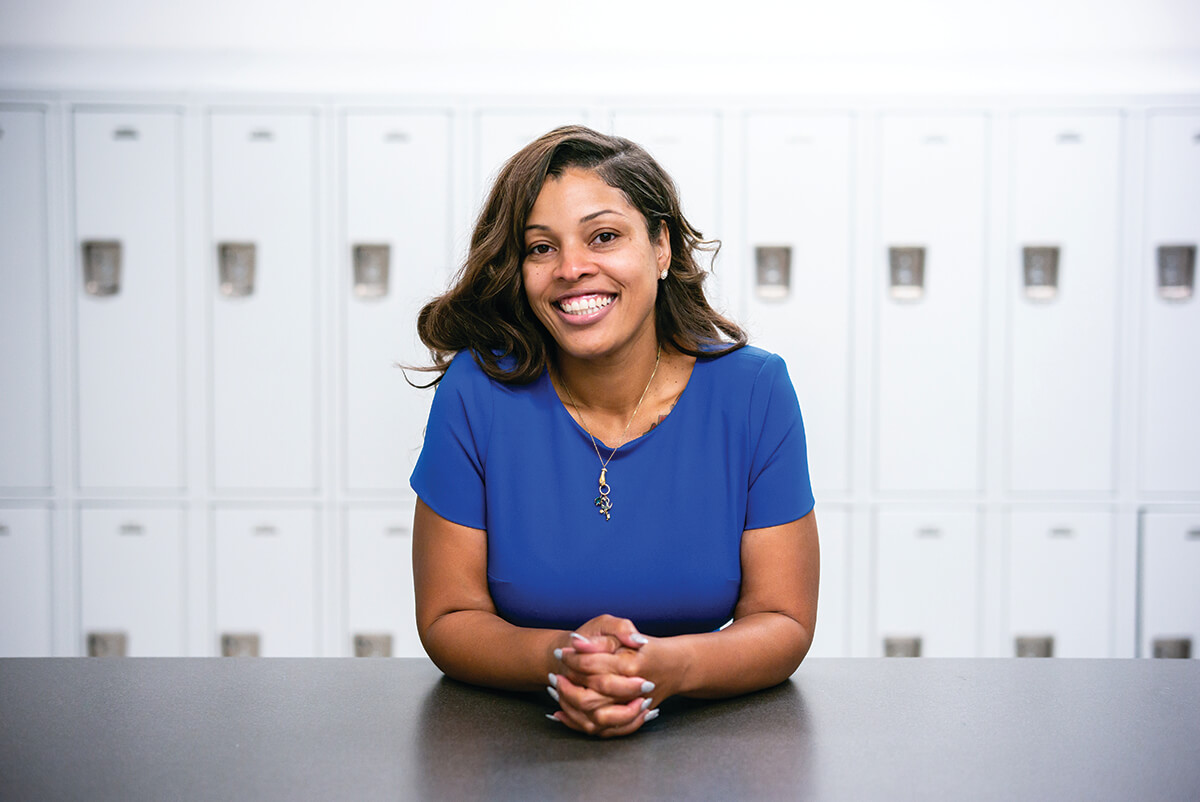 Monique Debi describes herself as a "with-the-people person." "I believe you lead from behind, but you also lead in partnership," says the Fort worthington Elementary and Middle School principal, who made it her mission when joining the restorative practices school in 2017 to establish a culture of family. "It's really important that our community sees that we're not folks who just come in here to work and get in our cars at 3:30," Debi says. "They need to know that we're woven into the fabric of this neighborhood, and the only way to do that is by actually being out and amongst the people." So when she's not at the Berea area school, affectionately referred to by neighborhood families as "The Fort," the principal visits the nearby senior home and attends her students' soccer games. "Sometimes I crash their parties when they're not supposed to be having them," Debi says. "I'm always out and amongst our families and our children. That's really important."