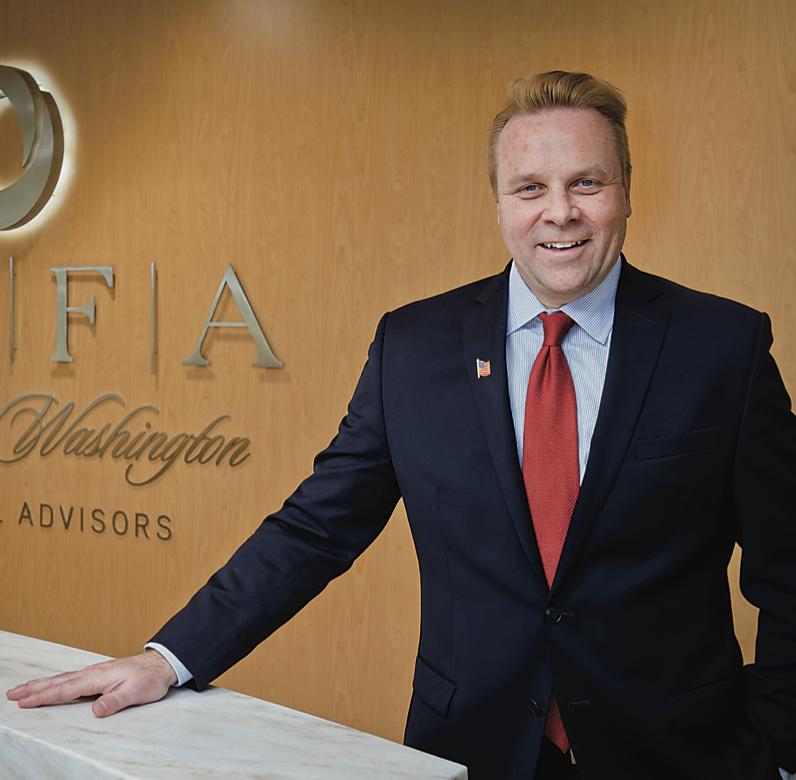 Baltimore-Washington Financial Advisors
5950 Symphony Woods Road | Suite 600 | Columbia, MD 21044
ROBERT CARPENTER
President and CEO

Founded in 1986, Baltimore-Washington Financial Advisors is among the area's largest and oldest independent, fee-only advisory firms, and is led by Rob Carpenter, who has held management positions
at some of the country's largest wealth-management firms. He brings expertise in financial and estate planning, trust services, tax services, and mergers and acquisitions.
"At BWFA, we value long-term relationships," says Carpenter,
who also has served on many nonprofit boards in the region. "On average, we meet with each of our clients five times a year, and,
in many cases, we're working within three generations of the same family. We also encourage clients to engage with our wide range of webinars and seminar topics, including Social Security, Medicare, and special-needs planning."
The firm's accolades include the Financial Times Top 300 Award for seven years in a row, Howard Magazine's "Best of Howard" Award for six years in a row, and the Forbes Leading Financial Advisor list.