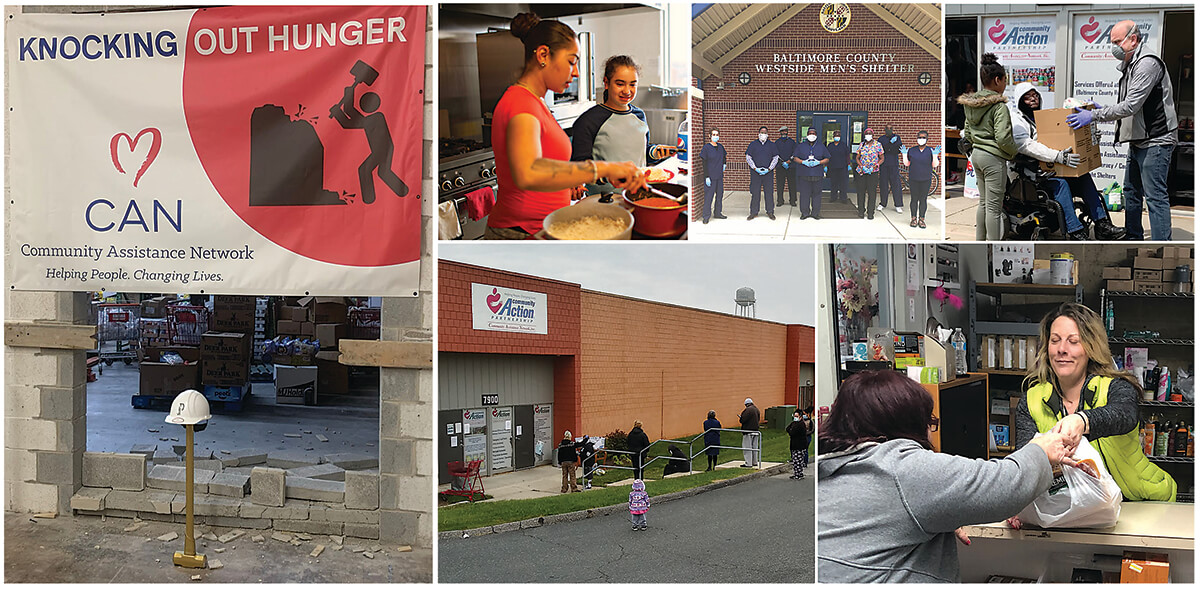 Community Assistance Network, Inc. (CAN)
7900 E. Baltimore St., Baltimore, MD 21224

As Baltimore County's designated antipoverty agency, established in 1965, Community Assistance Network, Inc. (CAN) serves as a lifeline for low-income residents in need.
CAN's mission is to work in partnership with the community to develop, operate, and support programs that reduce vulnerability and promote personal growth, stability, and self-sufficiency among low-income residents.
CAN has remained open as an essential service provider throughout the COVID-19 pandemic. Our staff has steadfastly met the rising needs by expanding our efforts to provide programs and services under three critical areas of focus: housing, food, and economic security.
Operating two of Baltimore County's largest homeless shelters, as well as transitional and permanent housing programs, we are proud that our housing counselors successfully assist more than 75 percent of our shelter guests in finding independent housing solutions.
CAN's Food Pantry is the largest provider of food in Baltimore County when compared to nearly 200 other county partners of the Maryland Food Bank. CAN is expanding and modernizing our offices and creating room for a Client Choice Food Pantry. This new food pantry model will provide a more dignified experience in a grocery store-like setting.
We also run an after-school and summer program for students from low-income families and partner with the Baltimore County Department of Aging to deliver food to homebound seniors.
CAN relies on financial support from individual donors, corporate partners, and organizations to continue our mission. With events like our Together We CAN Golf Tournament and our Helping Hands and Giving Hearts initiative, it's easy for local businesses, churches, and civic organizations to give of their time, talent, and treasure as a part of the CAN family.
There are many ways to get involved to support CAN's mission and our immediate need to complete our current expansion and renovation project. Log onto to our website at www.canconnects.org to find out how you can partner with us and to find out how 50% of your capital contribution can be applied to your owed Maryland State Taxes.