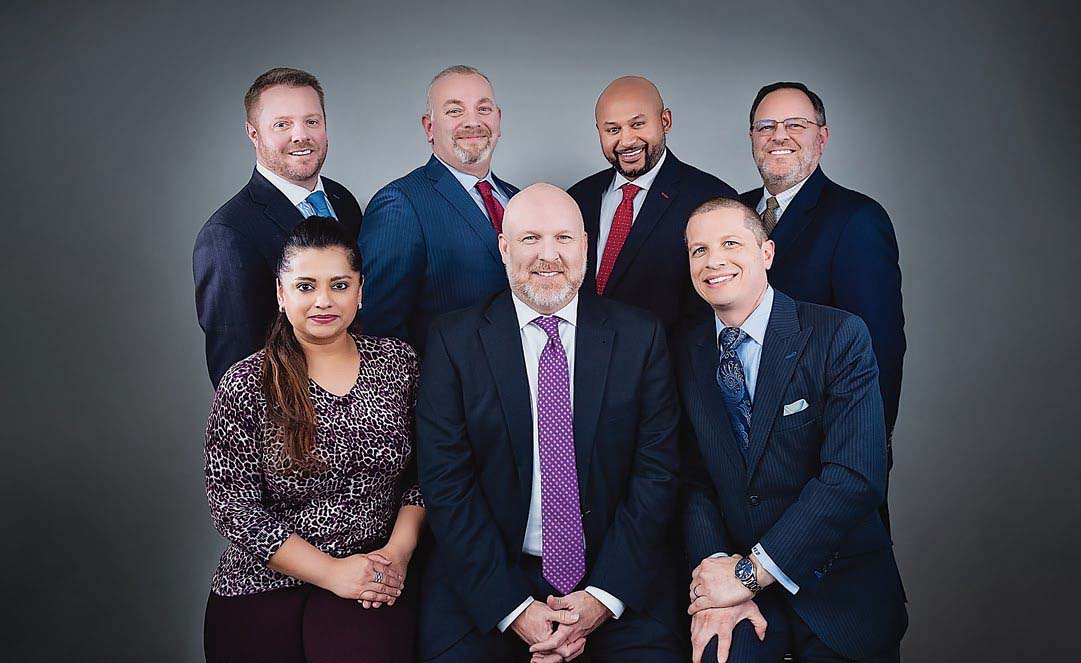 Elite Income Advisors Inc.
6011 University Boulevard | Suite 350 | Ellicott City, MD 21043
MICHAEL HARTZELL
Investment Advisor Representative
OZER CULHAGIL
Chief Excellence Officer and Co-Founder
PRASHANT SABAPATHI
Investment Advisor Representative and Co-Founder
WILLIAM FORTIN
Strategic Partnerships
KANIZ MERCHANT
Director of Client Relations
NICHOLAS INNERBICHLER
Vice President/Investment Advisor Representative
LARSSON DAVIS
Chief Operating Officer
Elite Income Advisors Inc. is a state-registered investment advisor firm comprised of skilled portfolio managers. The firm provides professional wealth management and retirement
planning services for clients from Baltimore to Washington, D.C.
The firm's guiding principle is "We're all about income," and its planning philosophy follows that mission for each client. "Our team prides itself on designing customized financial plans for our clients," says investment advisor representative and co-founder Prashant Sabapathi. "We understand that everyone has unique circumstances, and our team does a fantastic job of creating unique plans that are risk-managed to meet their individualized goals."
As a fee-based fiduciary, Elite Income Advisors aims to exceed client expectations. Always acting on behalf of the investor, the firm can genuinely do what is in the best interest of the client and avoid product-based recommendations.
Elite Income Advisors is proud to support many charities and causes, including Chesapeake Charities, The Associated, American Breast Cancer Foundation, The Fisher Center for Alzheimer's Research Foundation, and The Travis Mills Foundation. Team members are actively involved in each charity, donating volunteer hours in addition to dollars. As a token of appreciation to all new clients, each is asked to identify one of the above charities so Elite Income Advisors can donate on their behalf.
For those who are just beginning to invest, or perhaps building a portfolio, or already planning for retirement, Elite Income Advisors can tailor a plan that suits your financial goals, while staying focused on building income.
To learn more, visit eliteincomeadvisors.com.