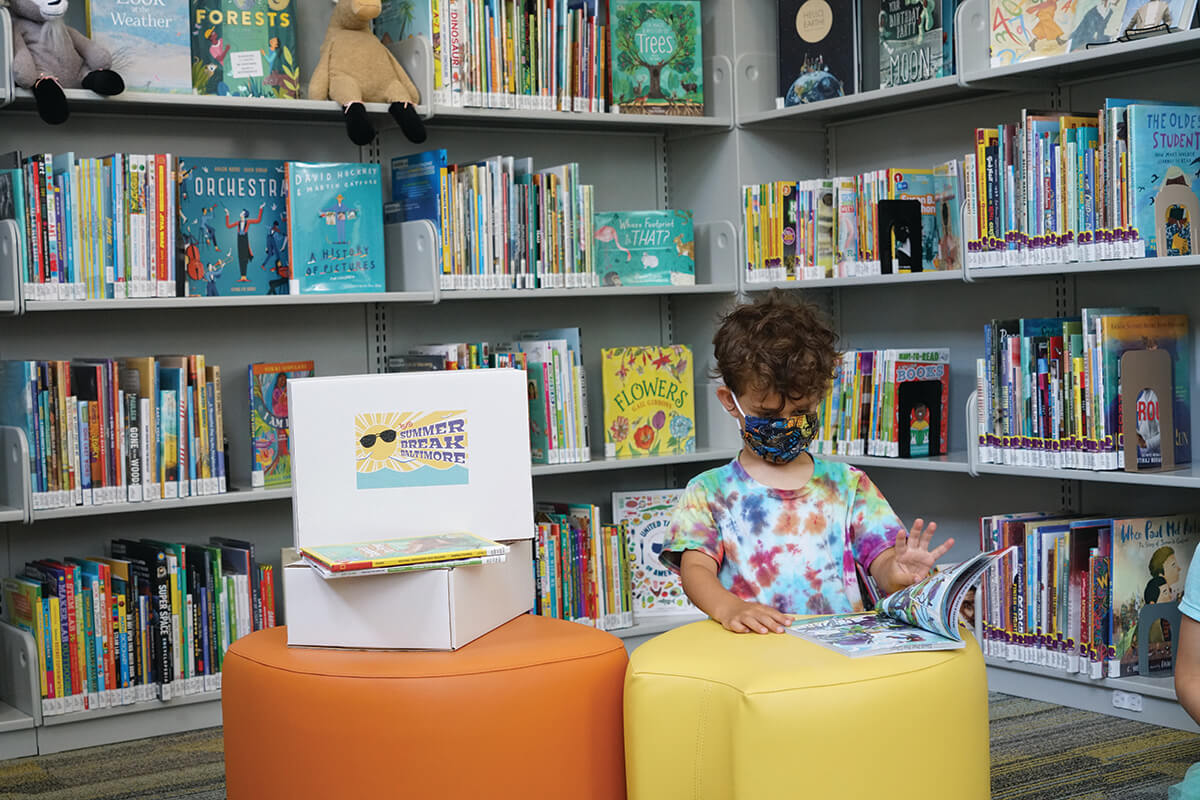 Enoch Pratt Free Library
22 branches, 3 mobile units, open 24/7 online Prattlibrary.org | 410.396.543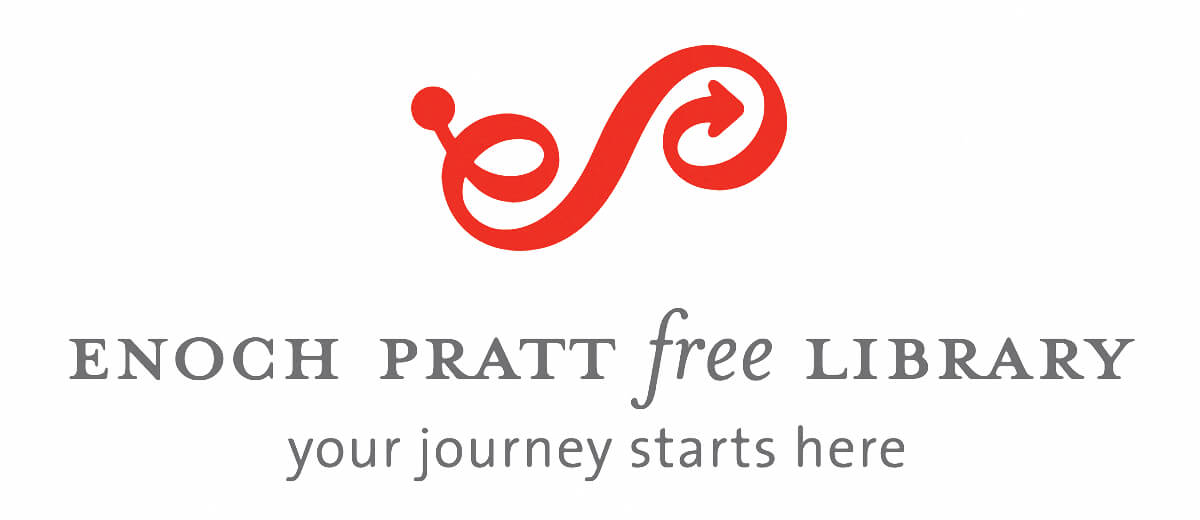 Reflecting on her first four years as President and CEO of the Enoch Pratt Free Library, Heidi Daniel is struck by how similar she still feels about Baltimore and the Pratt. "This is a city that really loves its library. And this is a library that finds many ways to show up for the city."
The Pratt has always been a place of surprises—from the iconic fishpond at the Central Library to video games stacked amongst books, to special collections, genealogy, and much more, you can always expect the unexpected from the library.
"When most people think about libraries, they still picture a very quiet place, full of books, but we have been investing in the future of the Pratt for years," says Daniel. Electronic materials, streaming platforms, and digital equity efforts were already a part of the library before the COVID-19 pandemic. It's been less of a revolution for the Pratt than a quick evolution into work that the community needs.
Although the library resumed more normal hours in late August, they continue to reach customers in new ways. For the first time, you can live-stream conversations with thought leaders like Roxane Gay, Henry Winkler, and others from home. A new corps of Outreach Program Assistants travel throughout the city acting as digital stewards, helping people gain internet access and computer skills in laundromats, barbershops, and community centers. And kids can access free tutoring in-person, on the phone, or virtually.
The Pratt is also investing in improvements to their own internet infrastructure so connections will be faster, boosting Wi-Fi from branches for easier accessibility, bolstering their Teen Library of Things to ensure every student has access to the same learning tools and connectivity, and expanding their efforts in Penn-North and Southeast Baltimore to provide free internet to households.
Without the generous support the Library receives from the community, none of this work would be possible. City and state funding only covers basic operating expenses. "Our buildings are wonderful and at the heart of so many communities, but we also know that when people think about their library, they think about our services. And that is what you're supporting when you make a gift to the Library," Daniel adds.
"We aren't the same organization we were before the pandemic. We are a better library, more equipped to meet the needs of our community. One thing will always be true: at the Pratt, people come first."
To find out more about the Pratt or how you can support the Library's work, visit prattlibrary.org or call 410.396.5275 or make your gift online today at prattlibrary.org/donate.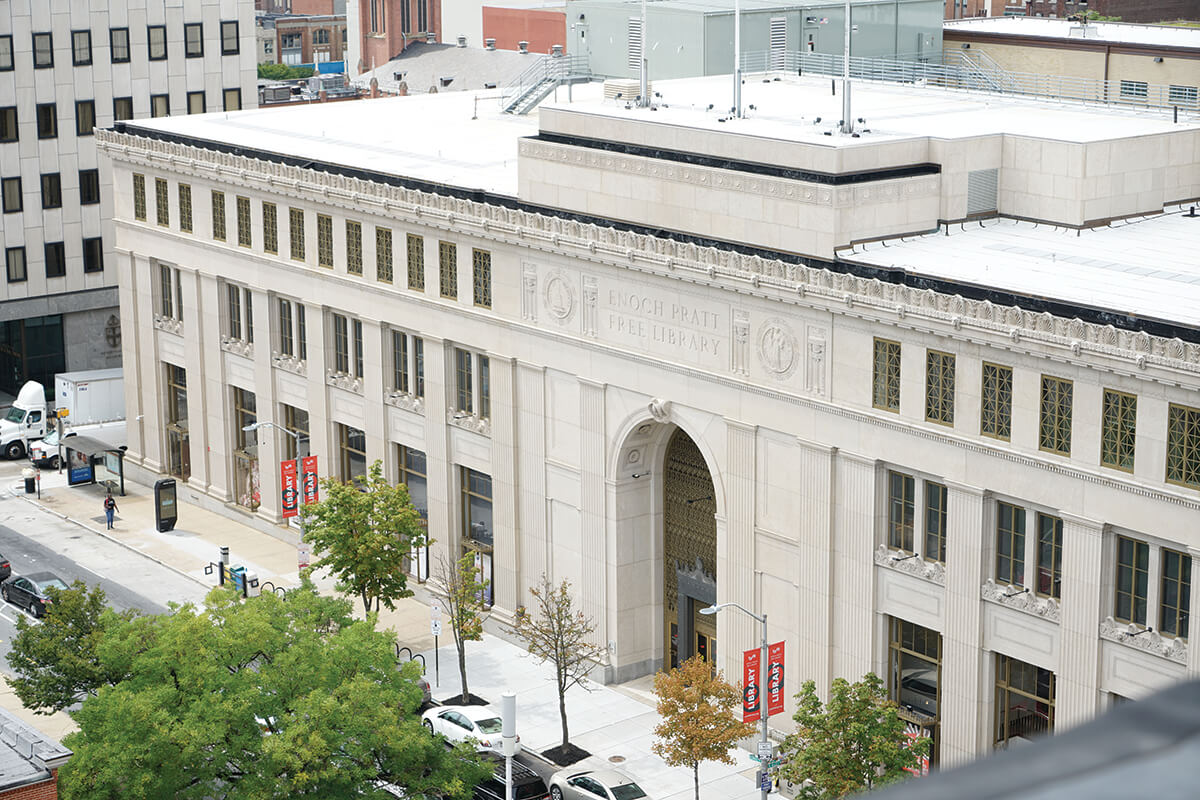 Check Out the Pratt: Virtually or within the Library's 22 branches, you won't believe what you can find at the Pratt this year!
• This year the Library is launching the Pratt Test Kitchen, an innovative new series of programming celebrating the legacy of culinary excellence in the region. The series will also include conversations with Padma Lakshmi, Michael Twitty, and Toni Tipton-Martin.
• Now in its fourth year, One Book Baltimore encourages 7th and 8th graders to read the same book. Programming this year will be hybrid, taking place in classrooms, at library branches, and virtually.
• The reimagined Summer Break Baltimore was a huge success, reaching more than 12,000 people in two months! Participants received more than 20,000 specially curated subscription boxes from the Pratt that included books, activities, and freebies.
• Originally envisioned as library programming in laundromats, the Wash & Learn Initiative broadened its reach to help people around the city with digital skills and provided free connectivity.
• Student Services will be available online or in-person, including online tutoring and in-person homework help and writing labs. Students can also check out chromebooks, hotspots, and other learning devices.