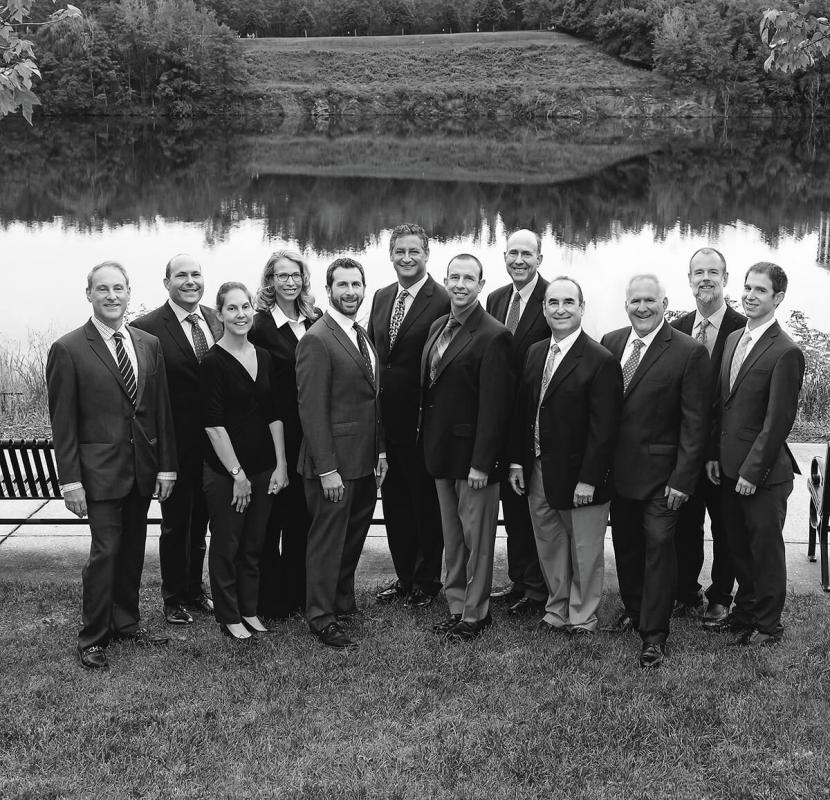 The Faces of Orthopaedics
OrthoMaryland
A DIVISION OF THE CENTERS FOR ADVANCED ORTHOPAEDICS
Back row left to right: Barry Waldman, MD; Chad Zooker, MD; Lisa Grant, MD; David Buchalter, MD; Robert Riederman, MD; Jason Brokaw, MD;
David Jacobs, MD. Front row left to right: Beatrice Grasu, MD; Yonah Heller, MD; Peter Jay, MD; Steven Friedman, MD; Ian Weiner, MD.
Locations in Pikesville/Quarry Lake, Owings Mills, Towson/Lutherville
For nearly 100 years, CAO-OrthoMaryland has been committed to your musculoskeletal care. We have three locations in Baltimore County, each with on-site X-Ray, physical therapy, and durable medical equipment. Our 12 fellowship-trained physicians, specialized group of physician assistants, and physical therapists offer general and subspecialty orthopaedic care, both surgical and nonsurgical. We specialize in joint replacement/preservation, arthroscopic surgery, sports medicine, hand/upper extremity, spine, and foot and ankle. Also offering OrthoMarylandNOW, our orthopaedic walk-in urgent care.