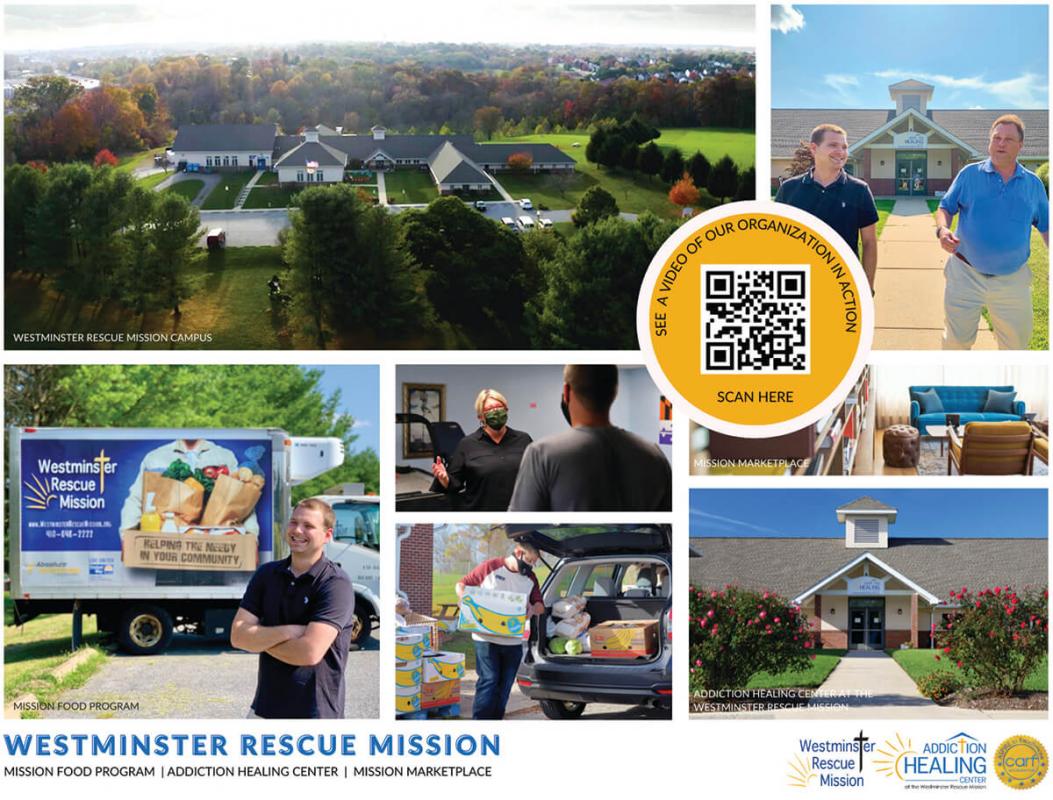 Westminster Rescue Mission
658 Lucabaugh Mill Rd., Westminster, MD 21157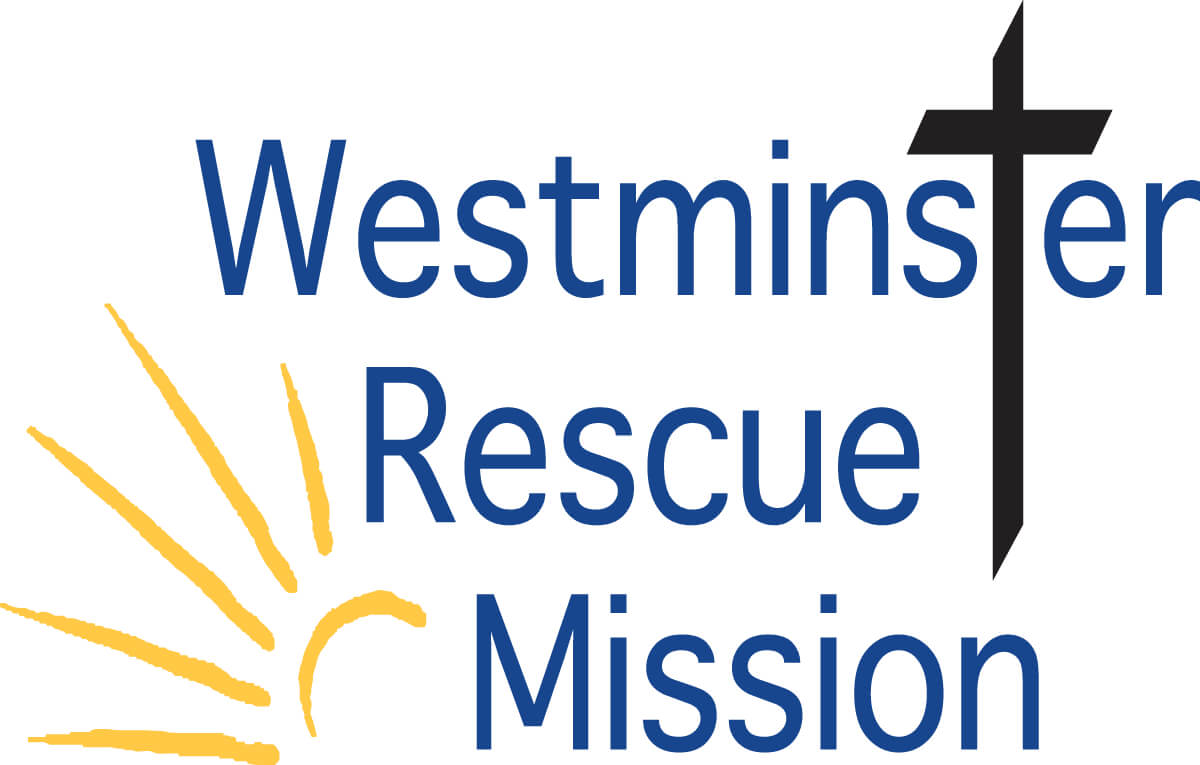 The Westminster Rescue Mission is a nonprofit Christian organization committed to seeing lives healed and transformed. The Mission's three areas of service include:
Our Addiction Healing Center (AHC), a CARF-accredited, ASAM 3.1 treatment program, offering two avenues of support for individuals seeking substance abuse recovery. In both the men's and women's programs, our multifaceted, faith-driven, residential treatment approach is tailored for each client, providing Medicaid and other cost support options. We also offer independent living and recovery maintenance through our transitional housing, outpatient, and after-care services. If you or someone you know is battling addiction, we're here to help. Call 410-848-2222 x 19.
The Mission Food Program (MFP)—the largest redistributor of food in Carroll County —provides hunger relief through our distribution network and community outreach services in partnership with dozens of area agencies and charities. In 2020, the Mission Food Program sourced 745,368 pounds of food from nearly 45 area stores and restaurants, redirecting the surplus food directly to the tables of individuals and families in need. We stand at the ready, more dedicated than ever to overcoming the growing problem of food insecurity and hunger in the northern and western regions of Maryland.
Is your organization or church in the business of helping people find their next meal? If so, the MFP can help you do just that, by supplying your organization with meats, shelf-stable goods, snacks, and more. Email us at WRM[email protected] or call 410-848-2222.
Lastly, our Mission Markeplace (MM)—both our large physical storehouse and new online store—offers "Rescued Finds and Furnishings" at deeply discounted rates to meet the essential and household needs of community members, as well as digital thrifters looking to find hidden treasures for a steal. The Mission Marketplace offers sustainable solutions to our community while giving back to those in need. Our products are sourced through the generous donations of community members like you, allowing our items to be repurposed, reused, and renewed. Shop, donate goods, or volunteer at WestminsterRescueMission.org.
The Westminster Rescue Mission is a community that provides clinical, physical, and spiritual resources to heal the addicted and feed the hungry. We take a holistic approach with Christ as the foundation of our work—which can only be accomplished by partnering with local churches, businesses, social service organizations, caring supporters, and volunteers like you. Our volunteers are essential service providers! There are a wide variety of ways you or your group can make a difference here at the Westminster Rescue Mission. You can also donate used goods, vehicles, furniture, and more, as well as helping us fundraise, as an individual, business, or church.
Most importantly we rely on private donors, businesses, and churches to support our work financially. You can make a one-time gift, give monthly, give a special gift, or participate in planned giving. Learn how we can help you achieve your philanthropic goals, get involved, or volunteer. Connect with our development office at 410-848-2222 x 124 or email us at [email protected].
The commitment our donors make changes lives forever. Your contributions are part of the solutions in bringing hope and restoration to the men, women, and children that are touched by our programs. Your donation reaches into the lives of everyday people–just like you–who otherwise would not have access to the lifesaving gifts your dollars afford. We humbly thank you for joining forces with us to be an active part of what it means to make our community thrive.
Learn more about our three unique service programs and the impact our organization is making by visiting our website at WestminsterRescueMission.org.