Art Space: Local Artist Spotlights Black Maternal Health
Through lush, acrylic portraits, Lauren J. Turner creates positive images of childbirth for Black people.
Art Space is a recurring element in the UpFront section of our print publication that spotlights a local artist or project making an impact in the city at large. Here's what's going on this month: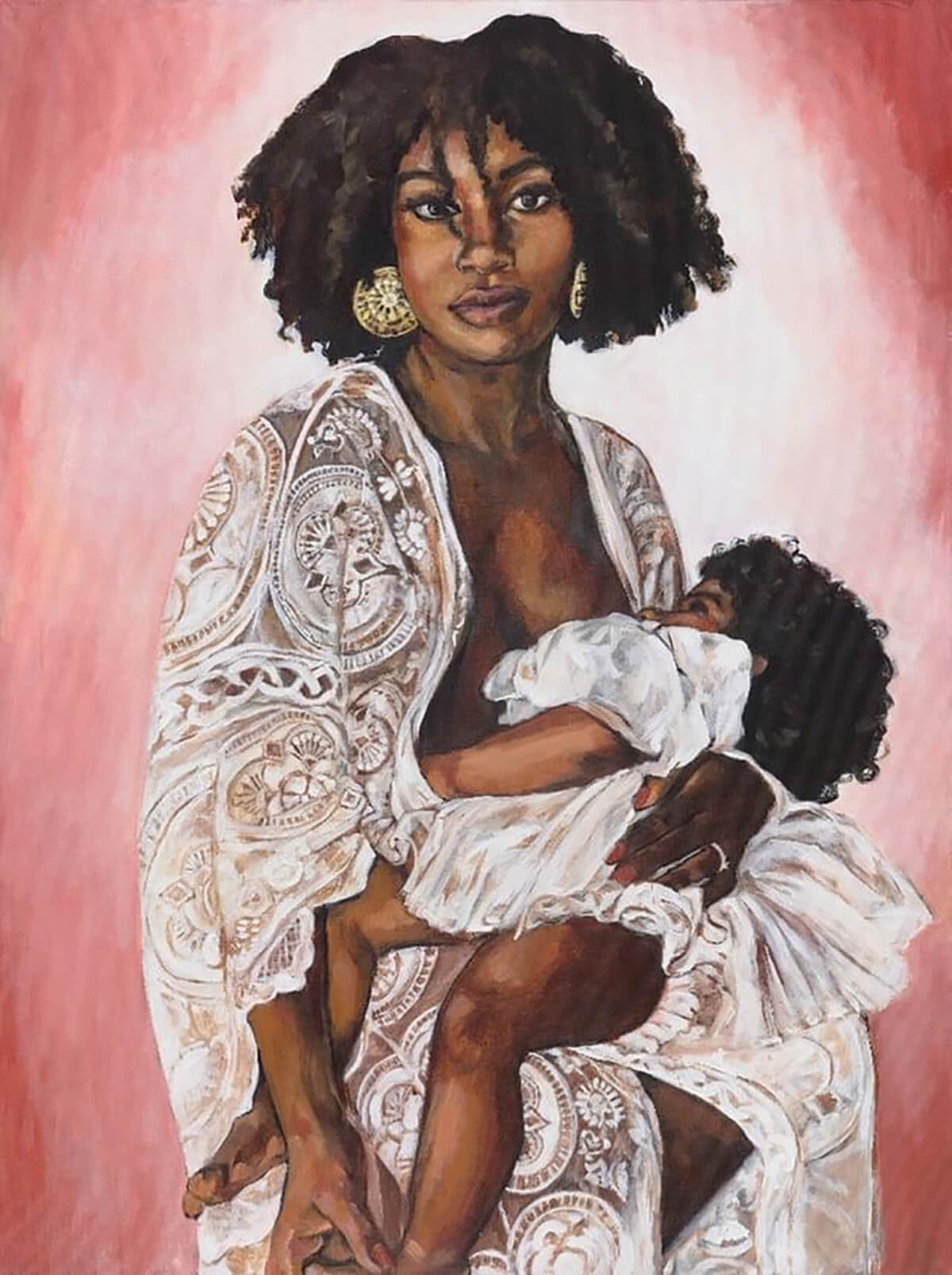 "My art journey started as soon as I picked up a pencil," says Lauren J. Turner. But the Baltimore artist's quest to highlight Black maternal health through paintings came later, when her second child was born at home. The new mom eventually became a doula herself, and through this work was inspired to create positive images of childbirth for Black people. This year, Turner plans to focus on lactation in her artwork, which can be viewed or purchased on her website.