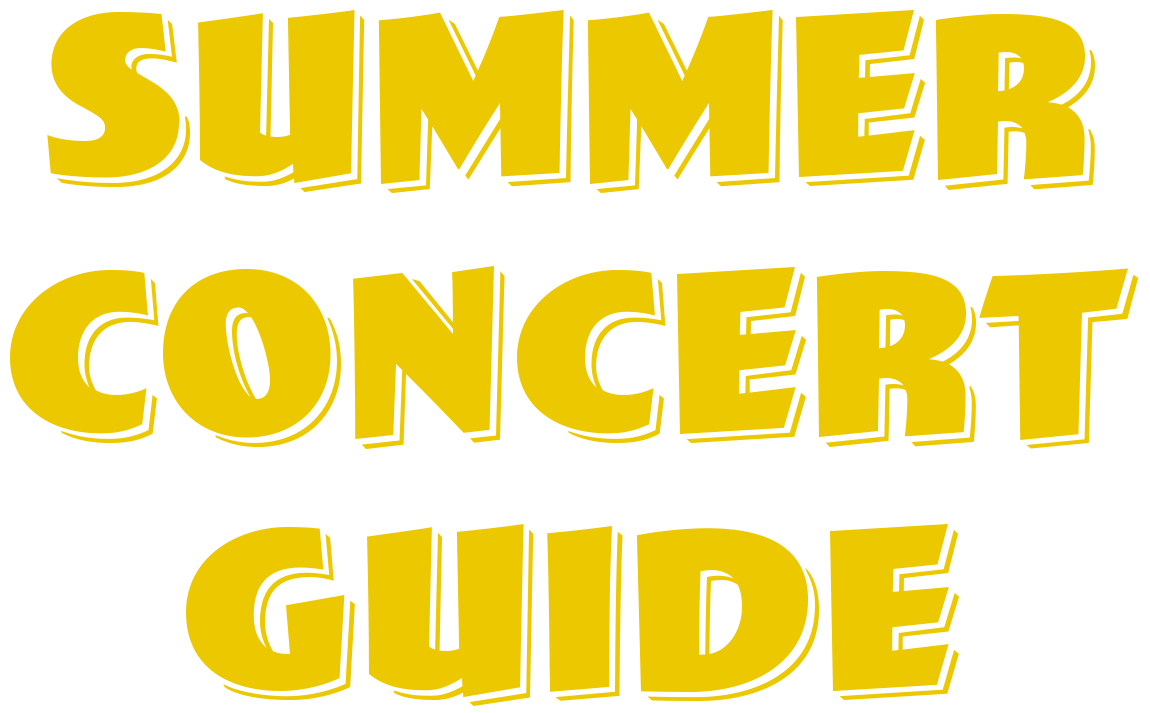 Arts & Culture
Summer Concert Guide
From local bands to national names, this summer is full of shows you just can't miss.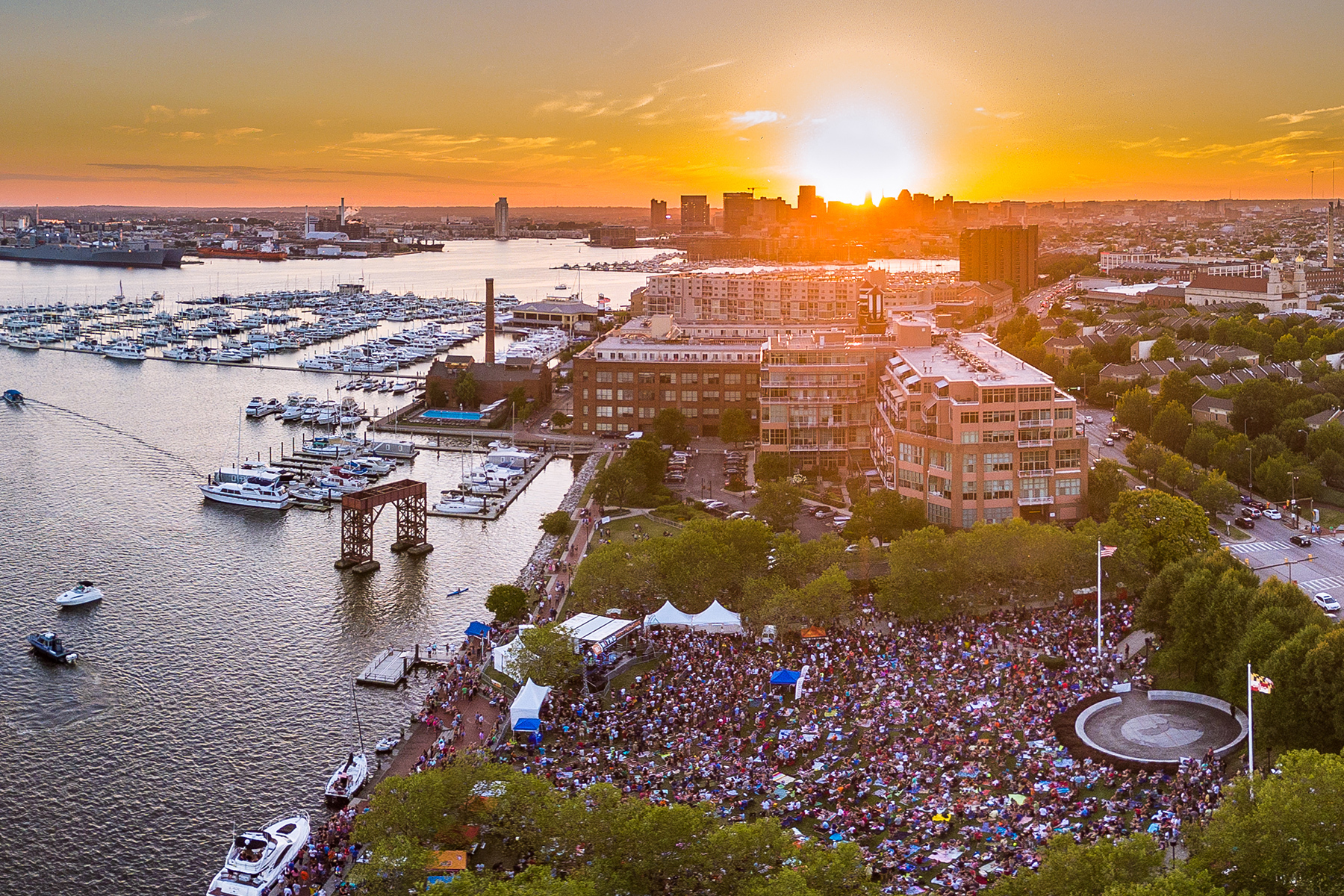 With the temperatures in the seventies, it's now time to pull out our boxes of tank tops and Tevas and start planning for the summer concert season. And with more venues popping up across the region, this year's warm-weather lineup is one for the books, with something for every music fan until fall. We've rounded up some of our top picks within an under-two-hour drive.
Living Legends
Watch history get made right before your eyes as these musical icons perform prized ballparks to prestigious bandshells across the DMV.

6/27: Diana Ross
Wolf Trap
Once again, the trek to Wolf Trap is worth it to see living legend Diana Ross who just turned 75 but is as legendary a performer as she was during her Motown heyday. High summer is the perfect time to dance to hits like "Stop! In The Name of Love" and "I'm Coming Out."
7/26: Billy Joel
Oriole Park at Camden Yards
Lo and behold, that much-anticipated Orioles announcement from earlier this year was sadly not surrounding the elongation of Buck Showalter's contract, but rather the confirmation of a Billy Joel concert. Still, it's exciting, as the Piano Man will be the first-ever concert at Camden Yards.
7/30: Queen
Capital One Arena
Forget Bohemian Rhapsody (although we forever heart Rami Malek). The real deal rock stars of Queen will be coming to the nation's capital with pop-rocker Adam Lambert, riding on the high of the Oscar-winning film. The men are in their 60s and 70s, but as this year's Grammys showed, they're still ready and willing to rock.
Femme Fatales
These fearless females are some of the biggest names in the music biz right now, and they're slaying local venues all summer long.
6/3: Florence + The Machine
Merriweather Post Pavilion
Florence Welsh has gained somewhat of a goddess status for her witchy, earth-mother vibes and fierce, infectious anthems. Her recent record, High As Hope, was somewhat of a sleeper hit, but its songs, from "Hunger" to "Patricia," pack the same powerful emotion that put the singer on the map. Arrive early, as fellow Brit and polymath musician Blood Orange will kick things off.
6/14: Brandi Carlile
Merriweather Post Pavilion
Brandi Carlile became a personal favorite last year with the release of her moving new record, By The Way, I Forgive You. After years of being one of the mightiest voices in the business, the 37-year-old songwriter finally got her due this year with 7 Grammy nominations, 3 wins, and a chills-inducing performance of "The Joke." This record, and artist, shoot straight to the heart.
6/20: Billie Eilish
The Anthem
Before she'd even released a debut, this California 17-year-old was headlining festivals and selling out historic venues. And now, with the drop of When We All Fall Asleep, Where Do We Go?, the emo-electro-pop phenom has shot like a meteor into a bona fide star. Her murky hits, like "Bad Guy" and "Bellyache," are hard to get out of your head, which is probably why the show is already sold out and tickets are being resold on StubHub for upwards of $700.
6/21: Ariana Grande
Capital One Arena
Pop princess Ariana Grande is coming to D.C. for one night only at the Capitol One Arena. She may be small in stature, but her vocals are a force to be reckoned with, much like her sound, which has evolved into a dynamic brand of R&B. Hear for yourself as she promotes her viral spring album, thank u, next.
7/25: Lizzo
Rams Head Live
If you haven't heard of Lizzo yet, get out from under your rock, follow her flute (yes, her flute) on Instagram, and head to this Thursday night downtown show. The singer-songwriter is pure fun, attitude, energy, and female empowerment. And her debut album, Cuz I Love You, just shot straight to number one.
9/5: Jenny Lewis
The Anthem
It's hard to put your finger on what's so special about Jenny Lewis. Maybe it's the powerhouse vocals, reminiscent of a young Stevie Nicks. Maybe it's the infectious melodies and star-of-the-show guitar of her pop-forward indie-rock songs. But beloved since her days as the frontwoman of Rilo Kiley, this singer-songwriter's solo act is sure to bring down the D.C. house at the end of summer. Especially new songs off her new On The Line, like "Heads Gonna Roll" and "Red Bull & Hennessy."
Country Comeback
Southern sounds are having a moment, with both crooning up-and-comers and iconic superstars swinging through town this summer.
6/7: Midland
Rams Head Live
With the big, from-the-belly vocals of country legends past, this young trio of Texas troubadours are the throwback sound for your summertime nostalgic. Come for their on-point get-ups; stay for their epic cover of Bruce Springsteen's "Tougher Than The Rest." And consider the band country stars on the rise.
6/21: Jason Isbell and the 400 Unit & Father John Misty
Merriweather Post Pavilion
This double header will be a must-see show for Isbell's Grammy-winning southern rock, driving string sound, and some of the best songwriting around, while Father John Misty brings the house down with his unparalleled dance moves and unlikely indie-rock.
8/11: Chris Stapleton
Merriweather Post Pavilion
This rebellious crooner is part of the new brand of country musicians, unabashedly drunk on drink, weed, and love while flipping a middle finger to politicians and the establishment. Hear his heart-crushing, husky vocals during this Sunday show with up-and-comers Margo Price and the Marcus King Band.
6/19: Willie Nelson
Merriweather Post Pavilion
A legend will be amongst us when the one and only Willie Nelson makes his way to Columbia. The prolific music maker's sound has evolved over the years, from classic country to last year's political anthem "Vote 'Em Out" and his latest record, an outright jazz collection. Whichever Willie he's selling, be there to see him jam with his own son, Lukas Nelson, and country-folk pro Alison Krauss.
Hip-Hope Hype
From Philly to Baltimore to Virginia, top rap acts make their rounds throughout the region.
5/24: Cardi B
Royal Farms Arena
Summer starts early when it comes to Cardi B. 92Q's Spring Bling features the rapper artist as headliner this Memorial Day Weekend. Of course, the evening will feature other acts, including a slew of artists from Memphis, Tennessee, but the main event is naturally Bronx-born songwriter for chart-topping hits such as "I Like It," "Bodak Yellow," and "Please Me" featuring Bruno Mars. Not to mention to see her fly fashion choices, hear her off-kilter humor, and bear witness to that trademark "okurrr" in person.
5/28: Anderson .Paak
MECU Pavilion
Instead of coming down from your long weekend, spend the Tuesday after Memorial Day outside at the former Pier Six with this up-and-coming hip-hop artist and his full band, The Free Nationals. Featuring smooth-as-honey vocals, bouncy beats, and California-cool sound, this show will be a perfect lead into June.
6/1: Roots Picnic
Fairmount Park, Philadelphia
Spend the first weekend of June just up I-95 in Philadelphia while The Roots pack up and park down for their annual "picnic" festival located in a sprawling park near Center City. The veteran hip-hop collective and now house band of The Tonight Show will be celebrating the 20th anniversary of their breakthrough Things Fall Apart. Also expect big names in the rap game like H.E.R., 21 Savage, City Girls, and Lil Baby, as well as soul performers Raphael Saadiq and Yasiin Bey (formerly Mos Def).
7/14: Nas
Wolf Trap
Sure, it's an hour's drive to Vienna, Virginia, but it's worth it for Wold Trap's roster of extreme talent, including rap legend Nas. For one Sunday, he'll be performing alongside the National Symphony Orchestra to commemorate the 25th anniversary of his history-making debut album, Illuminati, performed as a symphonic rendition never yet heard before.
Guitar Gods
All hail these awe-inspiring axe players.
5/23-26: DelFest
Alleghany County Fairgrounds
Start summer with an entire Memorial Day Weekend spent in the Cumberland mountains jamming out to the perfect porch-sittin', beer-sippin', finger-pickin' tunes by Americana favorites like Trampled By Turtles, Tyler Childers, and the music festival's own namesake, the Del McCoury Band.
8/22: Beck
Merriweather Post Pavilion
Beck might only be 48 years old, but the man hasn't aged a day and his music only gets more fun and funkier with age. See the musical chameleon perform his new, Fender-forward tunes with Kentucky rock band Cage the Elephant.
6/22-23: Phish
Merriweather Post Pavilion
The trailblazing jam band and its cult following will return to the Columbia woods for its annual two-night weekend residency at Merriweather, where excessive boogying and excellent people watching will ensue.
8/25: Gary Clary Jr.
Merriweather Post Pavilion
Don't sleep on this late-summer show. This Austin prodigy is considered the next great guitarist of our time, with slow-burning and searing bluesy guitar idolized by Eric Clapton himself. Opening act Nathaniel Rateliff & The Night Sweats are worth arriving early for, for their full-bodied, old-school soul, jangly backwoods sound.
Hometown Talent
Baltimore's music community shows off its talent through a host of hometown shows.
5/25: Wume
The Ottobar
On Saturday of Memorial Day Weekend, take a respite from the heat with an evening of transcendent music by local experimental duo Wume, with their fall Towards the Shadow propelled by dynamic drum work and captivating digital melodies.
6/11: Beach House
Hippodrome Theatre at the France-Merrick Performing Arts Center
Dream-pop pioneers Beach House will be taking over the hallowed Hippodrome stage for one Thursday night this summer, their first official hometown performance since the Windjammer concert with Dan Deacon and Future Islands at Pier Six in 2015. On the heels of their critically-acclaimed 7, it's bound to be the can't-miss concert of the year.
6/19-22: BSO New Music Festival
Locations vary.
For the third year, the Baltimore Symphony Orchestra will team up with nationally renowned musicians for one long weekend of contemporary classical music. Support the BSO and celebrate women composers with events at Peabody, the Meyerhoff, and even The Ottobar and Red Emma's.
6/22-23: Cris Jacobs Band
The Soundry
The Baltimore King of Rock and Roll takes over this new Columbia venue for two nights and three sets full of songs off his new solo record, Color Where You Are. Hear Jacobs' soulful pipes, searing guitar, and full-band sound just a short drive from city limits.
Festivals For All
All-day music musts in a nutshell.
6/7-9: Capital Jazz Fest
Merriweather Post Pavilion
Like New Orleans but in Columbia and also featuring headliners like Gladys Knight and India.Arie.
6/21-23: Firefly Music Festival
The Woodlands
A mini Coachella in the Dover, Delaware woods, even including rising Maryland acts Snail Mail and JPEGMAFIA.
8/10-11: Moonrise Festival
Pimlico Race Course
Rap meets electronic house music for a crowd of youngsters.
8/17: Hot August Music
Oregon Ridge Park
Blues, bluegrass, folk, rock, and soul music converges in Baltimore County.
City Concert Series
And best of all, they're free!
5/24-9/6: Summer Sounds at Belvedere Square
The market may up be sale, but family-friendly Friday night concerts are still on!
6/6-9-5: WTMD First Thursdays
Regional and national acts along the Canton Waterfront, every first Thursday of the month.
6/9-8/11: Friends of Patterson Park Concert Series
All-local lineup in the rolling hills of Patterson Park on Tuesdays and Sundays.
6/9-9/8: Riverside Park Summer Concert Series
In South Baltimore every second Sunday of the month with food trucks and Miss Twist.