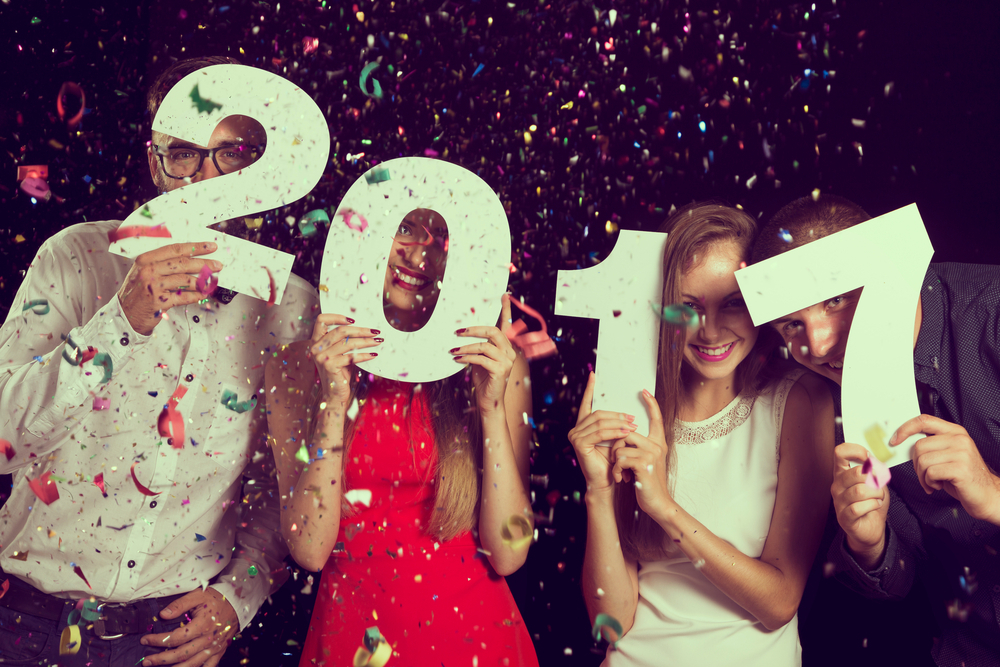 Shutterstock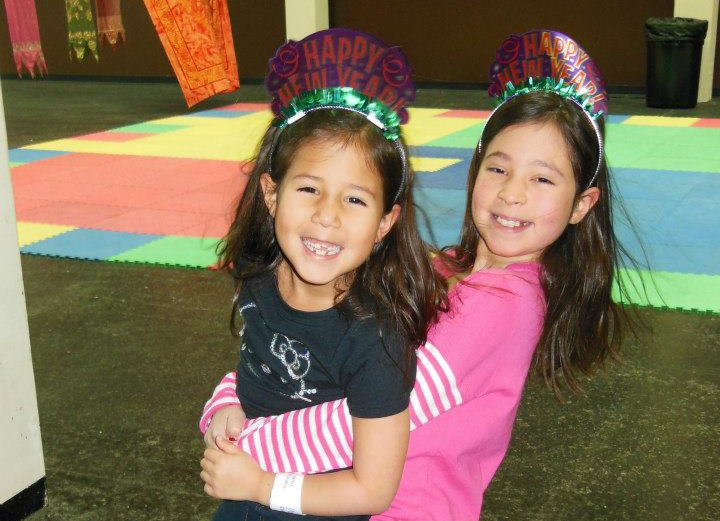 NEW YEAR'S EVE SPECTACULAR
Don't miss the big-bang fireworks display sparkling over the waters of the Baltimore harbor. Inner Harbor. 9 p.m. Free.
ANNAPOLIS NEW YEAR'S EVE CELEBRATION
Head to the heart of downtown Annapolis for colorful fireworks, live music, and regional food on the waterfront. City Dock. 3 p.m.-12 a.m. Free.
MIDNIGHT AT SEVEN
Enjoy early evening fireworks after a walk through the Symphony of Lights holiday display in Columbia. Symphony Woods, Little Patuxent Pkwy., Columbia, 7 p.m., Free-$15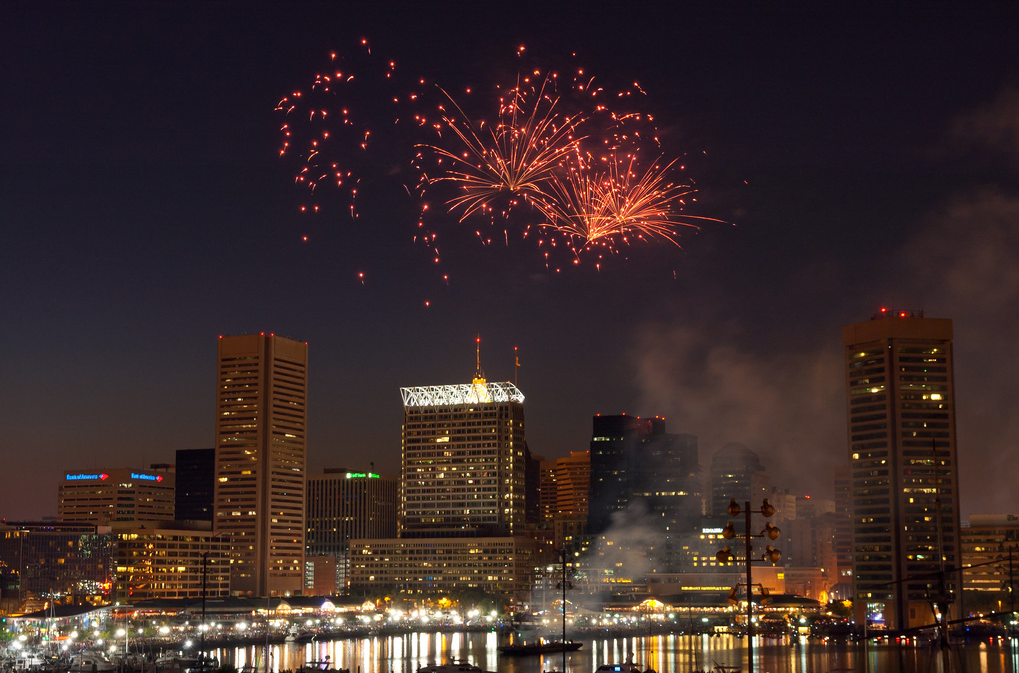 NYE LIVE!
Go big in the way that only Power Plant can—with DJs, live music, laser shows, and live screenings of the Times Square ball drop. Power Plant Live, 34 Market Place, 9 p.m.-2 a.m, $85.
BIG NIGHT BALTIMORE
This giant gala rings in the New Year with open bars, food buffets, and multiple DJs and live performers. The Grand. 9 p.m.-2 a.m. $115-199.
CHARM CITY COUNTDOWN
Don your finest suits and slippers for this colossal Cinderella-themed New Year's Eve party. Hilton BWI Hotel. 9 p.m.-2 a.m. $99-219.
BMORE AROUND TOWN NEW YEAR'S EVE BASH
The party experts at BMore Around Town have planned this Federal Hill fête featuring party favors, light fare, and champagne showers at midnight. Dress to the nines to get down to music spun by live DJs while enjoying open bar access all night long.Nobles, 1024 S. Charles St., 410-727-1355, $80
RESOLUTION NYE: A MASQUERADE AFFAIR
Throw on a mask and head to Mt. Vernon to party until sunrise at Grand Central's masquerade ball, featuring music spun by DJ Daniel Biltmore and a complimentary champagne toast at midnight . Grand Central, 1001 N. Charles St., 410-752-7133, $15-20
NEW YEAR'S PARTY AT BOND STREET SOCIAL AND BARCOCINA
Party hopping between these two sister-restaurants on the water in Fells Point guarantees a killer view of the fireworks at midnight. The all-inclusive deal includes no-cover admission to both venues, all-you-can-eat hors d'oeuvres, and free champagne for the harbor side countdown. 901 S. Bond St., 443-449-6234, $40

NEW YEAR'S EVE PARTY AT MT. VERNON MARKETPLACE
Mt. Vernon's massive communal food hall is always down to throw a party, and New Year's Eve is no exception. Sample eats from all of the market's vendors (think shrimp salad sandwiches from The Local Oyster, pho from Mi & Yu Noodle Bar, burgers from Between2Buns, and hummus platters from Ful) while enjoying tunes spun by DJ Gray and complimentary champagne popped at midnight. 520 Park Ave., 888-897-8859, Free

BALTIMORE WHISKEY COMPANY NYE BASH
If you're hoping to be close to Hampden's ball drop at midnight, dress to the nines and head to neighborhood beer bar De Kleine Duivel for this massive dance party hosted by Baltimore Whiskey Company. For the price of admission, enjoy music spun by DJ Uncle Quincy, midnight champagne, and, of course, plenty of whiskey cocktails to go around. De Kleine Duivel, 3602 Hickory Ave., 9 p.m., $5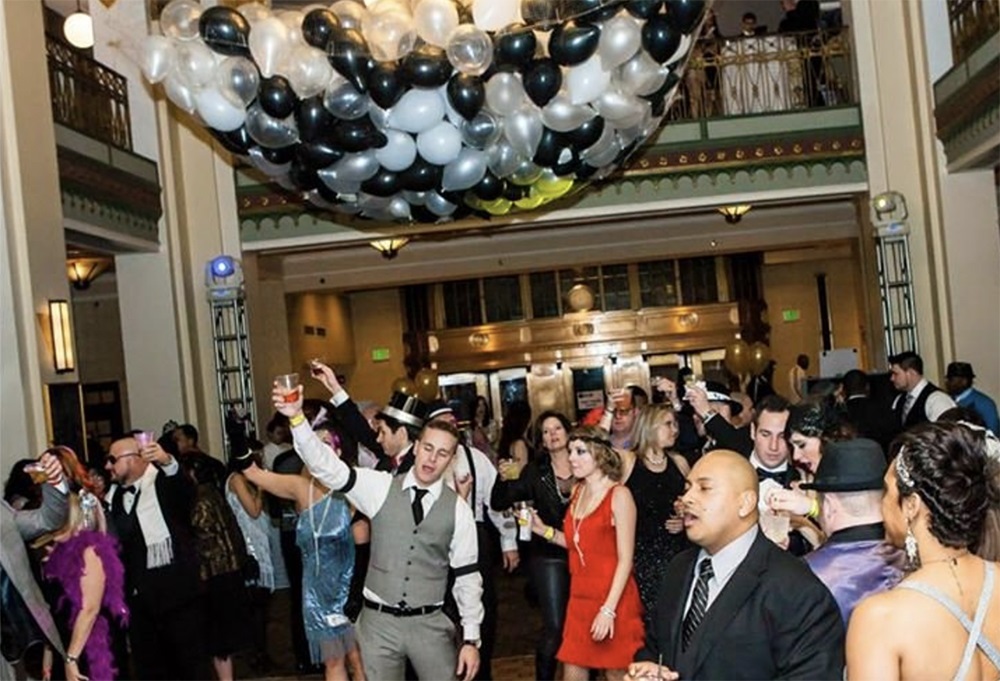 FLYING DOG BREWERY PRESENTS: NYE
One block away from the heart of the Inner Harbor fireworks, rock out to the sounds of The Record Company and The Flying Eyes at this show presented by Flying Dog Brewery—which will feature a balloon drop at midnight and, of course, plenty of craft beer to go around. Baltimore Soundstage, 124 Market Place, 410-244-0057, $25-30
LIT FEST II
A jam-packed lineup of Charm City greats will take the stage at this second annual New Year's Eve mini music fest. Start 2017 off right by dancing the night away to performances by Abdu Ali, Lower Dens, Jpegmafia, DJ Kae Glizzy, and more. The Crown, 1910 N. Charles St., 410-625-4848, $7-10
KELLER WILLIAMS
Celebrate the end of the year with Americana jams by this Virginia bluegrass musician. Rams Head Live, 20 Market Place., 410-244-1131, 7 p.m. $35-40.
BUMPER JACKSONS
Stomp and holler into 2017 with the jazz, New Orleans, and Appalachian influences of this beloved Baltimore-D.C. band. Creative Alliance, 3134 Eastern Ave., 410-276-1651, 9:30 p.m. $30-35.
THE 8X10 NEW YEAR'S EVE
Say goodbye to 2016 with a long strange trip of music, courtesy of Grateful Dead and Allman Brothers tribute bands, plus a sunrise show at 3 a.m. The 8×10, 10 E. Cross St., 410-625-2000, 8 p.m. $2
BACH IN BALTIMORE
Local instrumental soloists perform Baroque chamber music by Bach, Handel, Vivaldi, and more on New Year's Day. Zion Lutheran Church, 148 N. Gay St., 4 p.m. $18.
COLD SPRING JAZZ QUARTET
Soak up the sounds of saxophone solos and bass ballads at this local jazz show in Little Italy. Germano's Cabaret, 300 S. High St., 410-752-4515, 6 & 9 p.m. $25.
BALTIMORE ROCK OPERA SOCIETY PRESENTS: THROW 2016 IN THE TRASH
Inspired by their original show RATS!—a 25-minute ode to Charm City's spirit animal—the Baltimore Rock Opera Society is throwing this trash bash on New Year's Eve, complete with vermin costumes and dumpster-dive décor. In addition to midnight champagne and an epic ball drop, the party will feature an exclusive performance of RATS!, live DJ entertainment, and David Bowie covers by The Nobody People.Ottobar, 2549 N. Howard St., 410-662-0069, $15
NEW YEAR'S EVE AT THE WINDUP SPACE
Pop champagne while getting down to a mash-up of Daft Punk hits, plus the synth-pop sounds of Cascading Elephants and Maklin Spliffworthy. 12 W. North Ave., 410-244-8855, $10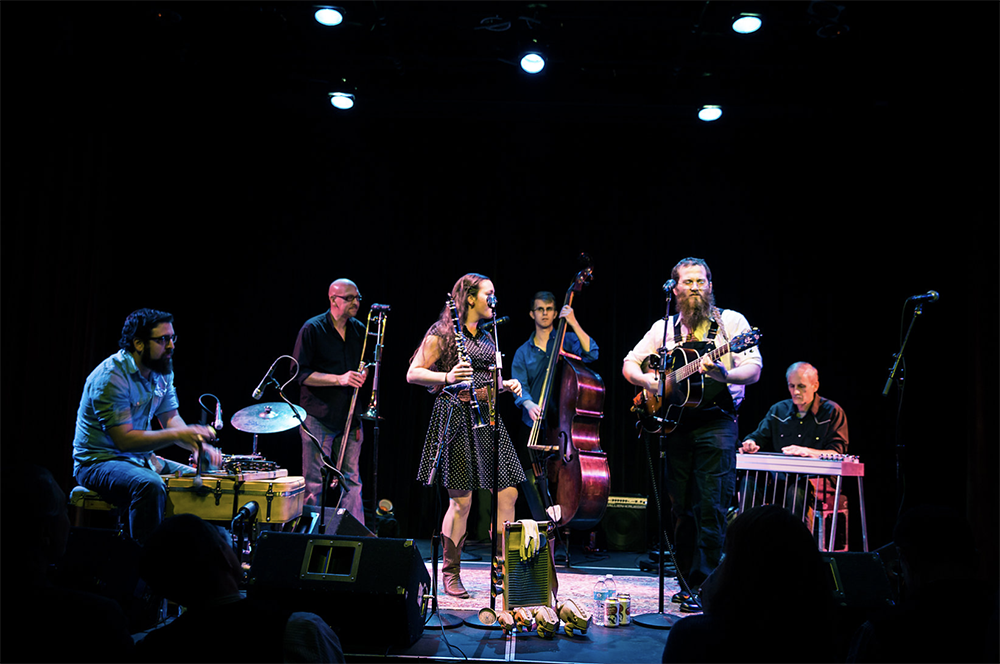 NEW YEAR'S EVE AT CHARLESTON
Reserve a table inside this Harbor East hotspot's dimly lit dining room to enjoy a four-course prix-fixe menu curated by executive chef Cindy Wolf. Dishes of note will include rich lobster soup, cornmeal fried oysters, grilled French quail with creamy polenta, and a pomegranate-marinated lamb chop with basmati rice and cucumber yogurt. 1000 Lancaster St., 410-332-737, $149-299
NEW YEAR'S EVE DINNER & LOUNGE PARTY AT WIT & WISDOM
Snag a ringside seat to see the fireworks blasting over the harbor at this trendy tavern inside the Four Seasons Baltimore. Guests at Wit & Wisdom's New Year's bash can choose to indulge in a special seven-course tasting menu—with dishes including everything from acorn squash soup and lobster pot pie to mushroom caramel ice cream and a chocolate bar with purple sweet potato—or hang out in the lounge with live music and a champagne toast at midnight. 200 International Drive, 410-576-5800, $40-250
NEW YEAR'S DINNER AT CINNAMON TREE RESTAURANT
This elegant, hunt club-themed spot inside the Hunt Valley Inn is offering diners a special three-course prix-fixe on New Year's Eve, including fancy fare like pan-seared Maryland rockfish with truffle risotto and beef rossini with a Madeira wine demi-glaze. If you're planning to book a room, stick around for the New Year's Day brunch buffet. 245 Shawan Road, Hunt Valley, 410-785-7000
NEW YEAR'S EVE PRIX-FIXE AT LA CUCHARA
Before the clock strikes twelve, feast on chef Ben Lefenfeld's special five-course prix-fixe menu at La Cuchara, which will include seasonal specialties such as braised porcini mushrooms with chestnuts and thyme, duck breast magret with escarole, lamb meatballs with curried pumpkin, and stirred curd chèvre. To start 2017 off right, the restaurant will be offering diners half-off $100 bottles of wine and champagne on New Year's Day. 3600 Clipper Mill Road, 443-708-3838, $89-119
NEW YEAR'S EVE AT PETIT LOUIS BISTRO
At this French dining destination, say "au revoir" to 2016 with special offerings like potato and leek soup, escargot with garlic-herb butter, grilled shrimp and zucchini with rice pilaf, venison with caramelized cauliflower, and chocolate cake with brandied cherries.
Multiple locations including 4800 Roland Ave.,
410-366-9393, $79-119


A NEW YEAR'S EVE TO REMEMBER AT ALMA COCINA LATINA
Snap
along to the swing sounds of Baltimore Hot Club Trio while
digging in to a ten-course feast at this Latin American hotspot. Before
heading to the roof of the Canton Can Company to catch the fireworks,
enjoy plates such as beef tartar with oyster emulsion, grouper wrapped
in smoked plantain leaves, wagyu beef with truffle butter, and a warm mango
tartlet with vanilla ice cream.
Alma Cocina Latina, 2400 Boston St., 667-212-4273, $200-250

NEW YEAR'S EVE AT GUNTHER & CO.
This Highlandtown newbie is going all out for its first New Year's Eve, offering a special chef's tasting menu featuring dishes like foie gras mousse, Korean shortribs with kimchi, mushroom gnocchi with bacon and pine nuts, vanilla-saffron poached lobster, and a hazelnut crème brûleé for dessert. Gunther & Co., 3650 Toone St., 443-869-6874, $75

NEW YEAR'S OFFERINGS AT B&O AMERICAN BRASSERIE
Head to this trendy spot inside the Hotel Monaco to enjoy a five-course fixed menu featuring oysters with crème fraiche and caviar, mixed greens with goat cheese and blood oranges, pastrami-cured sea bass, roasted pheasant, and chocolate mousse with poached pears. Plus, the restaurant's annual Hangover Brunch will be in full swing on New Year's Day, highlighting chicken and waffle sandwiches, monkey bread, drunken matzo ball soup, and fries topped with oxtail chili and a fried egg. 2 N. Charles St., 443-692-6172, $65-115
NEW YEAR'S EVE AT THE ELEPHANT
This newly refurbished restaurant inside a famed 19th-century mansion in Mt. Vernon is celebrating its first New Year's Eve with a three-course prix-fixe, cocktails in its Marble Bar, and live music performed by Baltimore Swing Drop. 924 N. Charles St., 443-447-7878, $75-115
NEW YEAR'S EVE AT CINGHIALE
Treat yourself to a trip to Italy by way of Harbor East at this modern concept on the water. A special four-course prix-fixe menu will include dishes such as roasted celery root soup, grilled radicchio and endive salad, squid ink spaghetti with blue crab, Maine lobster ravioli, grilled Bronzino with crispy capers, panna cotta, and ricotta cheese cake. 822 Lancaster St., 410-547-8282, $99-139

NEW YEAR'S EVE AT LE GARAGE
This Hampden hotspot is offering a special four-course prix-fixe to ring in the New Year, complete with baked oysters, cauliflower fondue, acorn squash and arugula salad, pan-roasted scallops, hanger steak frites, and figgy pudding with warm toffee sauce.911 W. 36 th St., 410-243-6300, $65
NEW YEAR'S EVE AT WINE MARKET BISTRO
Enjoy a festive feast before watching the fireworks light up the harbor from this go-to fine dining den in Locust Point, which is offering fancy fare like butter-poached lobster tail, Oysters Rockefeller, duck confit, pan-roasted rockfish, goat cheese gnocchi, and flourless chocolate cake. 921 E. Fort Ave., 410-244-6166, $69

NEW YEAR'S EVE PARTY AT GRAND CRU
At this celebration in Belvedere Square, Grand Cru's team will be shucking oysters, serving fancy snacks, pouring cocktails, and popping champagne at midnight. 527 E. Belvedere Ave., $55, 667-212-4847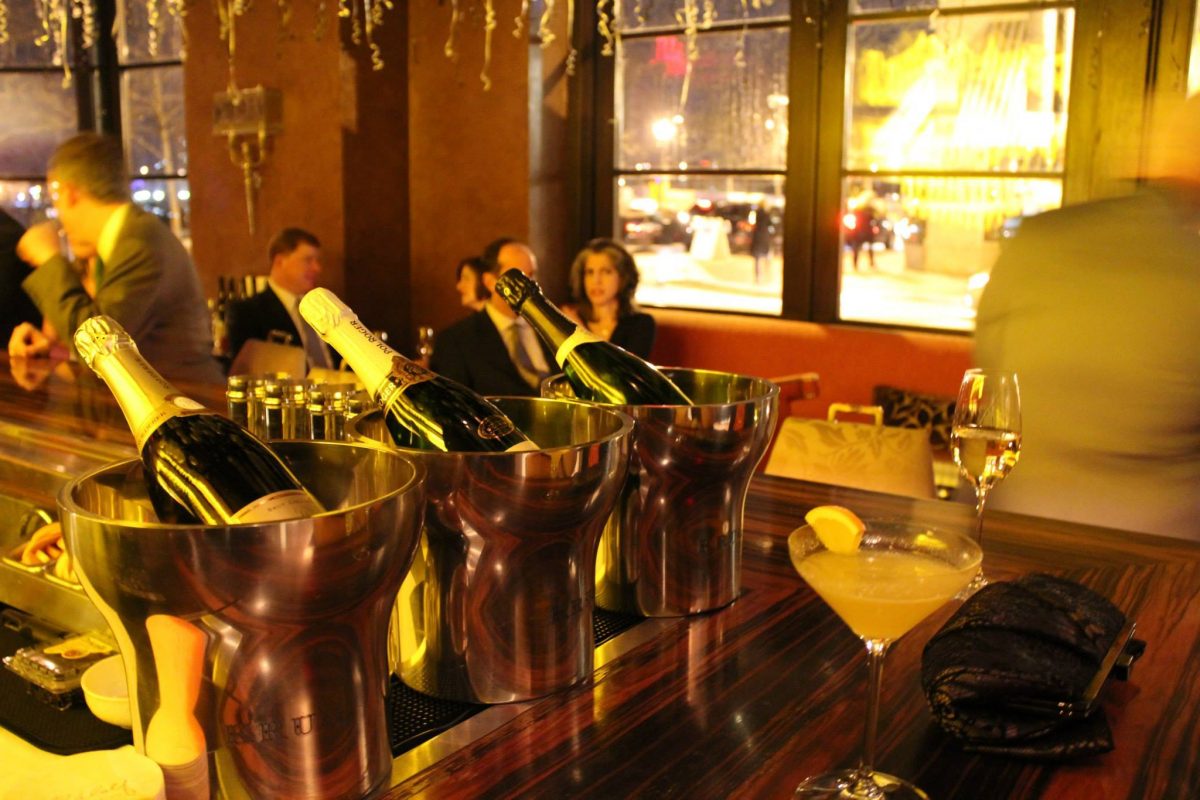 OUT OF THE ORDINARY
STUDIO 54: NEW YEAR'S DISCO FEVER
Dig out your old bellbottoms and travel back to the '70s at this dance party downtown. The price of admission includes all-inclusive eats and drinks, disco hits spun by DJ Joe Flores, and free-flowing champagne at midnight.Argosy Café, 7 N. Calvert St., 443-869-2942, $80
NEW YEAR'S EVE COMEDY BASH
Laugh your way into 2017 at this comedy club extravaganza featuring headliners Damo Hicks and Tom Simmons. Ticket packages include a dinner buffet (think grilled flank steak, Tuscan chicken, and oven-roasted potatoes), open bar access, and a post-show dance party. Magooby's Joke House, 9603 Deereco Road, Timonium, 410-252-2727, $75-285
NEON NEW YEAR'S EVE
At this Federal Hill rager, throw on a glow necklace to enjoy laser shows, black-light rooms, and streaming music videos while dancing to tunes spun by DJ JBomb.Mother's Grille, 1113 S. Charles St., 410-244-8686, $10
SPIRIT OF BALTIMORE NEW YEAR'S EVE CRUISES
Toast the New Year in style aboard the Spirit of Baltimore, with passed hors d'ouvres, a premium dinner buffet, and a front-row seat to the fireworks sparkling over the harbor. Cruises depart from 561 Light St., 866-845-7245, $50-180
WATERMARK NEW YEAR'S EVE CRUISE
Grab a group of friends and enjoy this booze cruise around the Inner Harbor, featuring party favors, live DJ entertainment, a fully-stocked bar. Cruise departs from 401 Light St., 410-268-7601, $83
LASER DISCO 2017
Game is shedding its sports bar style in favor of confetti blasts and laser shows at this New Year's Eve celebration, where party-goers will enjoy house music from more than 10 DJs. Game, 1400 Warner St., 410-385-0100, $25-12