The List: December 2019
The hottest happenings around town this month.
Mayor's Christmas Parade
When Debbie Oxnard walked with The Silver Steppers, an area equestrian drill team, in the Mayor's Annual Christmas Parade for the first time in 2009, her participation was a complete surprise to her mother. To Oxnard's family, watching the annual parade has become as cherished a tradition as Christmas morning, so when she rode by her mother's home on Hampden's 41st Street with the whole family watching, her mom was shocked. "We quickly took pictures while the parade was stopped at a red light," Oxnard says with a laugh. This year's procession on December 8 will be Oxnard's 10th time riding in the parade, with her family cheering the group on from their front stoop with hot cocoa in hand. "I grew up watching that parade, so riding in it is amazing," she says. "It's like coming home."—KP Location varies. 1 p.m.. Free.
---
Night of 100 Elvises
Dec. 6-8. Trust us: You can't help falling in love with The Lord Baltimore Hotel's annual Night of 100 Elvises. For the 26th year, the downtown venue will pack three of its rooms with entertainment fit for The King, including dozens of Elvis impersonators, tribute artists, and plenty of hip-thrusting dance moves. With classic car displays, vintage rock 'n' roll memorabilia, an Elvis ice sculpture, and, new this year, a themed wedding chapel, attendees definitely won't be lonesome on this night. Lord Baltimore Hotel, 20 W. Baltimore St.. 7-11p.m.. $62-876.
---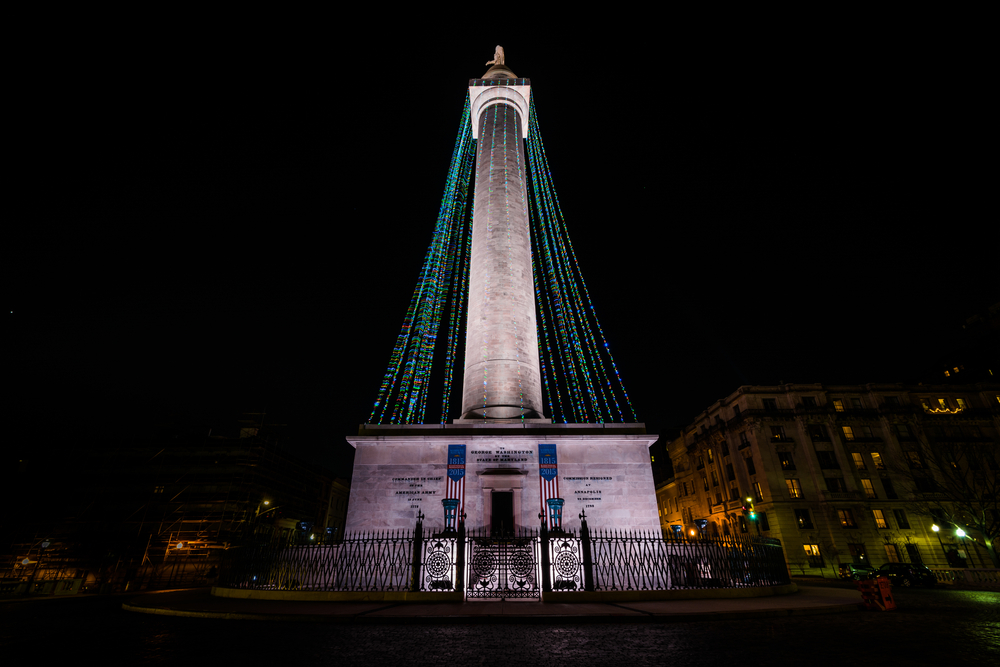 Washington Monument Lighting
Dec. 5. You can't call yourself a true Baltimorean until you've attended the region's longest-running holiday tradition in the heart of Mt. Vernon. Join thousands of onlookers around the Washington Monument and watch in awe as fireworks light up the night sky to mark the start of another holiday season. After the show, peruse a holiday village, catch a live performance, and duck into local haunts like Wet City and Dooby's to warm up with fellow revelers and drink specials. Mount Vernon Place. 5-8 p.m.. Free.
---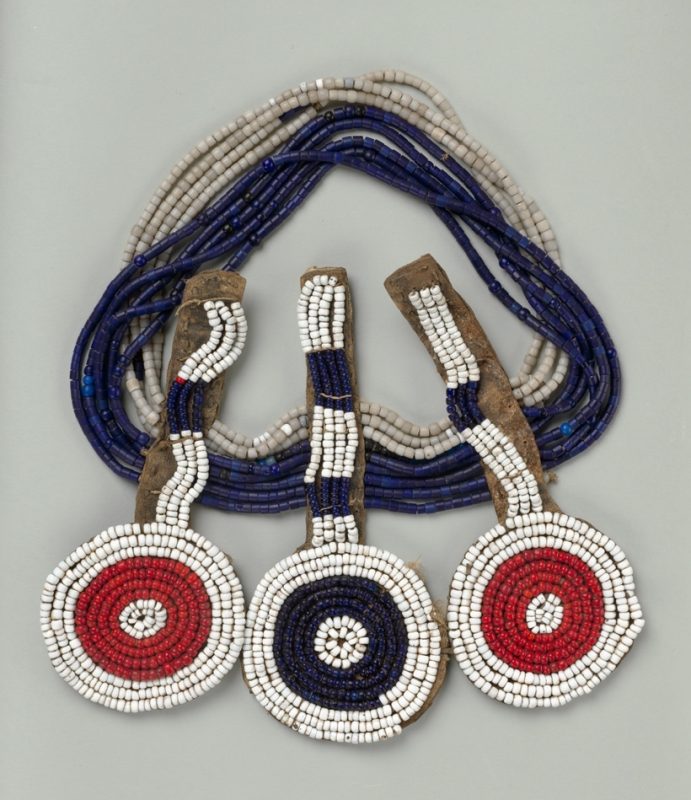 Adorned: African Women and the Art of Identity
Dec. 11-June 19, 2020. Learn more about the incredibly strict gendered division of artistic labor that existed in sub-Saharan Africa throughout the 19th and 20th centuries through this new exhibition at The Baltimore Museum of Art. Opening this month, this thought-provoking display will bring two dozen pieces from the museum's collection together, including jewelry, dyed textiles, and intricately decorated gourds, to illustrate how the types of works created by men and women shaped the social identities of that time. 10 Art Museum Dr.. Time varies. Free.
---
The Stoop Holiday Hootenanny
Dec. 12. What could be more Baltimore than coming together to tell stories around a metaphorical stoop? Get together with friends and neighbors at The Senator Theatre for an evening of cocktails, a bluegrass performance from local father-son duo Ken and Brad Kolodner, and listening to brave Baltimoreans share stories, from heartwarming to outrageous, about past holiday experiences. This Stoop stomp is sure to keep you inspired throughout the season. The Senator Theatre. 7 p.m.. $15-25.
---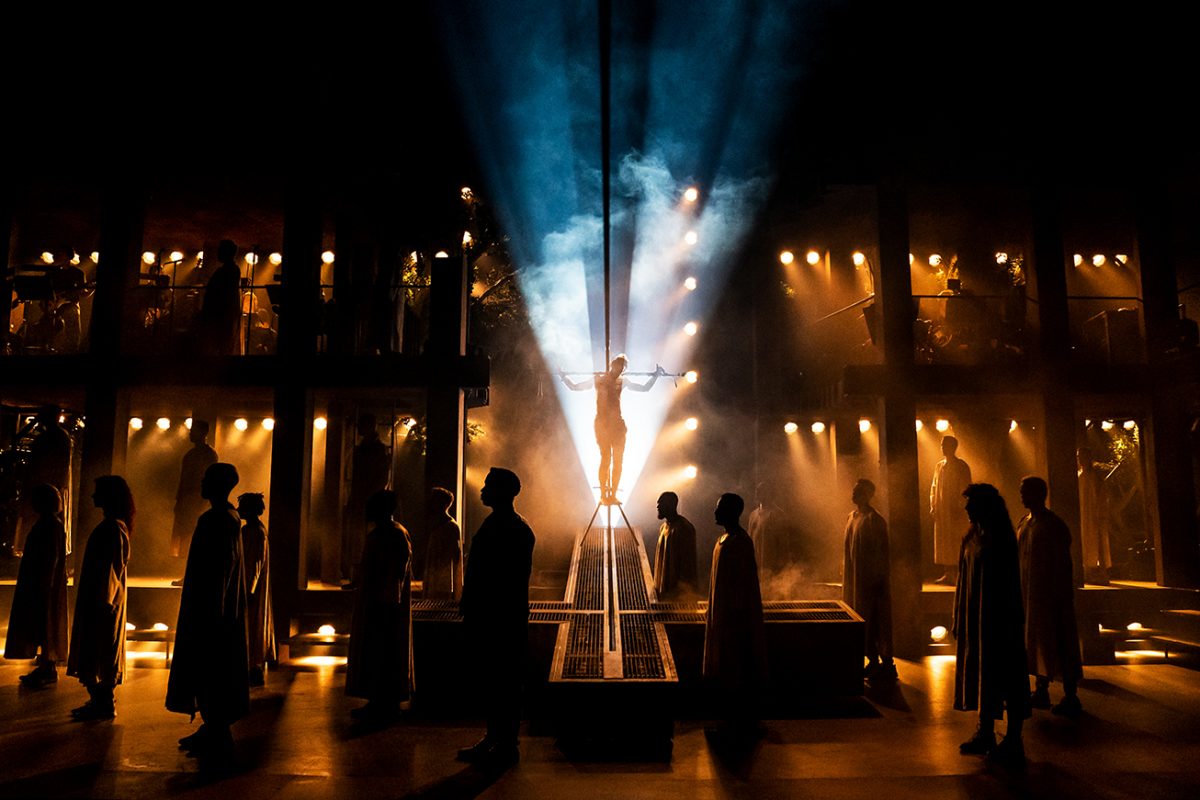 Jesus Christ Superstar
Dec. 17-22. Fifty years ago, acclaimed composer Andrew Lloyd Webber debuted this rock-inspired soundtrack to Jesus Christ's final weeks. Now, the musical phenomenon has been revived for a powerhouse anniversary tour. Whether you've got heaven on your mind, or you're just feeling like a superstar, head downtown to the Hippodrome Theatre to see Jesus Christ in all his singing and dancing glory. 12 N. Eutaw St.. Time varies. $80.50-160.
---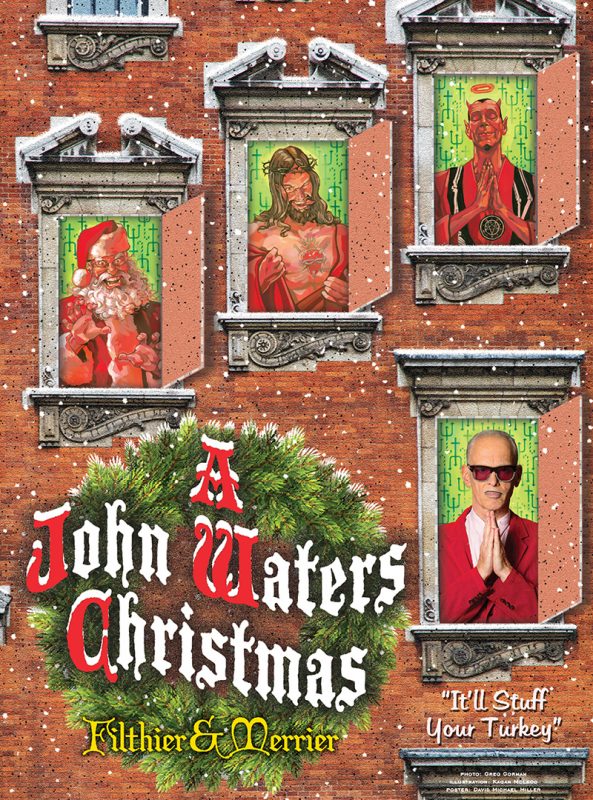 A John Waters Christmas
Dec. 19. As long as he lives to peddle impudence, John Waters will host his annual one-man holiday show, "A John Waters Christmas," where nothing is off-limits. Will this local filmmaking icon go toe-to-toe with President Trump's recent Twitter attacks on Charm City to set the record straight, or will he set his sights elsewhere? Whatever the Pope of Trash has in store, head down to Baltimore Soundstage for a refreshing taste of his typical twisted humor. 124 Market Pl.. 7 p.m.. $44.
---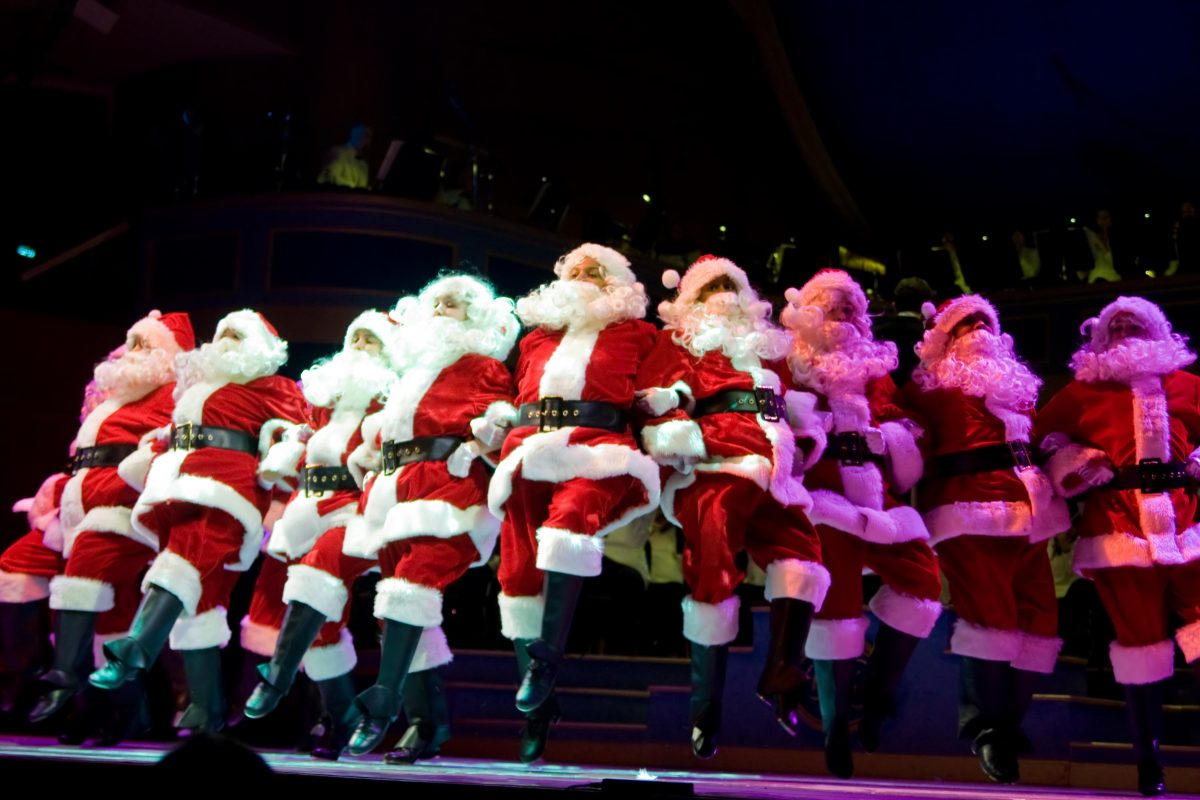 BSO Holiday Spectacular
Dec. 21. Nothing rings in the holiday season quite like tap-dancing Santas. This exciting program at the Joseph Meyerhoff Symphony Hall will transport you to a holiday haven, featuring the crowd-favorite Santas, an audience sing-along, and a few other musical surprises. Stay in the holiday spirit after the show with opportunities for family photos, holiday cookies, and ornament shopping in the lobby. The Meyerhoff Theatre. Time varies. $17.50-75.
---
Kwanzaa Celebration
Dec. 28. Every year, the Reginald F. Lewis Museum hosts an all-out Kwanzaa celebration that brings Baltimoreans from all walks of life together to honor this week-long holiday that lauds African heritage in African-American culture. Head to the downtown museum to experience African dance and drumming performances, workshops, lectures, crafts, and even a marketplace with the theme Ujima: Collective Work and Responsibility. In between activities, walk through the galleries to view exhibitions such as EMPOWERED! Black Action Figures, Superheroes, and Collectibles. 830 E. Pratt St.. 11 a.m.-4 p.m.. $5.
---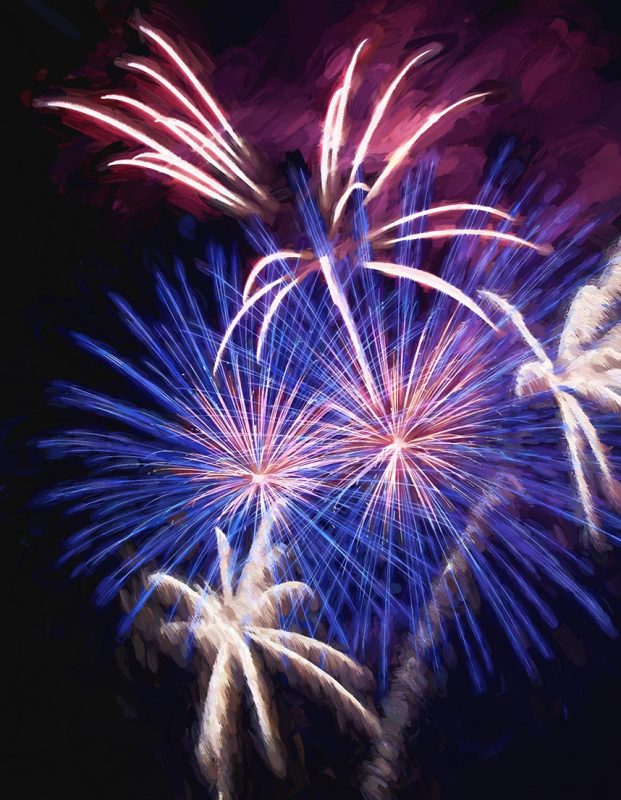 New Year's Eve Spectacular
Dec. 31. While there will be no shortage of celebratory dinners, parties, and concerts to ring in the start of a new decade, this Inner Harbor extravaganza is certainly the centerpiece of the evening. With a fireworks show that can be seen from waterfront neighborhoods like Federal Hill and Canton, as well as live music and dancing along the Inner Harbor promenade, this annual New Year's Eve Spectacular is a can't-miss way to welcome the start of 2020. 100 Light St.. Time varies. Free.
---