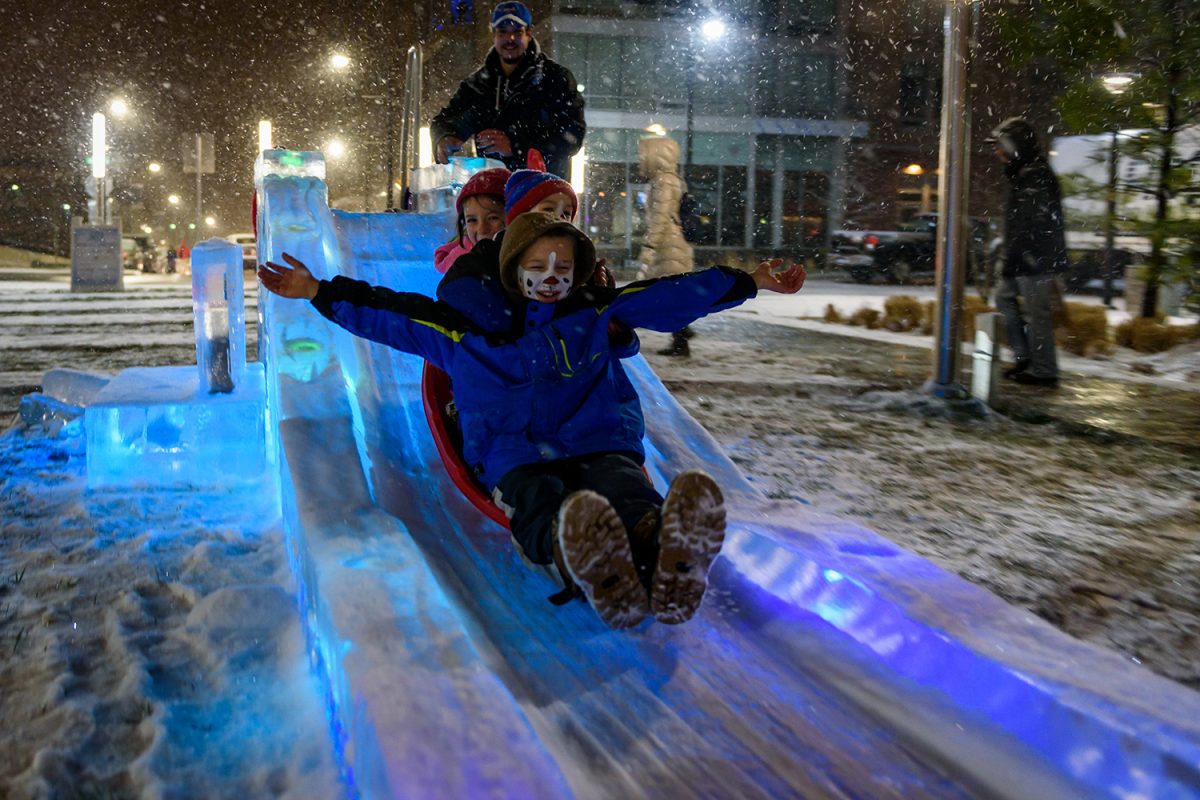 EAT
Locations & times vary. $15-45.
To understand just how much locals love the city's Restaurant Week, please direct your attention to the clock on the event's website that counts down how many days, hours, minutes, and seconds are left until the deals begin. Through next Saturday, more than 90 local eateries will serve up fixed menus at a sweet price: two-course brunch or lunch for $15 to $20 and three-course dinner for $25 to $45. Map out a game plan, make your reservations, and prepare to indulge in a week of special selections from newcomers like Orto and True Chesapeake Oyster Co. and city staples like Tio Pepe Restaurant and The Prime Rib.
DRINK
Locations, times, & prices vary.
There's no doubt about it: Baltimore is ready to paint the town purple and watch Lamar Jackson lead the Ravens into the playoffs. If you're feeling overwhelmed by the number of options for where and how to cheer on the 14-2 giants, no worries, we rounded up the best pre-games, parties, and Ravens Flock festivities for you. Check out our picks for the best spots to throw on a jersey, crack a beer, and celebrate the Ravens' stellar season, including stand-out favorites like the Purple Patio at Mother's Grille and Charles Village Pub in Towson.
SEE
Harbor Point, 1310 Point St. 12 p.m.-6 p.m. Free.
It's that time of year when Baltimoreans typically stay inside to avoid the blustering wind and bitter cold, but the Harbor Point Ice Festival gives locals and visitors alike the chance to wrap up and come together in this magical winter wonderland. Visit Harbor Point during this one-day affair to marvel at handmade ice sculptures, enjoy live music, explore eats from area food vendors, and participate in tons of family-friendly activities.
HEAR
Maryland Science Center, 601 Light St. 9-10 p.m. $15.
Even if you're the biggest David Bowie fan out there, you've (probably) never experienced his cult-favorite album, The Rise and Fall of Ziggy Stardust and the Spiders from Mars, quite like this. Head to the Maryland Science Center on Friday night to experience the museum's popular Music Under the Dome series, where the 360-degree sights and sounds of this out-of-this-world album will fill the planetarium dome. Since the first showing is already sold out, snag tickets to the 9 p.m. seating and then prepare to fly through galaxies and constellations during this alien-rock show.
DO
Ottobar, 2549 N. Howard St. 11 p.m-2 a.m. Free.
The first full work week of the new year has been long, to say the least. If you're in need of a serious pick-me-up, end your Saturday night on the Ottobar's dance floor, belting out the lyrics to "Truth Hurts" and "Call Your Girlfriend." DJ Pancakes will be spinning the latest and greatest hits from all female artists until closing time, so dance off the week's stress with three hours of tunes by the likes of Madonna, Missy Elliott, and more.