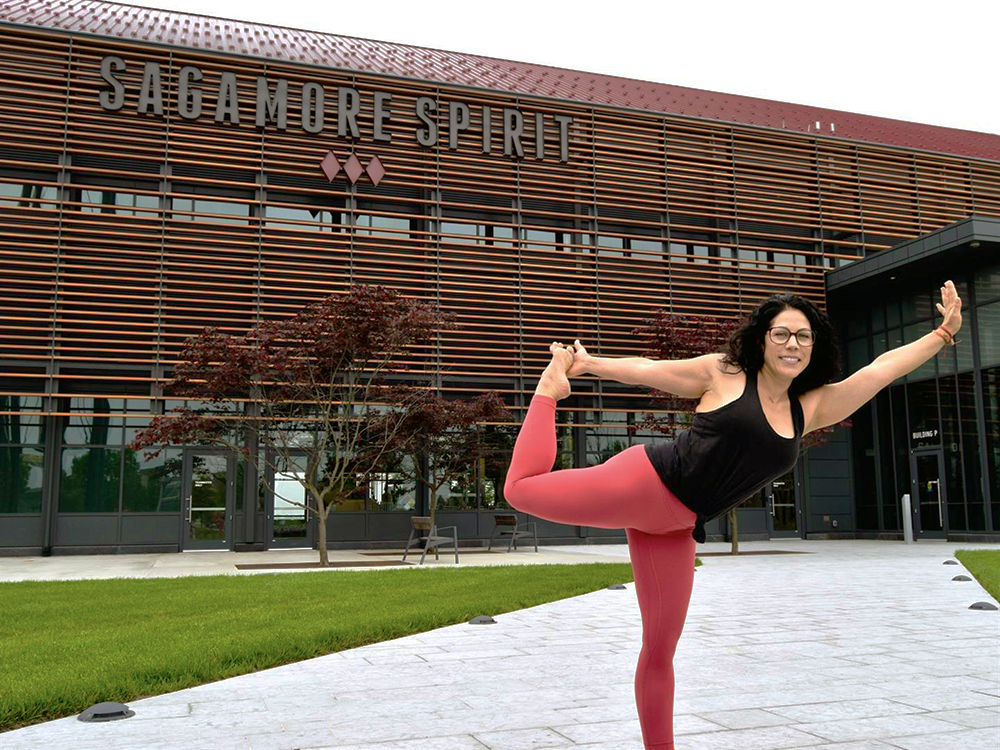 Sagamore Spirit
EAT
Mt. Vernon Marketplace, 520 Park Ave. 6:30-9:30 p.m. Free.
We've been (impatiently) waiting for this party to celebrate the opening of AJ's Deli ever since its soft launch back in October. This Friday, locals can finally give this modern delicatessen the welcome bash it deserves. Stop by this must-try stall at Mount Vernon Marketplace to try its signature bagel hot dog bites or cloak and dagger sandwiches, and then stick around for live music by rock n' roll group Flashback and specials on wine and lemon drop shooters.
DRINK
Second Chance, 1700 Ridgely St. and Baltimore Community ToolBank, 1224 Wicomico St. 10 a.m.-1 p.m. Free.
If one of your "new year, new me" resolutions is to give back to the Baltimore community, you're in luck. Local nonprofit program Volunteering Untapped will host its monthly do-good initiative at two locations: Second Chance, where volunteers will help organize and process the organization's building materials, and Baltimore Community ToolBank, where helpers will build wheelbarrows and make equipment improvements. After a hard morning's work, volunteers will be rewarded at Brewer's Cask in Federal Hill by knocking back a few well-earned beers to start the year off right.
SEE
Harbor Point, 1310 Point St. 2-8 p.m. Free.
With snow in the forecast for this weekend, bundle up and head to Harbor Point to experience a true winter wonderland. Watch in awe as award-winning ice sculptors use chainsaws and chisels to create lifelike figures, and enjoy live music, kid-friendly activities, and snacks from local vendors like Farm to Charm, Bistro Lunch Box, and Kommie Pig BBQ. If you miss the festival, no worries, the sculptures will remain on display as long as the weather stays chilly.
HEAR
Reginald F. Lewis Museum, 830 Pratt St. 1-3 p.m. Free-$8.
Although more than 70 of the late artist Romare Bearden's collages, watercolors, and drawings have been on display at the Reginald F. Lewis Museum since November, the stories behind how he advocated for change through his art will come alive for the first time this weekend. Co-director of the artist's namesake foundation, Diedra Harris-Kelley, will lead a discussion at the downtown museum on Bearden's role as an artist-activist during the 1960s, exploring how his work both in and out of his studio impacted the world.
DO
Sagamore Spirit, 301 E. Cromwell St. 10-11:30 a.m. $20.
Whether you've been sticking closely to your new year's resolution or made a few missteps in the initial weeks of 2019, re-center yourself this Sunday at Sagamore Spirit's weekly yoga class in the processing room of the award-winning whiskey distillery. After a tour of the facility and an hour-long yoga course to help you prepare for the week ahead, cool down with a post-workout cocktail made with Sagamore Rye Whiskey.