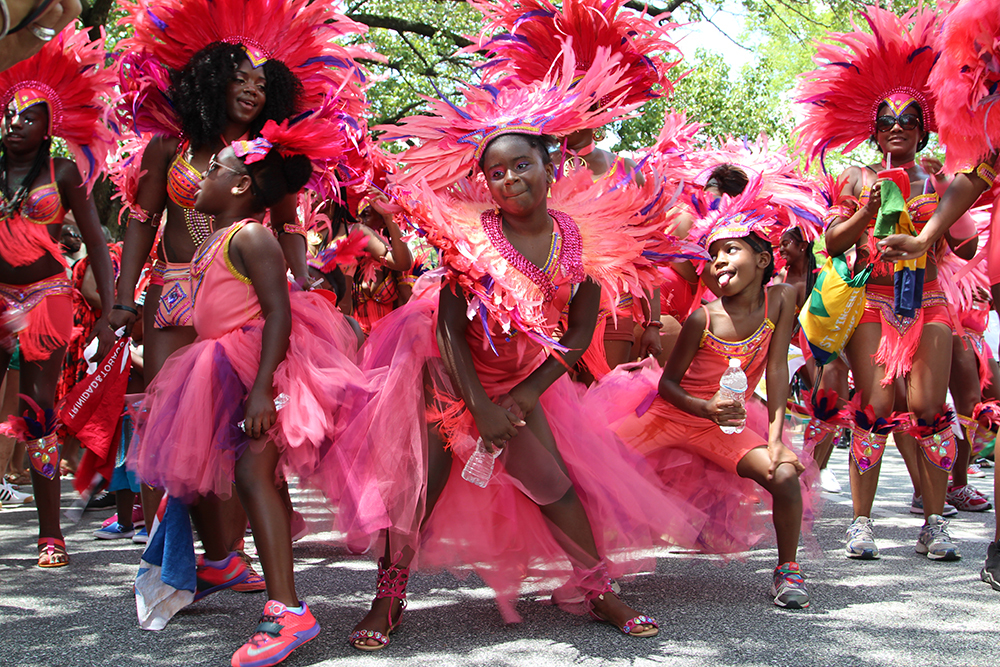 Meredith Herzing
EAT
McKeldin Square, 101 E. Pratt St. 11 a.m.-2 p.m. Free. 443-743-3308.
Whether you're on your lunch break or cutting out of work a little early (we won't tell), start your weekend with bites from Harbor Market, a bi-weekly pop-up marketplace at McKeldin Square. This Friday's lunchtime lineup includes eats from Mt. Vernon favorite Dooby's, barbeque fare from The Smoking Swine food truck, and foodie-approved drinks from Le Monade. Stick around to hear live music and play lawn games like corn hole and can jam during this afternoon escape.
DRINK
Das Bier Haus, 1542 Light St. 11 a.m.- 2 a.m. Free. 443-708-8854.
Oktoberfest is still three months away but fear not—Das Bier Haus' annual summer block party will have enough beers to tide you over until then. On Saturday, the South Baltimore beer hall will take over Light Street for eine feier with live music by Baltimore-based acts Mike Manos and The Readys, drinking games, and, of course, tons of ice-cold beer. With free-flowing brews like Devils Backbone, Goose Island, and Hofbrau, raise a giant stein and revel in this third annual al fresco street party.
SEE
Clifton Park, 2801 Harford Rd. Sat. 12-10 p.m., Sun. 12-9 p.m. Free-$20. 410-362-2957.
This weekend, experience the sights, sounds, and flavors of the 37th annual Baltimore Caribbean Carnival at Clifton Park. The highlight of this two-day festival is hands down Saturday's must-see parade, featuring a mile-long procession of fluorescent costumes, masked revelers, and pulsing calypso and reggae beats. Join thousands of attendees at this can't-miss tradition for tons of authentic eats, live music by jab jab superstar Tallpree and socasinger Patrice Roberts, and the chance to see one of the city's most colorful parades.
HEAR
Ladew Gardens, 3535 Jarrettsville Pike, Monkton. 6-8 p.m. Free-$15. 410-557-9570.
Pack up the lawn chairs, a pair of shades, and a picnic basket—that's all you'll need to enjoy this Sunday's Charm City Junction concert at Ladew Gardens. This beloved local acoustic quartet released their sophomore album, Duckpin, on Thursday, so think of this outdoor concert as a release party of sorts. Their plucky, Americana sound is ideal for all ages, so bring the kiddos and dance along to tunes like "Frog on a Lily Pad" and "Train on The Island."
DO
R. House, 301 W. 29th St. 12-5 p.m. Free. 443-347-3570.
Remington's R. House has become a local staple for its rotating food stalls and themed cocktails. But this weekend, the popular food hall will become part-baseball stadium and part-roller skating rink during this first-of-its-kind fundraiser to benefit MissionFit Baltimore. Grab a hot dog from White Envelope and enjoy the family-friendly fun, including a dunk tank, a skate party in the parking garage with beats by radio station WTMD, and a home-run derby. Best of all, the guest of honor at Saturday's celebration is none other than the Orioles Bird.