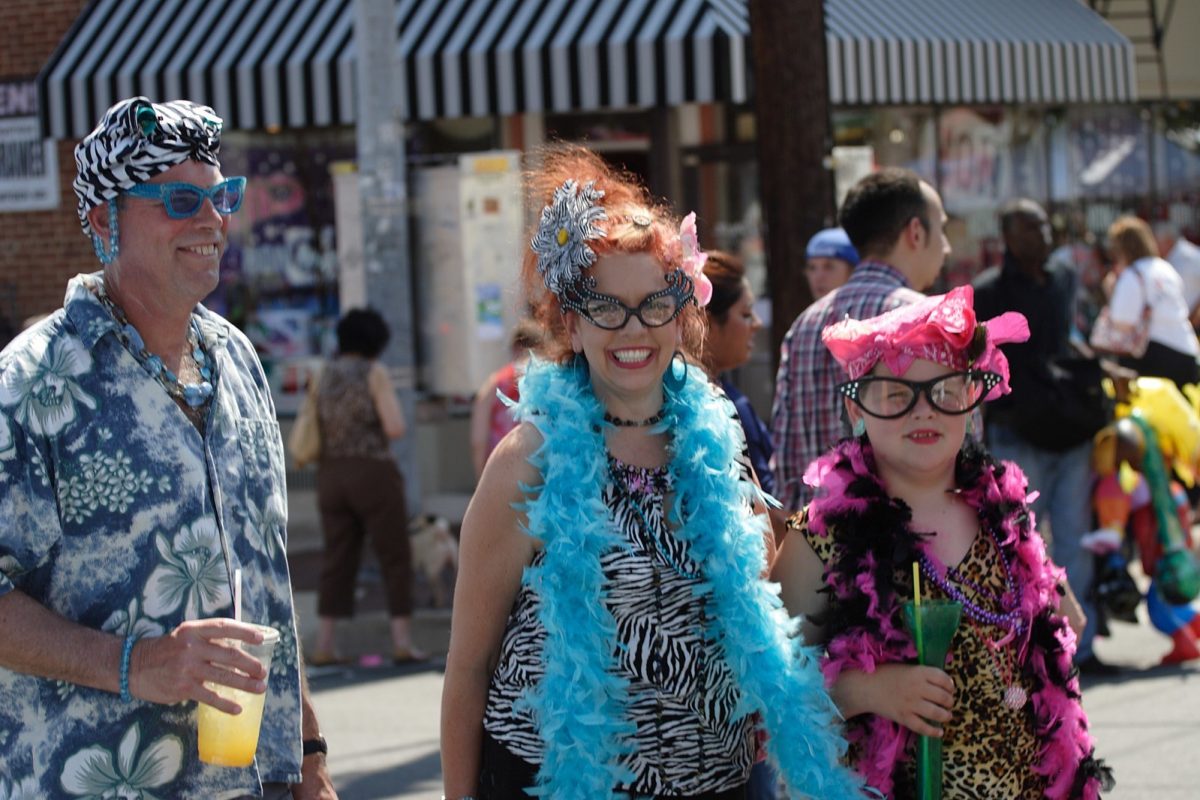 Doug Miller
EAT
Sandlot, 1000 Wills St. 12-4 p.m. $65-5,000. 410-628-0795.
All you need to make a difference this weekend is an appetite. On Saturday, head to Sandlot, Harbor Point's buzzy waterfront oasis, for an all-you-can-taste foodie fundraiser to benefit the Cystic Fibrosis Foundation of Maryland. With your toes in the sand, sample eats from the event's stellar lineup of local vendors, including Blue Pit BBQ, The Charmery, and Wit & Wisdom, and sip on free-flowing cocktails made by the Baltimore Bartenders Guild.
DRINK
Old Line Spirits, 4201 E. Pratt St. 5 p.m.-12 a.m. Free. 443-218-9984.
Since opening its doors last February, Old Line Spirits has become a popular destination for local whiskey and rum connoisseurs. This Friday, founders Mark McLaughlin and Arch Watkins will celebrate the grand opening of the Highlandtown hoochery's full-service cocktail bar with libations made from their award-winning spirits. Soak up the specialty cocktails, sample bites from chef Nancy Longo of Pierpoint Restaurant, and revel in the city's first-ever distillery bar.
SEE
Canton Waterfront Park, 3001 Boston St. 8 a.m.-2 p.m. $40. 443-743-3308.
The Waterfront Partnership's Healthy Harbor Initiative is making a big impact on our local waterways—we might be able to swim in the Inner Harbor by 2020—but there's still plenty of work to be done. This Saturday, do your part by paddling as part of a kayak and canoe fleet dressed in Baltimore-inspired costumes as it glides from Canton Waterfront Park to the Inner Harbor to benefit local restoration efforts. Don't have your own vessel? Show your support from the shoreline with banners and cheer during its annual rally and after party to continue the fight for clean waters.
HEAR
The Crown, 1910 N. Baltimore St. 8 p.m.-1:30 a.m. Free. 410-625-4848.
It feels like we blinked and five years of killer karaoke and all-night dance parties flew by at this Station North arts staple. To celebrate a half-decade of shows, screenings, events, and the city's DIY arts scene, The Crown will host a packed lineup including a medley of local musical acts like R&B duo Chiffon, clubby singer-songwriter Hunter Hooligan, electronic pop artist Micah E. Wood, and psychedelic rockers Bubble Wand, plus Detroit's futuristic noise group The Imaginatron. Just be sure not to miss Brendan Sullivan, the venue's former manager and Weekends bandmate when he returns from New York for a homecoming set.
DO
W. 36th St., Hampden. Sat. 11 a.m.-10 p.m., Sun. 12-6 p.m. Free.
This weekend, Bawlmer's pride and joy turns 25 and is only getting better with age, hon! Get gussied up in your wildest feather boas and bejeweled shades for this annual two-day festival that honors the city's historic working-class women with a can't-miss block party. On Saturday and Sunday, stroll through the streets of Hampden to hear live music by local acts, like Soul Cannon and J Pope and the HearNow, browse through dozens of eclectic craft vendors, and, of course, cheer on your favorite Hon in the annual "Best Hon" competition.