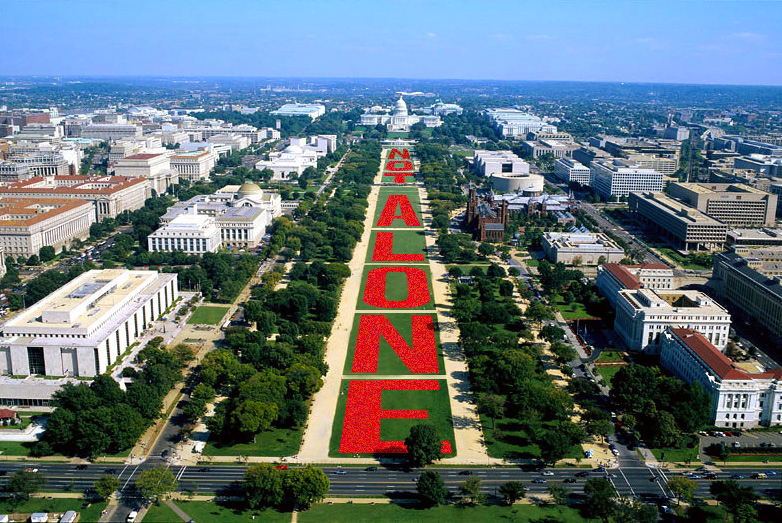 FORCE: Upsetting Rape Culture
EAT
Patterson Park, 2800 Eastern Ave. 12-9 p.m. $10-65.
Named one of the top 10 festivals in the Old Line State, this all-day food truck frenzy at Patterson Park is guaranteed to leave you stuffed and satisfied. Now in its eighth year, this fan-favorite fest will have all sorts of local eats—from tzatziki to tacos to ice cream—as well as live music from regional bands like Squaring the Circle and Muskrat Lighting, special activities for the kiddos, and even hot air balloon rides.
DRINK
Diamondback Beer, 1215 E. Fort Ave. 12-7 p.m. Free.
Since the city has already been hit with sweltering heat and almost-daily rain showers, we're ready to declare summer's arrival a few weeks early. To kick off the season, Diamondback Beer is throwing a mini music festival on its outdoor patio, with sets from locals like acoustic singer-songwriter Ray Wroten, funky-folk act Gene & Friends, and blues and reggae band Ray Wroten & The Revolvers. But the real star of the afternoon festivities is the Locust Point brewery's latest beer: Marty Says, a lightly hopped cream ale brewed with German pilsner malt. Pair the new brew with onsite eats from Dooby's, The Urban Oyster, and Hull Street Blues Café.
SEE
The National Mall, Washington D.C. Fri. 1-9 p.m., Sat. 9 a.m.-9 p.m., Sun. 9 a.m.- 4 p.m. Free.
For the past five years, survivors of sexual and intimate partner violence from across the country have created more than 3,000 quilt squares that, when displayed together, spell out "NOT ALONE" and "NO ESTAS SOLX" over the length of four football fields. Known as the Monument Quilt, this project from Baltimore-based nonprofit FORCE: Upsetting Rape Culture is the largest monument ever dedicated to survivors of sexual and domestic violence and will blanket the National Lawn starting Friday afternoon. Make the quick trip to Washington, D.C. for this momentous weekend dedicated to sharing survivors' stories on the national stage, and participate in workshops, listen to speakers, and attend a self-defense workshop while you're in town.
HEAR
The Parkway Theatre, 5 W. North Ave. 8:30-10:30 p.m. Free-$11.
With plenty of buzz already circulating about the musical biopic on the fantastical life of Sir Elton John, it's no wonder the SNF Parkway is celebrating the movie's debut with an all-out karaoke party. Whether you're attending the 7 or 9:45 p.m. screening, stop by the Parkway Lounge to join in on a rendition of "Tiny Dancer" or "Don't Go Breaking My Heart" with other fans decked out in The Rocket Man's signature funky glasses and glittery jackets. Before heading into the theater, read our review of this surefire hit.
DO
Saint Leo's Catholic Church, 227 S. Exeter St. Sat. 12-8 p.m., Sun. 11 a.m.-7 p.m. $1.
This outdoor festival marks the start of summer in Little Italy, as its streets are packed with neighbors and visitors delighting in a weekend filled with enough carbs and wine to last the year. Indulge in authentic Italian food, participate in the bocce tournament or cannoli-filling contest, and walk in Sunday's neighborhood parade to celebrate the roots of this historic community.