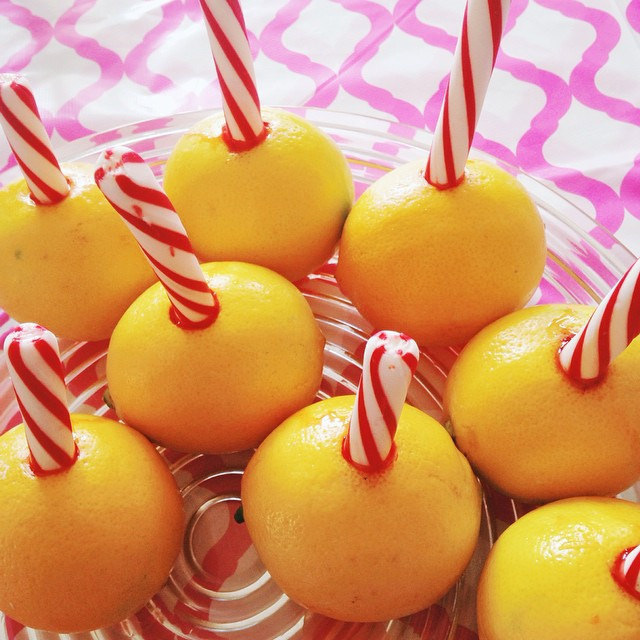 Flickr / Creative Commons
Five things to eat, drink, see, hear, and do with your Charm City weekend.
EAT
Brusco, 1302 Fleet St. 11 a.m.-8 p.m. Dishes from $3-10. 443-499-9090.
We love Dooby's enough as it is—what with its signature pork buns, bowls of ramen, and that avocado-covered toast at lunch—but now we're extra excited for the Korean-inspired cafe to join up with one of Harbor East's latest eateries. For one Friday, enjoy a day of Eurasian-fusion as the Mt. Vernon café teams up with the Greek-inspired sandwich shop, Brusco. Snack on gyro buns with feta and spicy hummus ($7), alongside dishes like falafel with kimchi cucumber ($6) and Korean fried chicken with tzatziki slaw ($9). Greece and South Korea might be 5,000 miles apart, but with mash-ups like Korean barbeque gyro, you can have the best of both worlds, right on Fleet Street.
DRINK
The Chasseur, 3328 Foster Ave. 12-8 p.m. $10. 410-327-6984..
The 141st Preakness Stakes might not be until the May 21, but for those who can't wait to get their horse-racing fix, head to Canton to screen Kentucky's claim to equestrian fame. For the third year, The Chasseur brings music, food, and beer for their Derby Block Party, where you can hear live local bands like garage-folk Skribe and bluesy Ricky Wise & The Dirty Unit while watching the big race. Best of all, you can rest assured you're sipping for a good cause, with a beer tent hosted by Washington, D.C.'s 3 Stars Brewing Company, where $1 of each draft will be donated to the Baltimore Animal Rescue & Care Shelter (BARCS).
SEE
American Visionary Art Museum, 800 Key Hwy. 10 a.m.-6 p.m. Free. 410-244-1900.
If you've been on the lookout for Chessie—aka the Loch Ness monster of the Chesapeake Bay—this just might be your month. As the 18th annual human-powered sculpture race takes its 14-mile route through the city, the streets will overflow with hordes of handmade creatures inspired by this year's "myths and monsters" theme. Find a spot at AVAM, Patterson Park, or Canton Waterfront Park to watch participants compete in this eight-hour event for irreverent prizes, like the "Grand Mediocre Champion" and "Worst Honorable Mention."
HEAR
Merriweather Post Pavilion, 10475 Little Patuxent Pkwy., Columbia. 7:30 p.m. $55-75. 410-715-5550.
The mere mention of Jason Aldean garners fluttering eyelashes and clutched chests amongst female country music fans. More than a decade ago, the Southern superstar skyrocketed to fame with a platinum album followed by five studio albums that cemented his place in Nashville with a unique blend of rock and R&B sounds. This Saturday, pull out your cowboy boots, pull on your jean shorts, and hit up the Merriweather woods for smash-hit songs like "Burnin' It Down," "Dirt Road Anthem," and his latest, released just last month, "Lights Come On." He'll also be joined on staged with other up-and-coming country stars Thomas Rhett, A Thousand Horses, and Dee Jay Silver
DO
Mt. Vernon Place, 699 Washington Pl. 11 a.m.-8 p.m. Free. 410-274-5353.
Over the past 105 years, FlowerMart has blossomed from a one-day flower festival into a weekend event full of flora, food, art, and entertainment. The festival's signature spring flowers and lemon-peppermint sticks make the walk through the Mt. Vernon squares worthwhile, even with the dreary weather. For the first time ever, FlowerMart also will donate a portion of its proceeds to two local nonprofits: House of Ruth Maryland and the Mt. Vernon Place Conservancy.