Top Singles 2016
Baltimore's top bachelors and bachelorettes tell us their date-night go-tos.
Finding love might not be easy , but in the City of Firsts, there seem to be endless options for the perfect date. From museums, parks, and sports arenas to a bevy of excellent restaurants and bars (Zagat recently ranked us the second-best food city in the country, thank you very much), Baltimore is your oyster when it comes to impressing a potential partner. With so many options, it can be hard to decide, so we asked 20 of the city's most eligible bachelors and bachelorettes to tell us about the eats, drinks, jukebox picks, and date nights that have charmed them in Charm City. Read on for their greatest hits.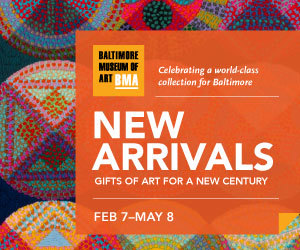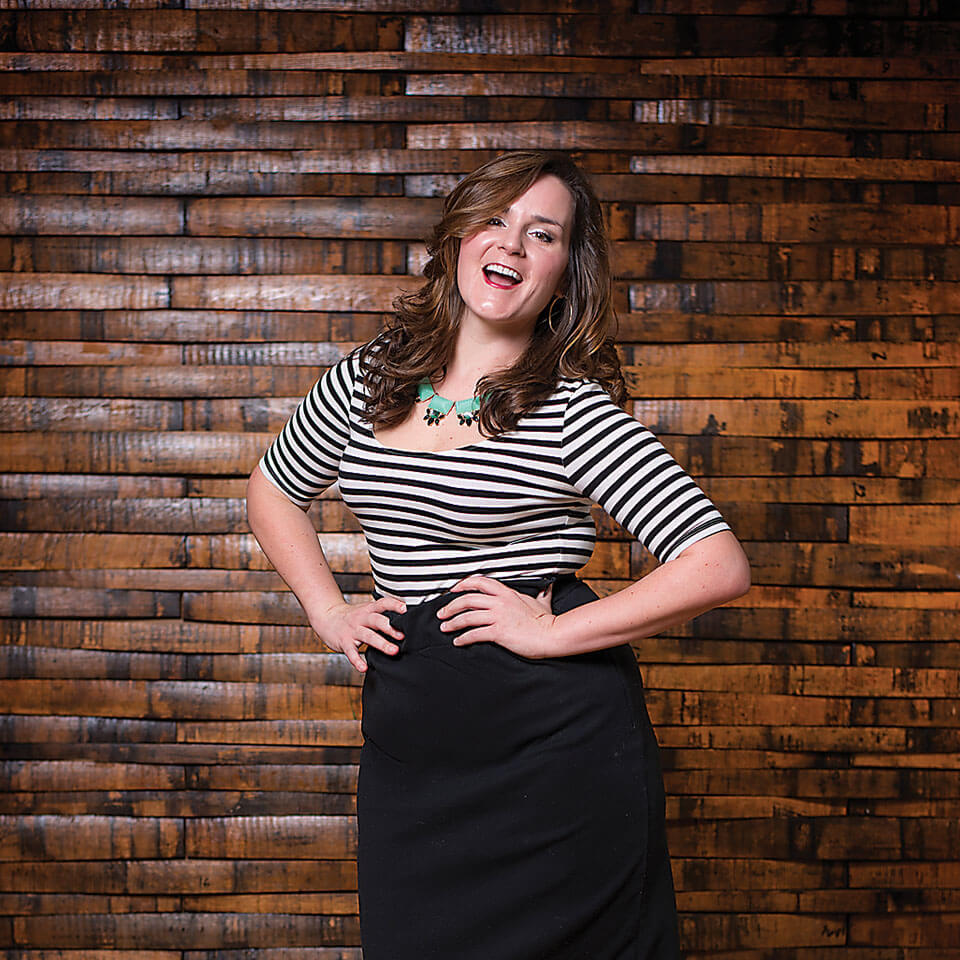 Cassandra Miller
31, public relations manager of Center Stage
Hometown haunts? Baltimore coffee shops with free Wi-Fi, like Dooby's, Almack's, and Artifact. Perfect date? Day game at Camden Yards that leads to picking crabs while watching The Wire on an outdoor screen by the harbor. (This might become a promotional video for Baltimore, in which case the city would then pay for our wedding and honeymoon in—you guessed it—Dundalk.) Go-to bar? Low-lit standbys like The Brewer's Art and W.C. Harlan for good drinks and a little knee-grazing. Favorite food? Berger Cookies. Au natural, in pies, in ice cream, in my mouth. Jukebox song? "Try a Little Tenderness" by Otis Redding and "Get Up (I Feel Like Being A) Sex Machine" by James Brown. Something you want to try? I want to go up more things—The Bromo Seltzer Arts Tower, Washington Monument, Federal Hill, et cetera. Worst date ever? One time, my date got arrested 20 minutes into a cup of tea. While two police officers are putting him into handcuffs, he yells, "I'll call you, Cassandra!" I deleted my OKCupid profile for two years. Potential partner? Someone who's like my dog: loyal, shaggy, always excited to see me, up for adventures, and really into cured meats. Desired relationship? A Sunday kind of love.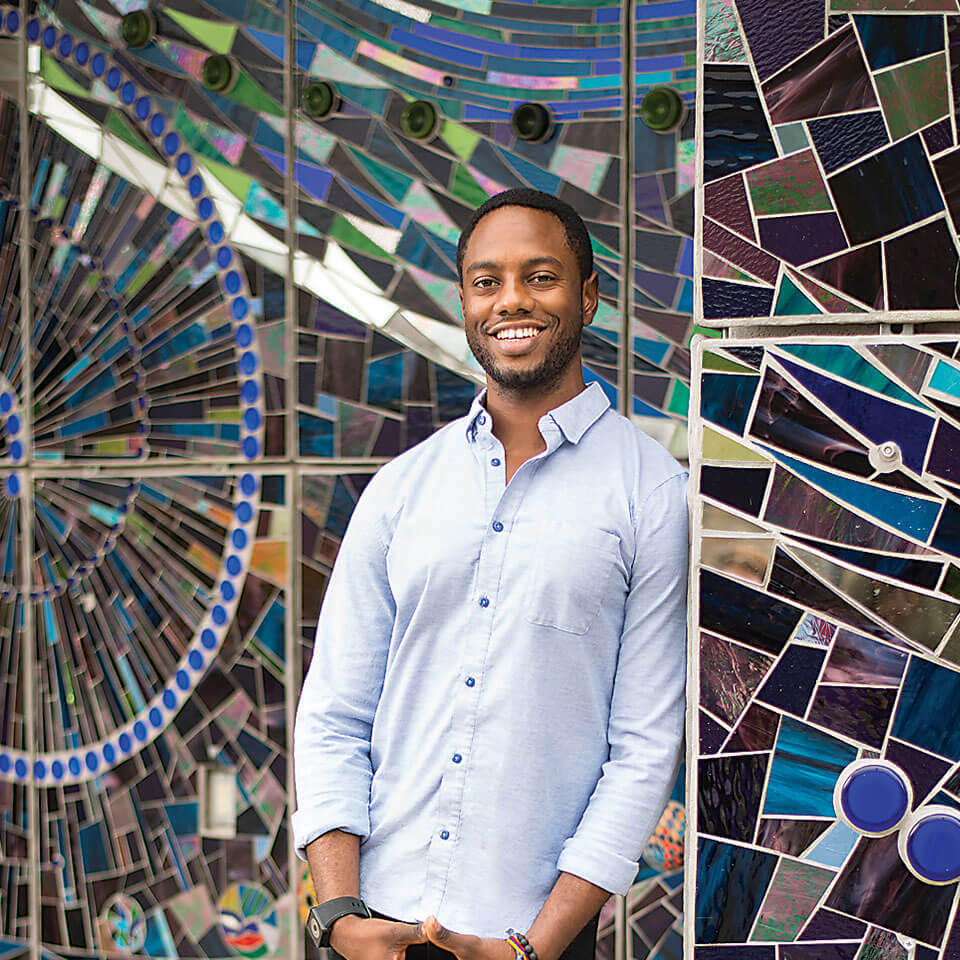 Jason Williams
36, well-being coach at Charm City PT
Hometown haunts? I like Harbor East because it's growing and good for the city. Plus it's full of great restaurants and shops. I like Lululemon and Sweetgreen. Perfect date? A private, candlelit dinner of halibut, roasted vegetables, and white wine at the Patterson Park Pagoda, preferably at sunset on a warm summer night. Rendezvous restaurant? Cinghiale is great for dates. It's not too loud, you can hear each other talk, and the food is amazing. My favorite dish is casunsei , a pasta filled with sage sausage and Parmesan cheese, but they have a little something for everyone, even if you're vegetarian. Favorite food? The crab soup at Thames Street Oyster House (it has short rib in it) or the fried chicken sandwich at Red Star. Jukebox song? "Love Never Felt So Good" by Michael Jackson and Justin Timberlake. Three things to know? I'm a morning person. I like to iron my clothes. I like Bravo TV.
Krystal Mack
30, owner of tricycle-based dessert businesses KarmaPop and The PieCycle
Hometown haunts? When I have free time, I really enjoy hitting up Ceremony Coffee on weekday mornings. Perfect date? A picnic at Cylburn Arboretum surrounded by the Japanese maple trees. Also Clavel and Pazo for décor and lighting. You gotta set the mood, right? Favorite food? It's a tie between One Sweet Moment's egg custard snowballs with cream or marshmallow and Pizza John's pepperoni pizza. Drink of choice? The Santa Sandia at Clavel or the daiquiri at Rye. Jukebox songs? Chuck Berry, Leon Bridges, and "My Little Brown Book" by Duke Ellington and John Coltrane, but my favorite song is "I Couldn't Love You More" by Sade. Something you want to try? I'm from Essex, but I've never been to Bengies Drive-In. Your Balt-amour has been . . . ? Comical but full of lessons. I've even made some great friends. Three things to know? I am very direct. Honesty is everything. Hygiene is a must.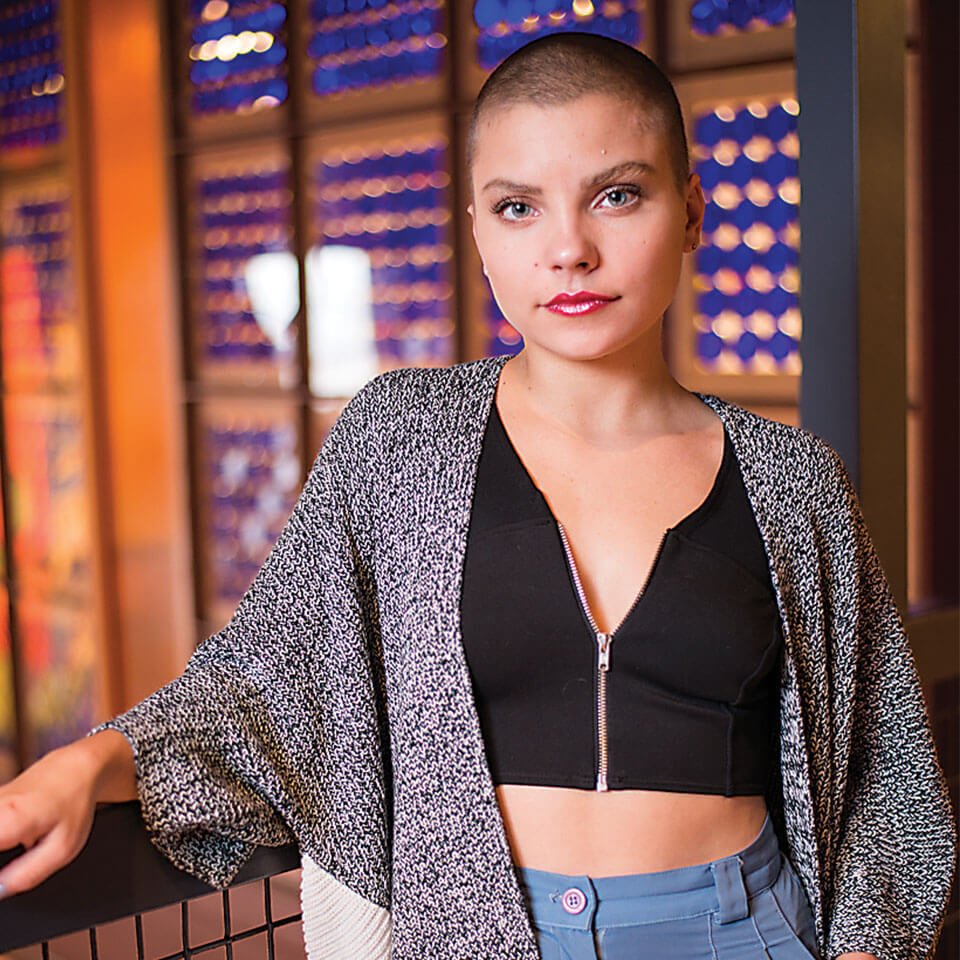 Abbey Parrish
23, founder of Platform Gallery, operations manager of Wham City Lights
Hometown haunts? Druid Hill Park, H.P. Rawlings Conservatory & Botanic Gardens, The Contemporary, Great Blacks In Wax Museum, and all the badass DIY spaces and galleries. Perfect date? A full-day adventure: a trip to Gunpowder Falls State Park, pedicures at Kim's Day Spa, a museum like The Baltimore Museum of Art or The Walters, with a show and drinks at night. Or Save Your Soul on any first Friday of the month. Go-to bars? The Crown, W.C. Harlan, Long John's Pub. Favorite food? Oysters at Faidley's in Lexington Market. Jukebox song? Anything Tina Turner. Something you want to try? Ride with the 12 O'Clock Boys. Worst pickup line you've ever heard? Why did you shave your head? Can I touch it? Three things to know? I'm busy, tired, and possibly hungry 75 percent of the time. And don't mess with my girls.
Patrick Hudson
30, owner of True Chesapeake Oyster Co., co-owner of The Local Oyster
Hometown haunts? Wyman Park. My dog loves hunting for rocks and new smells there.Perfect date? I've recently gotten into indoor rock climbing, so a lesson at Earth Treks in Timonium would be fun. Rendezvous restaurant? Charcuterie spots are high on my list. There's something about a plate of cheese, meat, and fruit that, along with some cocktails, always helps encourage pleasant conversation. A new favorite is Cultured in the Mt. Vernon Marketplace. Drink of choice? It's a three-way tie between a Dorothy Parker gin and tonic, Noah's Mill mint julep, and anything by Union Craft Brewing. Jukebox song? Whatever comes up when I hit B7. Sometimes it's great. Most times, it requires an explanation. In five years? I'll be in Canada, hoping that Trump loses a second term so I can come home and check up on The Local Oyster and True Chesapeake Oyster farm.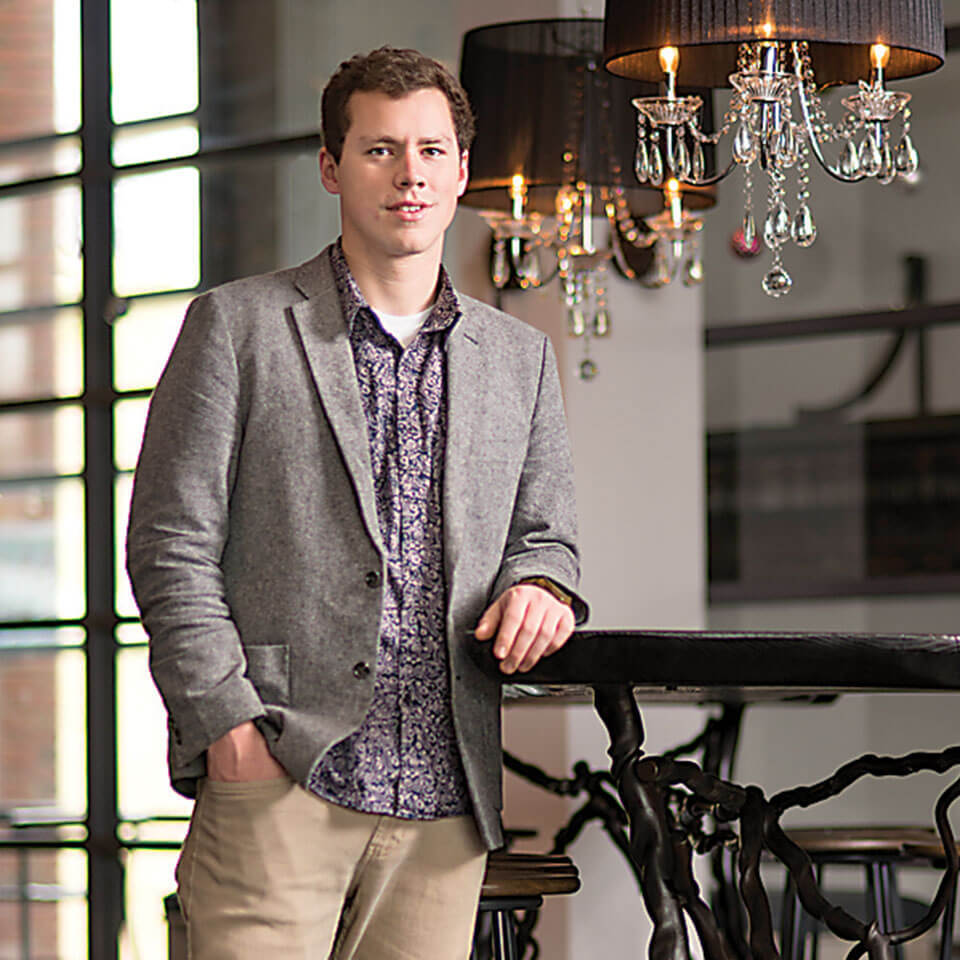 Brian Cieslak
23, sous chef at Waterfront Kitchen
Hometown haunts? I spend most of my time in the spring and summer foraging for wild edibles. Perfect date? Being in the industry, I love checking out new restaurants, like Alma Cocina in Canton or Preserve in downtown Annapolis. So I'd say dinner at two different places, followed by ice-skating in the Inner Harbor. Rendezvous restaurant? Bottega is the most romantic. Favorite food? City-Hydro is the best local food. Drink of choice? A nice IPA from any of the fantastic breweries here in Baltimore, like Union Craft or Heavy Seas. Jukebox song? "Cheeba Swiftkick" by Sun Club. Something you want to try? Riding the Baltimore Metro Subway. Best date ever? A ski trip, dinner at Family Meal, and Cherub concert, all in one night. Three things to know? I work a ton. I love eating out. I'm always on the move.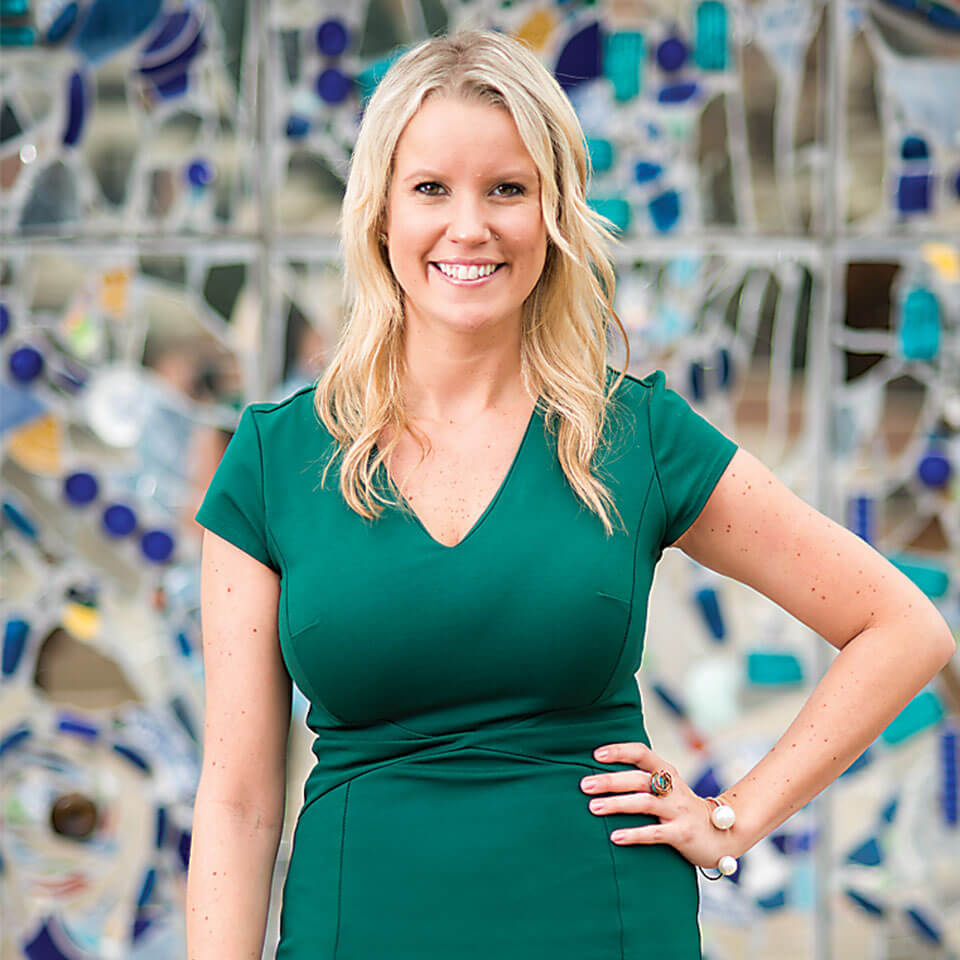 Rachel Robinson
29, co-owner of Intrinsic Events, co-founder of Startup Soirée
Hometown haunts? It's hard to pick, but my top three include The Rowhouse Grille, Little Havana, and Mama's on the Half Shell. Perfect date? A sporting event (Go Ravens! Go O's!), followed by dinner (I'm the least picky eater ever), and karaoke at Walt's Inn in Canton to close out the evening (duets are welcome and encouraged). Jukebox songs? Anything by Hall & Oates, Justin Bieber, or Ellie Goulding. Worst date? I went on a blind date and when it was time to order our entrees, I got a crab cake platter and he got a side salad. I immediately knew that this was going nowhere. Something you want to try? 34th Street in Hampden during the holidays. Your Balt-amour has been . . . ? Charming. I've met some cool people but haven't found that unicorn yet. Three things to know? I'm always down for a spontaneous adventure. I work a lot because I love building my business, but I play hard, too. I have a slight obsession with dogs, shoes, and dance parties.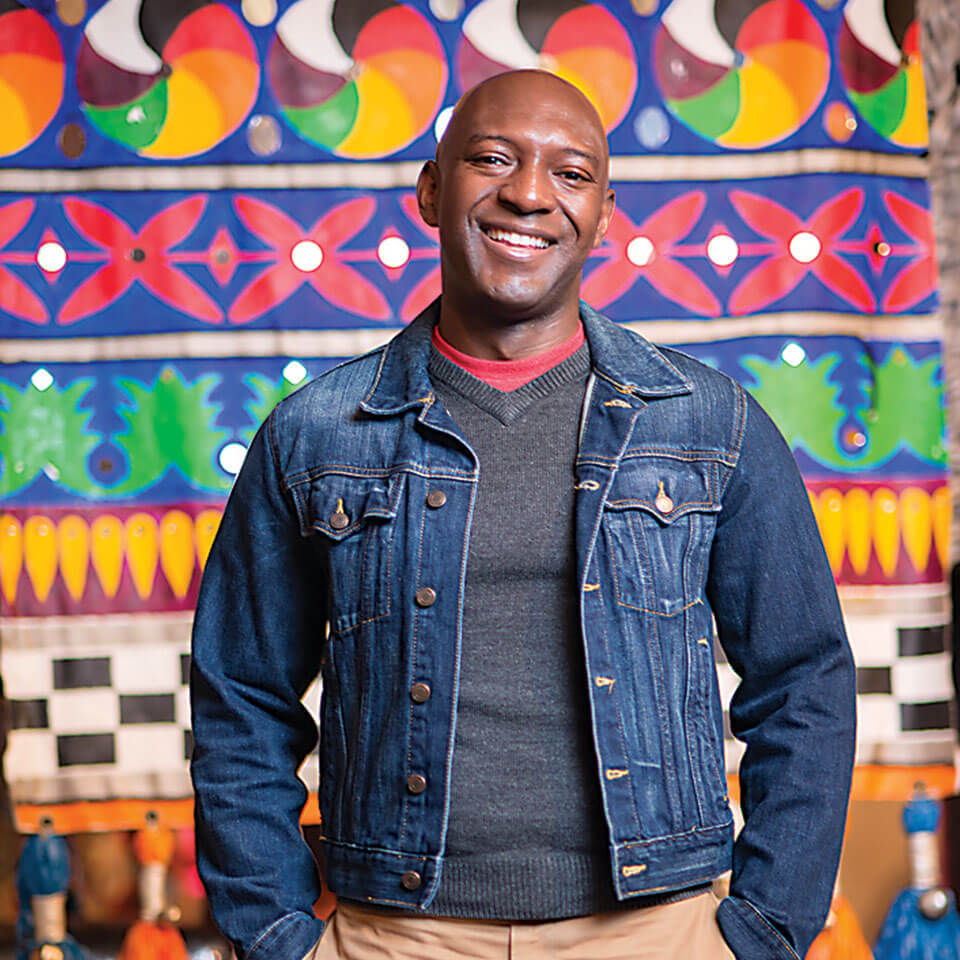 Devin Lowe
35, registered nurse at The Johns Hopkins Hopsital
Hometown haunts? Happy hour at Cat's Eye Pub, listening to Katie Bowers Band, as well as The Owl Bar and XS. Go-to bar? Wit & Wisdom for great views of the city. Drink of choice? Lemon drop martinis or sparkling wine. Favorite food? Crab cakes at G&M or Faidley's. Jukebox song? Anything by Mariah Carey. Worst date ever? It was at the TGI Fridays in Towson. We didn't even order drinks before we both decided it wasn't going to work. Desired relationship? I want a relationship like my parents have: Long-term commitment, mutual respect, and lots of laughter and fun. Dating dilemmas? Meeting people who don't want to be in relationships. Three things to know? I'm a bit of an introvert, I cook and bake pretty well, and your parents would love me. In five years? I will have met the man of my dreams and be living in Baltimore happily ever after.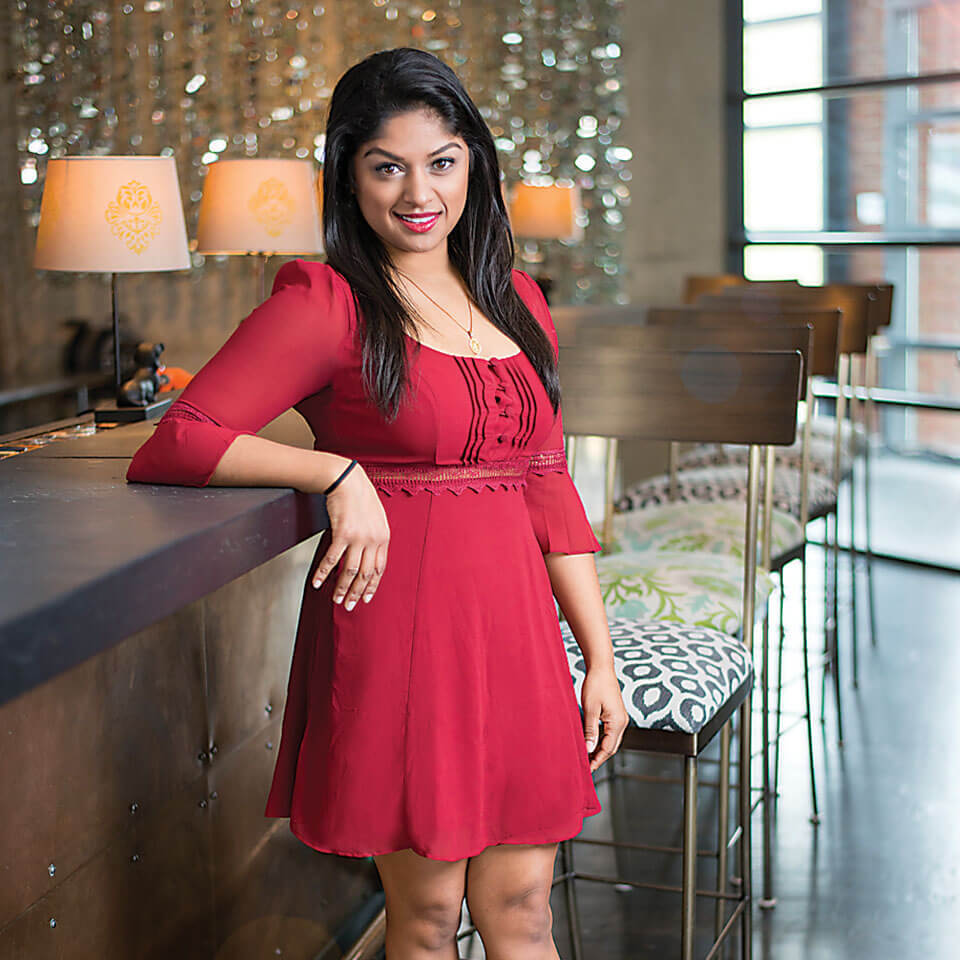 Kumudha Kumarachandran
28, attorney at Hartel, Kane, DeSantis & Howie, LLP
Hometown haunts? The American Visionary Art Museum. I deeply appreciate its homage to artists who don't have formal training but still create inspiring and meaningful art. Perfect date? Adventuring to somewhere new for dinner followed by a hookah bar or some live music. Go-to bar? The Horse You Came In On is my favorite bar. I love the atmosphere in Fells Point. Jukebox song? "Truly Madly Deeply" by Savage Garden, a middle school slow-dance classic. Best pickup line you've ever heard? "You must be a screen door, 'cause you're bangin'." It's kind of the best and the worst. Something you want to try? A Baltimore Bike Party. Your Balt-amour has been . . . ? Funny is probably the best word. You never know what you're going to get with people. Dating dilemmas? Not having the same amount of interest in each other. It's rare to meet someone where you're both like "F*ck yeah!" Three things to know? I'm a sucker for a classic gentleman. My dog and I are a package deal (hope you like corgis). I'm on the far left, as far as politics go.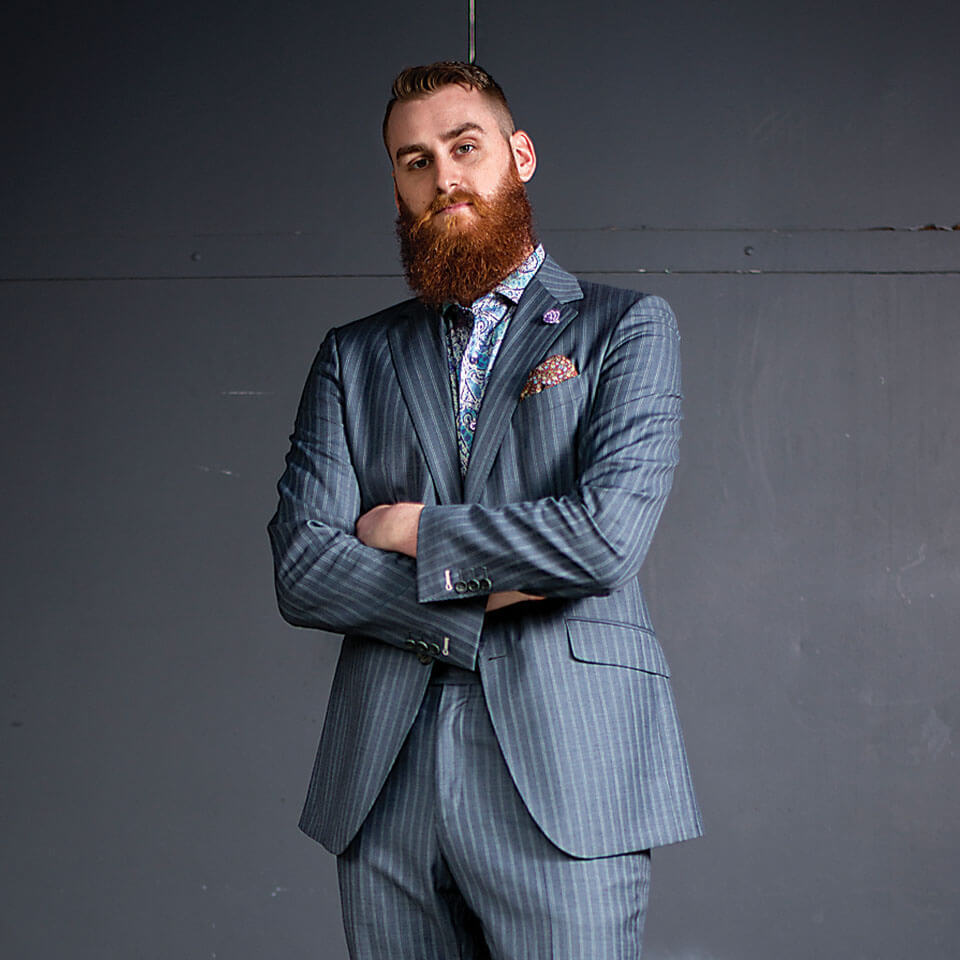 Paul Hutson
26, producer, cinematographer, member of local hip-hop duo Bond St. District
Perfect date? If the person is awesome, it doesn't matter where you go. But I love food and feel like eating is the best way to get to know somebody. Favorite food? A Reuben sandwich from Attman's Deli. Drink of choice? I tend to order Manhattans. My grandma always had them, so I think part of it is because of her. Jukebox song? "Mo Money Mo Problems" by Notorious B.I.G. Best pickup line you've ever heard? People love to walk up to me and grab my beard without saying anything except maybe, "Nice beard." I appreciate the compliment, but it's a little weird. Something you want to try? I've never been to HonFest and have always wanted to see it in all its glory. Something you never want to try? My general philosophy is "don't knock it 'til you try it," but I can safely say I'd rather not try heroin or meth. Your Balt-amour has been . . . ? Interesting, to say the least. There are so many different types of people in Baltimore. Dating dilemmas? It's too complicated. With social media and texting, a lot of people live on their phones and miss what's right in front of their face.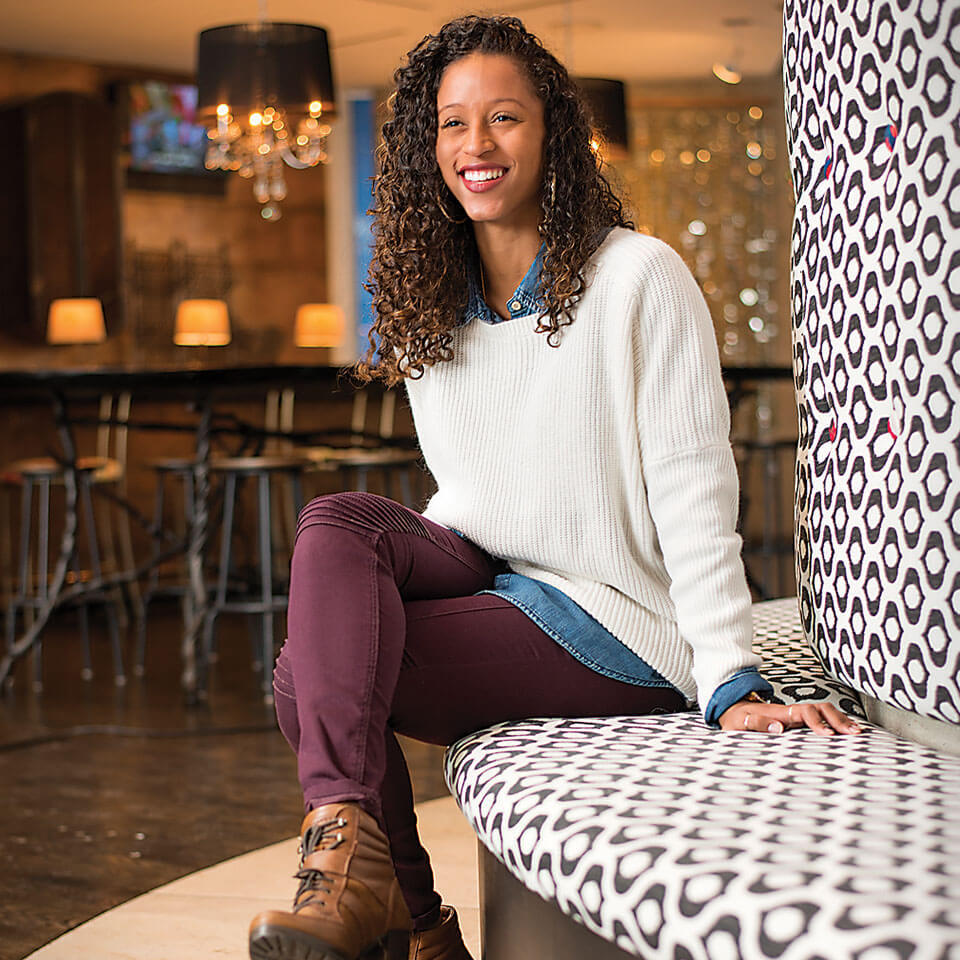 Erin Brooks
25, elementary school teacher in Baltimore City
Hometown haunts? It's a tie between M&T Bank Stadium and OPACY. I also coach high school track and field and run a nonprofit organization with some friends called Charm City Love, Inc., dedicated to serving the Baltimore community. Drink of choice? Rum for tailgating and bar-hopping with friends. A smooth red wine any other time. Jukebox song? "I Wanna Dance with Somebody" by Whitney Houston. Something you want to try? I'd really like to visit Fort McHenry and The Walters Art Museum. Worst pickup line you've ever heard? I haven't gotten any crazy pickup lines that I can recall; instead, I get, "Ay, girl, come here!" or whistled at like a dog. Dating dilemmas? We all rely too heavily on our smartphones. Genuine conversation is becoming a lost art. Three things to know? I have an old soul, I'm 5 foot 9 in flat shoes, and I am fiercely loyal to my friends and family.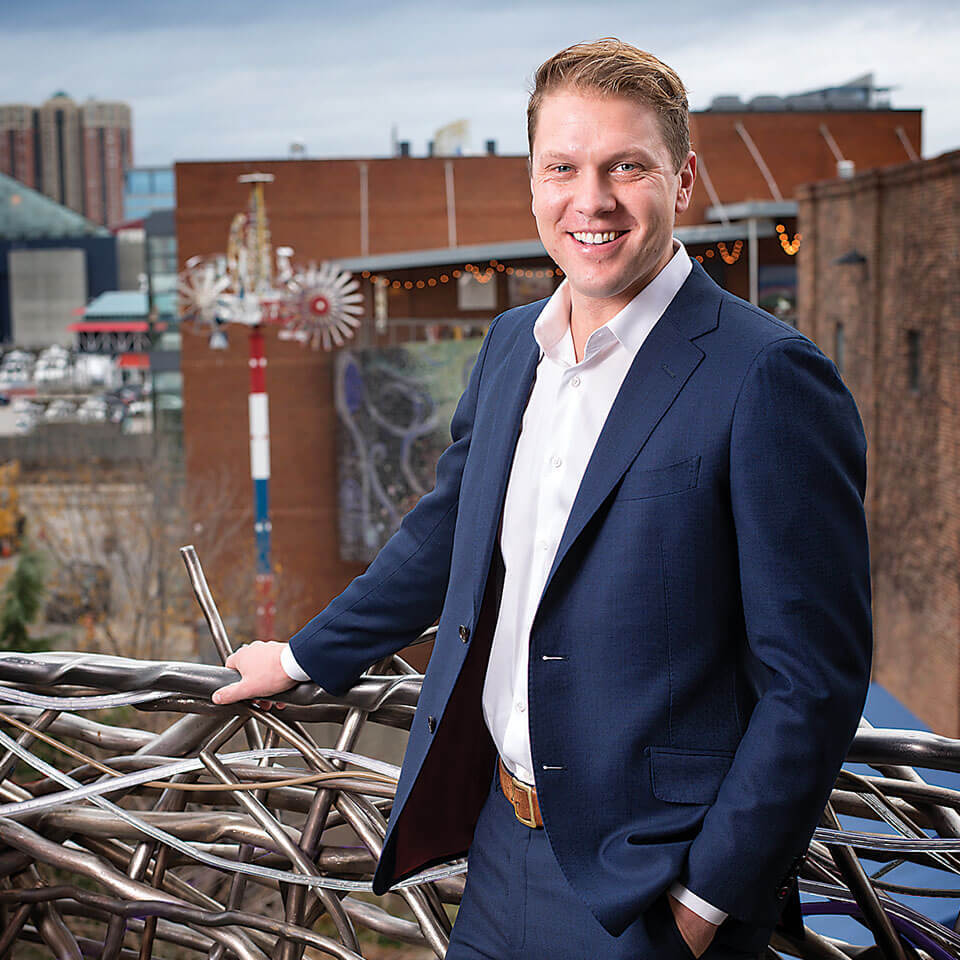 Nicholas Dewey
37, senior vice president at Mayson-Dixon Strategic Consulting
Hometown haunts? Trail running at Lake Roland Park. Perfect date? Baltimore Bike Party. Rendezvous restaurant? City Cafe—great atmosphere, very hip, with excellent cocktails and an ever-changing menu (spaghetti with crab meatballs is a personal favorite). Favorite food? The bistro steak sandwich at Red Star. Jukebox song? "Just a Friend" by Biz Markie. Worst pickup line you've ever heard? "I love you!" Something you want to try? The Baltimore Sailing League. Something you never want to try? Wearing a fedora. Worst date ever? I took a first date to the Old Country Buffet when I was 15. Very classy. Potential partner? Someone outgoing, adventurous, with a similar sense of humor, who likes Seinfeld and Arrested Development but not The Big Bang Theory.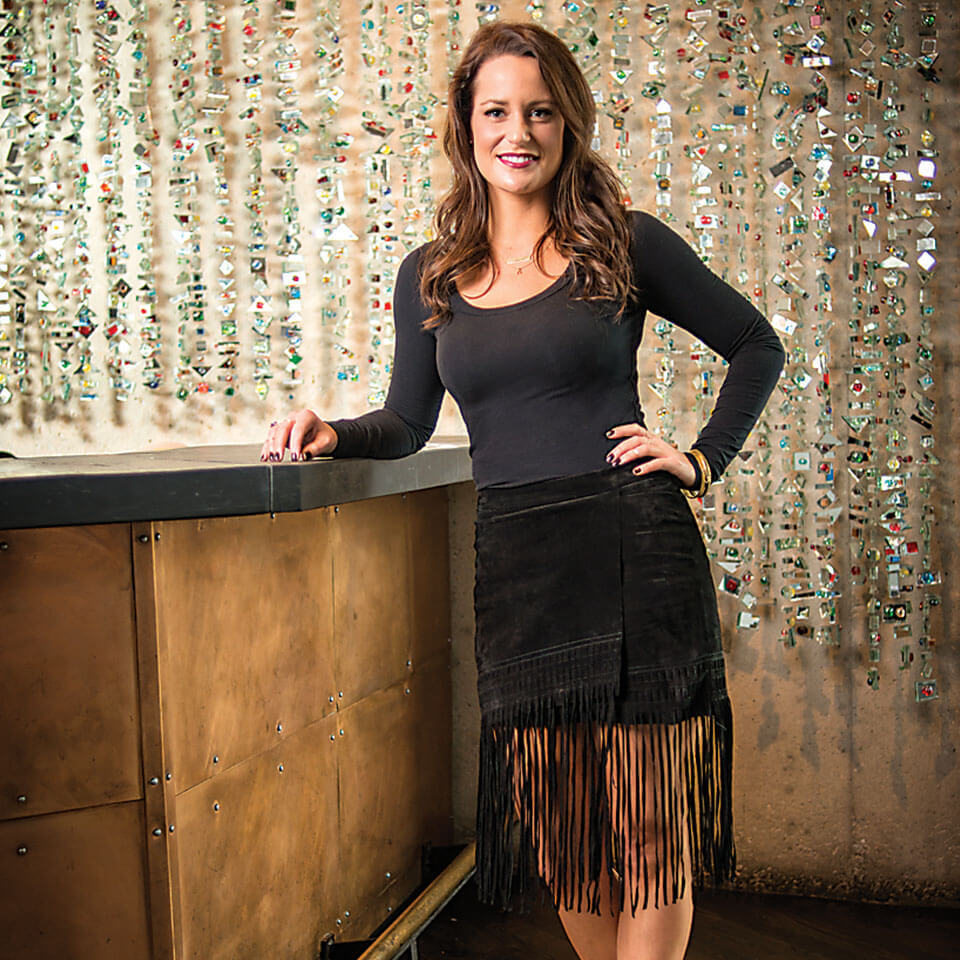 Kameryn Stanhouse
29, women's global brand marketing manager at Under Armour
Hometown haunts? The Boathouse Canton patio on a nice day, listening to live music. Perfect date? Drinks at Of Love & Regret. Drink of choice? Beer: Stillwater Artisanal's Once in a Lifetime. Wine: Alexander Valley Vineyards Cabernet. Cocktail: A Basil Hayden's old fashioned. Jukebox song? "Takin' Care of Business" by Bachman-Turner Overdrive. Something you want to try? The pirate ship in Fells Point. It looks hilarious. Best pickup line you've ever heard? Someone anonymously wrote me a love letter on a plane and slipped it in my bag. It definitely stood out. Your Balt-amour has been . . . ? Young. Potential partner? A friend/partner-in-crime. The rest works itself out. Dating dilemmas? I travel a lot. It's hard to start or keep a relationship when you're not around. Three things to know? I like to have a good time. I love being spontaneous. I'm always running late.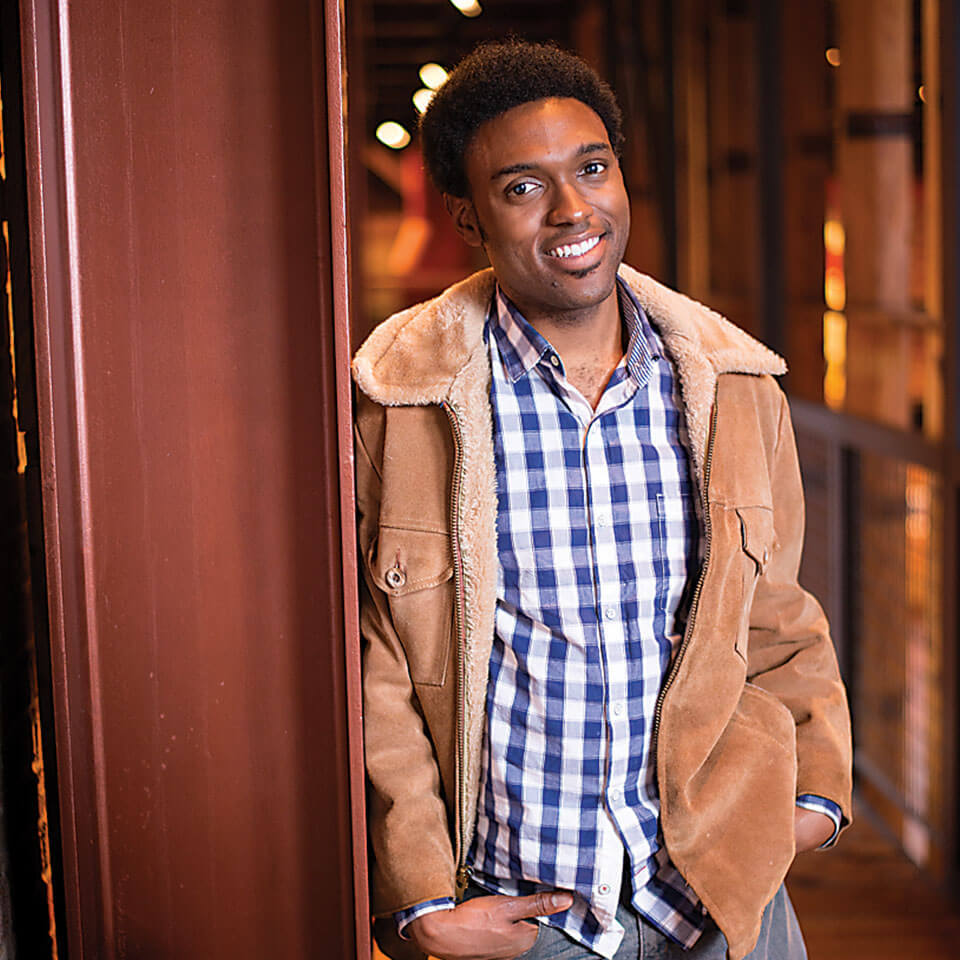 Brooks Long
29, rock and soul musician
Hometown haunts? Acoustic Thursdays at Peace & A Cup of Joe. I also enjoy reading, doing crossword puzzles, and yelling at the Orioles and Ravens through the television. Favorite food? The enchiladas at Papi's Tacos. Drink of choice? Don't judge me for my White Russians. The Dude abides. Jukebox song? "Gasoline Drawers" by The Holmes Brothers. Something you want to try? Loch Raven Reservoir. Nature time is crucial time. Best date ever? We ended up in a bar dancing real close to some guys playing sentimental swing jazz. You think that stuff is cheesy until you've got the right dance partner. Then you realize, "Oh, that's why it sounds like that." Desired relationship? The real-good type. You can't put too many expectations on it. Let it flow. Your Balt-amour has been . . . ? Strikes and gutters. No regrets. Dating dilemmas? Like with everything else, I hate the rules. Three things to know? I love pretentious movies. My short-term memory broke. If we really have to go, you will have to rescue me from chatty people. I can't do it by myself. I'm sorry.
Liana Burns
27, hospital administrative resident at LifeBridge Health
Hometown haunts? Running the Baltimore waterfront, logging miles between Fed Hill and Canton. I also play soccer and basketball, volunteer, and share my baking exploits through @alifeofpie on Instagram. Perfect date activity? JFX farmers' market. Rendezvous restaurant? Woodberry Kitchen for pan-seared scallops, followed by a scoop of Berger Cookies & Cream at The Charmery. Favorite food? My dad taught me how to pick crabs before I could ride a bike. Jukebox song? "P.Y.T. (Pretty Young Thing)" by Michael Jackson. Best pickup line you've ever heard? Someone once held an automatic door for me. Best date ever? We studied chemistry until 4 a.m. and then went to a 24-hour IHOP, if you'll believe it. Your Balt-amour has been . . . ? Adele can sum it up. Dating dilemmas? Social media and texting. Pick up the phone and call! Potential partner? A best friend, travel partner, and gym buddy.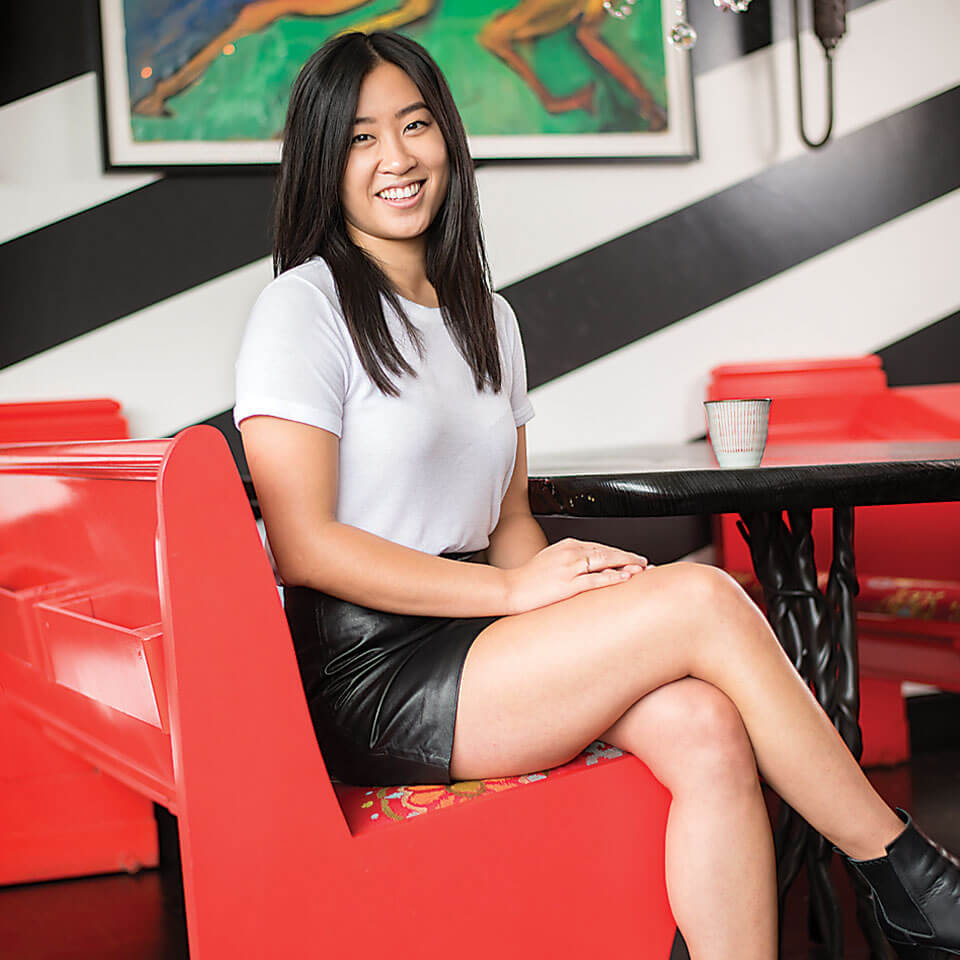 Ashley Quang
24, account manager at Mission Media
Hometown haunts? The Ottobar. Definitely the best music venue in the city. The vibe is so good. Honest, gritty, and unpretentious. Everything that Baltimore is about. Rendezvous restaurant? Peter's Inn. Get the burrata cheese. Favorite food? The Mobtown Brown from Dangerously Delicious Pies. Drink of choice? Dark and stormys. Jukebox songs? "Love Never Felt So Good" by Michael Jackson or "Hypnotize" by Notorious B.I.G. Something you want to try? Explore Station North. Something you never want to try? Don't ever make me do karaoke. I will bawl my eyes out in fear. Best date ever? A first date at Camden Yards. It was fireworks night. We got happy tipsy, the O's won, and the weather was utterly perfect. Potential partner? I love a good goofball. I want to constantly laugh with this person. And he needs to be able to laugh at himself like I do at myself. Dating dilemmas? When you're actively dating, the pressure to be "on" all the time is exhausting, especially after you've been going on dates and haven't found that amazing fit.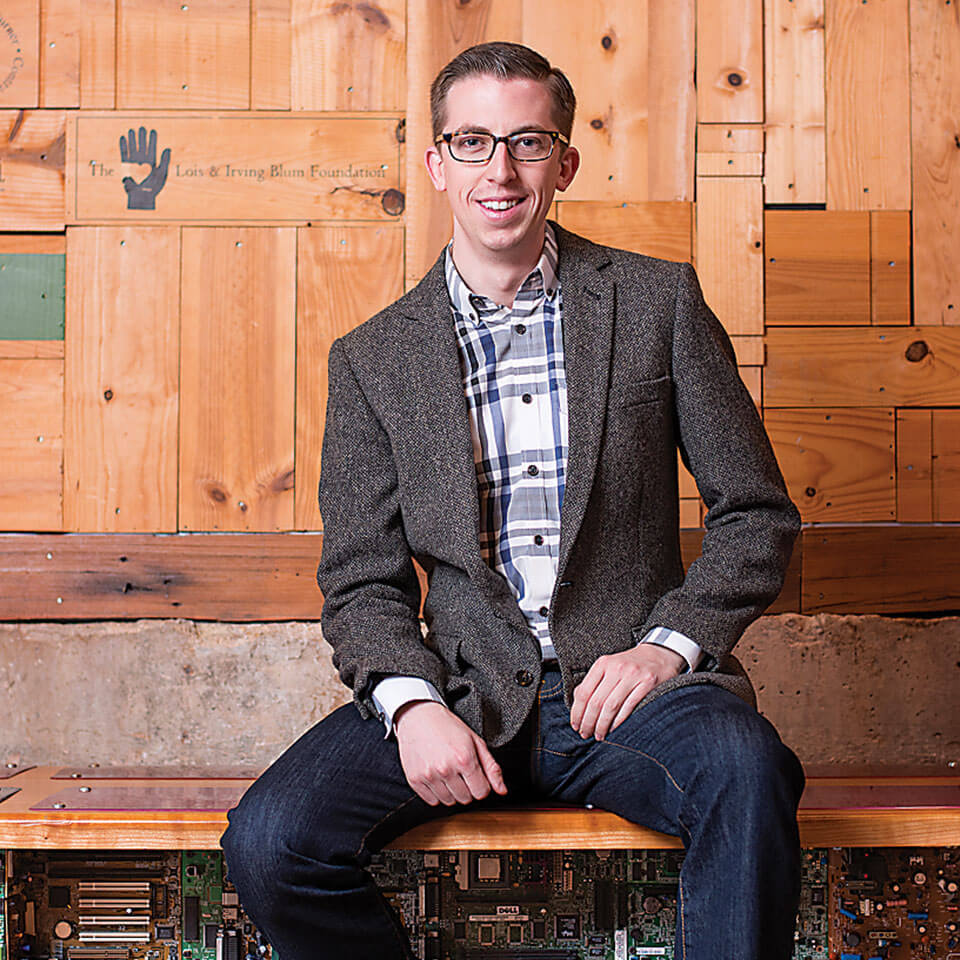 Teddy Davidson
28, principal at Spardata finance firm, community manager at The CO-OP co-working space
Hometown haunts? Camden Yards in the summer; The Brewer's Art in the winter. Perfect date? A Saturday afternoon culinary tour of Mt. Vernon or Fells Point. Rendezvous restaurant? Hersh's. Drink of choice? An old fashioned at Bookmakers Cocktail Club. Jukebox song? "Hey Ya!" by Outkast. (I figure I can't say "Die Young" by Ke$ha.) Something you want to try? I've never been to The Baltimore Museum of Art, but something tells me I'll get that chance pretty soon. Best pickup line you've ever said? Pickup lines aren't my thing. I let my dance moves do the talking. Your Balt-amour has been . . . ? Fun. I've found that Volunteering Untapped (a 2015 "Best of Baltimore" winner) is a great way to meet some really cool people. Desired relationship? Where we're happy with who we are but push each other to be better every day. Dating dilemmas? Finding the time in a packed schedule. Three things to know? I'm all about three things: eating, laughing, and dancing. In five years? Hopefully, at a point in my life where I never have to answer this question again.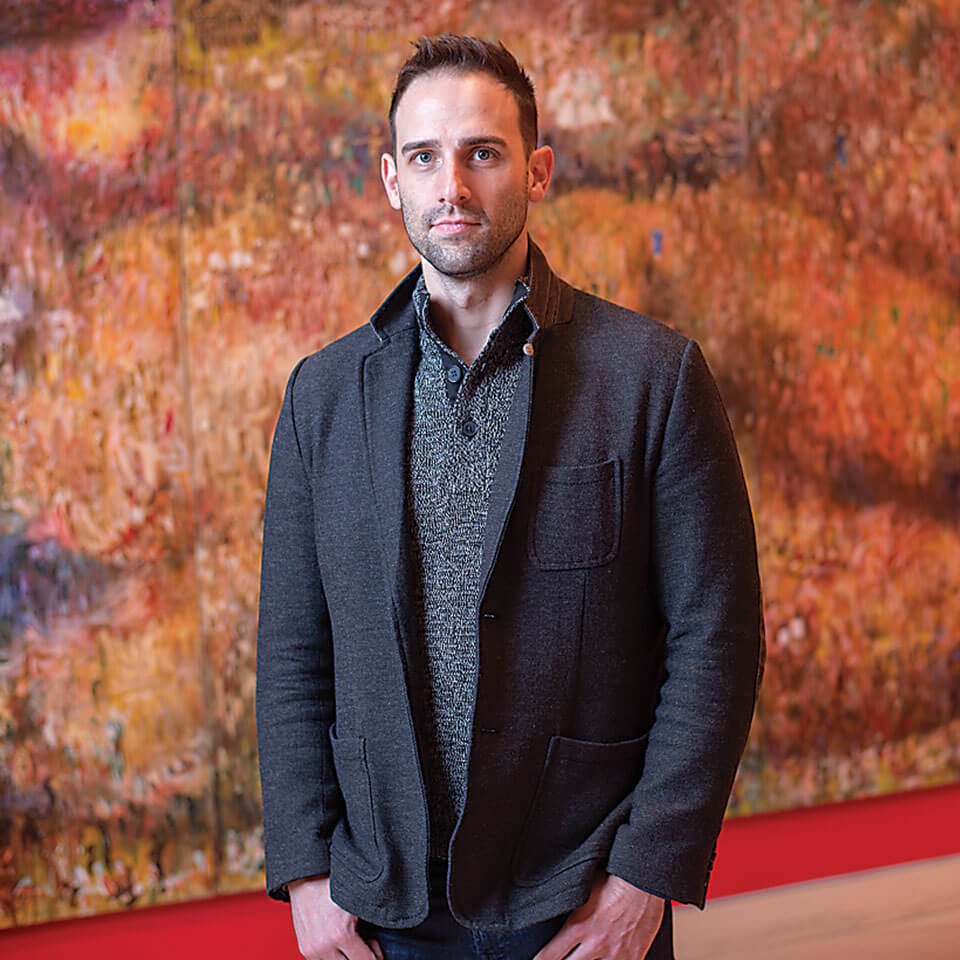 Danny Gavigan
32, resident actor at Everyman Theatre
Hometown haunts? Corner Charcuterie Bar and The Charmery. Perfect date? Taking in a game at Camden Yards on a sunny day, dinner at The Food Market in Hampden, drinks at the 13th Floor in the Belvedere Hotel. Favorite food? Blue Moon Cafe's Cap'n Crunch French toast. Jukebox song? "Five Years" by David Bowie. Your Balt-amour has been . . . ? Baltimore definitely has all kinds of folk. The people here have hungry spirits and strong points of view. They are sophisticated and, for the most part, really approachable and sincere. I love the art and drive to this city. It makes dating an authentic experience. Dating dilemmas? We have to be good to ourselves before we can really get to know anybody intimately. It's a tall order, but we have to know, love, and respect ourselves—and know what we deserve. Three things to know? I have five sisters. I adore my 8-year-old pit bull, Bowie. I am brutally honest, but appreciate a sense of humor above all else.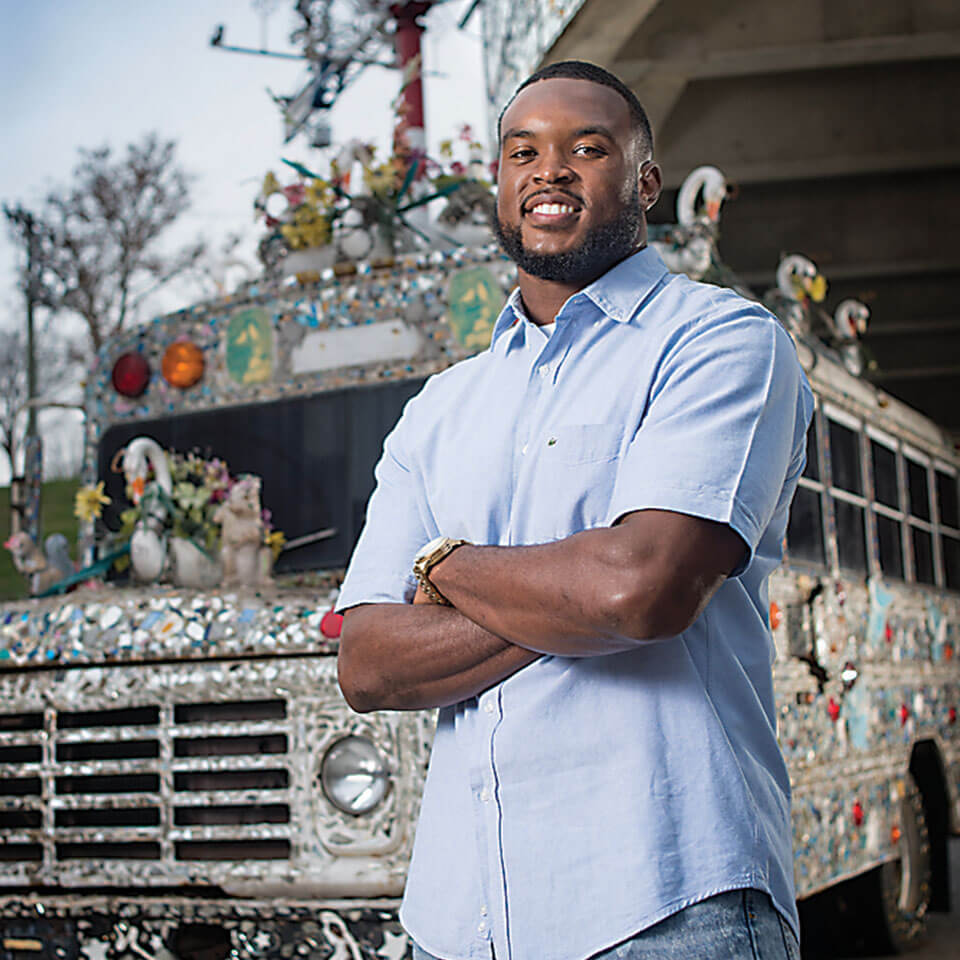 Zach Orr
23, linebacker for the Baltimore Ravens
Hometown haunts? I love walking around the Inner Harbor and the view from the top of Federal Hill. That's my favorite place to go. Rendezvous restaurant? The Capital Grille. It has great food—I love the oysters Rockefeller and filet mignon—and the atmosphere is just right for the perfect date. Favorite food? Granny's Restaurant in Owings Mills and Colin's Seafood and Grill in Randallstown. Jukebox songs? Any 1990s or early-2000s R&B, like "Can We Talk?" by Tevin Campbell. Something you want to try? The National Aquarium. Worst pickup line you've ever said? "I'm going wherever you go, because I've got to follow my heart." Ha! Potential partner? A woman with a genuine, good heart who is a hard worker and loves to have fun. Dating dilemmas? Commitment. You have to be committed to the other person and constantly work at it. It's easy to do when you first start dating, but it takes both people to keep that fire burning. Three things to know? Faith, family, and football, in that order. My family means the world to me.
Joy Postell
23, soul singer-songwriter
Hometown haunts? Druid Hill Park or Patterson Park. I love riding my bike around the city. Perfect date? Something simple and good like Red Emma's. I love the bookstore there. Drink of choice? I'm not a big drinker, but I occasionally enjoy Henny with apple juice. Jukebox song? "Before I Let Go" by Maze featuring Frankie Beverly. Worst pickup line you've ever heard? "What's your Instagram?" Something you want to try? I'd love to go see a show at the Hippodrome. Dating dilemmas? People are often scared to be honest with one another for fear of rejection. Having the courage to be upfront shows a lot about your character. Three things to know? I'm not the type to date many people at once. A person's taste in music means a lot to me. Being comfortable in your own skin is attractive. In five years? On tour, traveling the world.
---