Heavy Seas to open brewpub
Local brewery branches out with a new alehouse in Little Italy.
By Jess Mayhugh. Posted on November 17, 2011, 10:30 am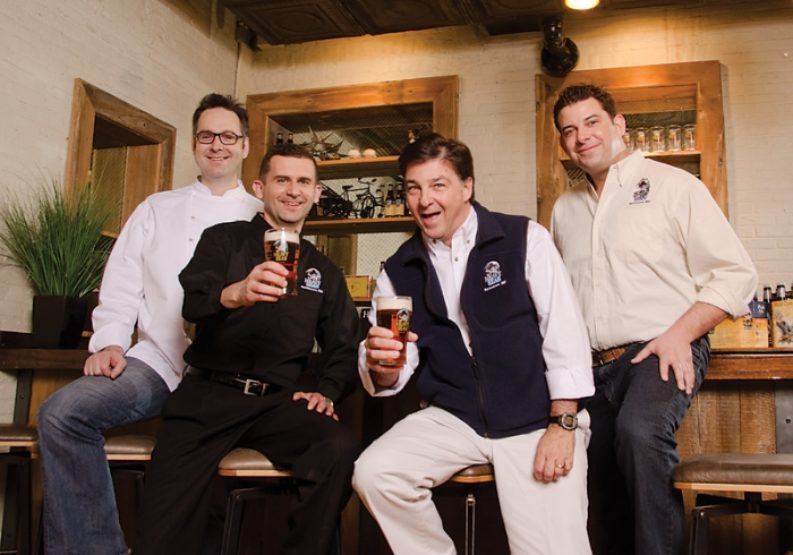 Matt Seeber, Vince Cassino, Hugh Sisson, and Patrick Dahlgren. -Photo by Mitro Hood
According to a couple of sources, and a report by Baltimore Business Journal this morning, local brewer Heavy Seas is opening a new brewpub in the old Diablita location near Little Italy. The new spot, dubbed Heavy Seas Ale House, will be run by Patrick Dahlgren, the stepson of Heavy Seas owner Hugh Sisson.
State law doesn't allow Sisson to run a pub like this because of his ownership of Heavy Seas Brewing Company, but his company will be able to sell beer to the new Heavy Seas Ale House and, ultimately, the pub will help better market his beers.
"I have for years wanted to have some sort of retail branding platform," Sisson told the BBJ. "Many breweries do."
Heavy Seas Ale House is set to open in the beginning of 2012.
---
Meet The Editor
Jess Mayhugh is the digital editor for Baltimore, where she covers nightlife, sports, food, and events.
---