Travel & Outdoors
Love Thy Neighbor
We check in on our big-sister city and like what we find in Washington, D.C.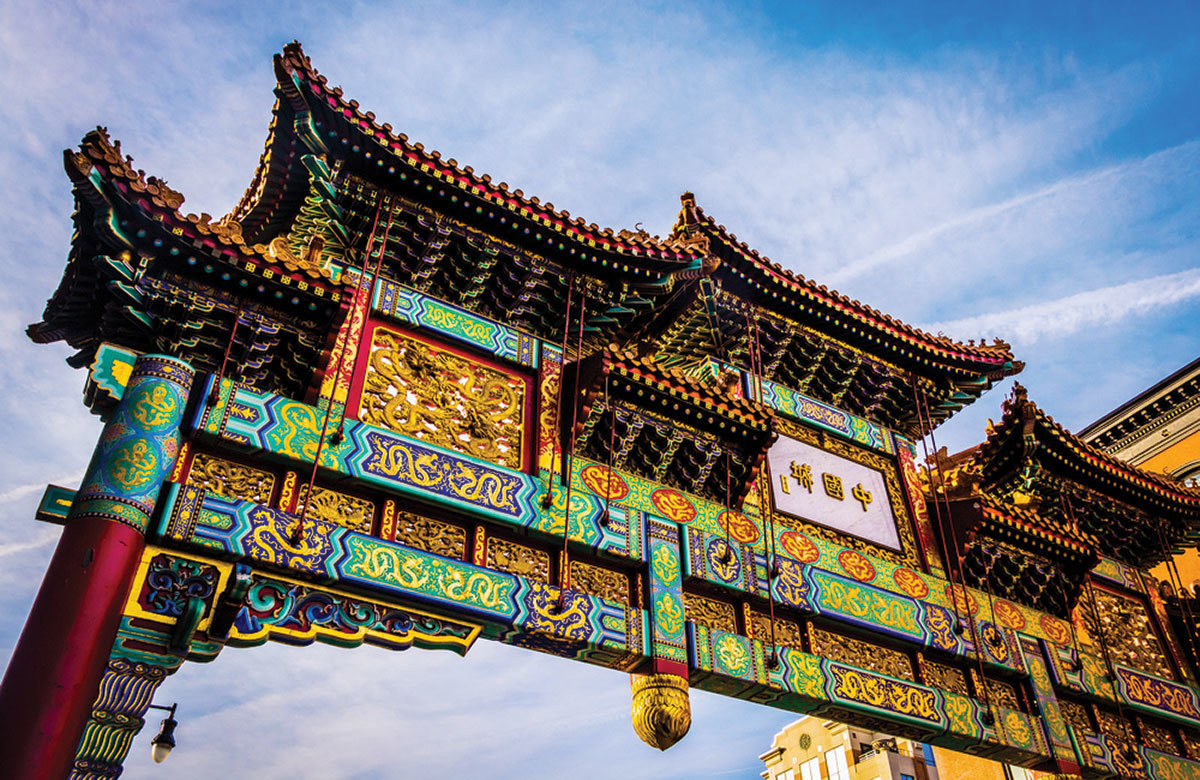 As much as we love to tout all the things that make Baltimore better than D.C. (we have more personality, everything is cheaper, and we can start a conversation without asking what someone does for a living), it does have some redeeming qualities. Free museums, fantastic food, and public transportation options all come to mind, but there's something for just about everyone packed into the nation's capital. Does a trip to Washington really count as travel? That depends on who you ask. But visiting the District, whether it's for a day or long weekend, is never more than an easy train ride or quick drive away (if the traffic gods are in your favor, of course). Ditch the long travel times and bulky luggage of faraway destinations, and discover what's new, what's worth a second look, and what you've been missing this whole time, right next door.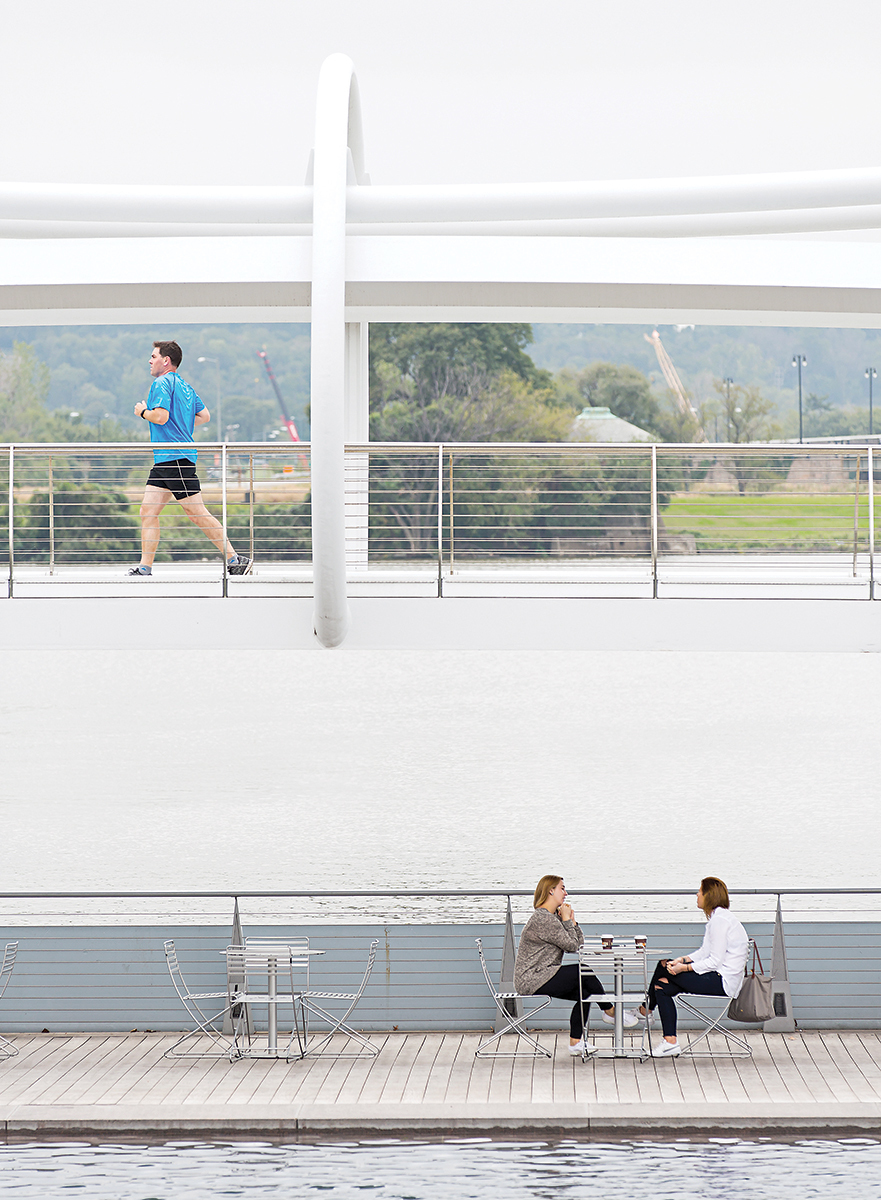 Brave New World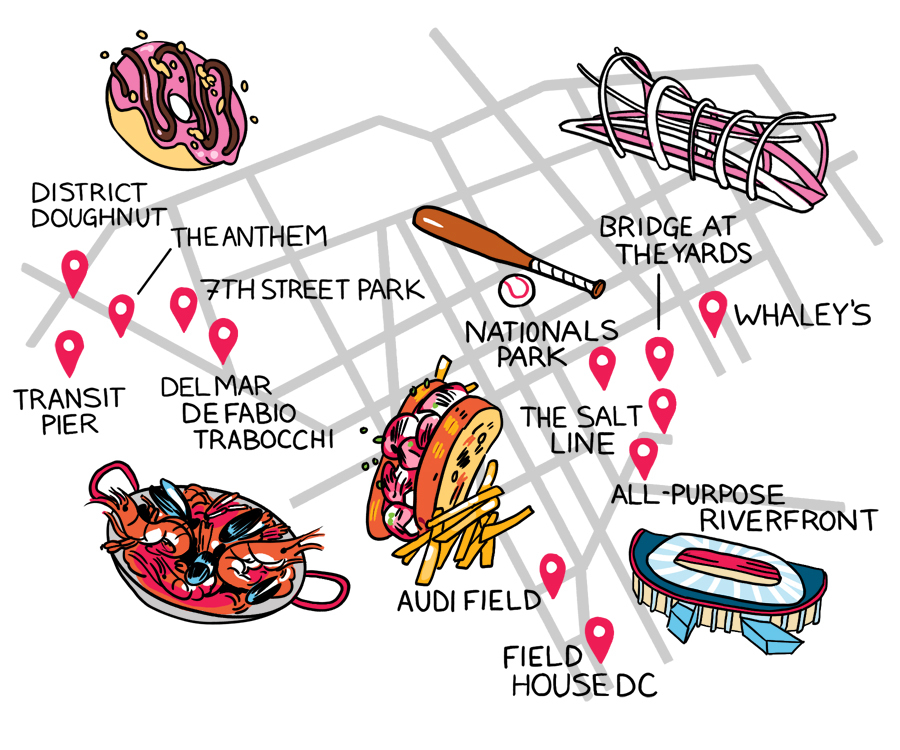 It's easy to return to old favorites when business or pleasure calls you south, but we say break away from those tried-and-trues and experience the changes underway in this old standby. D.C. is full of new development, and, luckily, these projects have gone far beyond luxury apartments and city infrastructure. Expansion of the city's waterfronts and new attractions in nearly every neighborhood mean there are plenty of fresh spots where you can eat, play, learn, and relax all over town.
Along the National Mall, art aficionados who have exhausted local collections can look forward to innovative new exhibits at The Hirshhorn. From November 1 through April 2019, immerse yourself in Pulse, the D.C. debut of Mexican-Canadian artist Rafael Lozano-Hemmer, which will visualize visitors' biometric data through light and sound. Afterward, indulge in a gelato at the on-site Dolcezza and unwind in the recently renovated lobby, which was designed as a functional artwork. For new art outside of a traditional museum, try Artechouse, just a short scramble away near L'Enfant Plaza, featuring large-scale installations that blend visuals and technology into an immersive experience. New Nature by Marpi, on view now, features flora- and fauna-inspired works that respond to visitors' movements.
Just across the way, the buzzed-about National Museum of African American History and Culture has quickly become a must-visit on the Mall. The exhibits celebrating African-American history and contributions to art, sciences, sports, and politics are worth the wait time. Just be sure to check out the special exhibition on Oprah, now through June 2019. While your best bet is probably waking up early to log in and snag a same-day pass online, the museum also periodically releases advance timed passes for the months ahead. Take time to soak up everything you've seen a few blocks north at The Dabney, the three-year-old James Beard Award-winning restaurant by chef Jeremiah Langhorne boasting an ever-changing Mid-Atlantic menu.

TRAVEL TIPS
Avoid the I-95 and Beltway traffic entirely by taking the MARC train from Penn Station to Union Station at $16 round trip.
And while the Mall area is a must, Washington, like Baltimore, is also a city of neighborhoods, and those along the Washington Channel and the Anacostia River have exploded in the past year, with great dining and family activities popping up along both waterfronts.
Foodies will flourish at District Wharf on the channel, where options range from seasonal $3 sweets at District Doughnut (brown butter and funfetti never disappoint) up to contemporary seaside Spanish specialties at Fabio and Maria Trabocchi's Del Mar. After your meal, stretch your legs in 7th Street Park or swing under the arches at Recreation Pier. Come December, families and couples can also lace up their skates and glide around the Wharf Ice Rink at Transit Pier. If the kids are at home, top off the night with a concert at The Anthem, the new waterfront endeavor from the folks behind the 9:30 Club and Merriweather Post Pavilion. Grab tickets early to see one of the venue's big-name acts, such as Young The Giant or Kacey Musgraves.
Down M Steet, Capitol Riverfront along the Anacostia River in the Navy Yard neighborhood also offers food, fun, and plenty of spots to take in a game. Just outside Nationals Park, you'll find All-Purpose, a crowd-pleasing pizza spot with patio space and Italian Water Ice cocktails named after Nintendo characters. If seafood is more your speed, try The Salt Line for raw bar goodies such as king crab legs and razor clam ceviche, or take a quick stroll up the Riverwalk Trail to Whaley's, a chic, bright oyster house offering down-home favorites and a must-visit rum cart.
We know it's a sin to support any team other than the Ravens and O's, but for more sports, head farther south to Audi Field at Buzzard Point, the new home of the D.C. United soccer team. The black and red may be done for the season, but the nearby Field House sports bar has your back for local teams' home and away games, which you can watch on a 22-foot screen while sipping brews in the pet-friendly beer garden.