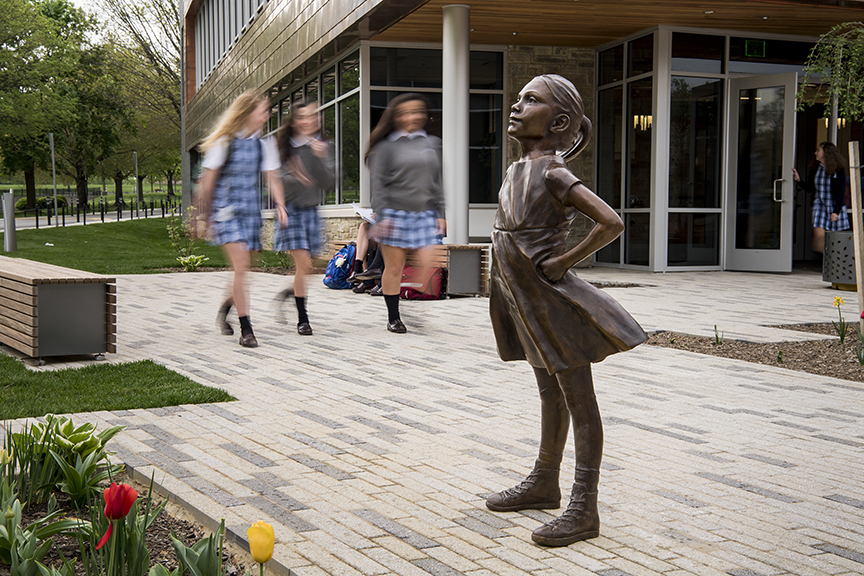 St. Timothy's School may be best understood by how our students are known: as self-possessed young women of intellectual curiosity, independent mindsets, expansive worldviews, and strong-but-empathetic voices.
They're comfortable with rigor, studying in the widely respected International Baccalaureate program. They are known and supported, surrounded by inspiring teachers who understand their individual talents and learning styles.
Through a student life curriculum centered in health and wellness, girls come to understand the importance of making healthy choices. Shared experiences in athletics, in a vibrant performing and visual arts scene, in the dorms, and all around the 145-acre campus strengthens the bonds of sisterhood that form and last a lifetime.
Having lived and learned in this culture of curiosity and self-discovery, St. Timothy's girls are comfortable and confident and fearless in their pursuit of knowledge—independent-minded problem solvers who are highly valued by the nation's finest and most interesting colleges and universities.
Visit Website