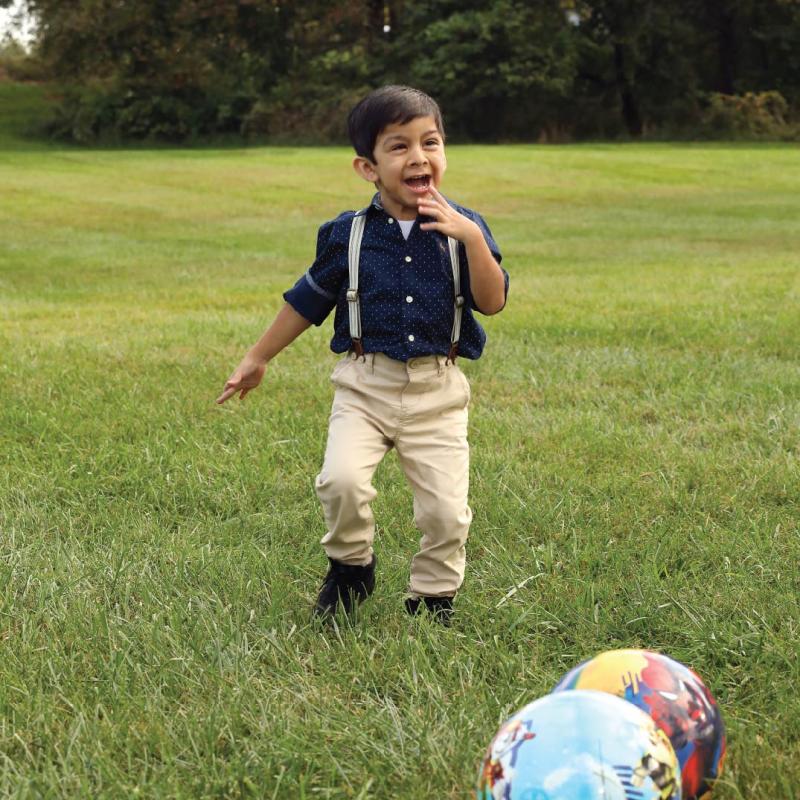 Kennedy Krieger Institute
707 North Broadway,
Baltimore, MD 21205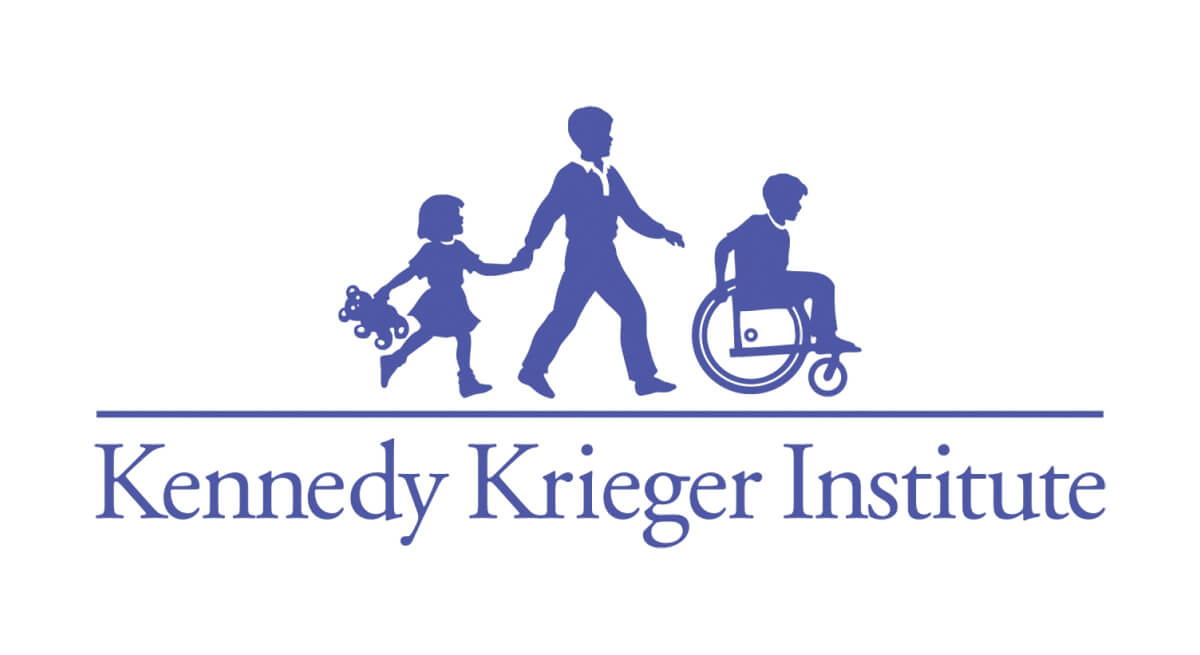 When Joaquin, 5, is excited about something, he jumps up and down, laughing. When he's walking, he'll often start to skip. But he's only been walking for a couple of years.
Joaquin has Coffin-Siris syndrome, a genetic condition that often causes developmental delays. His initial appointments at Kennedy Krieger Institute were challenging—he just wanted to sit in his mom's lap. But during the pandemic, his therapies were offered via telehealth.
"He absolutely thrived with telehealth services, and made leaps and bounds with his motor development," says physical therapist Tarra Dendinger. Joaquin went from not being able to stand without support, to standing independently, to walking, to running.
Before the pandemic, Dendinger never thought telehealth was something she'd be using regularly with patients, "But at my first virtual appointment with Joaquin, I saw a different child than I'd seen on-site the year before. He was happy and playful, because he was in his house with his family. I knew that with telehealth, we had an opportunity for him to be successful." Within six months, Joaquin had made so much progress that he was discharged from the program.
In the past, Nancy, Joaquin's mom, worried about how Joaquin would manage at school. "But when he started walking, I was relieved that he would be able to walk by himself," she says. While Joaquin's
therapies did require a little extra work, she adds that, "In the end, something great came out of it."
Visit KennedyKrieger.org/GB22 to watch a video about Joaquin and learn how you can help the 25,000 patients and students with nervous system diseases, disorders, and injuries whom Kennedy Krieger serves each year.
Kennedy Krieger offers more than 80 interdisciplinary programs, inpatient and day hospitals, community programs, and more.

In 2021, Kennedy Krieger cared for more than 25,000 patients and delivered more than 5,000 telehealth appointments a week.

Approximately 500 students from 15 regional school systems attend Kennedy Krieger's four special education schools.

Kennedy Krieger's researchers are developing new treatments and therapies for a range of diagnoses, from common disorders to rare genetic diseases.

Kennedy Krieger provides learning experiences to more than 1,000 trainees a year, from undergraduate students to postdoctoral interns.

Visit KennedyKrieger.org/Events to learn how you can support or participate in the many Kennedy Krieger fundraising events held each year.