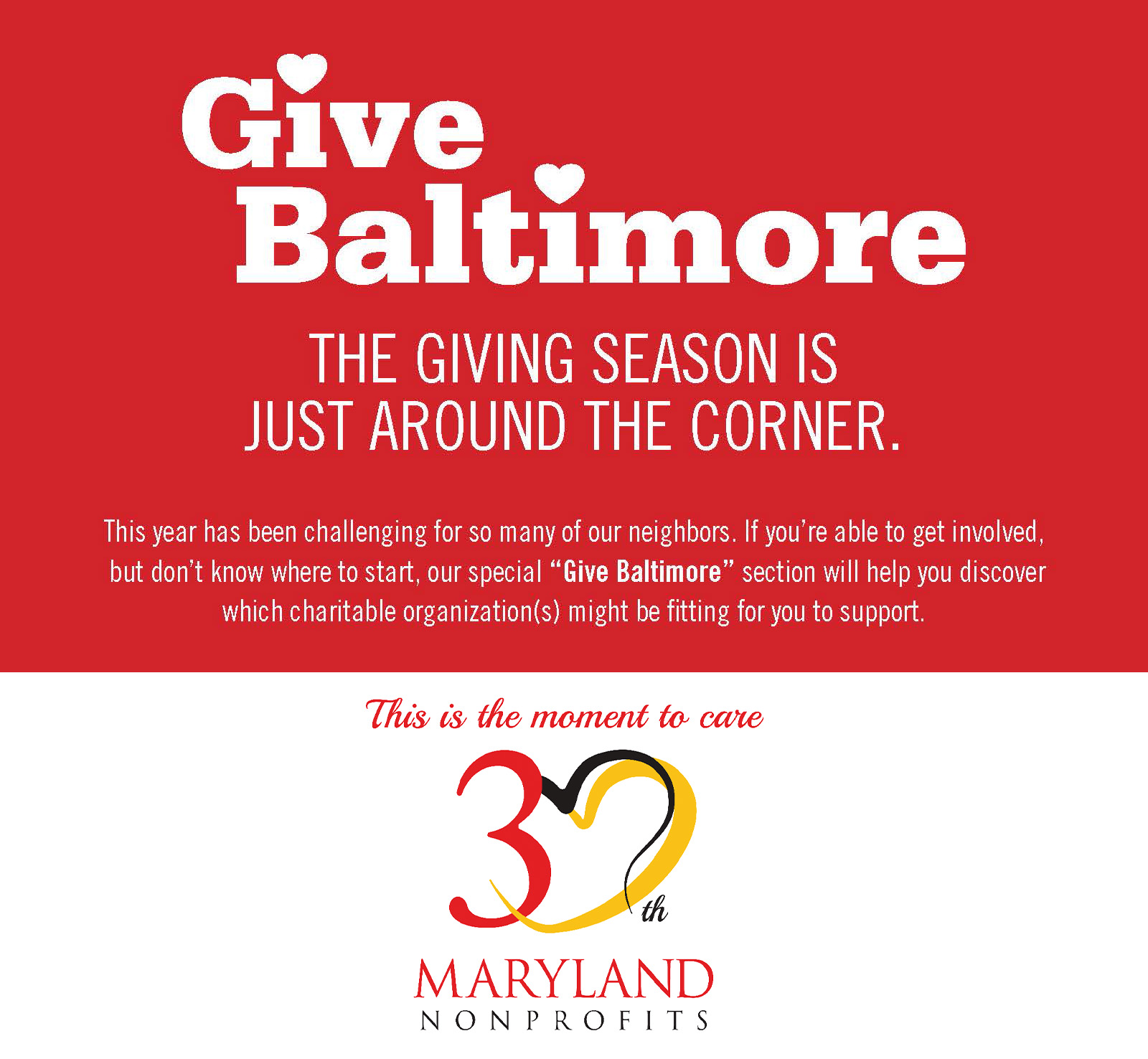 Give Baltimore 2022
Welcome to our annual Give Baltimore guide, a resource for charitable organizations to share their missions and invite the generous support of Baltimore's readers. This is a dynamic time for the region's nonprofit sector. Many organizations are bouncing back from the pandemic only to emerge into an environment completely altered by the pressing needs of social justice, equity, and climate change, among others.
We are pleased to have Maryland Nonprofits as our partner on this guide for the fourth year. In 2022, Maryland Nonprofits is celebrating three decades of providing startup assistance, legal and consulting advice, advocacy, and professional training for the state's 37,000 nonprofits.
Its Standards for Excellence Institute is the definitive source for nonprofit best practices. Now, through its new Nonprofit Accelerator Program, Maryland Nonprofits is taking its services to a wider audience with a laser focus on small and emerging organizations.
The season of giving is just around the corner, and we hope this guide helps you find a charitable organization that you will not only support with an end-of-year donation, but also one you can build a relationship with and get involved with for the long term…because giving is always in season!