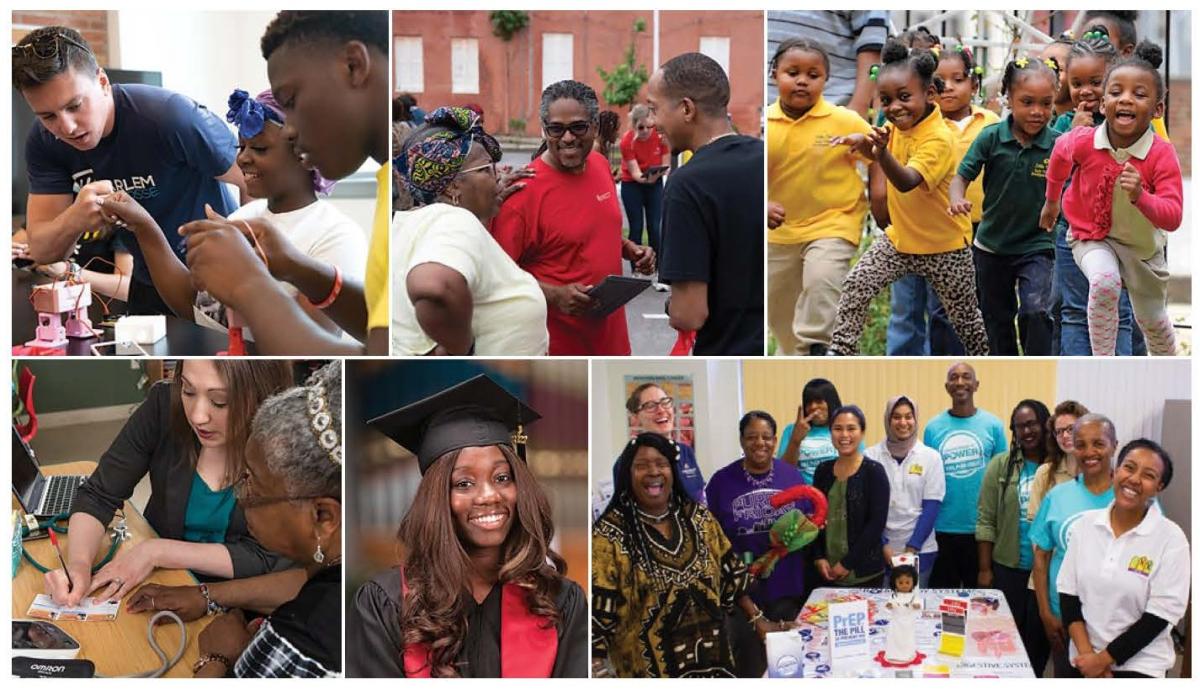 University of Maryland, Baltimore
220 Arch Street, 14th Floor,
Baltimore, MD 21201

Changing the Future Today
As an anchor institution in West Baltimore, the University of Maryland, Baltimore (UMB) is committed to directly improving the quality of life in its surrounding communities. UMB honors this commitment by providing community outreach programs that benefit from its teaching, research, and clinical care and service missions.
Promise Heights
The School of Social Work's Promise Heights initiative works to improve educational outcomes for youth and ensure families are healthy and successful in the West Baltimore communities of Upton/Druid Heights. In 2021, after more than a decade of sustained investment in Upton/Druid Heights, the Promise Heights' B'more for Healthy Babies program saw significant achievement: The infant mortality rate dropped by 75 percent.
UMB Community Engagement Center
The UMB Community Engagement Center (CEC) is a place where UMB staff, students, and faculty can leverage the university's economic resources and human capital to help our neighbors and strengthen West Baltimore. Serving 6,500 households in West and Southwest Baltimore, the 20,000-square-foot CEC offers a rich portfolio of community-driven programming that children, families, and neighbors asked for: an exercise/dance studio, a large multipurpose room for community meals and events, a safe play area for children, a wellness suite, a more robust computer lab, a maker-space, and more.
UMB CURE Scholars Program
The nationally recognized UMB CURE Scholars Program is a comprehensive science pipeline initiative that excites middle and high school students about science and exposes them to careers in health care, cancer research, and STEM (science, technology, engineering, and mathematics).
In partnership with three West Baltimore public middle schools, the program offers year-round mentorship, STEM programming, tutoring, and hands-on learning opportunities. The first cohort of UMB CURE Scholars graduated from high school in spring 2022. Collectively, they applied to 57 colleges and received more than 140 acceptances.
UMB faculty, staff, and students contribute more than 2 million hours of service annually to citizens throughout Maryland.

A 30-plus-year partnership between the School of Nursing and Paul's Place in Southwest Baltimore provides case management and other health services to clients.

Each year, Maryland Carey Law students provide nearly 75,000 hours of free legal services through 18 legal clinics.

The School of Pharmacy's PATIENTS Program is leveraging innovative partnerships to ensure that patients, health care providers, and other partners are actively engaged in research.

Join UMB in strengthening Baltimore by visiting umaryland.edu/give.