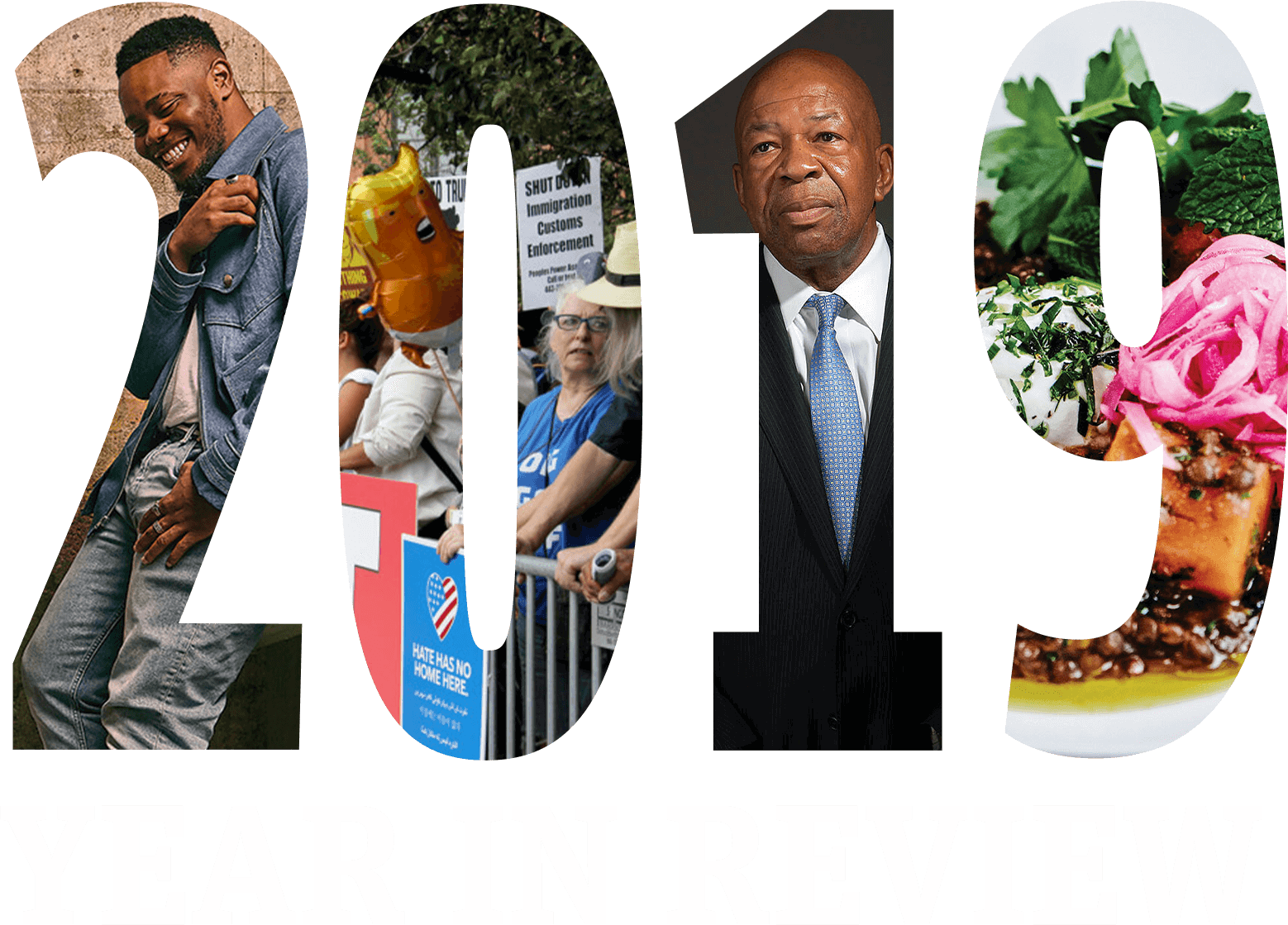 News & Community
2019: Year In Review
Twenty of the most pivotal events in Baltimore this year, in chronological order.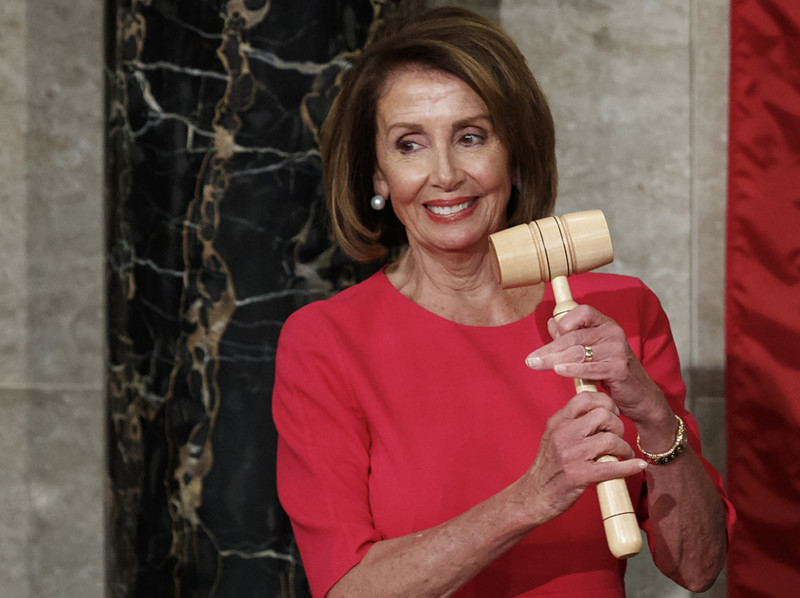 The Gavel Goes Back to Nancy Pelosi
A record-breaking 100-plus women were sworn into Congress in January as the Democrats regained the majority in the House of Representatives. They included the first Muslim women, the first Native-American women, and the youngest woman ever elected to Congress. None, of course, would prove more significant than Nancy Pelosi, the now-79-year-old mother of five, grandmother of nine, and daughter of former three-term Mayor Thomas D'Alesandro Jr. from Baltimore's Little Italy. The first female Speaker of the House in U.S. history when she first took the gavel in 2007, Pelosi is also the first speaker in six decades to regain the position. This year, she has been front and center in the impeachment of President Donald Trump. The 2020 elections—and history—will judge whether bringing articles of impeachment against Trump was a wise decision politically, but there is no doubt Pelosi will be remembered as a fiercely strong and decisive speaker, as well as a vexing figure for a president who is used to getting his way. AP Photo/Carolyn Kaster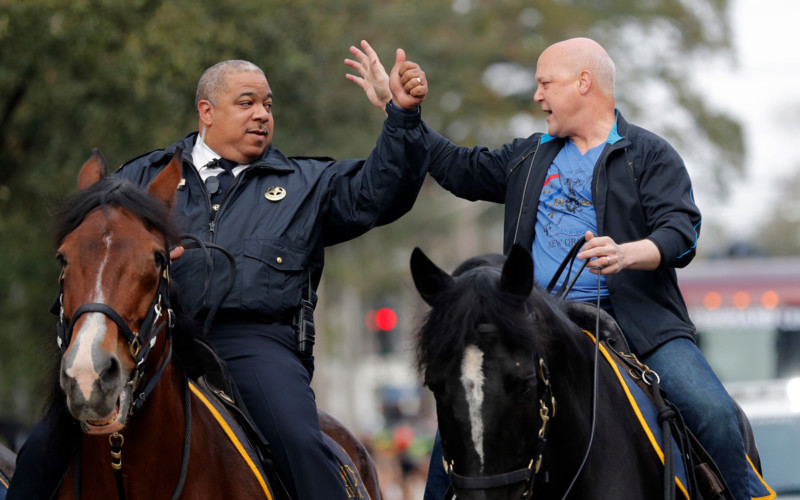 Michael Harrison Named Police Commissioner
When Michael Harrison was sworn in as the Baltimore Police Department's 41st Commissioner on March 12, he became the city's fifth commissioner since the death of Freddie Gray in 2015 and the subsequent—and ongoing—spike in homicides. Before coming to Baltimore, Harrison served the New Orleans Police Department for nearly 28 years. How soon the beleaguered Baltimore Police Department can regain the trust of the citizenry—broken once again with the corruption revelations involving the department's Gun Trace Task Force—remains to be seen, but Harrison came with reform experience from New Orleans. Regaining local trust is as crucial as any crime-fighting strategy Harrison may develop if the city is ever going to bend the curve on murder, which has claimed the lives of more than 300 of our fellow Baltimoreans this year. AP Photo/Gerald Herbert
Baltimore Earns National Culinary Kudos
From a culinary perspective, 2019 was the year that Maryland made it on the map. Station North's Le Comptoir du Vin earned a spot on two lauded lists. It came in at No. 8 on Bon Appetit's Hot 10 List of the most happening restaurants in the U.S., and No. 18 on Esquire's list of Best New Restaurants in America. Esquire also gave a shout-out to Chelsea Gregoire as Beverage Director of the Year, and Bon Appetit named Fadensonnen, Larder, and Sophomore Coffee—all part of the Socle complex—best new restaurant finalists. As if that's not enough to make us proud, Charleston chef Cindy Wolf was a finalist for the James Beard Award for Best Chef Mid-Atlantic for the eighth time, while Clavel's bar program was a semi-finalist in the Outstanding Bar category. Baltimore rates—now the country knows what we've always known. Photography by Kate Grewal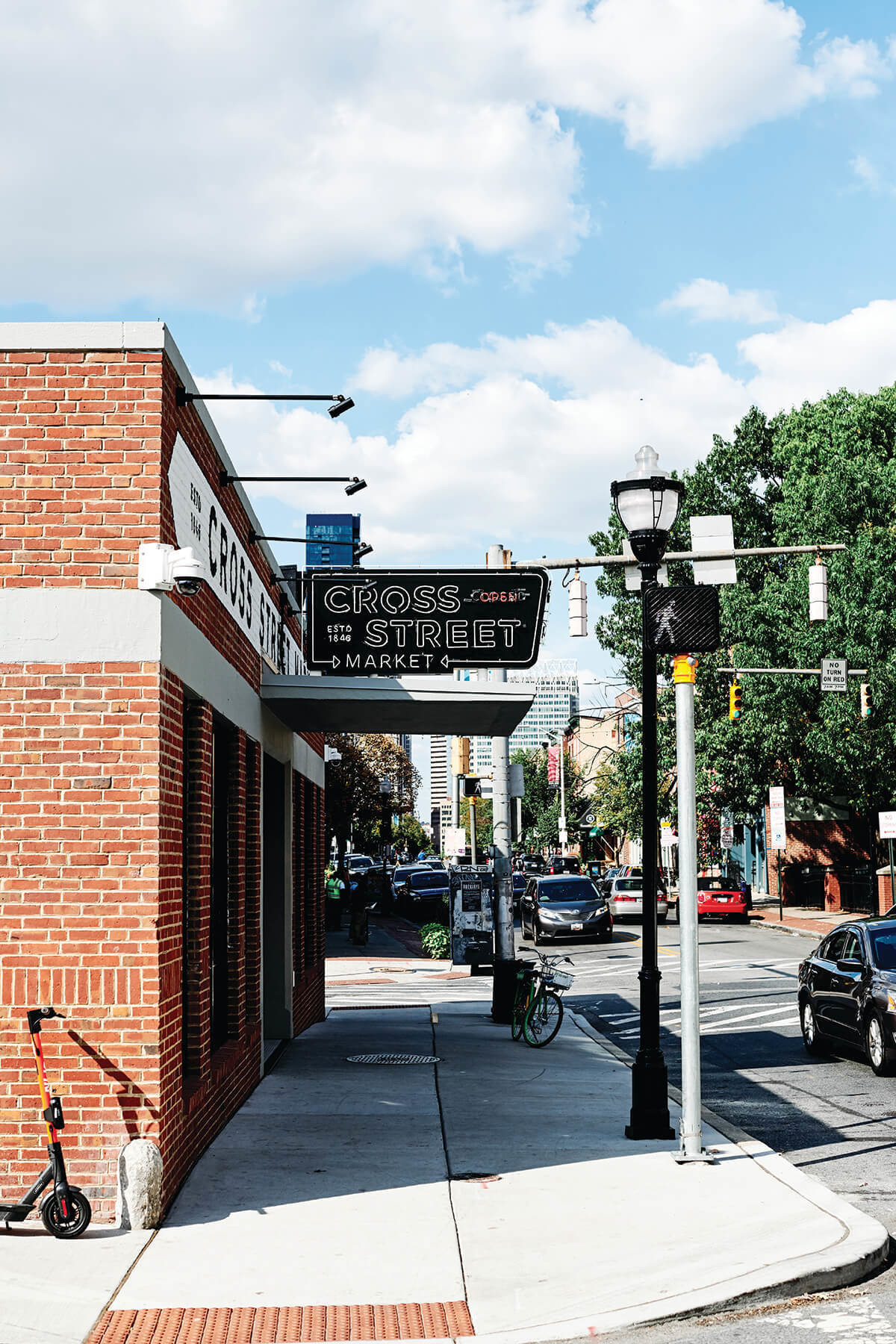 Baltimore City Public Markets Get a Revamp
For centuries, Baltimore's public markets have played an integral role in the city's dining scene. And this year, two of the six remaining public markets got much-needed facelifts. Broadway Market, the 233-year-old community hub in Fells Point, was the first to debut a redesign in March—welcoming a host of new concepts while also providing fresh stalls for old standbys such as Sal's Seafood and Vikki's Fells Point Deli. Cross Street Market in Federal Hill took a similar approach when it began its staggered grand openings in the spring—introducing diners to a wealth of new spots and providing refurbished stalls for longtime vendors Fenwick's Choice Meats, Steve's Lunch, and The Sweet Shoppe. But, the public market improvements won't stop there. Seawall Development has already begun collecting community feedback for its upcoming renovation of Lexington Market, and Scott Plank's War Horse Cities rolled out the first phase of its Hollins Market redevelopment over the summer. Photography by Kate Grewal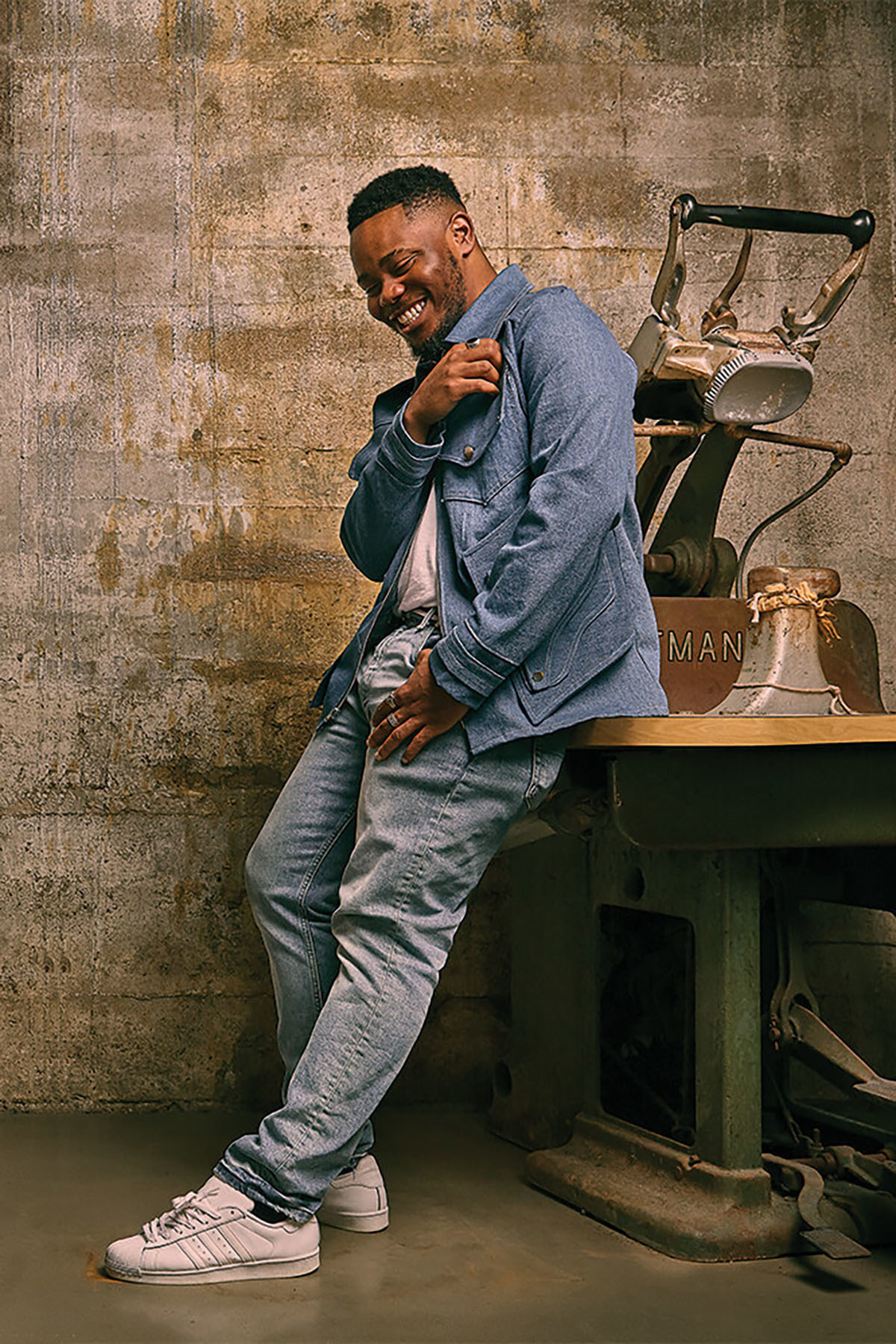 Baltimore Designers Shine on Project Runway
The spotlight turned to Baltimore during the 17th season of Project Runway earlier this spring. Among the judges of the famed fashion contest was Christian Siriano—a Maryland native who won the show's fourth season in 2008 and has since become a red carpet connoisseur­. Contestant Bishme Cromartie, a designer hailing from Baltimore City, stunned viewers and judges alike and ended up in the final four. Our favorite moment? When Cromartie secured a win for the luxury streetwear design challenge with an homage to his hometown. The puffed sleeves and glistening blue fabric of the winning jacket captured the essence of Baltimore's unique style, but seeing "Greenmount" printed beneath the collar sent us soaring. Photography by Sean Scheidt
Catherine Pugh Under Fire in Healthy Holly Book Scandal
The Healthy Holly book scandal—which first drove former Mayor Catherine Pugh to resign from office and then to plead guilty to wire fraud, conspiracy, and tax evasion charges—unfolded across the entire year. It began during the last General Assembly, when reporting by The Sun's Luke Broadwater broke the story of University of Maryland Medical System (UMMS) board members (which included Pugh) and their personal financial interests tied to UMMS contracts. After initially defending hundreds of thousands of dollars in sales to UMMS for her poorly written, self-published children's books—and then disappearing from public view for weeks—Pugh joined Sheila Dixon and became the second Baltimore mayor forced from office because of criminal conduct in recent years. It's not over yet, however. Pugh's sentencing is scheduled for Feb. 27. Meanwhile, Dixon has been weighing another run for mayor. AP Photo/Steve Ruark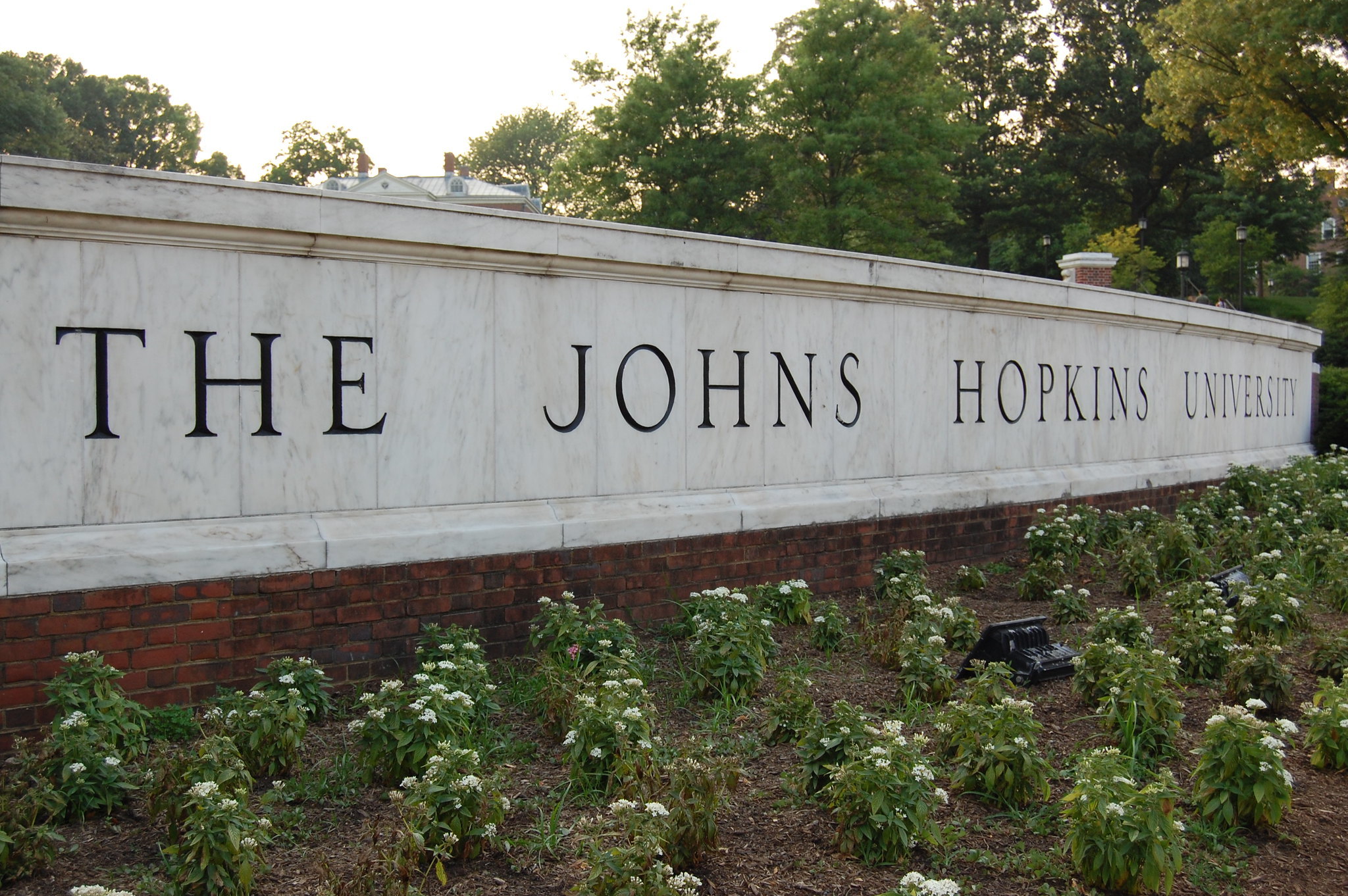 JHU Gets Its Own Police Force
In April, the General Assembly finally gave The Johns Hopkins University, its hospital campus, and its Peabody Institute the nod to create their own police force—a victory for those who wanted more campus safety over opponents who feared police profiling and use of excessive force. Multiple protests were held against the new private police force, led in part by Students Against Private Police and faculty members, as well as Hopkins neighbors. Supporters of the plan included billionaire Hopkins alumnus and mega-donor Michael Bloomberg and the late Democratic U.S. Rep. Elijah Cummings. Efforts to create the force began after a spate of robberies in 2017. And opponents remain, including Sen. Mary Washington, a Democrat who is one of two Baltimore senators who voted against the bill. "I do fundamentally believe that policing should be a publicly controlled entity and that privatization is not the way to go," Washington said. Courtesy of Flickr Creative Commons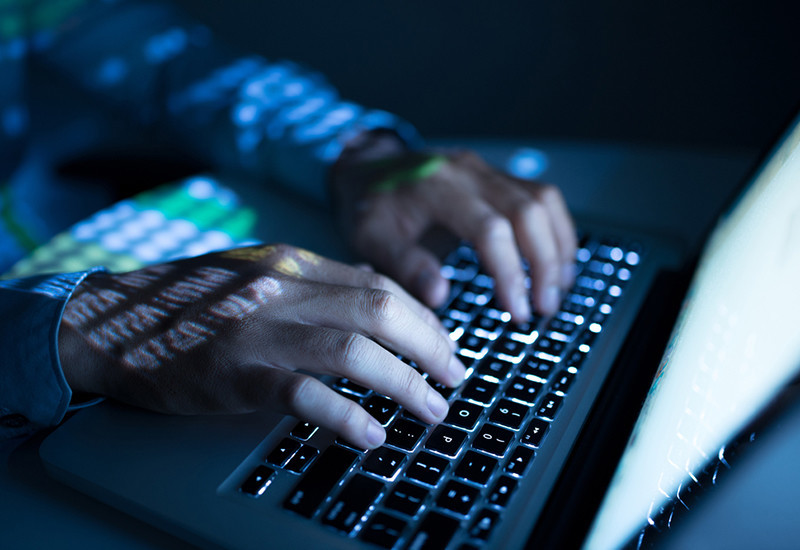 Ransomware Attack Hacks City Services
In early May, the city discovered that it was the victim of a ransomware attack, in which access to parts of the government's computer systems are blocked until a ransom is paid. The cybercriminals demanded $76,000 to decrypt the affected files, but Mayor Bernard C. "Jack" Young and the city government refused to pay. As a result city employees were locked out of their email accounts for several weeks and citizens could not connect to essential services such as websites to pay water bills, parking tickets, and property taxes. After totaling the amount of lost or delayed revenue and the cost of restoring systems, Baltimore's budget office estimated that the attack cost the city at least $18.2 million. Shutterstock
Mary Bubala Fired from WJZ
Last May, longtime WJZ anchor Mary Bubala was fired from the network after asking a question perceived to carry racial overtones and gender bias regarding Baltimore's mayors. "We've had three female, African-American mayors in a row," Bubala said on air to a Loyola University Maryland professor. "They were all passionate public servants. Two resigned, though. Is this a signal that a different kind of leadership is needed to move Baltimore City forward?" Within days, the longtime anchor was fired and Bubala was apologizing on Twitter. "I wanted to do an on-air apology but was not allowed," she tweeted. "I hope that the people of Baltimore know that I would never do anything to hurt anyone." By late September, Bubala was given a second chance when WBFF Fox 45 hired her as a reporter. Then, in mid-November, when anchor Jennifer Gilbert announced her retirement, Bubala was bumped up to the role of evening news co-anchor with Kai Jackson, with whom she once co-anchored at WJZ. Mary Bubala via Facebook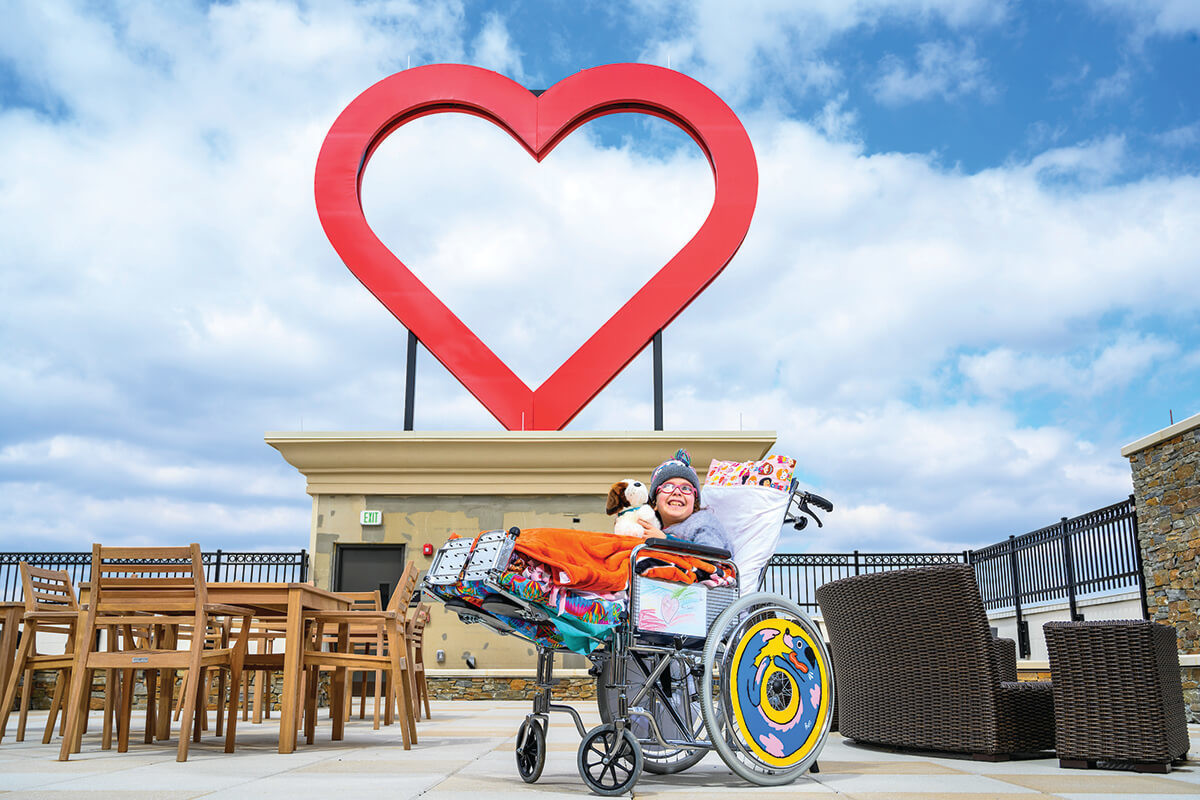 The Ronald McDonald House Charities Opens in Jonestown
The Baltimore skyline got a bright red addition this year, thanks to the Ronald McDonald House Charities (RMHC) Maryland. The 26-foot-tall red heart marks the RMHC's new Jonestown location, which provides a home away from home to families with seriously ill or injured children by accommodating 2,200 families annually. The 60,000-square-foot facility incorporates some of the creature comforts from the previous house on West Lexington Street, such as gift cubbies for the children and volunteer-made meals, while also providing loved ones with brand-new amenities such as a business center, classroom, and a meditation room. Photography by Matt Roth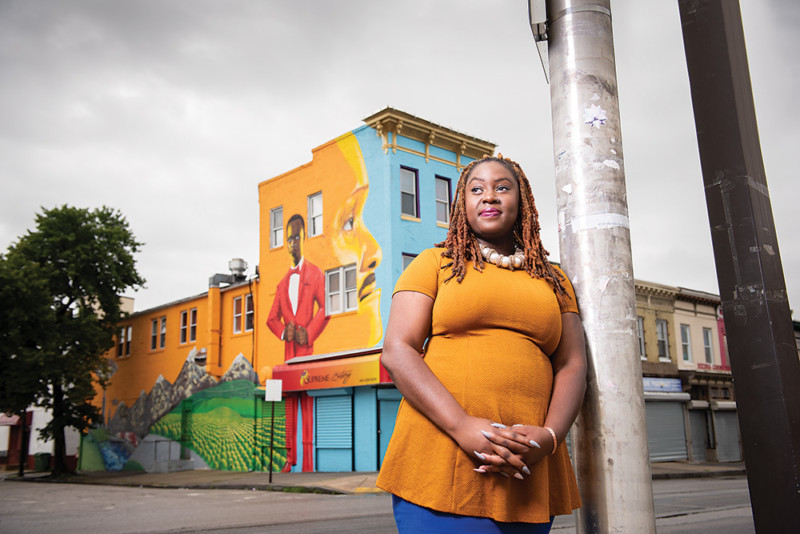 Baltimore Gains Two New Arts & Entertainment Districts
In July, the stretch of Pennsylvania Avenue from Penn North to Upton, which has long been a center of culture and creativity, was officially designated as the Pennsylvania Avenue Black Arts and Entertainment District. The new status will allow for tax breaks for artists and art spaces, and advocates for the neighborhood hope it will allow Pennsylvania Avenue development to thrive—following in the footsteps of successful efforts in neighborhoods such as Station North. The good news for area artists also goes beyond city limits. In November, it was announced that, starting in July 2020, Catonsville will be home to the first arts and entertainment district in Baltimore County. Photography by Mike Morgan
Lamar Jackson Leads Ravens into New Era
It's almost inconceivable right now, but less than a year ago, fans were clamoring for coach John Harbaugh to take Lamar Jackson out in favor of Joe Flacco. The Ravens were playing the Chargers in the AFC Wild Card game, and Lamar was, admittedly, not having a good night. Passes were flailing, the defense was getting to him, and he looked a bit lost out there. Even though he came on stronger in the second half, the Ravens still lost the game. Fans were not happy. Oh, what a difference a year makes. Flacco is out, traded to Denver. And Lamar Jackson is the leading candidate for MVP and the most celebrated and beloved athlete in these parts since a fellow named Cal Ripken Jr. His quickness, escapability, and field vision were already in full view during last year's rookie campaign. But he worked hard on his passing in the off season and now throws as accurate a ball (and as tight a spiral) as anyone in the league. And he's a nightmare for opposing defenses. Cover the pass? He'll beat with you his legs. Try to stop the run? He'll throw the ball downfield. He's also a natural-born leader, beloved by teammates and coaches alike. It's almost unfair—and it's why the Ravens are (gulp) a serious contender to go to the Super Bowl. It's Lamar Jackson's town. We're just living in it. Shawn Hubbard / Baltimore Ravens
Billy Joel Performs at First-Ever Camden Yards Concert
This summer, the Piano Man rocked Camden Yards during the first standalone concert in the ballpark's 27-year history. The rock 'n' roll legend gave an unforgettable two-and-a-half-hour performance to the nearly 40,000 fans that packed the stands to dance along with classic hits such as "Uptown Girl"and "She's Always a Woman." Plus, the 70-year-old brought some much-needed excitement to the Orioles park after a record-breaking low season for the Baltimore Orioles. Shutterstock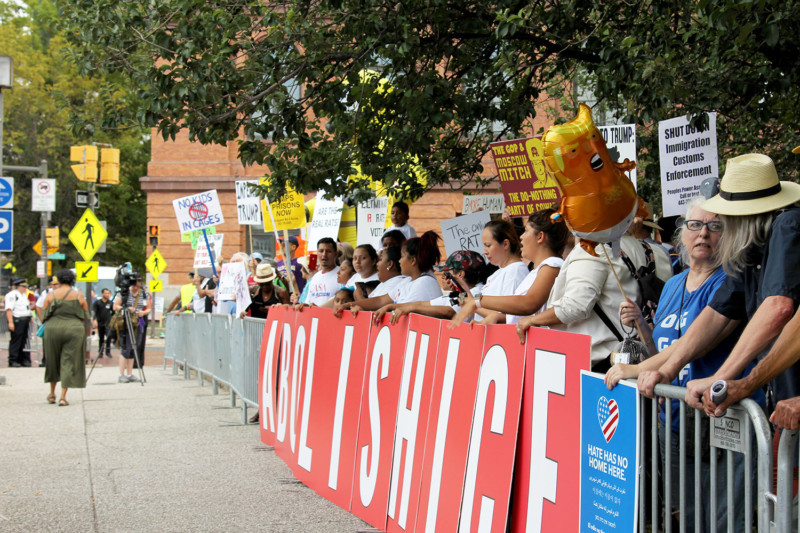 President Trump Bashes Baltimore
We're used to Trump insulting people on his Twitter feed. But on July 27, it hit close to home. In a feud with Congressman Cummings, he wrote: "Cumming [sic] District is a disgusting, rat and rodent infested mess." He went on to call Baltimore a "very dangerous and filthy place." Many Baltimoreans did not take this lightly. The Baltimore Sun wrote an editorial in response that concluded with the line: "Better to have some vermin living in your neighborhood than to be one." Mayor Young called Trump a "disappointment to the people of Baltimore, our country, and to the world." And, on September 12, when Trump came to Baltimore for a Republican retreat at the Marriott Waterfront Hotel in Harbor East, those who took issue with the comments were able to express their anger in person. He was greeted with sign-wielding protestors, chants, a giant inflated rat, and lusty boos from the majority of the gathered crowd, though supporters did show up to President Street as well. Photography by Lorann Cocca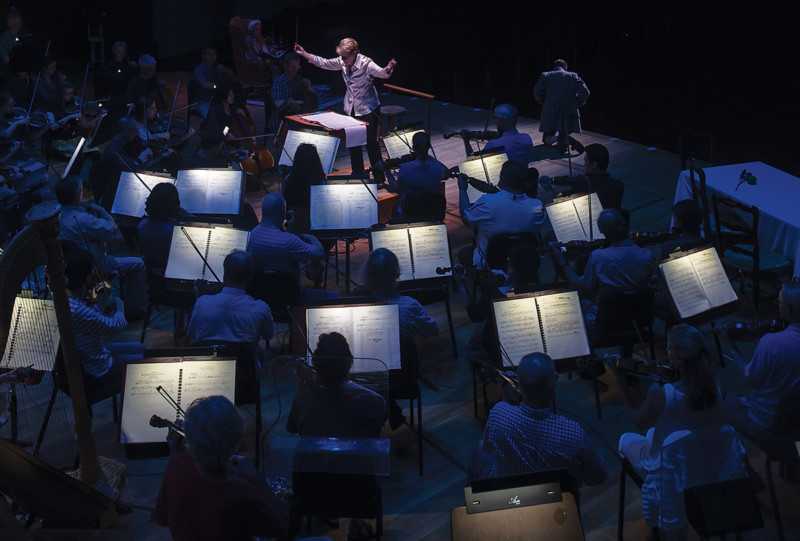 The BSO Bounces Back
After a cancelled summer season, subsequent lockout, and many months of tumultuous infighting between the Baltimore Symphony Orchestra musicians and management, the BSO reached a new agreement in late September that would open the ensemble's 104th season on time and extend their contract another year. It also guaranteed increased salaries and continued benefits for members of the ensemble, the return of summer shows, and the creation of a vision committee. But as one door opens, maestra Marin Alsop has recently expressed her own frustrations at the orchestra's operations, according to the Sun, and hinted at the end of her tenure as conductor of the BSO. Photography by David Colwell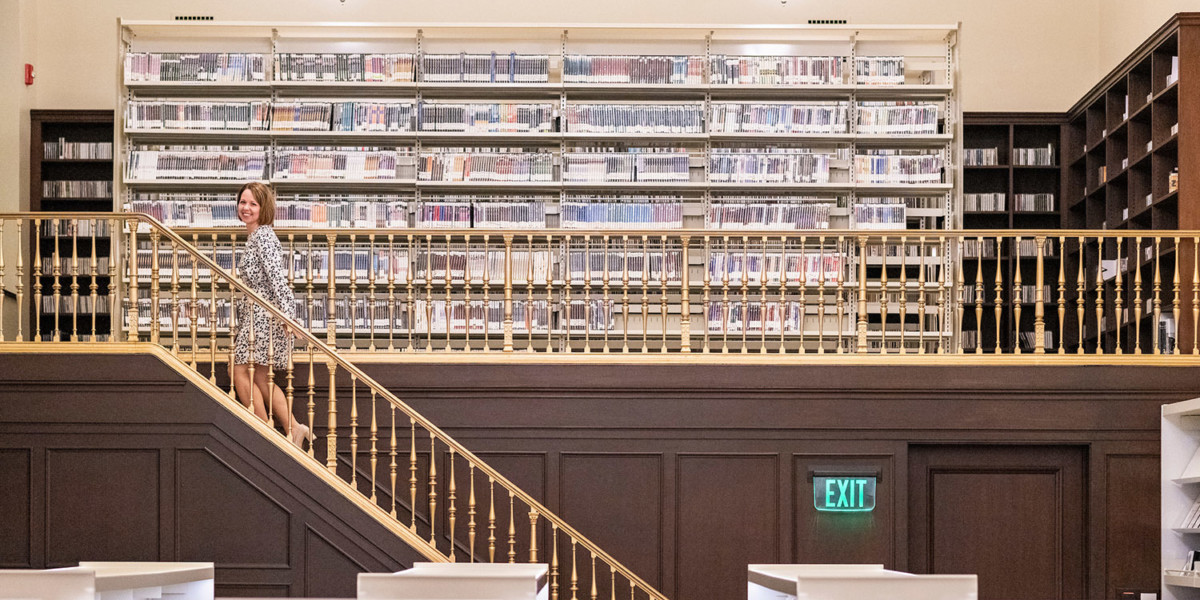 THE ENOCH PRATT CENTRAL LIBRARY REOPENS
After three years of top-to-bottom renovations to the Enoch Pratt Central Library, the 86-year-old institution unveiled the results of its $115-million facelift to the public in September. The restoration preserved the integrity of the library's finer details, such as the hand-painted ceilings and grand entrance, while incorporating modern additions, including a career center, teen and young adult wing, and expanded multipurpose rooms. Since the grand reopening, the Central Library has hosted big names such as journalist Dan Rather and author Colson Whitehead for lectures and discussions. Photography by Matt Roth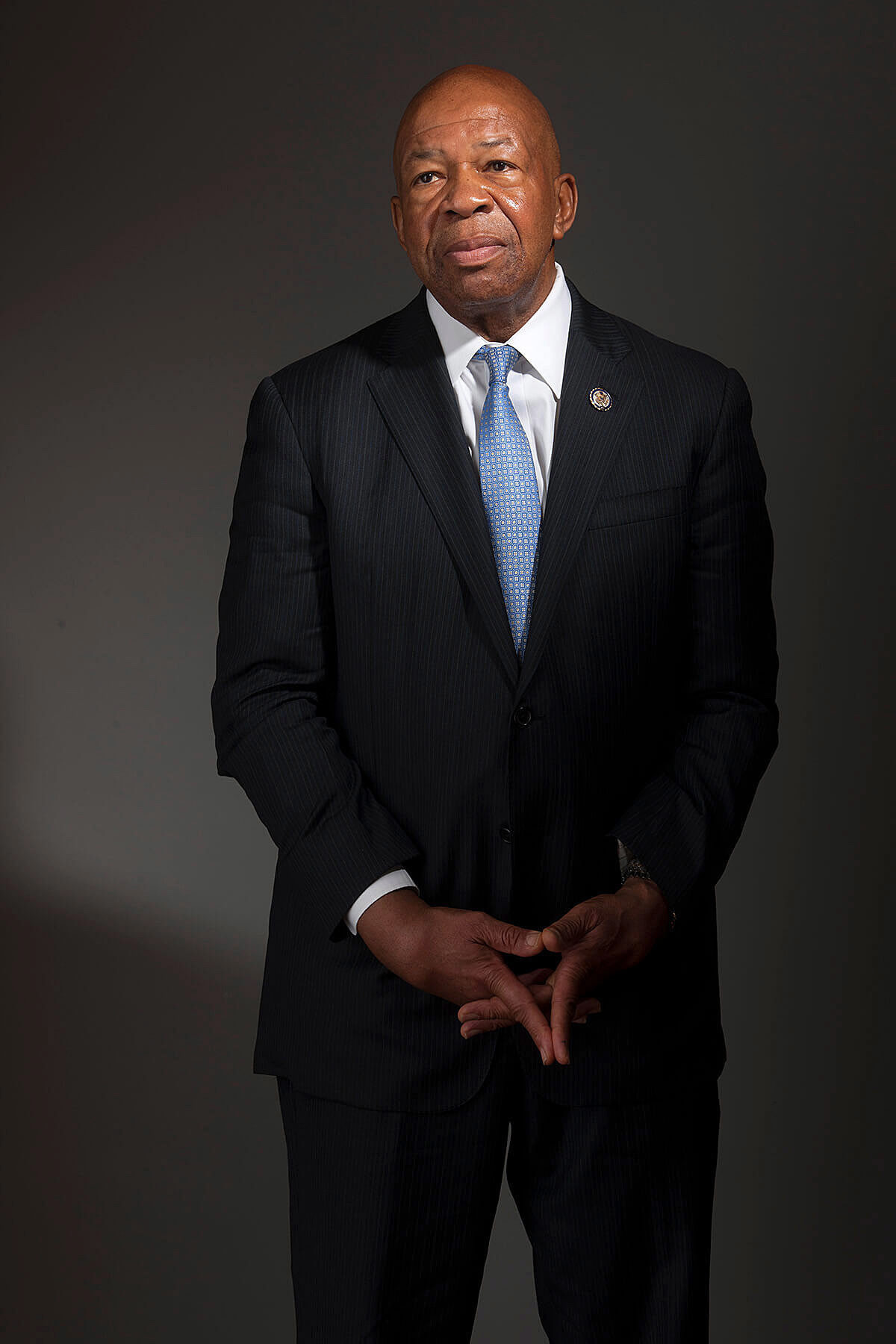 Congressman Elijah Cummings Passes Away
When the news broke in the early, midweek hours of October 17 that U.S. Rep. Elijah Cummings had died at 68, it came as a shock and devastating blow—both in Baltimore and beyond. Cummings had risen to chairman of the powerful House Oversight Committee and was an extraordinary advocate for civil rights in Congress, but locally, he was even more than that. Baltimoreans knew him as a soulful man of unique compassion, who never forgot where he came from and wore his heart on his sleeve every day—whether in the halls of Congress or streets of Baltimore following the death of Freddie Gray. "In the House, Elijah was our North Star," said Speaker of the House Pelosi, also a native Baltimorean. "He was a leader of towering character and integrity, whose stirring voice and steadfast values pushed the Congress and country to rise to a higher purpose." Cummings will be remembered in history as the first African-American lawmaker to lie in state at the Capitol. His funeral service in Baltimore, which brought national leaders including former Presidents Barack Obama and Bill Clinton to New Psalmist Baptist Church, was as moving as any the city has likely seen or will see. Photography by David Colwell
Under Armour Faces Financial Woes
With its North American sales steadily struggling, Baltimore-based sportswear retailer Under Armour may have tried a little too hard to mask the trend—sparking a federal investigation into its accounting practices. Among the allegations is that it borrowed business from future quarters to hide the slowing demand for its products. Some in the industry say that's not uncommon in retail, while others see it as flaunting the rules regarding revenue disclosure for public companies. And whither founder Kevin Plank—who stepped down as CEO of the company in the fall—in all this? The Wall Street Journal quoted an insider as saying that investigators, led by the U.S. attorney's office in Baltimore in coordination with the SEC, are examining emails that show Plank knew about efforts to move revenue between quarters. But Plank remains steadfast, citing increasing sales in recent quarters. "We want to be clear," he told the Journal, "Our demand is still there." Shutterstock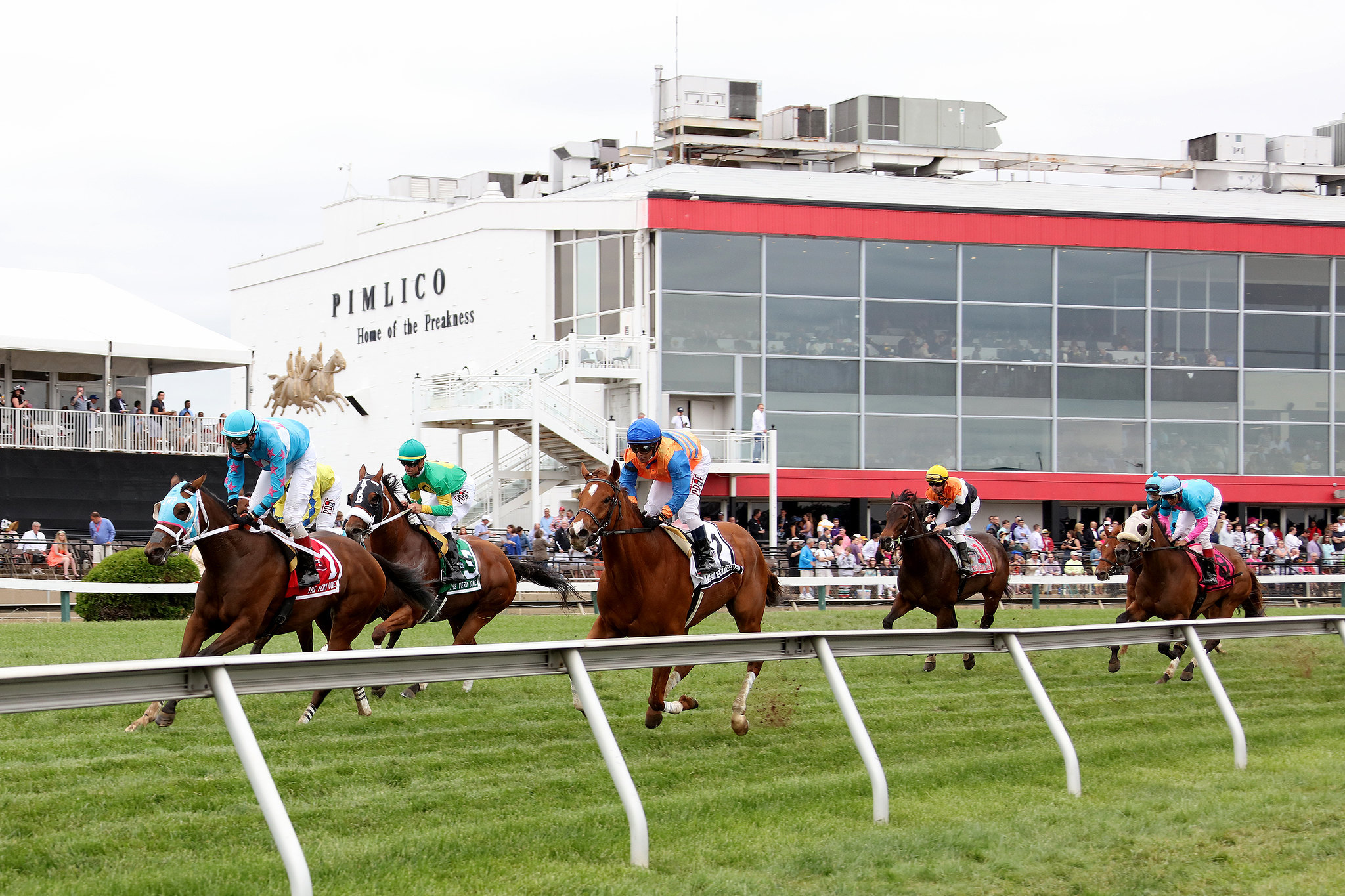 Preakness Stakes Staying in Baltimore
The significance of Pimlico Race Course to the city and citizens of Baltimore goes without saying. It's why rumblings that the Preakness Stakes was considering moving away from Park Heights were met with so much concern. But in October, The Stronach Group turned over the rights of the entire Pimlico facility to city officials, ushering in a new era for the track. Plans for a new clubhouse and to open up land for mixed-use developments are in the works as part of a proposal to inject life into the area. Though there were serious concerns that a light at the end of the tunnel wouldn't be reached, those involved in these contentious negotiations can now breathe a sigh of relief. The Preakness is staying in Baltimore, and if all goes well with legislative approvals and subsequent construction over the next few years, it will rise better than ever. Flickr Creative Commons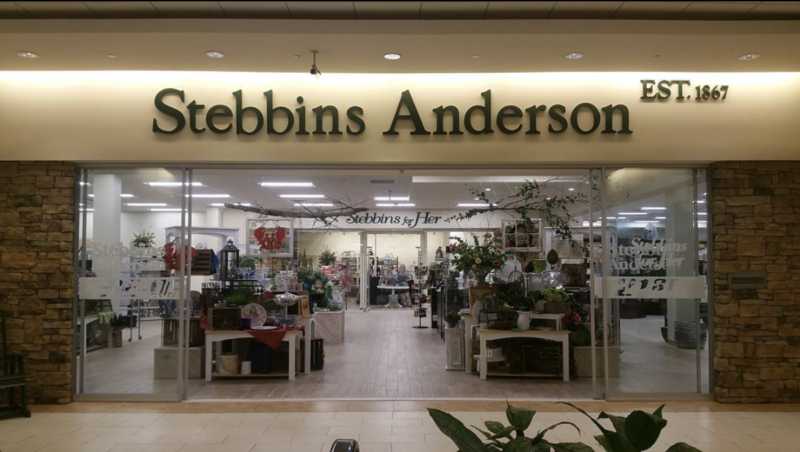 Stebbins Anderson Announces Closure After 152 Years
From housewares to bird seed to garden hoses, there wasn't much home-related stuff you couldn't find at Stebbins-Anderson in The Shops at Kenilworth. But the writing was on the wall when they downsized in recent years from two levels to one. Located at Kenilworth since 1978, it tried to fight declining hardware, paint, and furniture sales by adding Stebbins for Her, which sold handbags, jewelry, and gift items. But the coup de grace was online sales, leading owners to to close the store, which was founded more than 150 years ago as a coal, lumber, and hardware business. The store suffered from "shrinking sales, you know, due to the internet," Stebbins-Andersen owner Ken Knight said in a news report. "It was really difficult." For consumers, it'll be the little things they'll miss—like getting your window screen fixed and a spare key made. Courtesy of Stebbins Anderson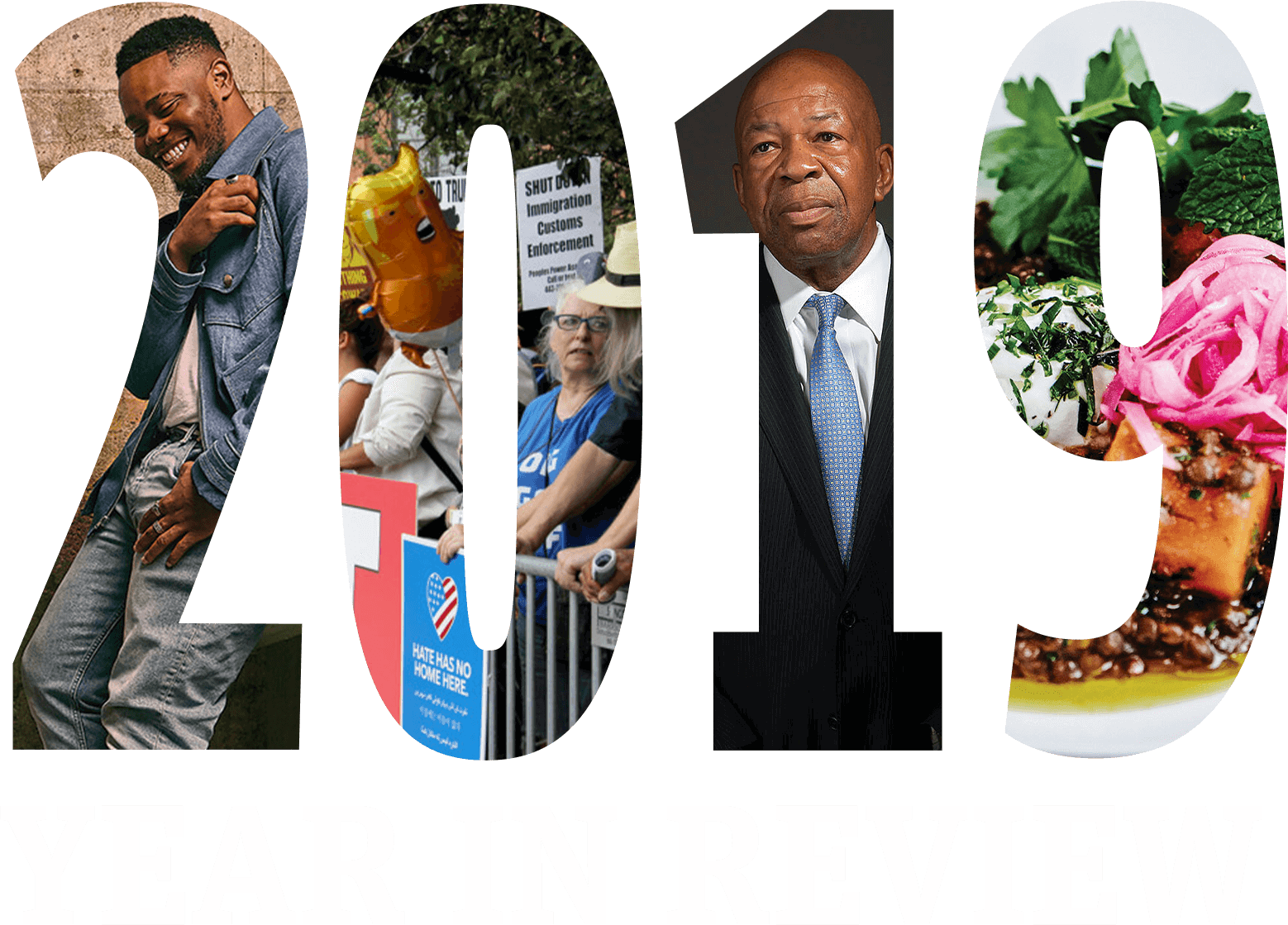 News & Community
2019: Year In Review
Twenty of the most pivotal events in Baltimore this year, in chronological order.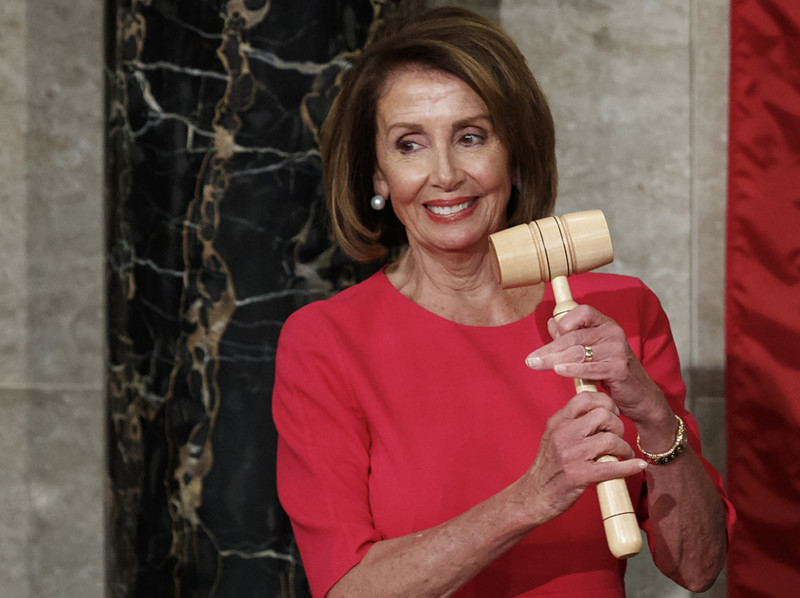 The Gavel Goes Back to Nancy Pelosi
A record-breaking 100-plus women were sworn into Congress in January as the Democrats regained the majority in the House of Representatives. They included the first Muslim women, the first Native-American women, and the youngest woman ever elected to Congress. None, of course, would prove more significant than Nancy Pelosi, the now-79-year-old mother of five, grandmother of nine, and daughter of former three-term Mayor Thomas D'Alesandro Jr. from Baltimore's Little Italy. The first female Speaker of the House in U.S. history when she first took the gavel in 2007, Pelosi is also the first speaker in six decades to regain the position. This year, she has been front and center in the impeachment of President Donald Trump. The 2020 elections—and history—will judge whether bringing articles of impeachment against Trump was a wise decision politically, but there is no doubt Pelosi will be remembered as a fiercely strong and decisive speaker, as well as a vexing figure for a president who is used to getting his way. AP Photo/Carolyn Kaster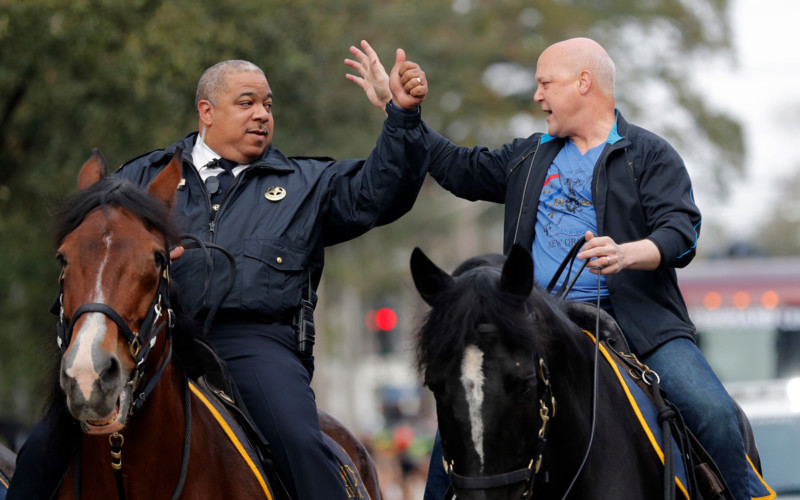 Michael Harrison Named Police Commissioner
When Michael Harrison was sworn in as the Baltimore Police Department's 41st Commissioner on March 12, he became the city's fifth commissioner since the death of Freddie Gray in 2015 and the subsequent—and ongoing—spike in homicides. Before coming to Baltimore, Harrison served the New Orleans Police Department for nearly 28 years. How soon the beleaguered Baltimore Police Department can regain the trust of the citizenry—broken once again with the corruption revelations involving the department's Gun Trace Task Force—remains to be seen, but Harrison came with reform experience from New Orleans. Regaining local trust is as crucial as any crime-fighting strategy Harrison may develop if the city is ever going to bend the curve on murder, which has claimed the lives of more than 300 of our fellow Baltimoreans this year. AP Photo/Gerald Herbert
Baltimore Earns National Culinary Kudos
From a culinary perspective, 2019 was the year that Maryland made it on the map. Station North's Le Comptoir du Vin earned a spot on two lauded lists. It came in at No. 8 on Bon Appetit's Hot 10 List of the most happening restaurants in the U.S., and No. 18 on Esquire's list of Best New Restaurants in America. Esquire also gave a shout-out to Chelsea Gregoire as Beverage Director of the Year, and Bon Appetit named Fadensonnen, Larder, and Sophomore Coffee—all part of the Socle complex—best new restaurant finalists. As if that's not enough to make us proud, Charleston chef Cindy Wolf was a finalist for the James Beard Award for Best Chef Mid-Atlantic for the eighth time, while Clavel's bar program was a semi-finalist in the Outstanding Bar category. Baltimore rates—now the country knows what we've always known. Photography by Kate Grewal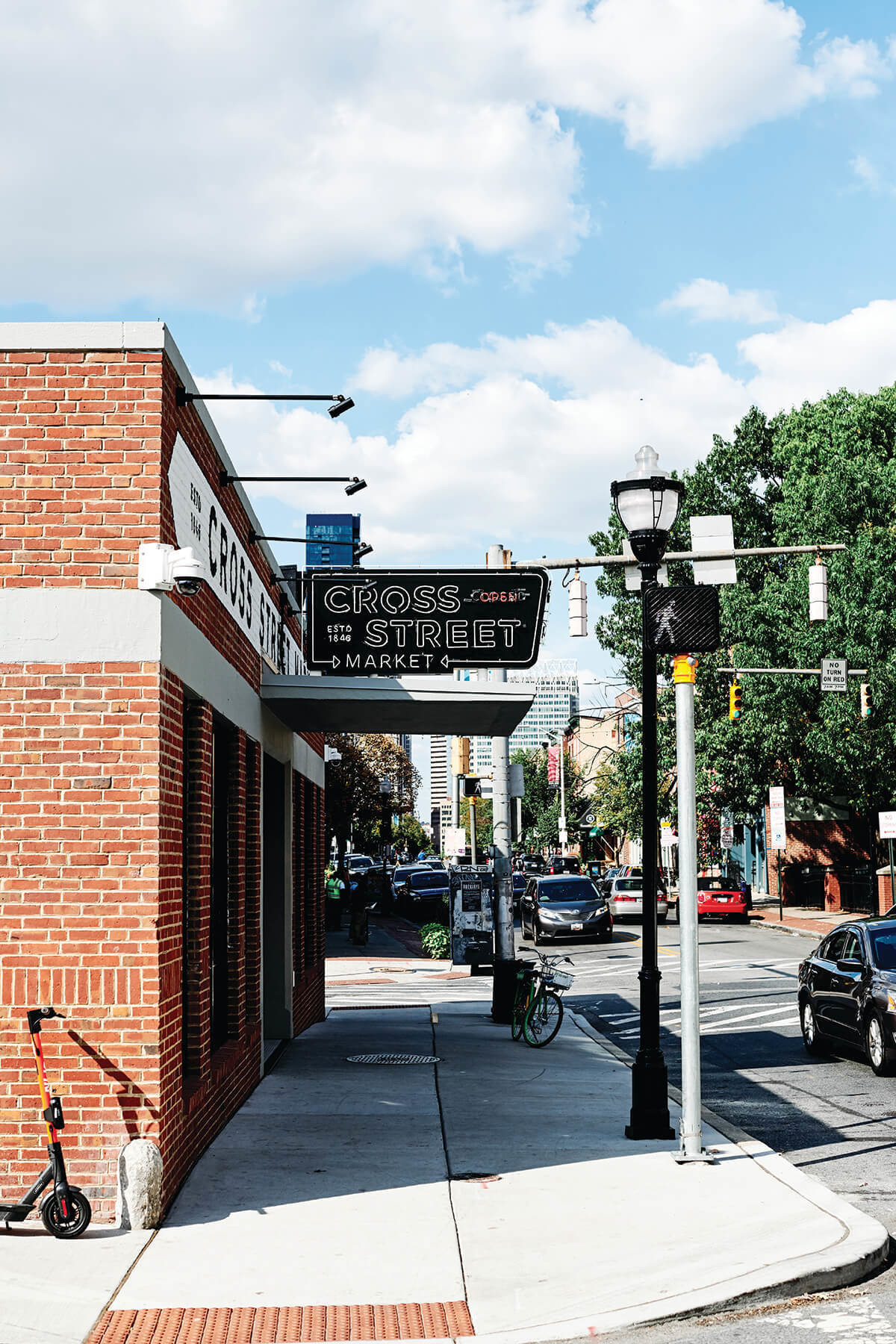 Baltimore City Public Markets Get a Revamp
For centuries, Baltimore's public markets have played an integral role in the city's dining scene. And this year, two of the six remaining public markets got much-needed facelifts. Broadway Market, the 233-year-old community hub in Fells Point, was the first to debut a redesign in March—welcoming a host of new concepts while also providing fresh stalls for old standbys such as Sal's Seafood and Vikki's Fells Point Deli. Cross Street Market in Federal Hill took a similar approach when it began its staggered grand openings in the spring—introducing diners to a wealth of new spots and providing refurbished stalls for longtime vendors Fenwick's Choice Meats, Steve's Lunch, and The Sweet Shoppe. But, the public market improvements won't stop there. Seawall Development has already begun collecting community feedback for its upcoming renovation of Lexington Market, and Scott Plank's War Horse Cities rolled out the first phase of its Hollins Market redevelopment over the summer. Photography by Kate Grewal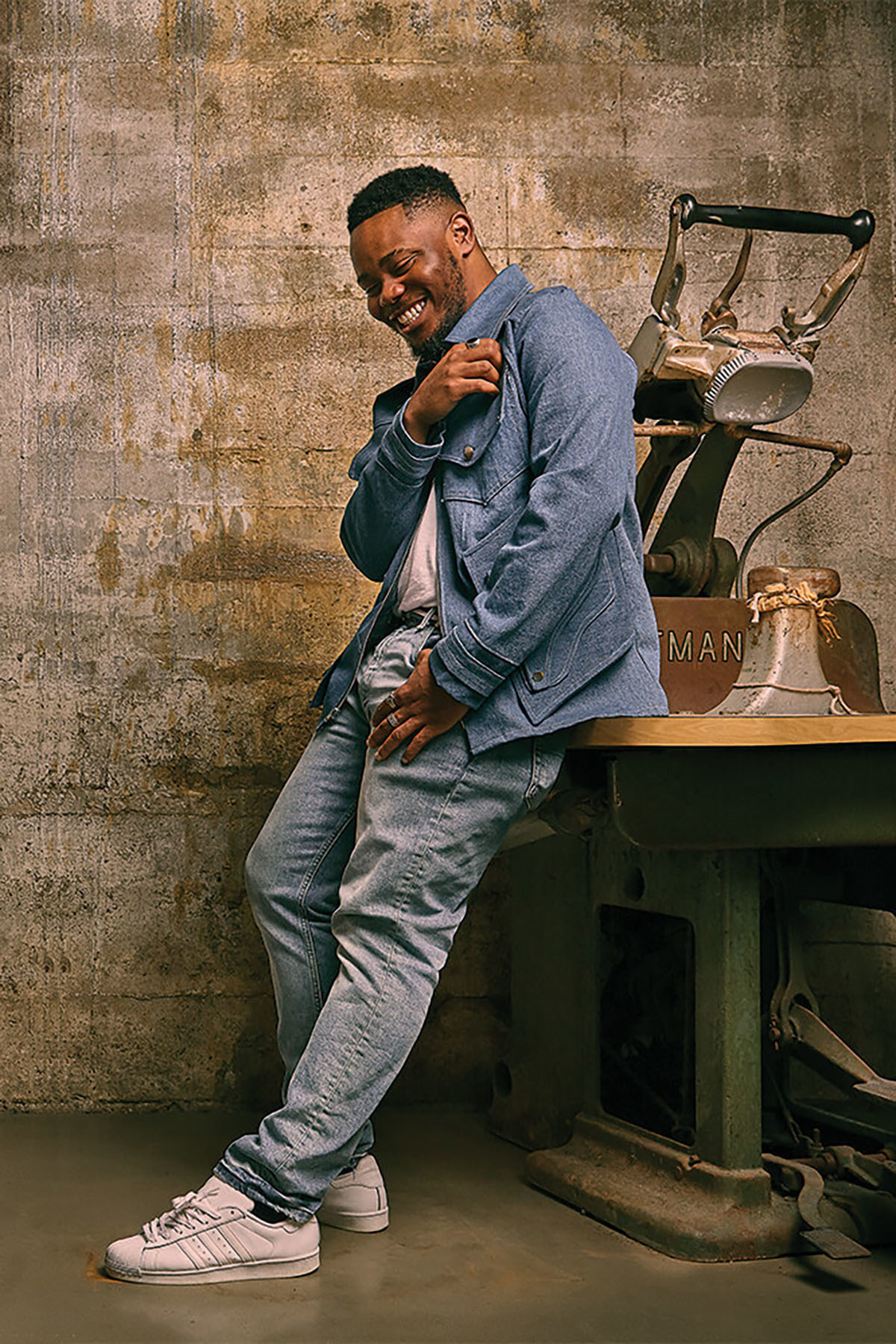 Baltimore Designers Shine on Project Runway
The spotlight turned to Baltimore during the 17th season of Project Runway earlier this spring. Among the judges of the famed fashion contest was Christian Siriano—a Maryland native who won the show's fourth season in 2008 and has since become a red carpet connoisseur­. Contestant Bishme Cromartie, a designer hailing from Baltimore City, stunned viewers and judges alike and ended up in the final four. Our favorite moment? When Cromartie secured a win for the luxury streetwear design challenge with an homage to his hometown. The puffed sleeves and glistening blue fabric of the winning jacket captured the essence of Baltimore's unique style, but seeing "Greenmount" printed beneath the collar sent us soaring. Photography by Sean Scheidt
Catherine Pugh Under Fire in Healthy Holly Book Scandal
The Healthy Holly book scandal—which first drove former Mayor Catherine Pugh to resign from office and then to plead guilty to wire fraud, conspiracy, and tax evasion charges—unfolded across the entire year. It began during the last General Assembly, when reporting by The Sun's Luke Broadwater broke the story of University of Maryland Medical System (UMMS) board members (which included Pugh) and their personal financial interests tied to UMMS contracts. After initially defending hundreds of thousands of dollars in sales to UMMS for her poorly written, self-published children's books—and then disappearing from public view for weeks—Pugh joined Sheila Dixon and became the second Baltimore mayor forced from office because of criminal conduct in recent years. It's not over yet, however. Pugh's sentencing is scheduled for Feb. 27. Meanwhile, Dixon has been weighing another run for mayor. AP Photo/Steve Ruark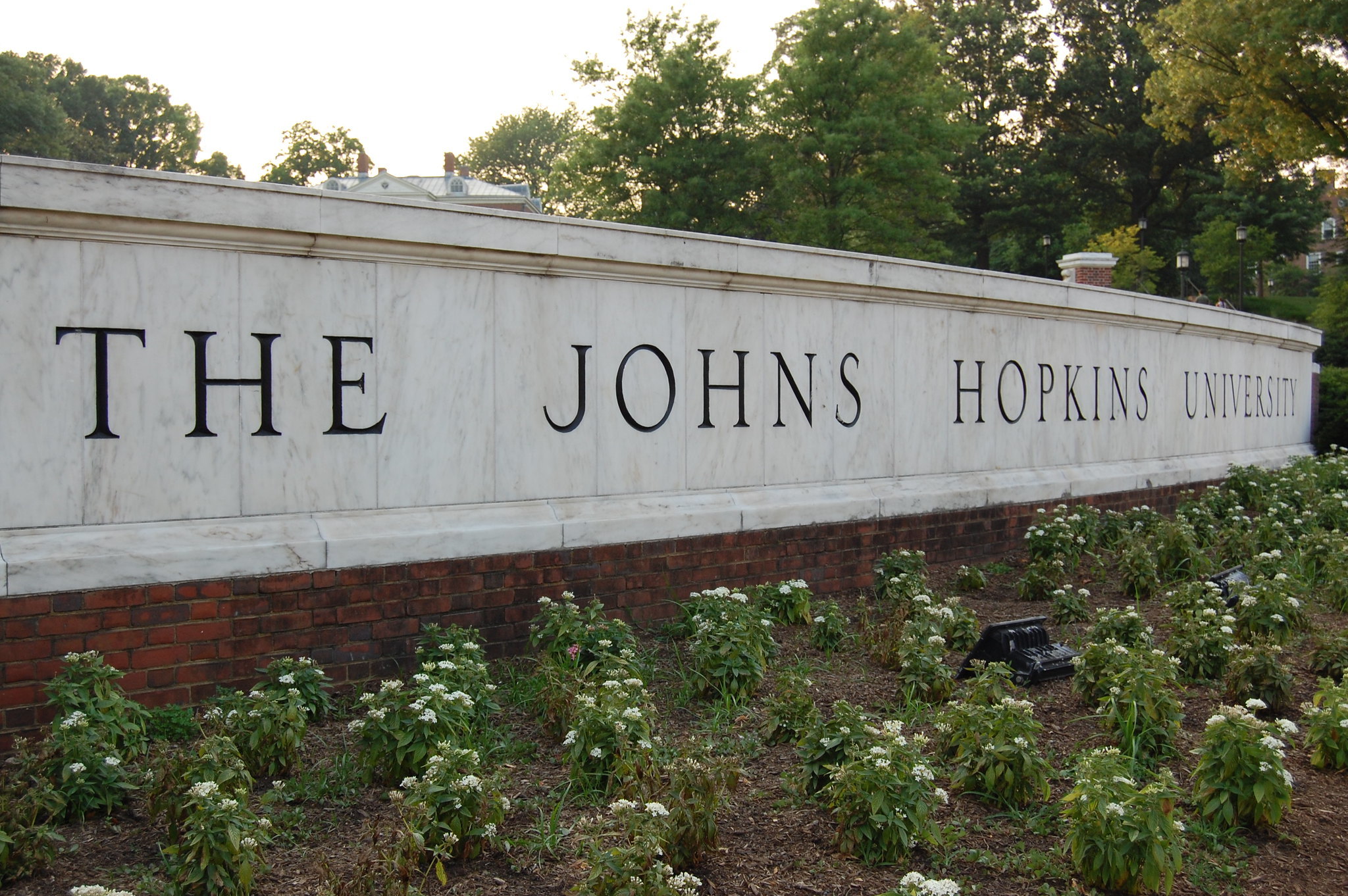 JHU Gets Its Own Police Force
In April, the General Assembly finally gave The Johns Hopkins University, its hospital campus, and its Peabody Institute the nod to create their own police force—a victory for those who wanted more campus safety over opponents who feared police profiling and use of excessive force. Multiple protests were held against the new private police force, led in part by Students Against Private Police and faculty members, as well as Hopkins neighbors. Supporters of the plan included billionaire Hopkins alumnus and mega-donor Michael Bloomberg and the late Democratic U.S. Rep. Elijah Cummings. Efforts to create the force began after a spate of robberies in 2017. And opponents remain, including Sen. Mary Washington, a Democrat who is one of two Baltimore senators who voted against the bill. "I do fundamentally believe that policing should be a publicly controlled entity and that privatization is not the way to go," Washington said. Courtesy of Flickr Creative Commons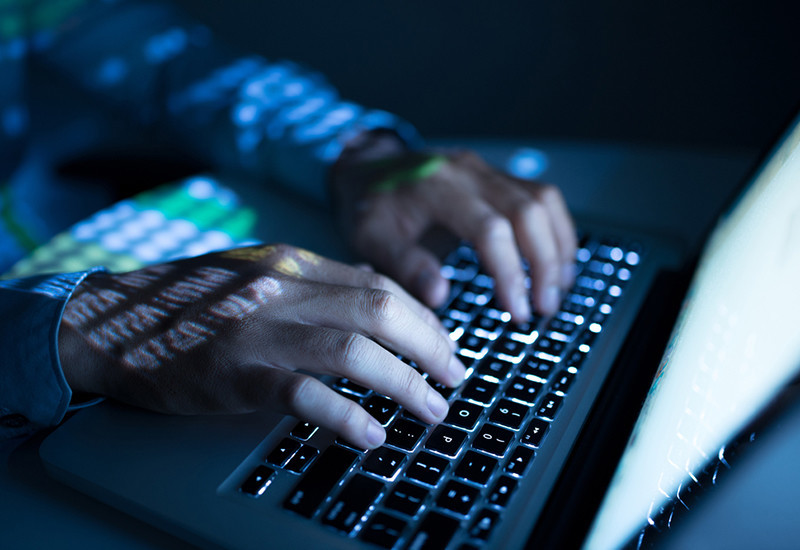 Ransomware Attack Hacks City Services
In early May, the city discovered that it was the victim of a ransomware attack, in which access to parts of the government's computer systems are blocked until a ransom is paid. The cybercriminals demanded $76,000 to decrypt the affected files, but Mayor Bernard C. "Jack" Young and the city government refused to pay. As a result city employees were locked out of their email accounts for several weeks and citizens could not connect to essential services such as websites to pay water bills, parking tickets, and property taxes. After totaling the amount of lost or delayed revenue and the cost of restoring systems, Baltimore's budget office estimated that the attack cost the city at least $18.2 million. Shutterstock
Mary Bubala Fired from WJZ
Last May, longtime WJZ anchor Mary Bubala was fired from the network after asking a question perceived to carry racial overtones and gender bias regarding Baltimore's mayors. "We've had three female, African-American mayors in a row," Bubala said on air to a Loyola University Maryland professor. "They were all passionate public servants. Two resigned, though. Is this a signal that a different kind of leadership is needed to move Baltimore City forward?" Within days, the longtime anchor was fired and Bubala was apologizing on Twitter. "I wanted to do an on-air apology but was not allowed," she tweeted. "I hope that the people of Baltimore know that I would never do anything to hurt anyone." By late September, Bubala was given a second chance when WBFF Fox 45 hired her as a reporter. Then, in mid-November, when anchor Jennifer Gilbert announced her retirement, Bubala was bumped up to the role of evening news co-anchor with Kai Jackson, with whom she once co-anchored at WJZ. Mary Bubala via Facebook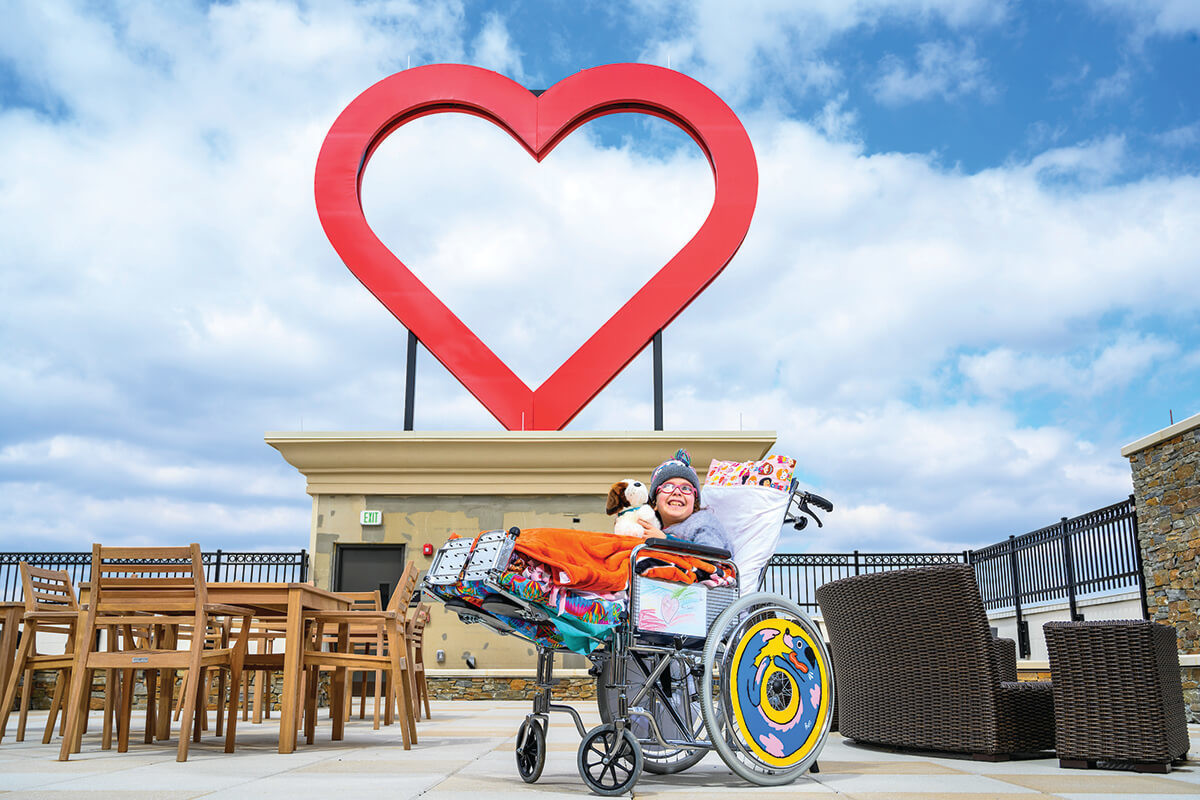 The Ronald McDonald House Charities Opens in Jonestown
The Baltimore skyline got a bright red addition this year, thanks to the Ronald McDonald House Charities (RMHC) Maryland. The 26-foot-tall red heart marks the RMHC's new Jonestown location, which provides a home away from home to families with seriously ill or injured children by accommodating 2,200 families annually. The 60,000-square-foot facility incorporates some of the creature comforts from the previous house on West Lexington Street, such as gift cubbies for the children and volunteer-made meals, while also providing loved ones with brand-new amenities such as a business center, classroom, and a meditation room. Photography by Matt Roth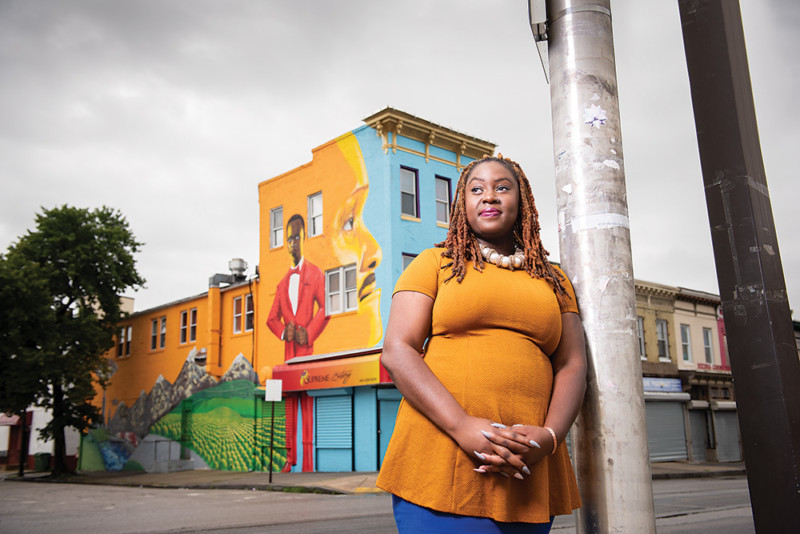 Baltimore Gains Two New Arts & Entertainment Districts
In July, the stretch of Pennsylvania Avenue from Penn North to Upton, which has long been a center of culture and creativity, was officially designated as the Pennsylvania Avenue Black Arts and Entertainment District. The new status will allow for tax breaks for artists and art spaces, and advocates for the neighborhood hope it will allow Pennsylvania Avenue development to thrive—following in the footsteps of successful efforts in neighborhoods such as Station North. The good news for area artists also goes beyond city limits. In November, it was announced that, starting in July 2020, Catonsville will be home to the first arts and entertainment district in Baltimore County. Photography by Mike Morgan
Lamar Jackson Leads Ravens into New Era
It's almost inconceivable right now, but less than a year ago, fans were clamoring for coach John Harbaugh to take Lamar Jackson out in favor of Joe Flacco. The Ravens were playing the Chargers in the AFC Wild Card game, and Lamar was, admittedly, not having a good night. Passes were flailing, the defense was getting to him, and he looked a bit lost out there. Even though he came on stronger in the second half, the Ravens still lost the game. Fans were not happy. Oh, what a difference a year makes. Flacco is out, traded to Denver. And Lamar Jackson is the leading candidate for MVP and the most celebrated and beloved athlete in these parts since a fellow named Cal Ripken Jr. His quickness, escapability, and field vision were already in full view during last year's rookie campaign. But he worked hard on his passing in the off season and now throws as accurate a ball (and as tight a spiral) as anyone in the league. And he's a nightmare for opposing defenses. Cover the pass? He'll beat with you his legs. Try to stop the run? He'll throw the ball downfield. He's also a natural-born leader, beloved by teammates and coaches alike. It's almost unfair—and it's why the Ravens are (gulp) a serious contender to go to the Super Bowl. It's Lamar Jackson's town. We're just living in it. Shawn Hubbard / Baltimore Ravens
Billy Joel Performs at First-Ever Camden Yards Concert
This summer, the Piano Man rocked Camden Yards during the first standalone concert in the ballpark's 27-year history. The rock 'n' roll legend gave an unforgettable two-and-a-half-hour performance to the nearly 40,000 fans that packed the stands to dance along with classic hits such as "Uptown Girl"and "She's Always a Woman." Plus, the 70-year-old brought some much-needed excitement to the Orioles park after a record-breaking low season for the Baltimore Orioles. Shutterstock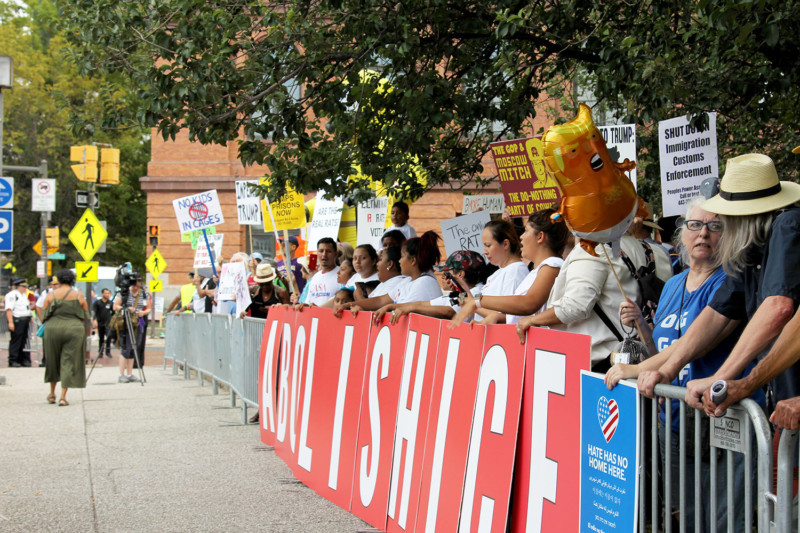 President Trump Bashes Baltimore
We're used to Trump insulting people on his Twitter feed. But on July 27, it hit close to home. In a feud with Congressman Cummings, he wrote: "Cumming [sic] District is a disgusting, rat and rodent infested mess." He went on to call Baltimore a "very dangerous and filthy place." Many Baltimoreans did not take this lightly. The Baltimore Sun wrote an editorial in response that concluded with the line: "Better to have some vermin living in your neighborhood than to be one." Mayor Young called Trump a "disappointment to the people of Baltimore, our country, and to the world." And, on September 12, when Trump came to Baltimore for a Republican retreat at the Marriott Waterfront Hotel in Harbor East, those who took issue with the comments were able to express their anger in person. He was greeted with sign-wielding protestors, chants, a giant inflated rat, and lusty boos from the majority of the gathered crowd, though supporters did show up to President Street as well. Photography by Lorann Cocca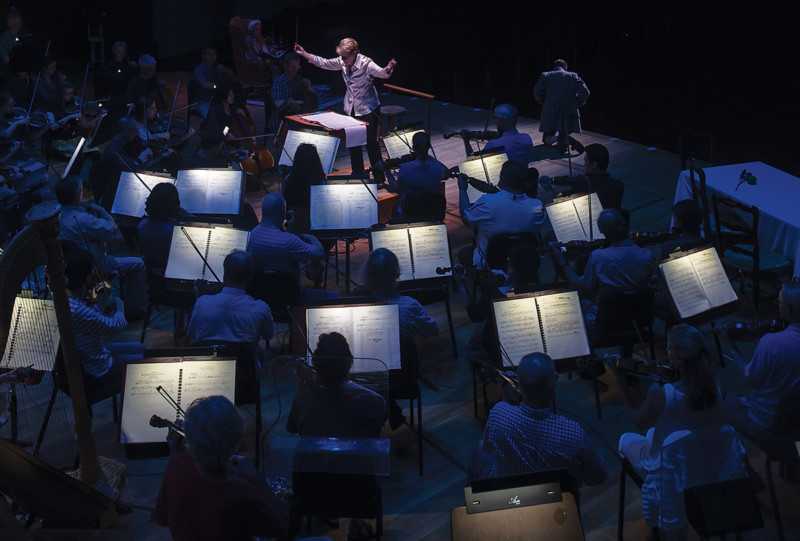 The BSO Bounces Back
After a cancelled summer season, subsequent lockout, and many months of tumultuous infighting between the Baltimore Symphony Orchestra musicians and management, the BSO reached a new agreement in late September that would open the ensemble's 104th season on time and extend their contract another year. It also guaranteed increased salaries and continued benefits for members of the ensemble, the return of summer shows, and the creation of a vision committee. But as one door opens, maestra Marin Alsop has recently expressed her own frustrations at the orchestra's operations, according to the Sun, and hinted at the end of her tenure as conductor of the BSO. Photography by David Colwell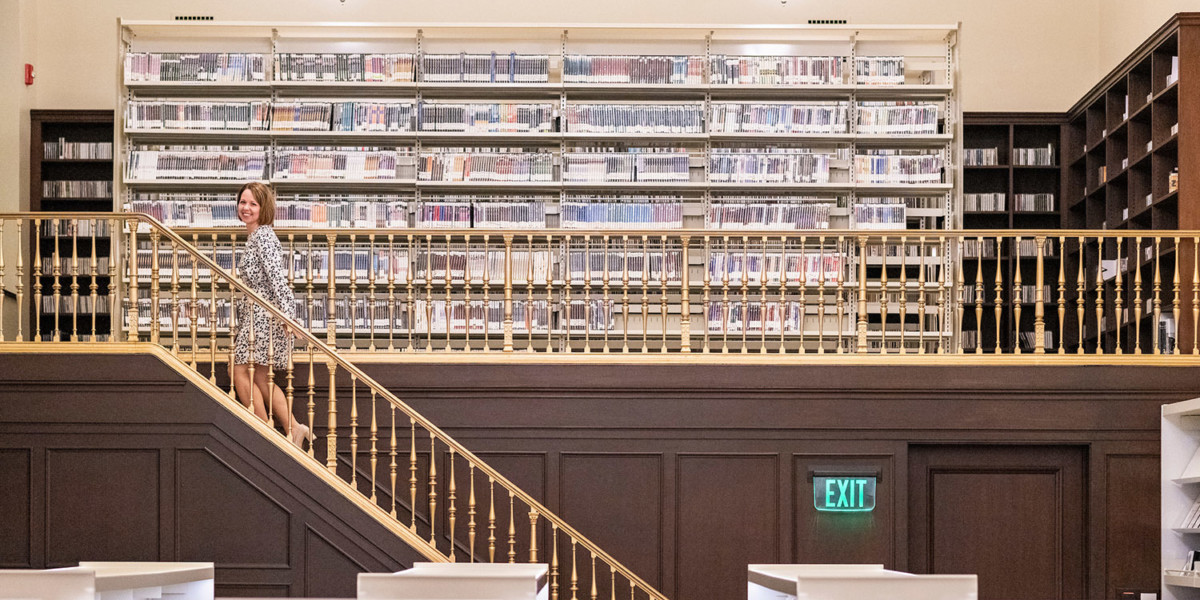 THE ENOCH PRATT CENTRAL LIBRARY REOPENS
After three years of top-to-bottom renovations to the Enoch Pratt Central Library, the 86-year-old institution unveiled the results of its $115-million facelift to the public in September. The restoration preserved the integrity of the library's finer details, such as the hand-painted ceilings and grand entrance, while incorporating modern additions, including a career center, teen and young adult wing, and expanded multipurpose rooms. Since the grand reopening, the Central Library has hosted big names such as journalist Dan Rather and author Colson Whitehead for lectures and discussions. Photography by Matt Roth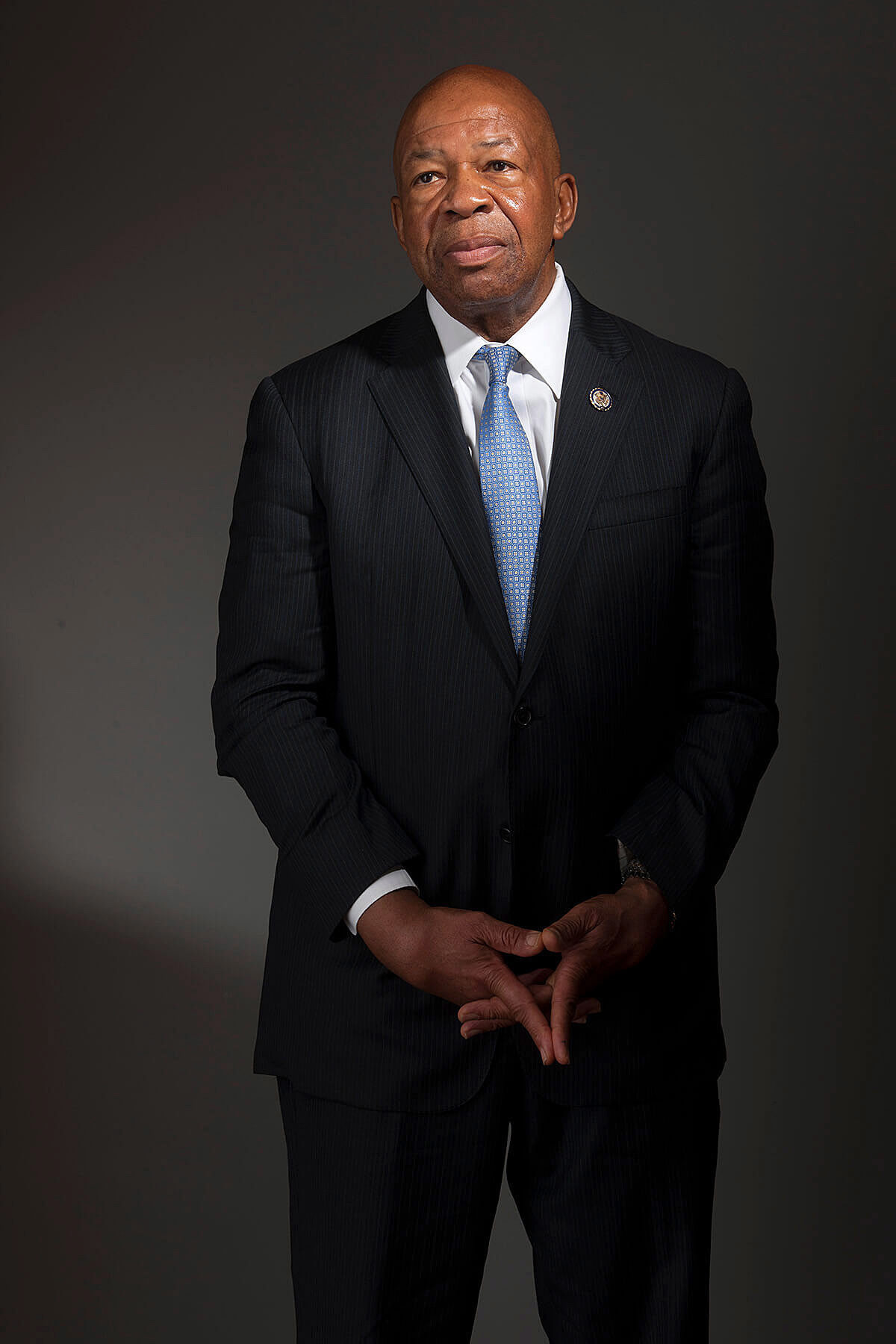 Congressman Elijah Cummings Passes Away
When the news broke in the early, midweek hours of October 17 that U.S. Rep. Elijah Cummings had died at 68, it came as a shock and devastating blow—both in Baltimore and beyond. Cummings had risen to chairman of the powerful House Oversight Committee and was an extraordinary advocate for civil rights in Congress, but locally, he was even more than that. Baltimoreans knew him as a soulful man of unique compassion, who never forgot where he came from and wore his heart on his sleeve every day—whether in the halls of Congress or streets of Baltimore following the death of Freddie Gray. "In the House, Elijah was our North Star," said Speaker of the House Pelosi, also a native Baltimorean. "He was a leader of towering character and integrity, whose stirring voice and steadfast values pushed the Congress and country to rise to a higher purpose." Cummings will be remembered in history as the first African-American lawmaker to lie in state at the Capitol. His funeral service in Baltimore, which brought national leaders including former Presidents Barack Obama and Bill Clinton to New Psalmist Baptist Church, was as moving as any the city has likely seen or will see. Photography by David Colwell
Under Armour Faces Financial Woes
With its North American sales steadily struggling, Baltimore-based sportswear retailer Under Armour may have tried a little too hard to mask the trend—sparking a federal investigation into its accounting practices. Among the allegations is that it borrowed business from future quarters to hide the slowing demand for its products. Some in the industry say that's not uncommon in retail, while others see it as flaunting the rules regarding revenue disclosure for public companies. And whither founder Kevin Plank—who stepped down as CEO of the company in the fall—in all this? The Wall Street Journal quoted an insider as saying that investigators, led by the U.S. attorney's office in Baltimore in coordination with the SEC, are examining emails that show Plank knew about efforts to move revenue between quarters. But Plank remains steadfast, citing increasing sales in recent quarters. "We want to be clear," he told the Journal, "Our demand is still there." Shutterstock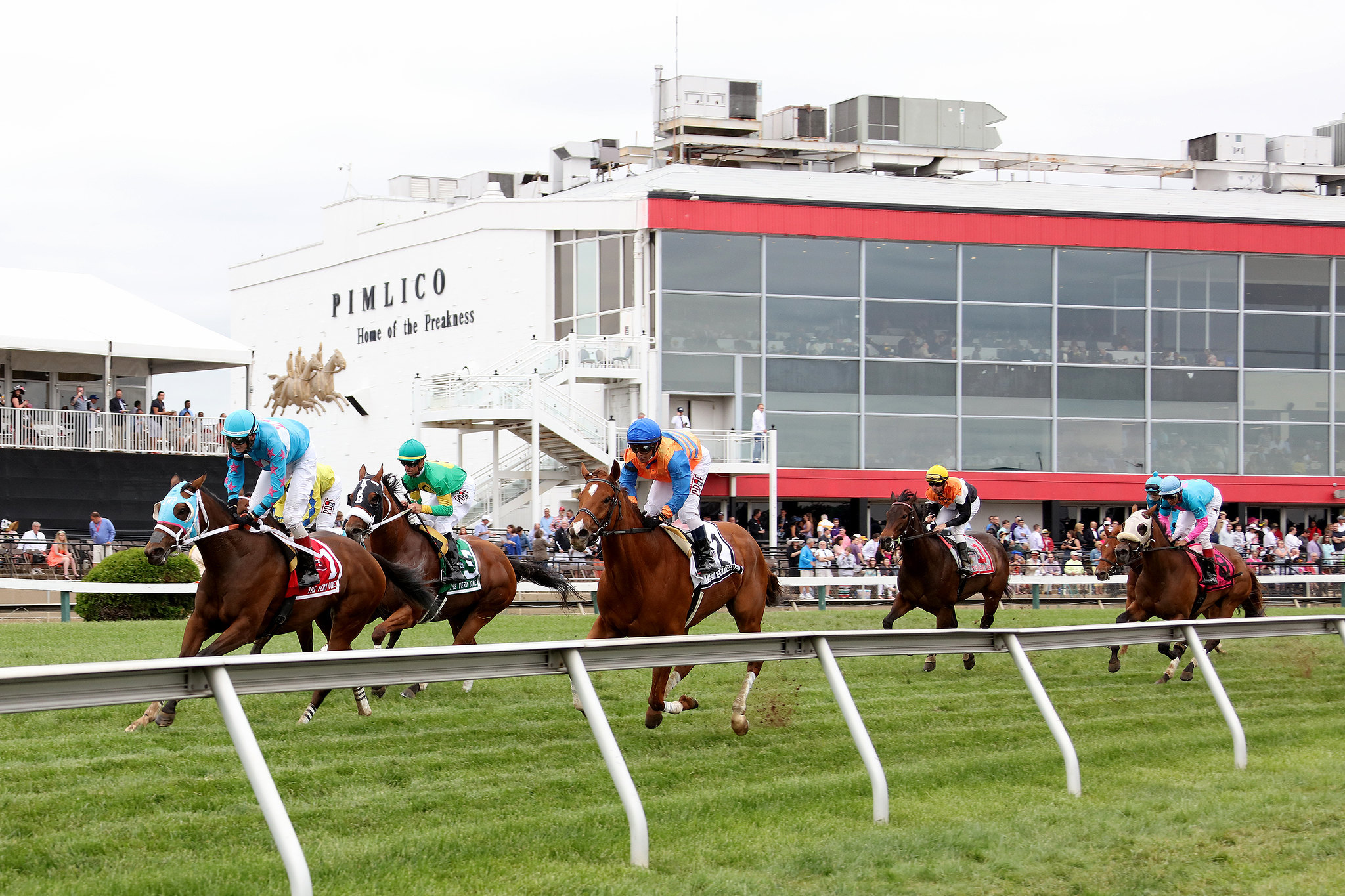 Preakness Stakes Staying in Baltimore
The significance of Pimlico Race Course to the city and citizens of Baltimore goes without saying. It's why rumblings that the Preakness Stakes was considering moving away from Park Heights were met with so much concern. But in October, The Stronach Group turned over the rights of the entire Pimlico facility to city officials, ushering in a new era for the track. Plans for a new clubhouse and to open up land for mixed-use developments are in the works as part of a proposal to inject life into the area. Though there were serious concerns that a light at the end of the tunnel wouldn't be reached, those involved in these contentious negotiations can now breathe a sigh of relief. The Preakness is staying in Baltimore, and if all goes well with legislative approvals and subsequent construction over the next few years, it will rise better than ever. Flickr Creative Commons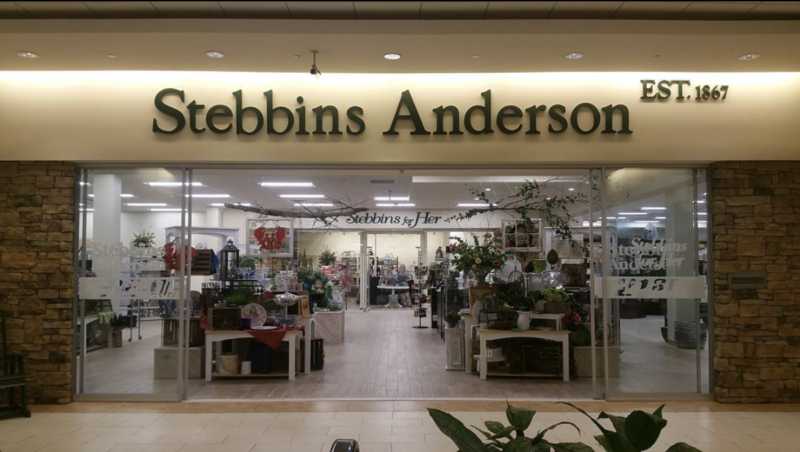 Stebbins Anderson Announces Closure After 152 Years
From housewares to bird seed to garden hoses, there wasn't much home-related stuff you couldn't find at Stebbins-Anderson in The Shops at Kenilworth. But the writing was on the wall when they downsized in recent years from two levels to one. Located at Kenilworth since 1978, it tried to fight declining hardware, paint, and furniture sales by adding Stebbins for Her, which sold handbags, jewelry, and gift items. But the coup de grace was online sales, leading owners to to close the store, which was founded more than 150 years ago as a coal, lumber, and hardware business. The store suffered from "shrinking sales, you know, due to the internet," Stebbins-Andersen owner Ken Knight said in a news report. "It was really difficult." For consumers, it'll be the little things they'll miss—like getting your window screen fixed and a spare key made. Courtesy of Stebbins Anderson
Find the Best in Baltimore