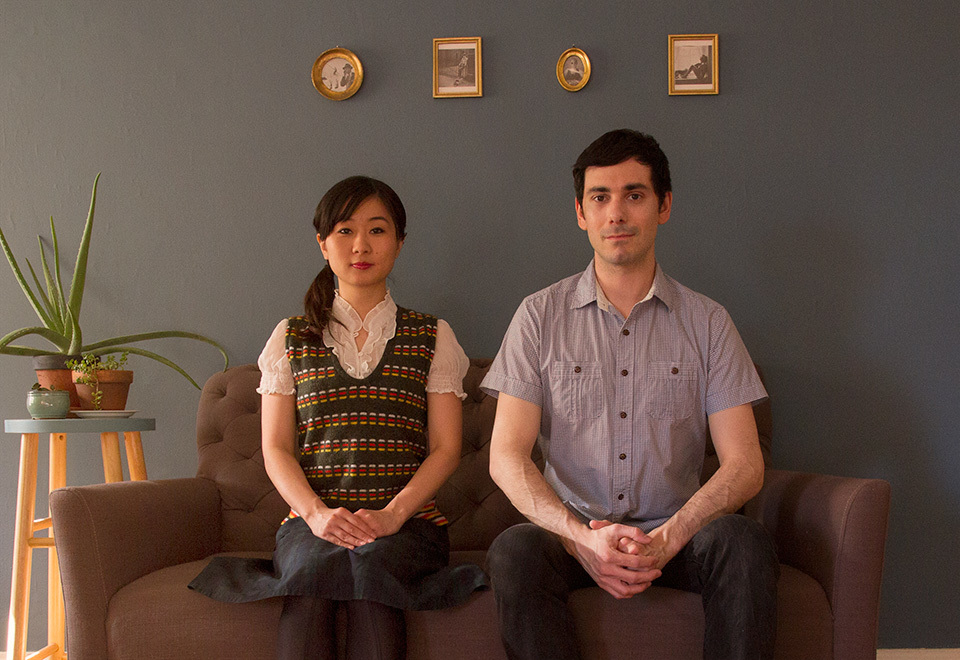 MICA professors, mixed media filmmakers, and seriously cute married couple Max Porter and Ru Kuwahata got some lovely news on Tuesday when their short animated film, Negative Space, was nominated for an Oscar. They even managed to capture the happy moment on Instagram (see below). We caught up with the (still slightly overwhelmed) couple via email, shortly after the nomination.
 
I saw that you filmed your reaction to the nom on Instagram. It was adorable. How'd you come up with that idea?
Max: To be honest, I usually prefer to be behind the camera, rather than the front. We were advised by an Academy affiliated distributor to film our reaction and Ru made me do it.
 
Ru: I was very happy we filmed it because I've never seen Max react like this in the 11 years we've been married. 
 
Did you get any sleep the night before the nominations?
Ru: Max rarely sleeps before anything important. I always sleep 7-8 hours, no matter what.   
What's today been like for you? Phone ringing off the hook?
Max: It's been a moving experience to get messages from family, friends and people who have been following our work for years.  
Ru: I've been on the phone/Skype/email with Japanese press for a full two days. I wasn't expecting this and it came as a big surprise. I've been getting messages from Japan that people keep seeing my face and name on the morning news and evening news. I've always been inspired by Japanese people "making it" abroad, and this was the moment that I realized I became one of them. I'm beaming with pride!  
Other than possibly winning, what are you most anticipating about the show?
Ru: Both of us are excited that Agnès Varda is nominated [for her whimsical documentary Faces Places]. She's an artist who has been true to herself for so many years and we both admire her courage.   
How does it feel to be in the same category as Kobe Bryant, whose short film Dear Basketball was also nominated?
Max: Animation (making) and basketball (watching) are my two favorite things. I'm excited that I might get to meet Glen Keane, the legendary animator who directed the film. It's strange to see Kobe Bryant's film advertised on basketball websites and talk shows, but I hope this will bring more attention to the animation arts.  
How can people see your movie?
Max: In Baltimore, Negative Space will be playing at the Parkway Theater on January 30th as part of the Sweaty Eyeballs Presents: Best of Ottawa International Animation Festival program. Starting in early February, the film will be in theaters all over the country with other nominees.
Negative Space was made possible through French production companies Ikki Films and Manuel Cam Studio, with the generosity of French funding. You can check out some of Max and Ru's work over at TinyInventions.com