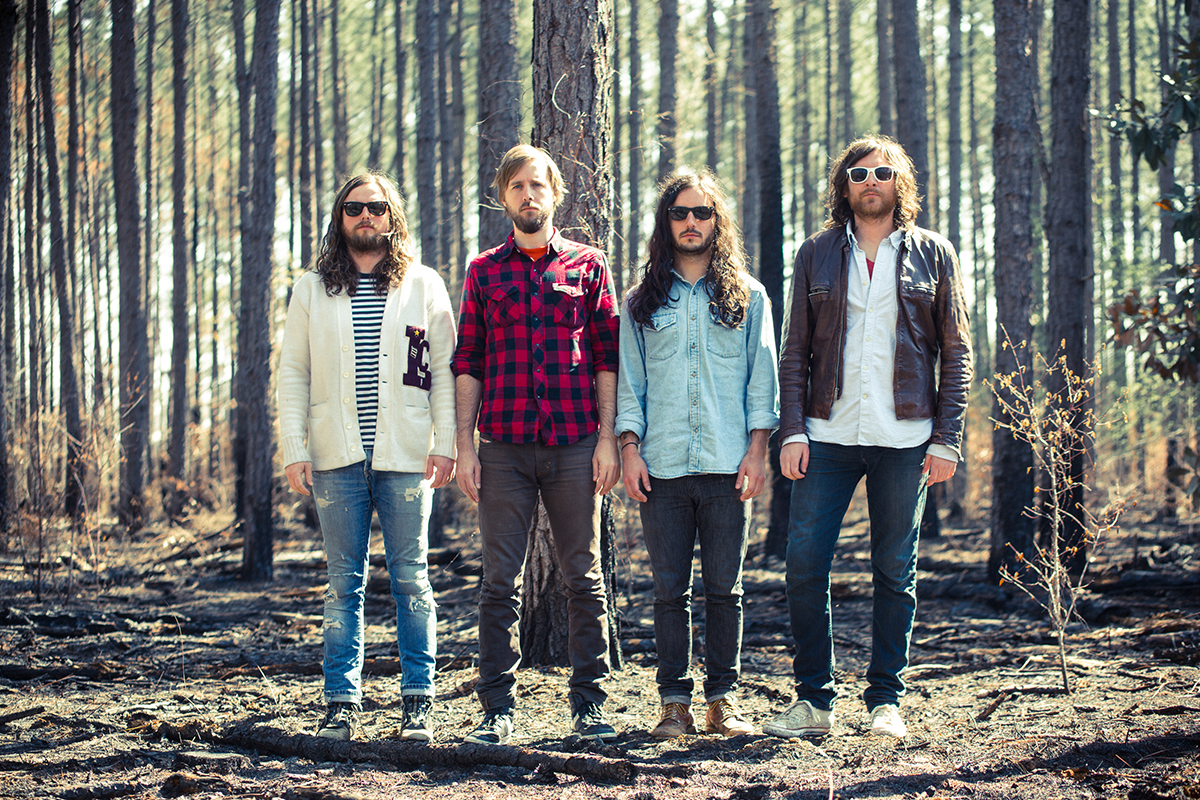 As I mentioned on my blog, there were a few different concerts going on New Year's Eve. I attended J. Roddy Walston and The Business at Rams Head Live! There were three opening bands—newbies Alto Verde, local rapper Mickey Free, and power rockers Beard (who were a perfect intro to the headliner). Before the show, J. Roddy was hanging out around the bar, drinking beers, and chatting with fans. He said it felt good to be home after an exhausting, whirlwind tour to promote their first major label album, on Vagrant Records.
Rams Head Live! provided a complimentary Fordham beer toast (who needs Champagne?) and, just after midnight, J. Roddy Walston and The Business took the stage. The frontman toasted the crowd, wished them a Happy New Year, and then the band blasted their way through a cover of AC/DC's "Highway to Hell." They then powered through their self-titled album, including favorite "Don't Break The Needle," piano-driven "Brave Man's Death," and screamy "Uh Oh Rock & Roll." They also covered Little Richard's "Lucille" and played humorous throwback "Sally Bangs." Other great live tracks included the 50's-like "I Don't Wanna Hear It" and the preachy "Use Your Language."
It was cool to see J. Roddy on a bigger stage. Though the setting was less intimate than their usual venues, their sound was more explosive. And the crowd was just about as energetic as J. Roddy himself—with his signature hair flipping and piano pounding. But the audience didn't get as raucous at typical J. Roddy shows, I guess because there was a sense that, since it was New Year's Eve, you had to keep it a little classy. But their typical climactic ending of "Used to Did" had everyone belting out the lyrics and head-banging along. The show got out a little before 2 a.m., giving fans nearly two hours of rock and roll to ring in the new year.